FIRST LOOK! 2024 BETA 300RX MOTOCROSS
Beta USA is proud to release details of their 2024 300 RX model designed for motocross. Since releasing this model in 2021 to the USA-only, the bike has gained popularity worldwide. Being a limited production model means only a select few have had the opportunity to own and ride one.
The Beta 300RX is a motocross bike like no other, with features such as a two-position Map ignition and an adjustable power valve that works independently from the Map switch that allows riders and racers to create a power delivery that can be altered as much as 30 percent!
The Beta also has electric start (and an option kickstart kit), Kayaba suspension front and rear, six-position handlebar adjustment, push button seat removal with a quick access air filter, gripper seat cover, composite steel/aluminum rear sprocket, Silicone cooling hoses, plated exhaust pipe, billet aluminum chain adjuster blocks, six-speed transmission, hydraulic clutch and a look that can only come from Italian designers.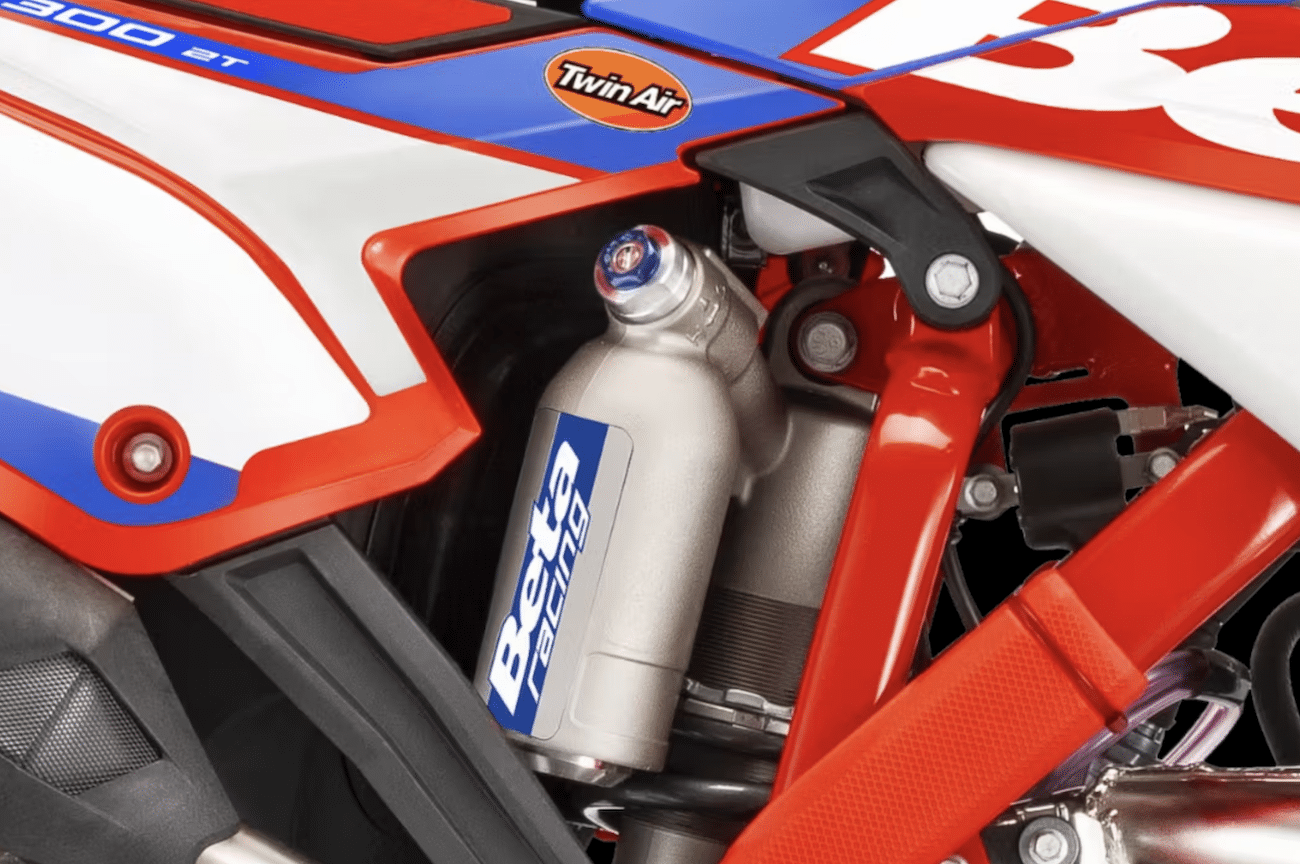 The chassis is complemented with Nissin brakes, front and rear, mated to Galfer wave-style brake rotors for one of the most progressive braking packages in the industry. New colors and updated graphics complete the package for 2024.
Every 2024 Beta 300RX comes with Michelin Starcross tires, billet aluminum footpegs, translucent fuel tank and blue Excel rims.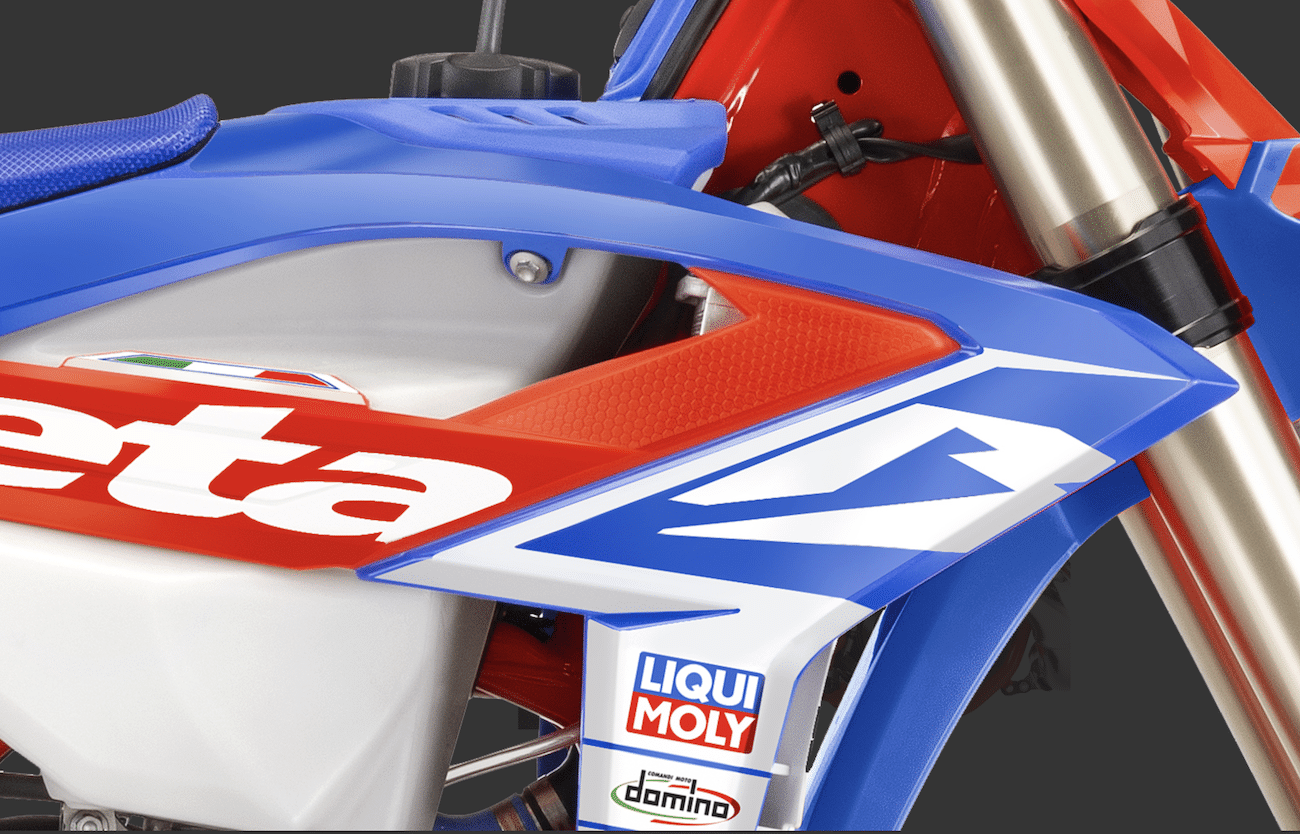 Beta recommends reaching out to your local Beta dealer to secure a new 300RX as the production is limited. The MSRP is $9,399.00. For more information go to www.betausa.com
\