FIRST LOOK: ADAM CIANCIARULO ON HIS NEW FACTORY KAWASAKI KX450
FIRST LOOK: ADAM CIANCIARULO ON HIS NEW FACTORY KAWASAKI KX450 RIDE FOR 2020
Adam Cianciarulo hasn't chosen a career number yet, but it appears that he has decided which gear he will run. Adam is covered in Fox from head to toe. 
The 2019 AMA Outdoor National 250 Champion, Adam Cianciarulo is back on the bike after just a short two weeks off. Adam hasn't announced yet which number he will choose to be his career number. He could stick with 92, or select an available single digit number. We are excited to see Adam race for the first time on his new bike at the 2019 Monster Energy Cup on October 19th in Las Vegas, Nevada. Last year Joey Savatgy jumped up to the 450 class with the Factory Kawasaki team and rode very well at the MEC to earn third overall. After finishing out his 250 career at the 2018 Ironman National, Joey didn't take any time off. He went straight to the Kawasaki Supercross test track in Corona to begin training on his new bike. After winning the Outdoor Championship, Adam took just two weeks off before he jumped on the 2020 KX450 for his first day on the premier class bike.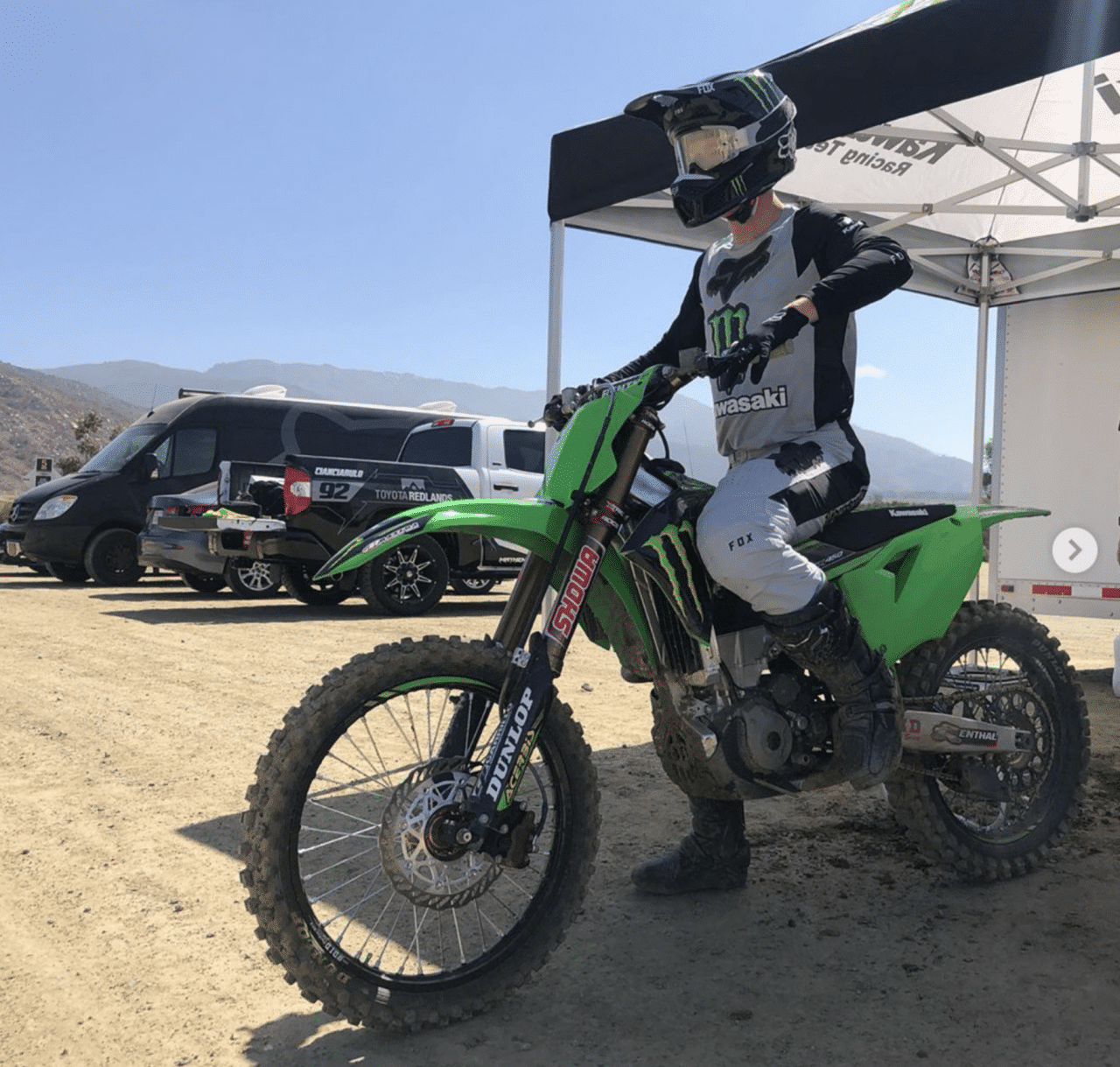 Adam posted on instagram about his his first day on the KX450 out at Fox Raceway.