FIRST LOOK: ALL-NEW 2018 SUZUKI RM-Z450
Click on images to enlarge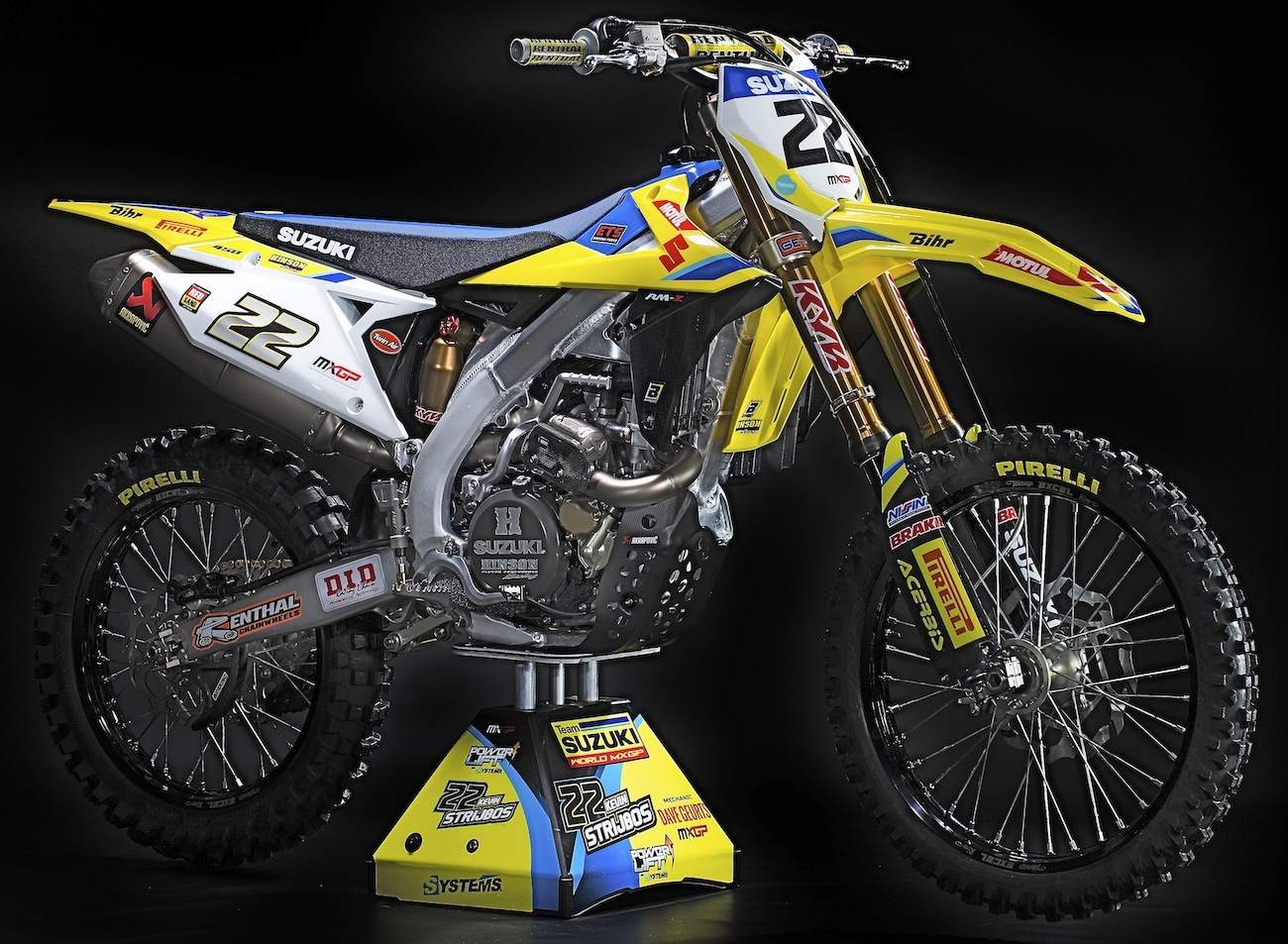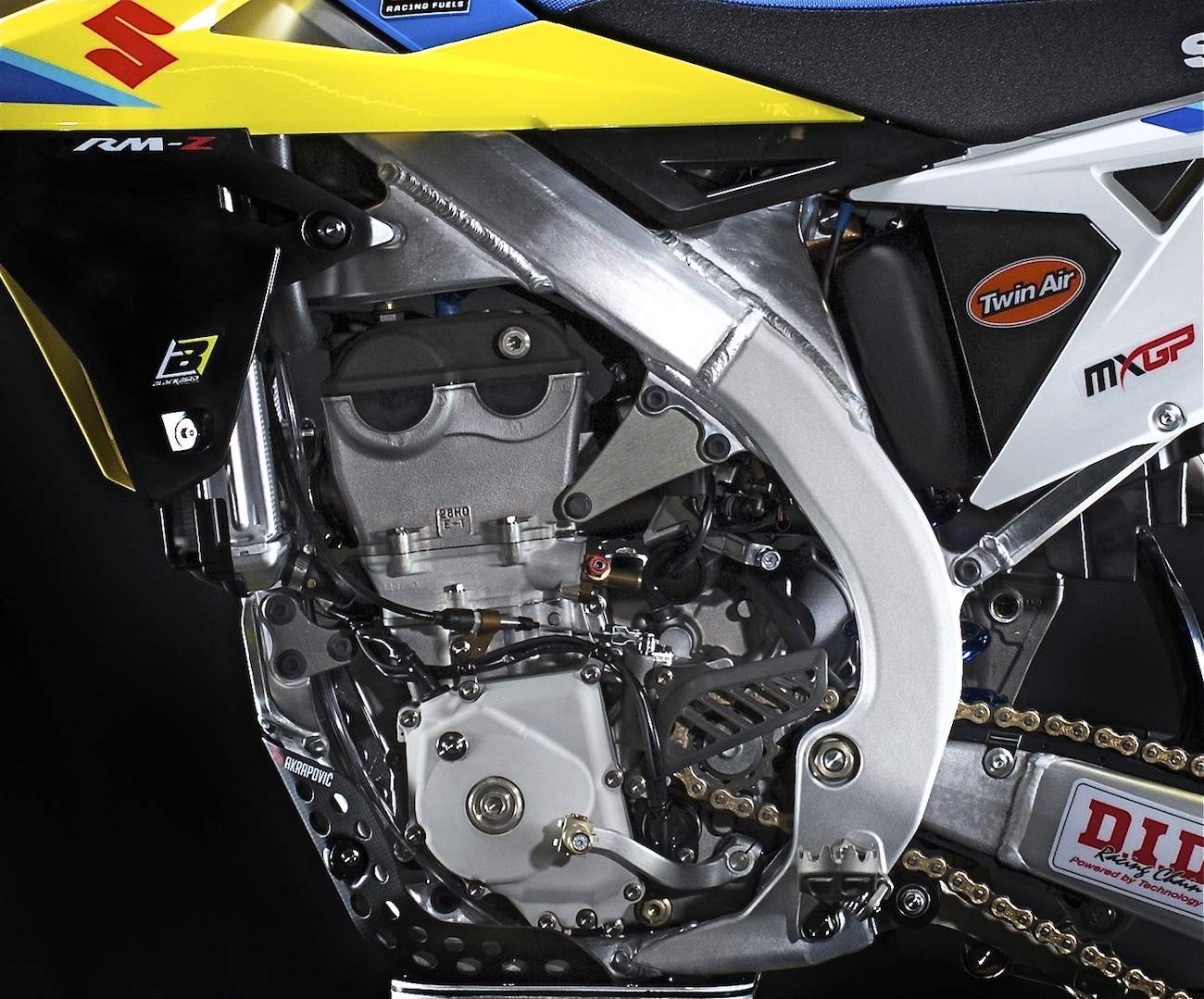 Kevin Strijbos will ride the all-new 2018 Suzuki RM-Z450 in the MXGP's.
Suzuki confirms that there will be an all-new RM-Z450 for the 2018 model year. This is good new not only for loyal Suzuki racers, but also for Suzuki ,who has be criticized for lack of motivation in updating their motocross lineup. The Suzuki Grand Prix team will debut the all-new 2018 Suzuki RM-Z450 in the European international events and GPs this season. No date on when the 2018 RM-Z450 will be released, or on any technical data, but it will be in dealer showrooms after the summer. The bike shown above is Kevin Strijbos works bike, so ignore the works suspension, Hinson clutch, Akrapovic exhaust, CNC-machiend triple clamps, Pirelli tires and carbon fiber parts. They will not be on the production bike.
2017 VERSUS 2018 PHOTO COMPARISON
For comparison purposes ,here is the 2018 RM-Z450 (above) with the 2017 RM-Z450 (below). Click on image to enlarge. Note the new frame with it thinner spars, the redesigned swingarm, new head tube, different subframe and beefed up shock tower. The engine castings on the lower end are new. The plastic, gas tank and seat on the 2018 model different from the 2017.