FIRST LOOK AT THE 2021 GASGAS MOTOCROSS BIKES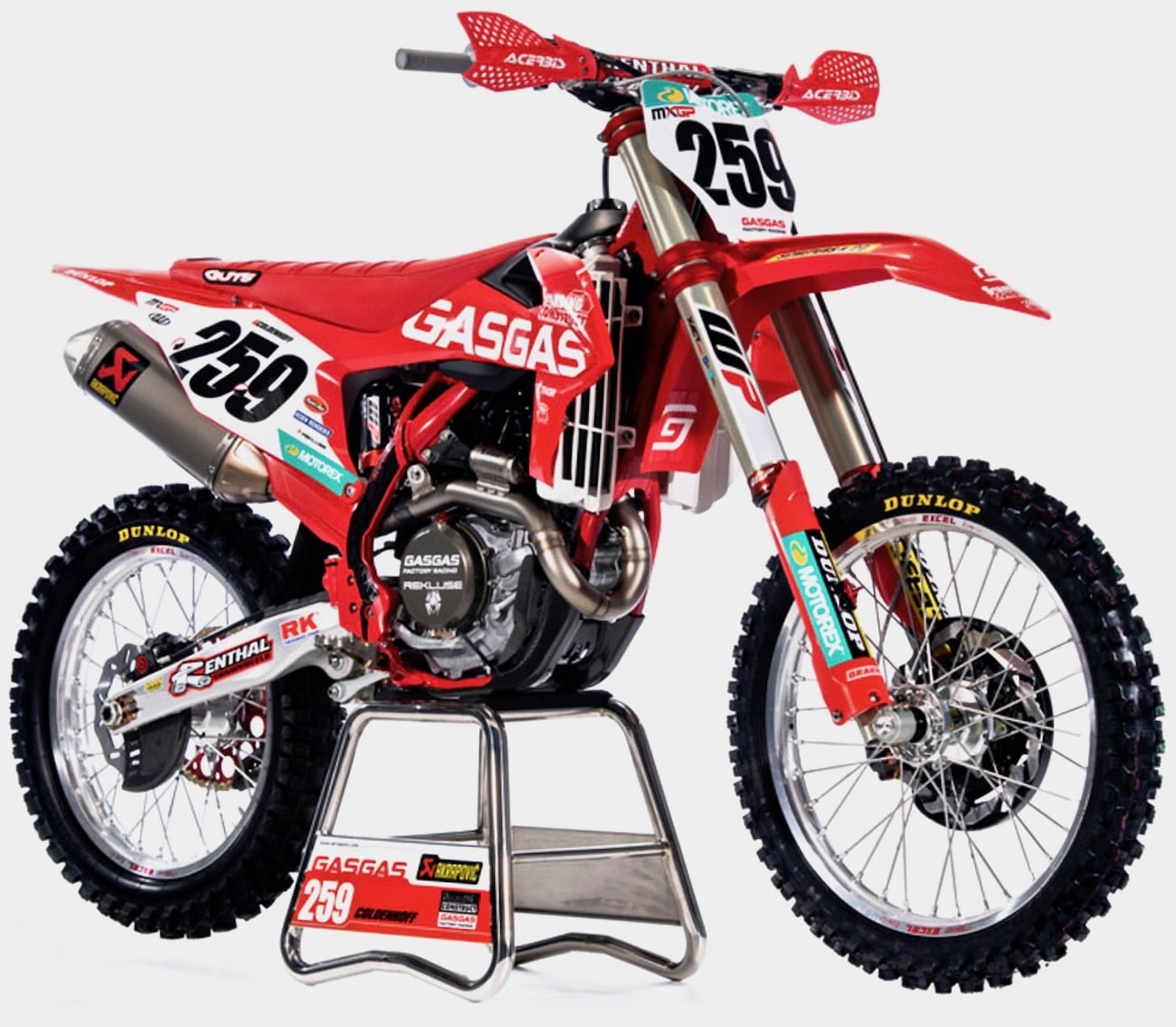 FIRST LOOK AT THE 2021 GASGAS MOTOCROSS BIKES
In the short time since KTM bought a controlling interest in the Spanish GasGas brand, no one expected a totally new motorcycle. There was not enough time to tool up for anything other than a platform shared version of the very successful KTM/Husqvarna package. Translated, the GasGas bikes share the same KTM chromoly frame, WP Xact forks and shock, KTM engine, KTM wheels and Brembo brakes.
This is Glenn Coldenhoff's works GasGas MC450. Over the winter, Coldenhoff has been racing his previous KTM 450SXF works bike because he had no concerns that the GasGas would be so different that he would have any major adjustments—with the exception of the red plastic.
Coldenhoff and Monticelli are under the Standing Construct GasGas Factory banner.
This is the left side of Jeremy Sydow's GasGas MC250. Jeremy and Simon Langenfelder will race the 250 for Diga Procross team. This Diga team bike uses Pirelli instead of Dunlop tires and their gas tank looks like a production KTM tank, while Coldenhoff and Monticelli's bike have larger capacity tanks. Impossible to tell from these photos, but the subframe appears to be a one-piece molded unit.
Sitting in repose, the bikes of Coldenhoff and Monticelli will be photographed in great detail in the next three days in England, where they will make their debut at the British Grand Prix.
Photos: GasGas, MXGP & Ray Archer