FIRST LOOK! CAN-AM MOTORCYCLES READY TO RESURFACE WITH A 2023 MODEL
Can-Am motorcycles were a big player in American motocross back in the 1970s. They even managed to win the AMA 250 National Motocross Championship with Gray Jones at the controls (as part of a one-two-three sweep of the Nationals with Jones, Tripes and Ellis). Then a year later, Jimmy Ellis won the 1975 AMA Supercross Championship. The never reached the pinnacle of success ever again— even though they sponsored Buck Murphy, Gary Semics, Rich Eierstedt, Tony DiStefano, Jeff Smith, Jimmy Weinert, Mike Runyard and many others. Eventually the Bombardier corporation shut down their motorcycle production line in 1987 to focus on ATVs, side-by-sides, watercraft and snowmobiles.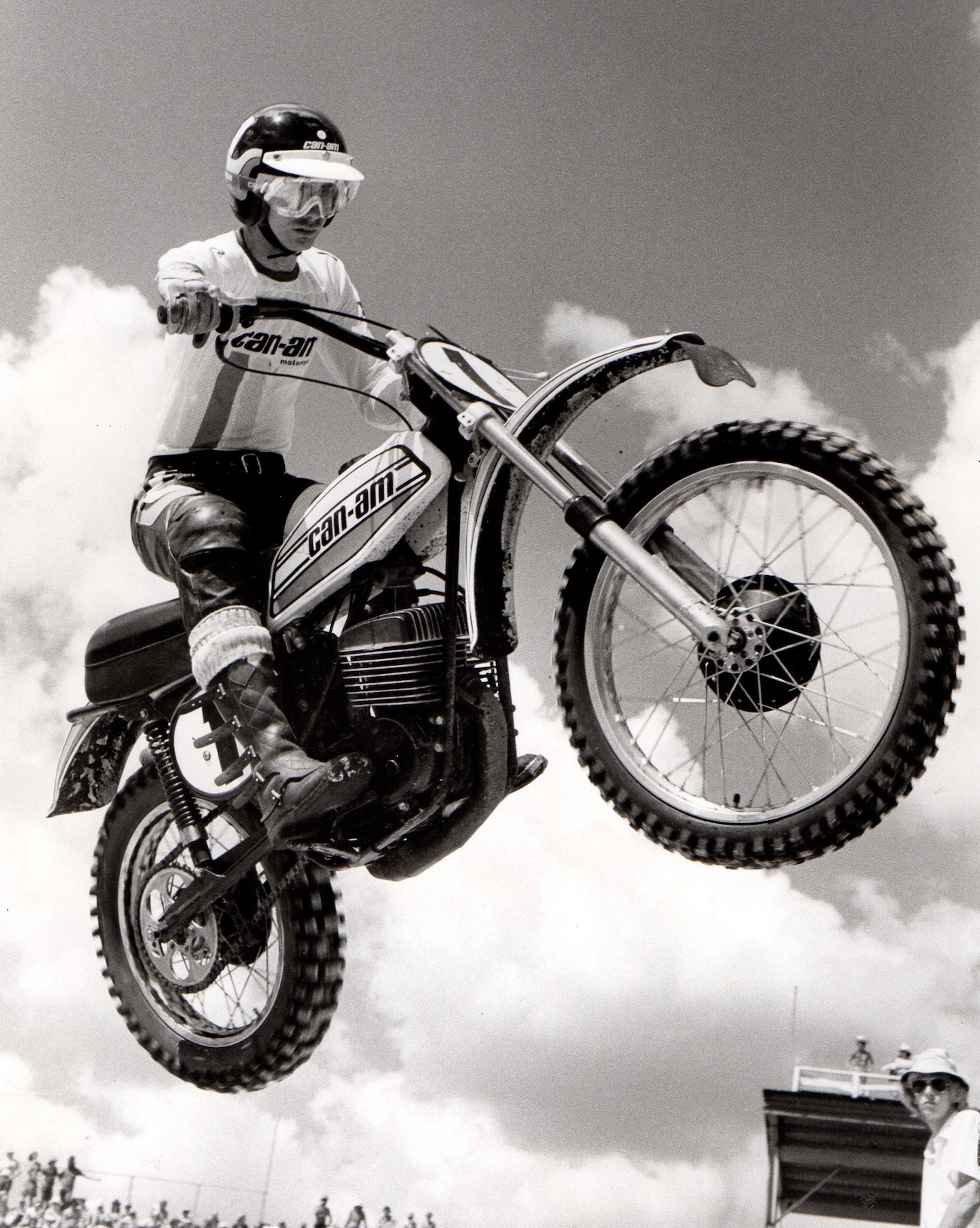 Four-time National Champion Gary Jones won the 1974 AMA 250 National Championship for Can-Am.
The sneak peak video above shows that they are returning to motorcycles with two new electric bikes—a dual-sport/adventure bike and a street bike. Most surprising is that they are sourcing their electric motors from Rotax, who supplied their two-stroke and four-stroke engines decades ago.