FIRST LOOK! GASGAS INTRODUCES ITS SM 700 & ES 700 STREET & OFF-ROAD BIKES

The GasGas ES 700 and SM 700 are all about bringing something different to the party.
Say hello to the two new red-hot singles in town – the GasGas SM 700 and the GasGas ES 700! Introducing the playful and vibrant GasGas character to the street, these high-performance siblings deliver a distinct, upright, and inviting approach to riding. With powerful single-cylinder motors, razor-sharp handling, and the latest rider aids, enjoying city streets and off-road adventures has never been so much fun! Just like with our offroad bikes, the introduction of the GasGas SM 700 and the GasGas ES 700 is all about bringing bikes that put a smile on people's faces. With distinct, reliable, high-performance bikes that reflect our Spanish heritage and fun-loving personality, we welcome every kind of rider and encourage them to get on the gas!
GASGAS SM 700 SUPERMOTO STREET BIKE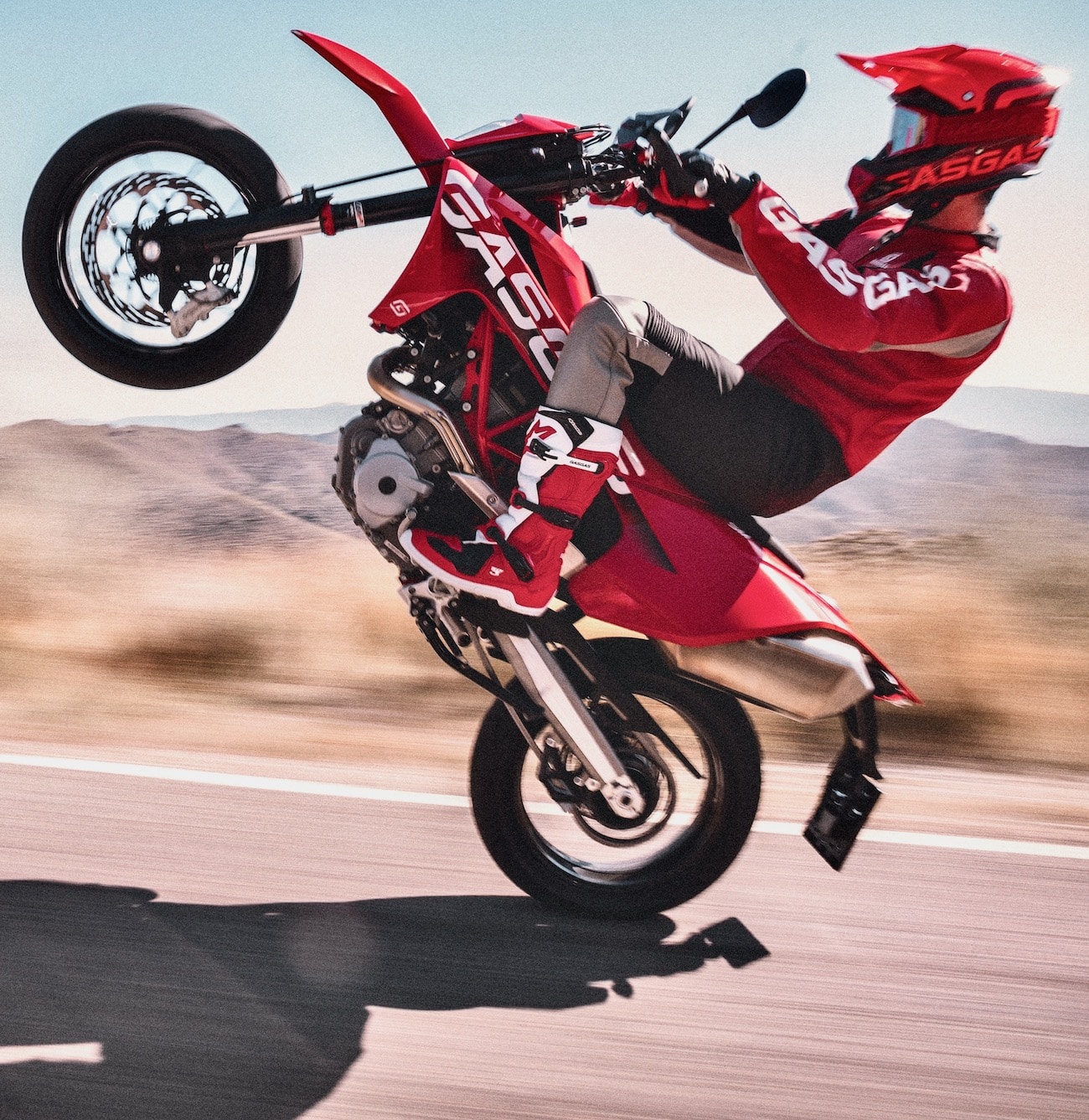 Bringing 692cc single-cylinder fun to any daily commute, no matter where you're headed the GasGas SM 700 is a big-bore Supermoto that guarantees riders will always arrive with a smile on their face! With punchy power that's perfect for lively urban street riding, the SM 700 delivers class-leading performance, dynamic on-road handling, advanced electronics, together with a vibrant GasGas look. Getting from A to B has never been easier, more enjoyable, or more exhilarating!
The GasGas SM 700 Supermoto has a 692.7cc , single cylinder engine that pumps out 74 horsepower.
Beneath the fresh red livery, which aligns these street models perfectly with our EC and MC line-up, there's plenty of hidden magic going on. State-of-the-art electronics always ensure precise throttle response with power on tap, while smooth shifting up and down the six-speed gearbox is assured thanks to the integrated quickshifter.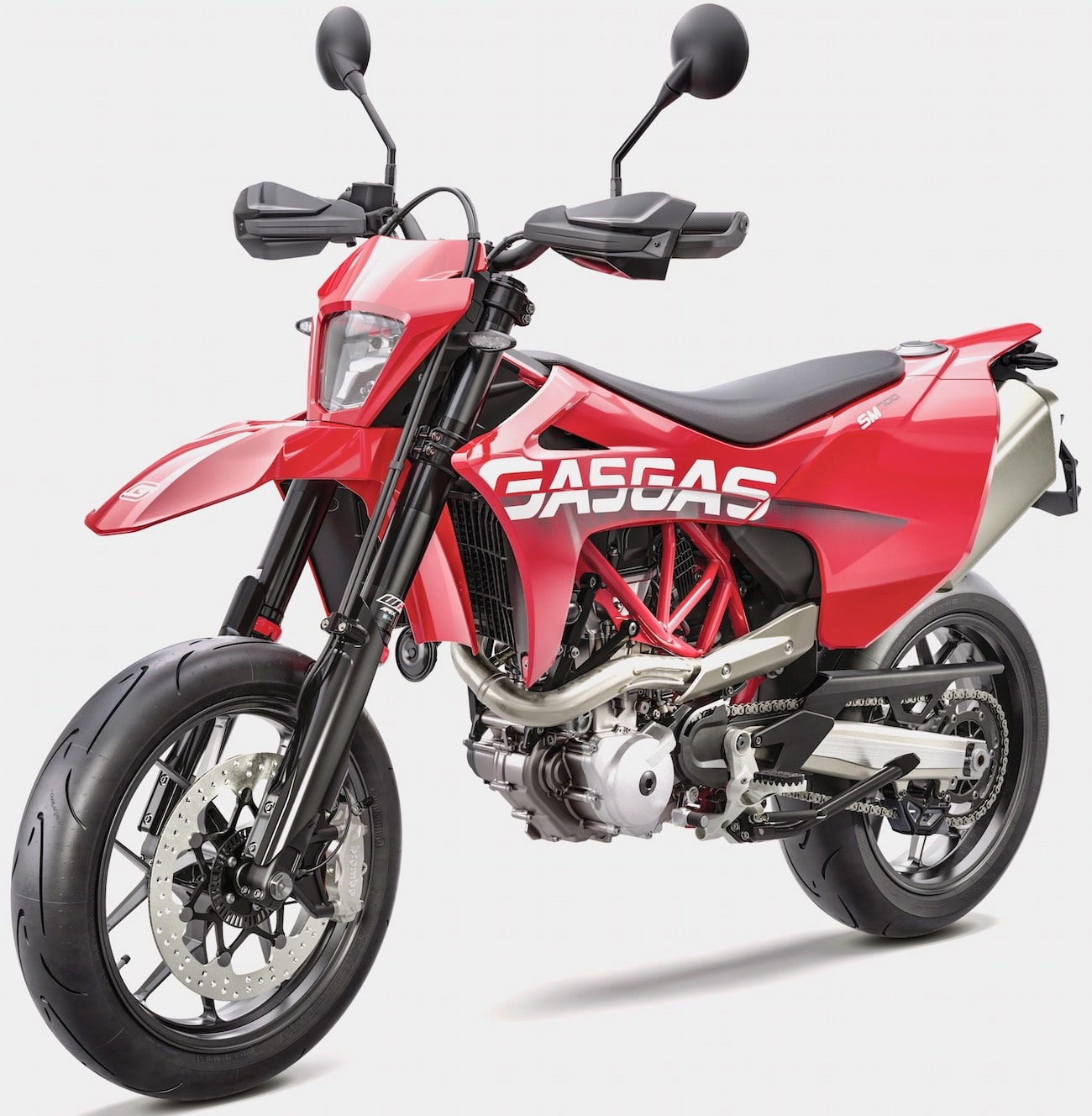 Fully loaded with everything that's needed to ensure impressive big-bore performance, the engine in the SM 700 is the most powerful in their class, pumping out 74hp at 8000 rpm! With a compact cylinder head design that features a double spark plugs for increased motor smoothness, and lower emissions, our motors also ensure long service intervals.
Fitted with PASC slipper clutches for a little extra cornering fun, and lightweight six-speed gearboxes, the Euro-5 compliant stainless-steel exhaust system allows our 700 to breathe freely, while delivering low sound, low emissions, and maximum power output.
GASGAS ES 700 ADVENTURE BIKE
Delivering versatility to the max to ensure every ride is an enjoyable one, on the ES 700 all riders can explore remote trails, enjoy mixed-surface adventures, or simply add a little more fun to their daily commute. A playful, do-it-all dual-sport performer, the GasGas ES 700 mixes high-quality, street-legal performance with proven offroad capabilities to proudly bring the playful and vibrant GasGas attitude to the street. And with its 13.5 liter fuel tank, comfortable riding position, high-spec equipment, and proven, 74-horsepower, single-cylinder engine, there's nowhere the ES 700 won't go. How far you take it is up to you!
GasGas ES 700 dual-sport, adventure, play and commuter bike that is perfect for mountain trail, dual-track or city streets.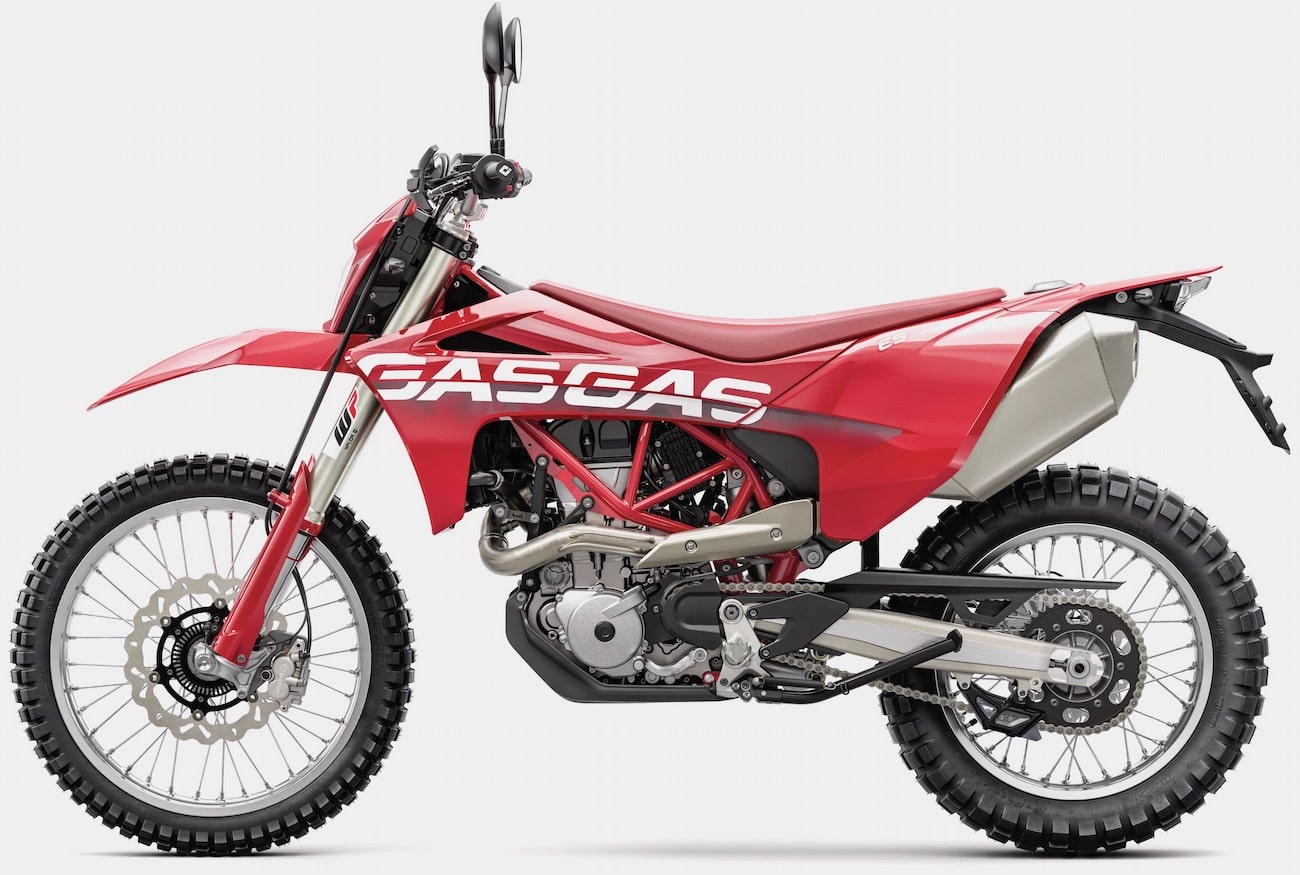 The GasGas ES 700 weighs 324 pounds, which is 1.7 pounds lighter than the SM 700.
A playful single-cylinder, 692cc, dual-sport performer, the ES 700 is a big-bore bike that's perfect for mixed surface riding. It has a bore-and-stroke of 105mm x 80mm. Branching out into the street bike sector and creating the ES 700 GasGas, we utilized in-house expertise, fresh thinking, and cutting-edge technology to produce a bike that delivers a distinct and playful riding experience.

All the power from the single-cylinder, 74hp, 692.7cc motor is delivered through a super-cool ride-by-wire throttle system, which guarantees a crisp throttle response and gives a highly accurate delivery of the engine's linear power.