FIRST LOOK: THE 2017 KAWASAKIS ARE HERE
2017 KAWASAKI KX450F

2017 KAWASAKI KX450F UPDATES: New for 2017 are redesigned triple clamps with more rigidity for better cornering at turn-in, revised ECU settings and in-mold graphics. It retains the slim perimeter frame, flatter seat, and low gas tank for better ergonomics.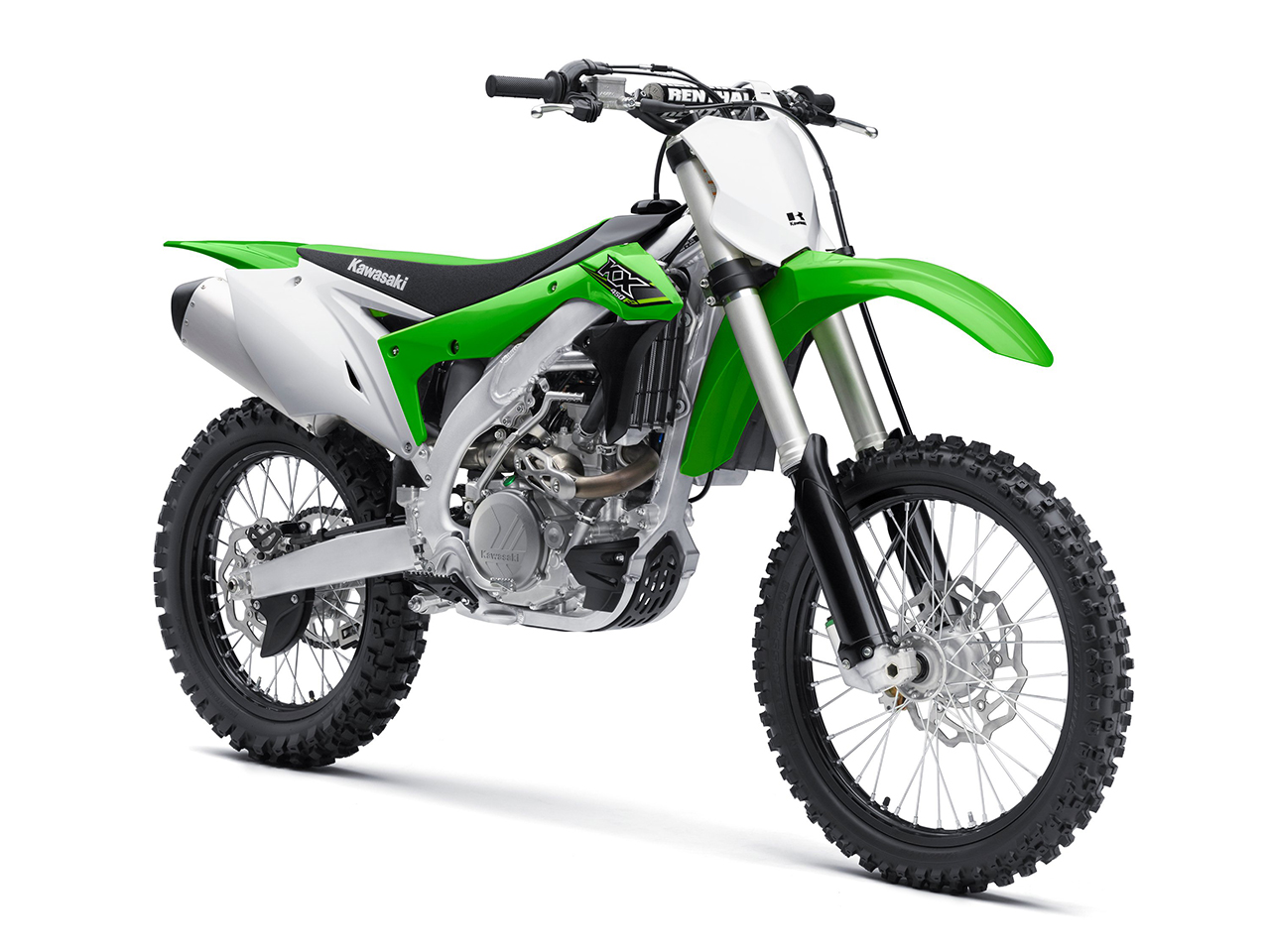 KX450F FEATURES: The 2017 KX450F utilizes Launch Control, DFI couplers, adjustable footpegs, a 270mm front brake rotor, Showa SFF-Air TAC forks, DLC coating on the lower fork tubes and four-way adjustable handlebars. Last year the KX450F finished third in MXA's 450 Four-Stroke Shootout.
2017 KAWASAKI KX250F

2017 KAWASAKI KX250F UPDATES:Kawasaki finally upped the ante with the KX250F. The new model boasts a more powerful and lighter engine, narrower frame, improved shifting, flatter seat and lower tank. It's also said to tip the scales at 229.9 pounds.

KX250F FEATURES: The engine has an offset cylinder layout, lighter bridge-box piston, downdraft-style intake layout with new injector angle, twice as many holes in the downstream injector, new combustion chamber configuration, and 43mm throttle body. The frame is 6mm narrower, while the swingarm has a different linkage ratio. Showa 48mm SFF Type 2 forks come on the bike.
2017 KAWASAKI KX100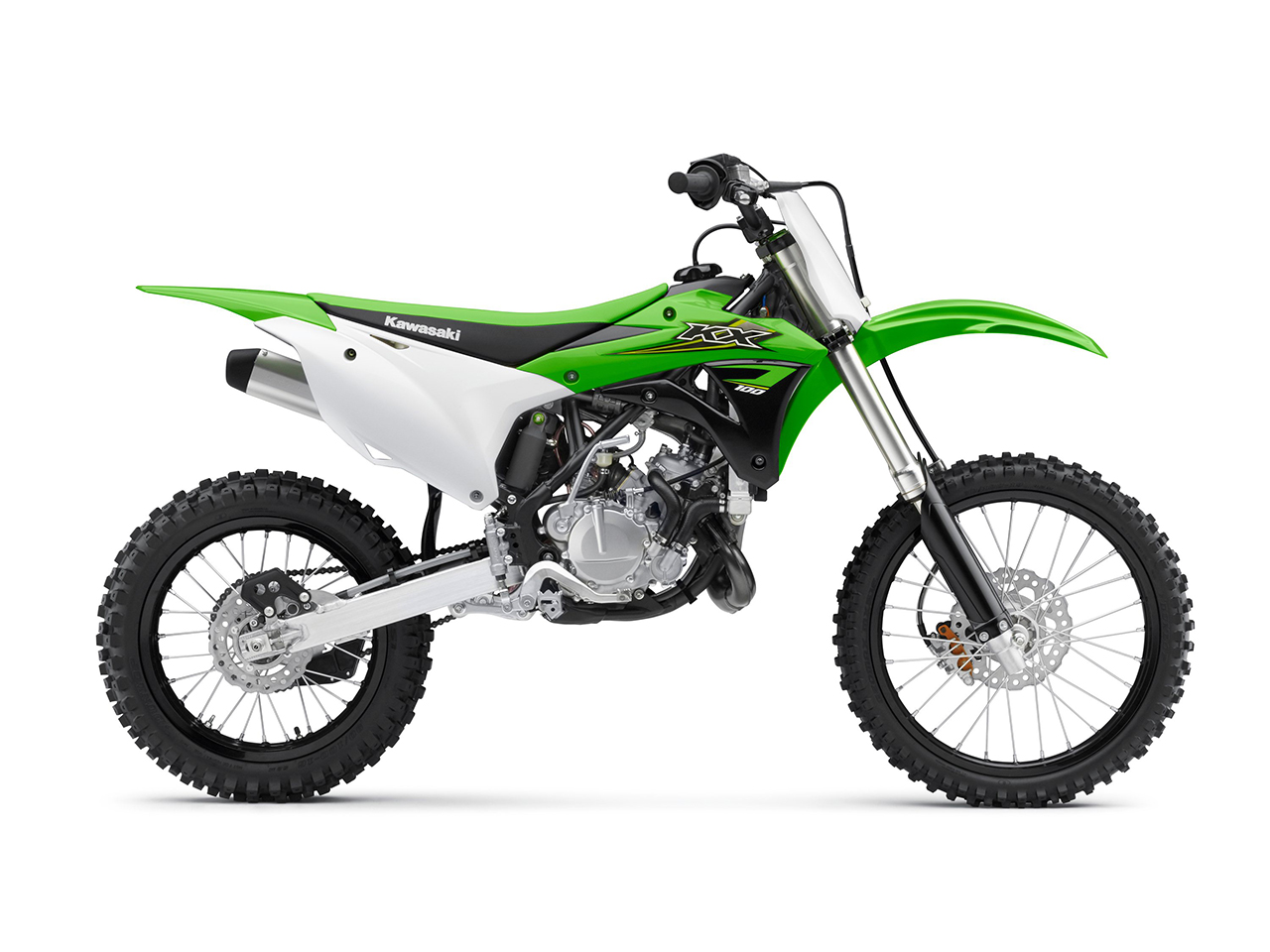 2017 KX100 FEATURES: The six-speed, 99cc two-stroke has a 19-inch front wheel and 16-inch rear. Retailing at $4599, the 2017 KX100 is available now.
2017 KAWASAKI KX85

2017 KX85 FEATURES: The little brother to the KX100, the KX85 has a 84cc displacement and smaller wheels. It is also $250 cheaper, at $4349.
2017 KAWASAKI KX65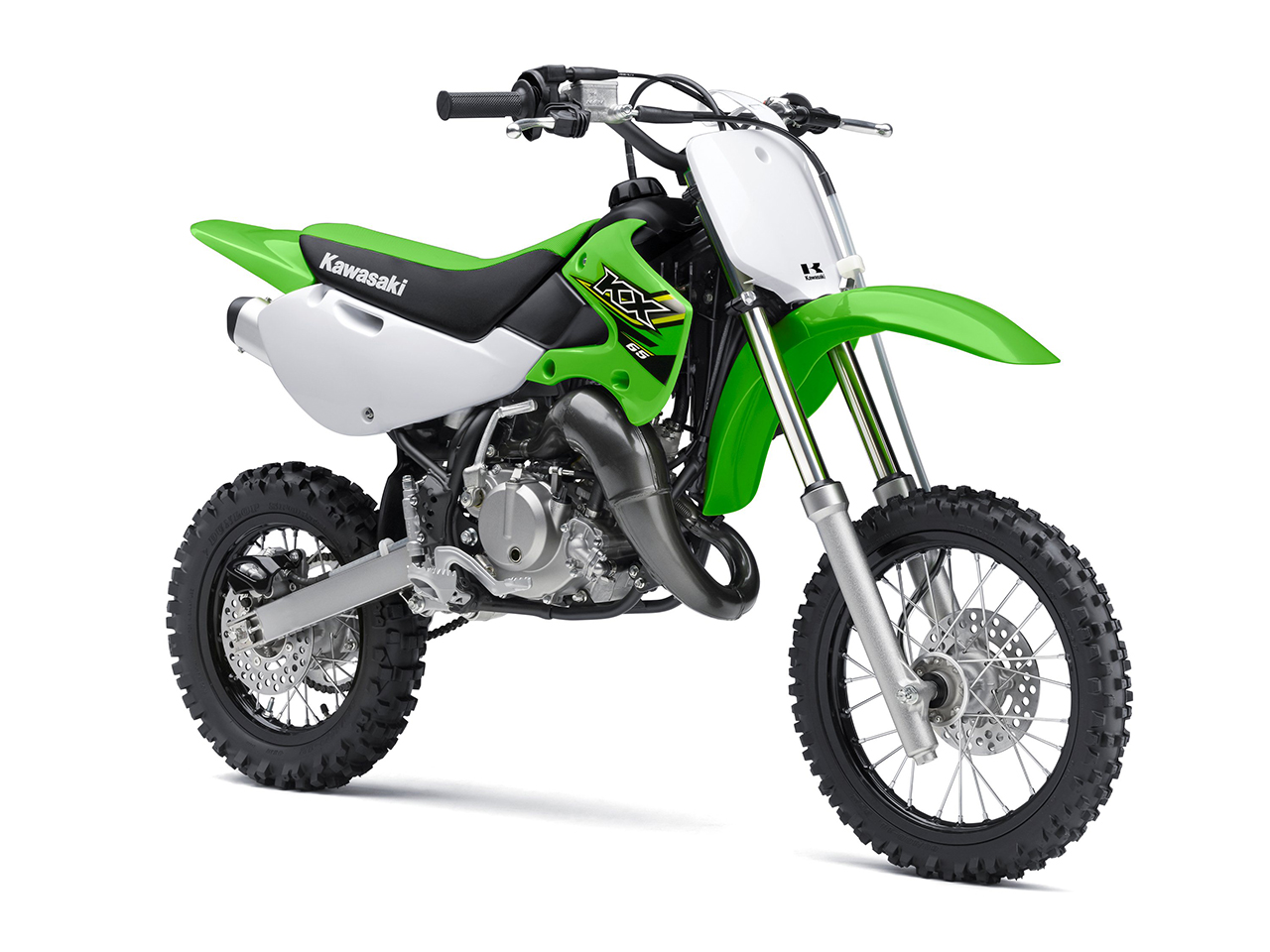 KX65 FEATURES: The KX65 is long in the tooth, but it's still a great bike for entry-level riders looking to advance their skills. Available now, the 2017 KX65 retails for $3699.