FISHERMEN REJOICE: HONDA TRAIL CT125 COULD BE COMING BACK IN 2021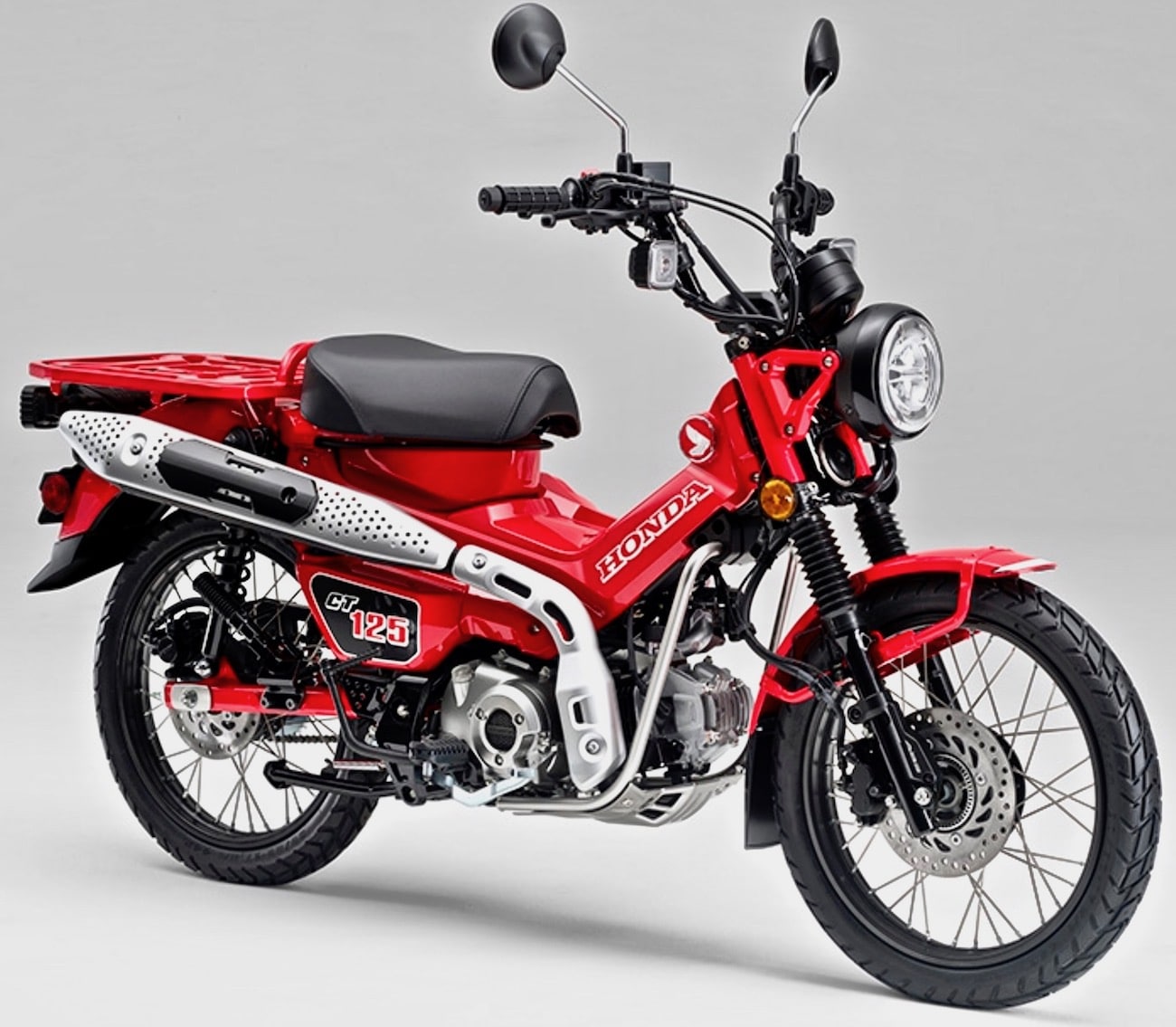 This bike could be on American showrooms next year, but we've heard that before.
Honda will reportedly release a new version of the venerable Honda Trail 90 as a 2021 model. We say "reportedly" because they originally showed the concept bike in 2019 with the understanding that it would be a 2020 model. It never came. Now, Honda is showing the new 2021 Honda CT125 Trail (in both red and camo colors) for the second time, which means that it will most likely go into production as a 2021 model–with no guarantee that American Honda will import it.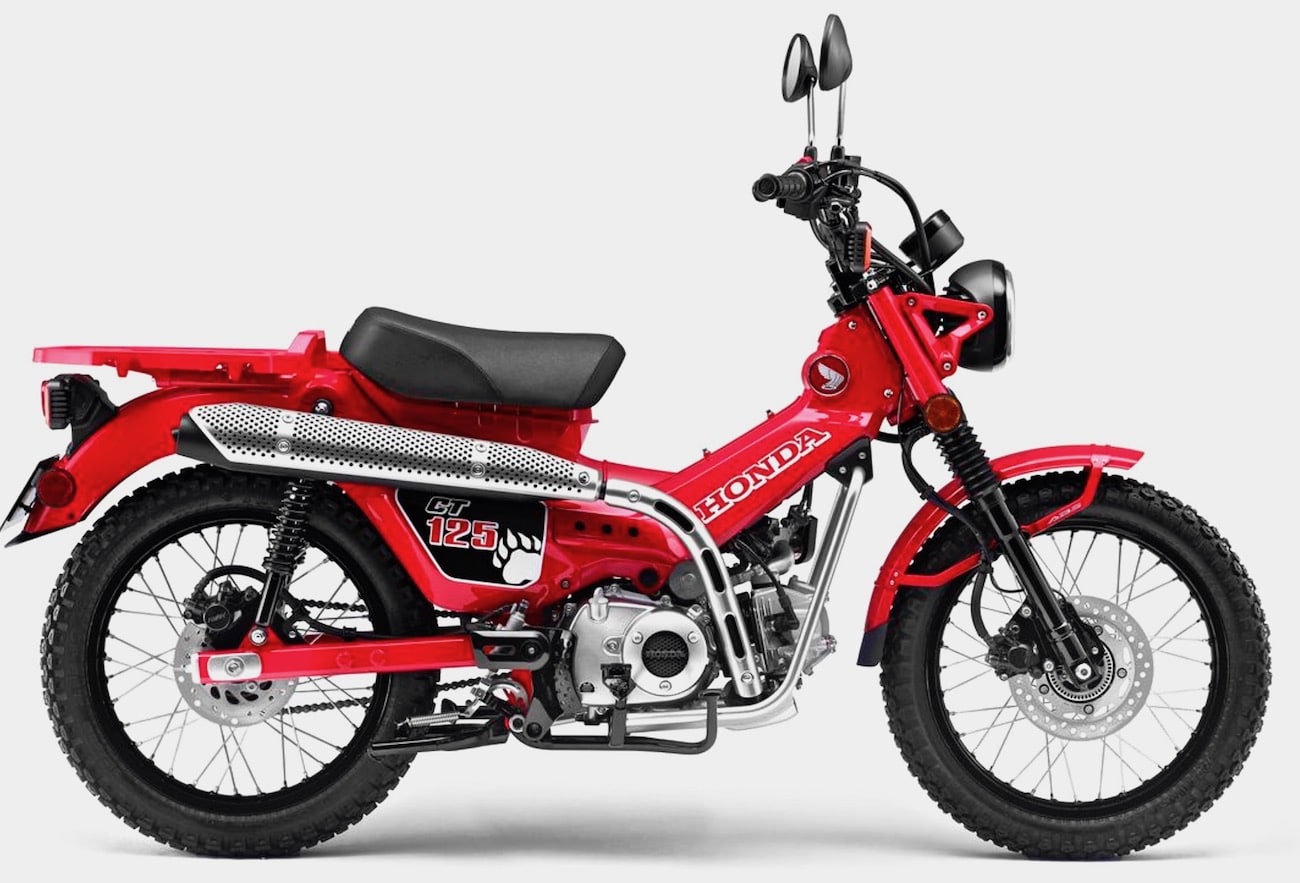 No one who wasn't around in the sixties and seventies could imagine how popular Honda Trail 90 trail was. Could the CT112 recapture that magic again?
Most Americans will remember the Honda CT200 Trail 90 (1964-1966), the Honda CT90 Trail 90 (1966-1979) or perhaps the Honda CT110 Trail 110 (1980-1986). They were the ultimate trail bike for hunters and fishermen—and almost every outdoorsy family in America had one equipped with rear rack and even gun scabbards. Before the Trail 90, there was even a smaller-wheeled Trail 50, Trail 55 and Trail 70. But the Honda Trail 90 was the most popular. It was step-through motorcycle manufactured by Honda from 1966 to 1979. The Honda Trail 90 production ended in 1979 and was replaced the following year by the CT110. The CT110 was the same machine as the CT90, just bored out to 105cc.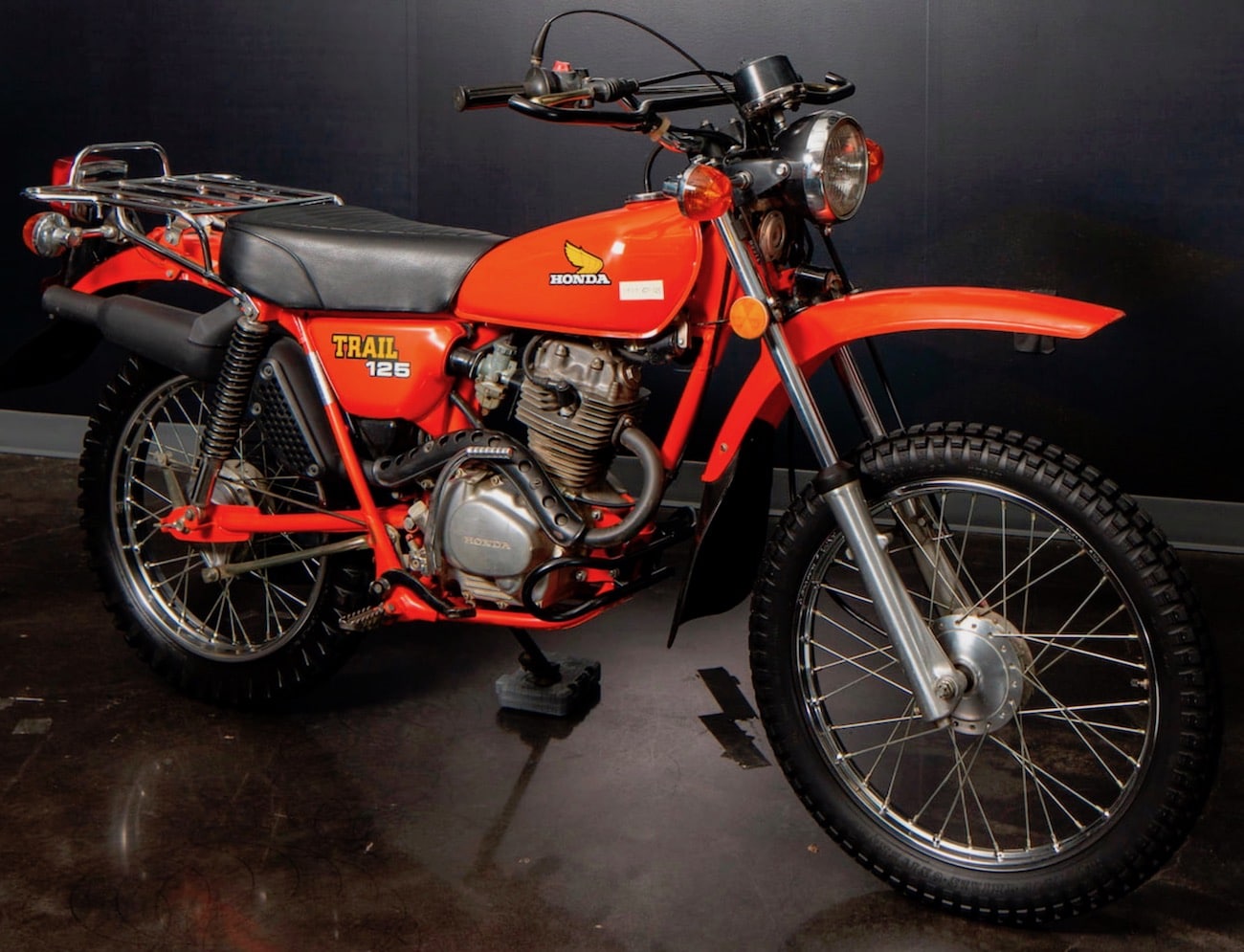 1977 Honda CT125—no relation to the CT90 Trail
There actually was a previous Honda model designated as the Honda CT125, but few people in America remember it. It was a farm bike that had no mechanical connection of the real Honda Trail 90 because the CT125, which was only imported to the USA in 1977, was built on Honda XL125 rolling chassis, with a Honda TL125 trials engine. It was built for the Australian outback—where most the the CT125s went.
There is nothing as reliable as Honda's line of small displacement engines.
The 2021 Honda CT125 Trail has a 124cc, single-cylinder, four-stroke engine with a centrifugal clutch and a semi-automatic gearbox. Honda claims 8.7 hp and 8.1 ft-lb of torque. The CT125 gets disc brakes front and rear. To maintain the connection to the original CT90 the all-new CT125 has a steel front fender, up-pipe, rear rack and high-mount air intake duct. It is street legal and equipped as an all-around trail, hunting, fishing, dual-sport and college-transportation bike. It weighs 265 pounds and should retail just below $4000.