FLASHBACK FRIDAY | CAN-AM MX-2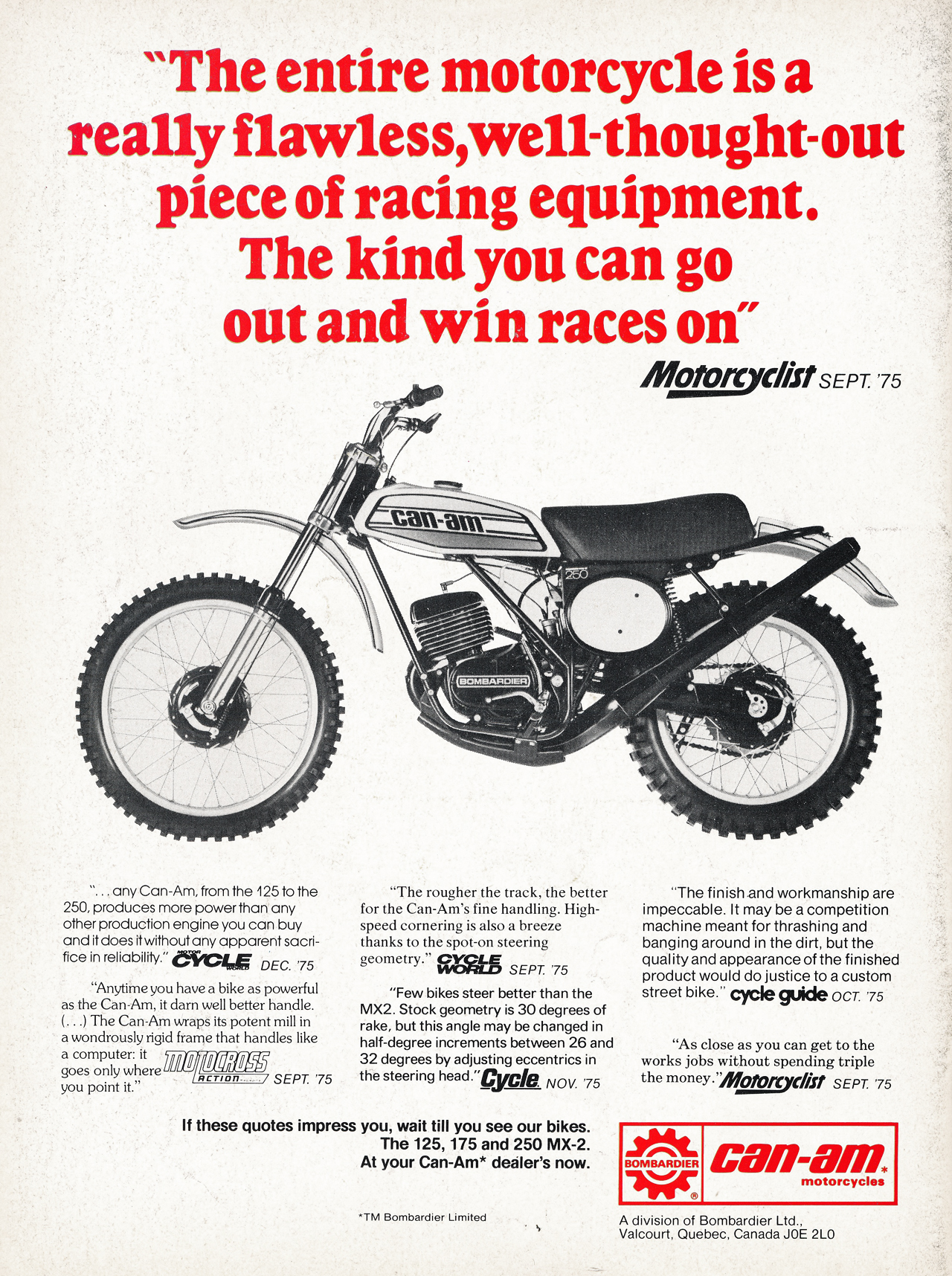 Break out your old stash of MXA magazines! This is the ad on the back of the August 1976 edition of MXA.
Motocross had been gaining popularity in the late 1960's, and by the mid 1970's manufacturing dirt bikes was a thriving market. While European bikes had dominated the market, Japanese manufacturers were entering the offroad arena and making huge strides while doing it. In 1971 Bombardier Recreational Products entered the market under the Can-Am brand. The engines for the machines were built by another Bombardier subsidy, Rotax (based in Austria). After two years of testing and adjusting with the help of 1964-65 World Champion, Jeff Smith, production started in 1973.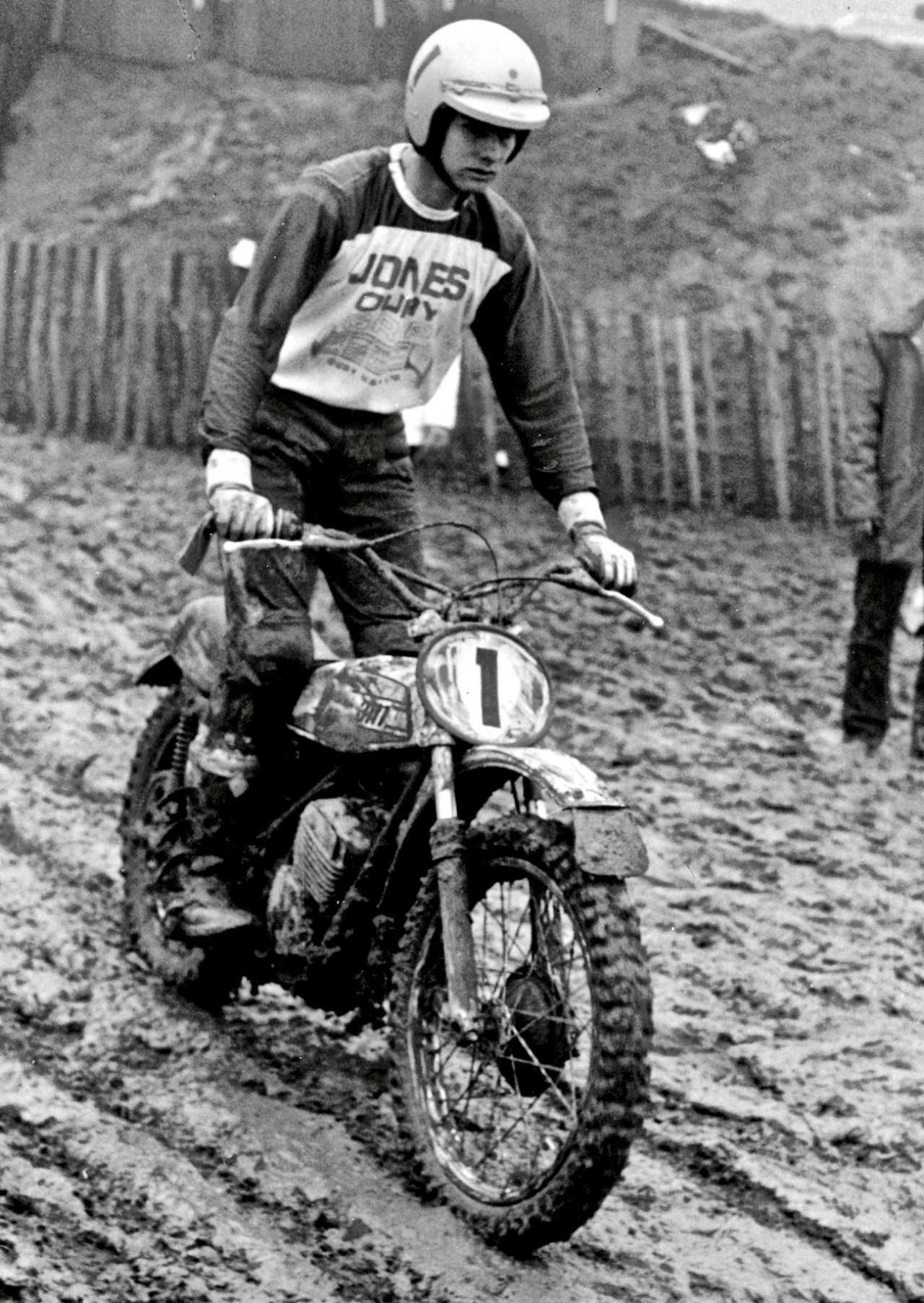 Gary Jones.
The Can-Am made its first mark at the International Six Days Trial in 1973. Some of the Canadian team riders earned Gold, Silver and Bronze medals. The following year was another big year as Can-Am swept the AMA 250 Nationals. Gary Jones ended the season in first place with 600 total points. Second place went to Marty Tripes and Jimmy Ellis earned third overall. While they were not able to follow-up with the outdoor success in 1975, Can-Am rider Jimmy Ellis won the 1975-76 AMA Supercross Championships with the brand—while Gary Jones and Marty Tripes went on to ride other brands.
The mid 1970's are often considered the golden years of motocross, and for brands like Can-Am they were. While they were initially noticed for their wins, they could not keep up with Japanese manufacturers. By 1985 the brand was phased out by the parent company. They are back now as an ATV manufacturer.