FLASHBACK FRIDAY | DOUG DUBACH'S STEP DOWN WAS A STEP UP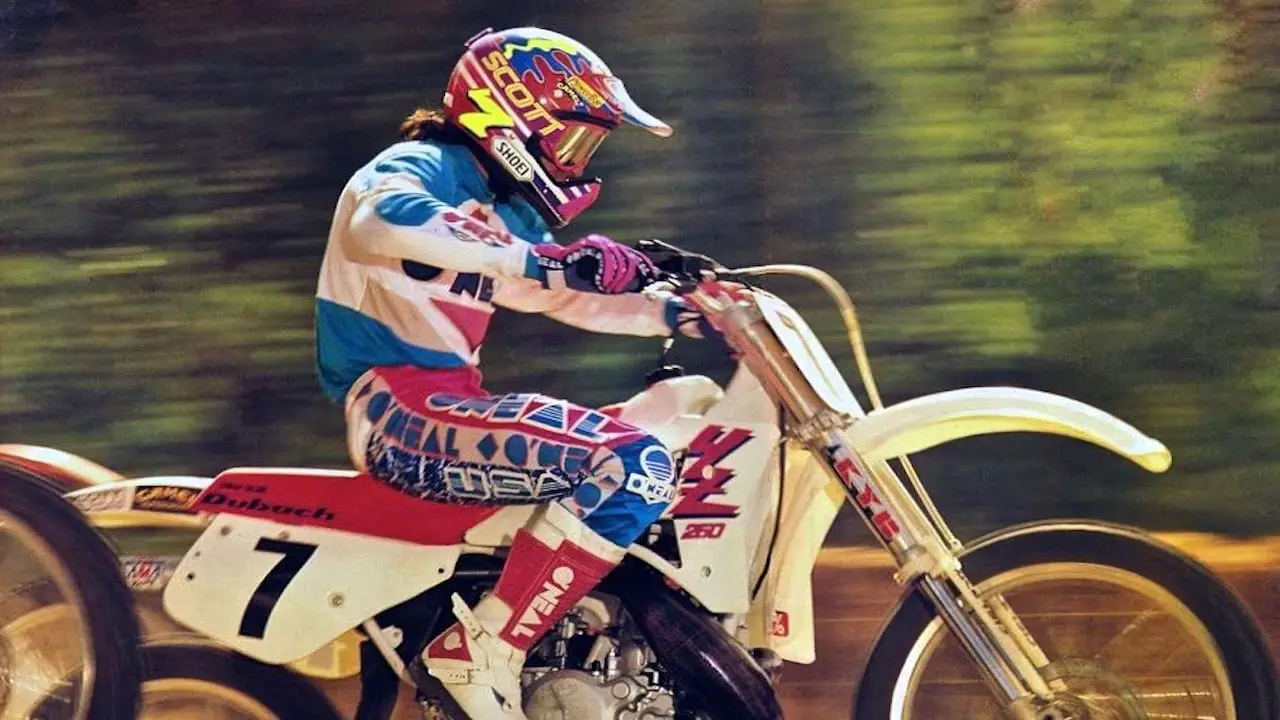 Doug Duback back in 1990. 
"My first real bike was a 1978 YZ80," says Doug Dubach. "By today's standards, I started late. I raced my first race in 1978 when I was one month shy of my 15th birthday. I went from an 80 Novice to 125 Pro race in 18 months. The very first day I rode Pro, I forgot my pants and jersey, so I had to ride practice in jeans and a T-shirt. My dad brought me my gear, but by the time I got dressed, I missed the start of the first moto. I began half a lap late but got third. I won the second moto, so I won the overall in my first Pro race."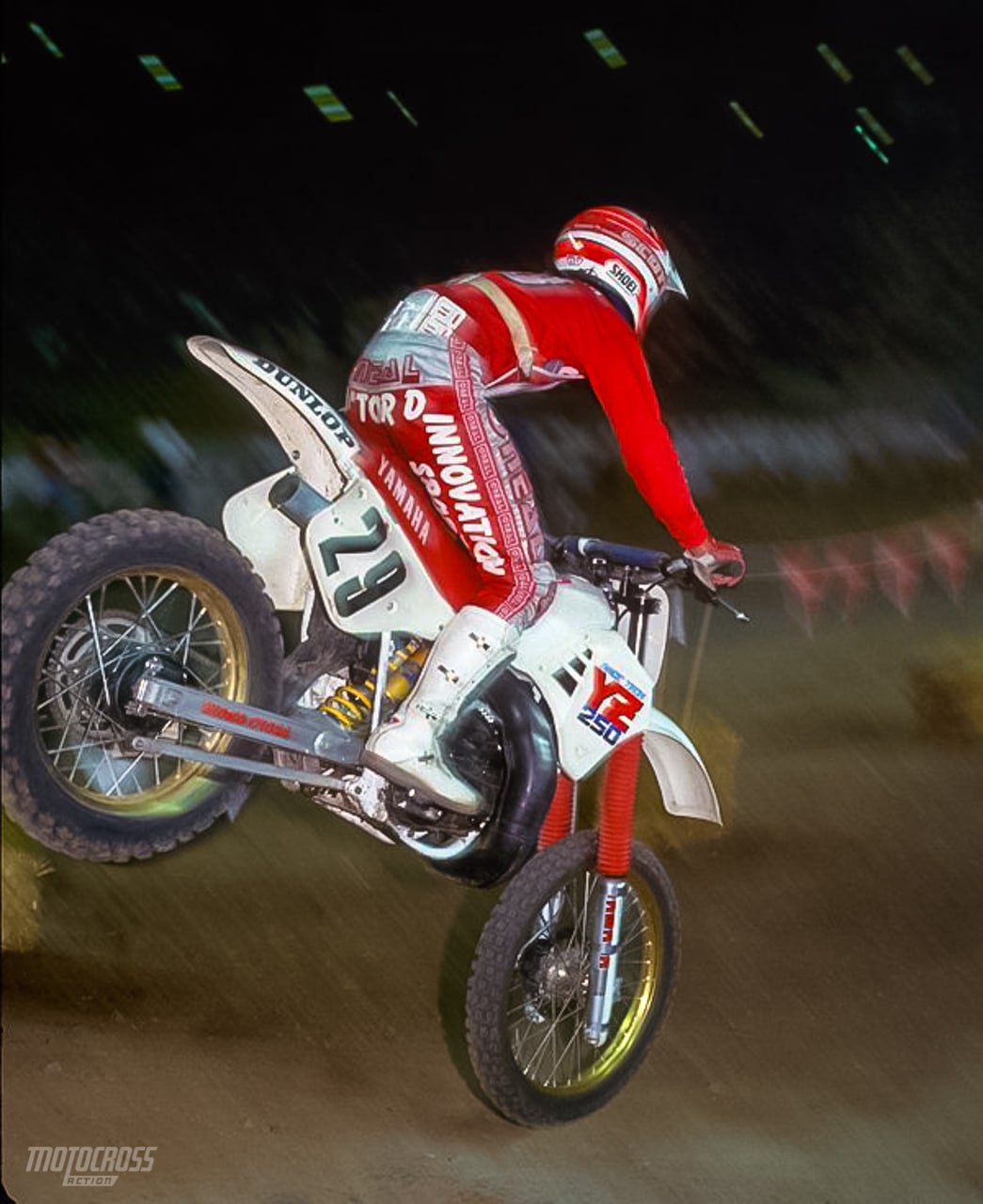 Doug back in 1987.
Doug raced his first National in 1981, and it wasn't long until he started making his mark, doing so well that he joined Team Yamaha in 1989 and, with teammate Damon Bradshaw, became the face of Yamaha in the early '90s.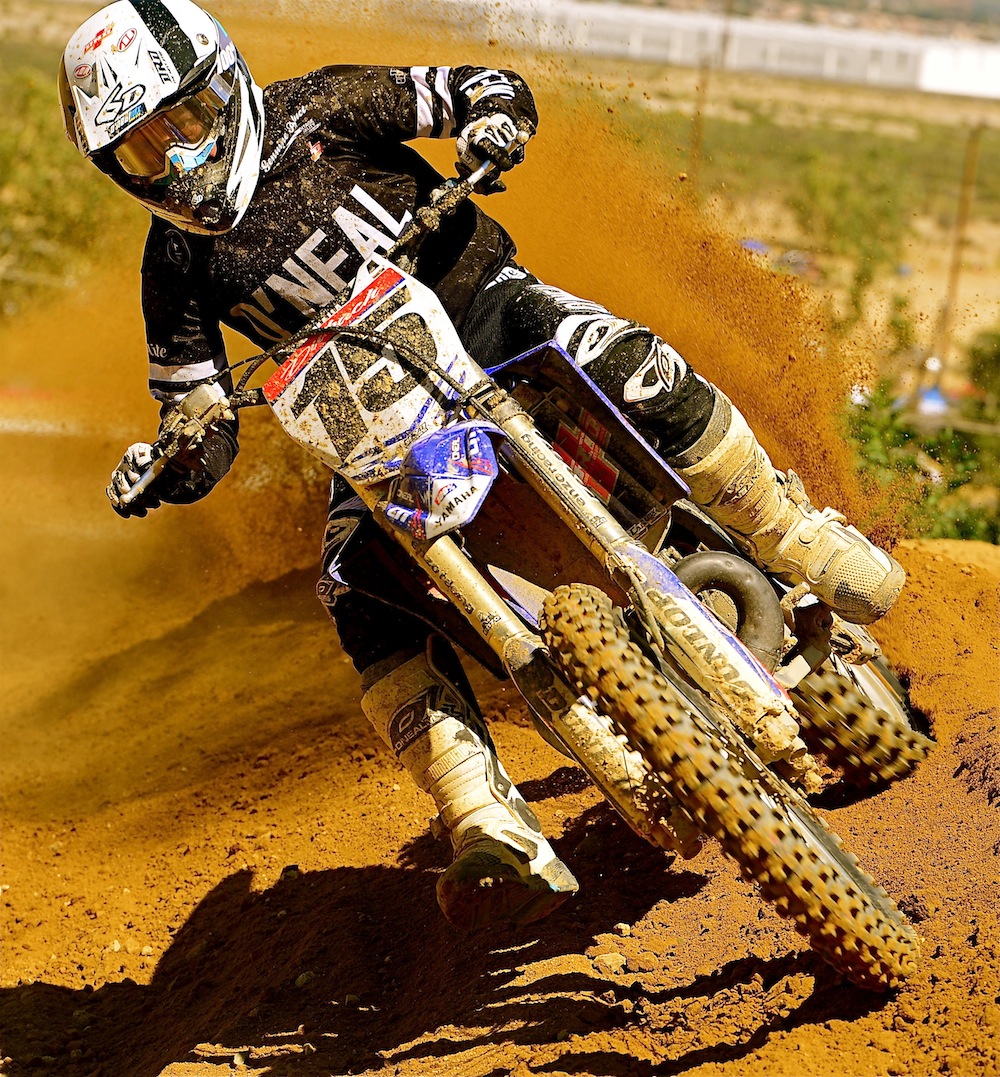 Doug Dubach has won so many World Vet Championships that the fact that he was a factory Yamaha rider, Supercross winner, Canadian National Champion and the original test rider on the first production YZ400F is often forgotten.
There was a time in Doug Dubach's racing career when he thought that he was going to be remembered as a one-hit wonder. Although Dubach raced the AMA National circuit for 19 years, his only AMA win came at the 1991 San Jose Supercross, courtesy of a Jeff Matiasevich take-out of leader Guy Cooper on the last lap. As Doug's AMA Pro career wound down, he moved from Team Yamaha to Yamaha's testing department and took on more responsibility in product development. In the process, he put himself in a position to bring about a sea of change in motocross' progression.
In 1993 friends talked Doug into racing the World Veteran Championship. He didn't want to do it. He was fresh off of Team Yamaha and thought that riding the Vet race would be a step down. He was wrong! Doug would go on to become the winningest World Vet rider of all time with 26 World Vet Championship titles. Doug thought racing the Vet class would diminish his reputation, but the reaction to his wins was phenomenal. Dubach couldn't believe that he would become more popular and respected for his Vet Championships than his eight top-10 finishes in the AMA Nationals or his San Jose Supercross win.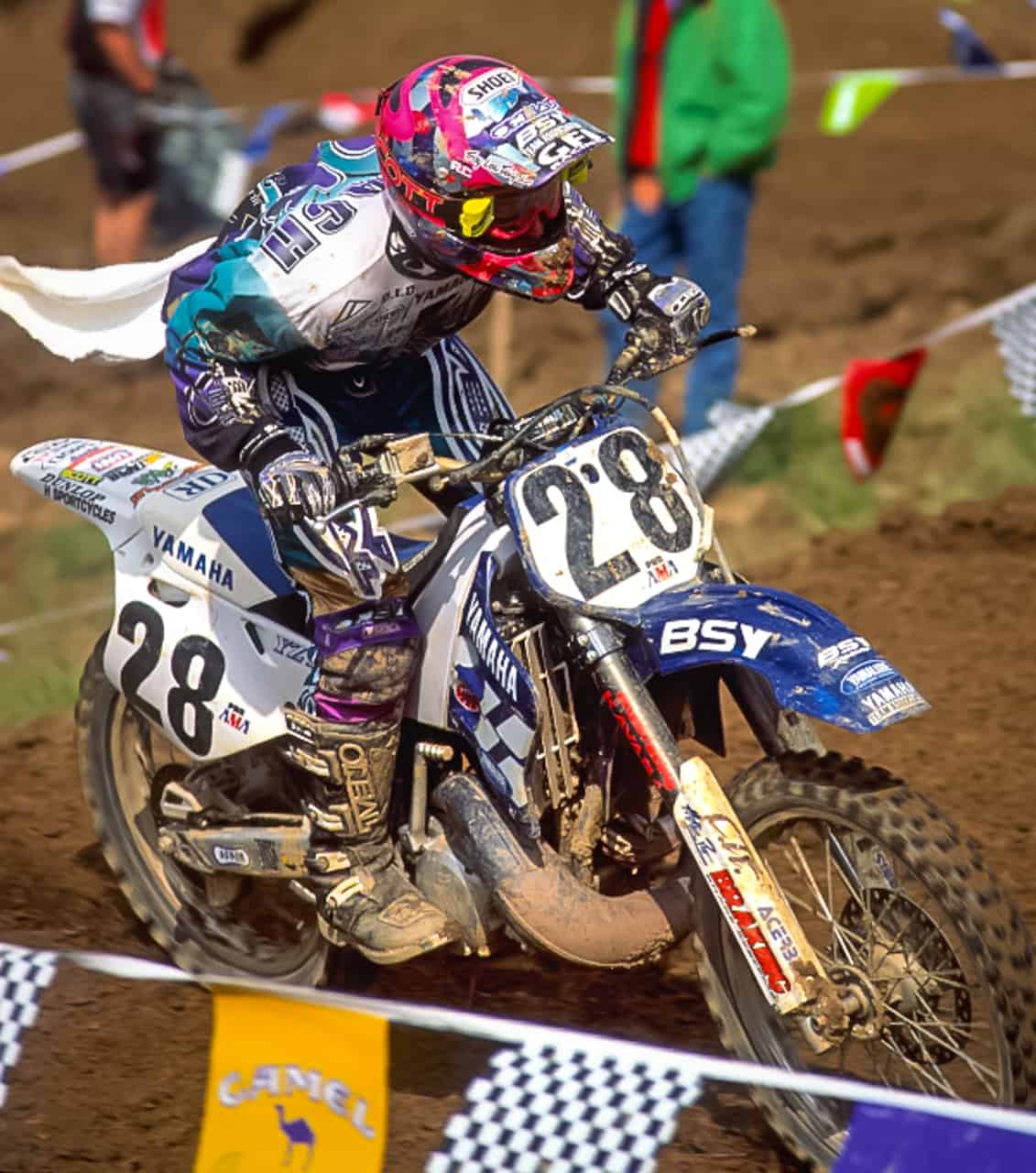 Doug in 1995. 
In 1998 Doug was largely responsible for convincing Yamaha to build the first-ever Japanese four-stroke race bike. The ultra-secret, but underfunded, Yamaha four-stroke project was going nowhere until the American test crew came upon it almost by accident while testing at the Japanese factory in late 1996. Doug did the majority of American test riding on the project, and in 1998 he took the first production YZ400 to the World Vet Championship. It was the production bike's first official victory (Doug Henry was racing the works version). Dubach's wins and his effortless switch from being a factory two-stroke racer to becoming a successful four-stroke racer convinced thousands of riders to take the plunge.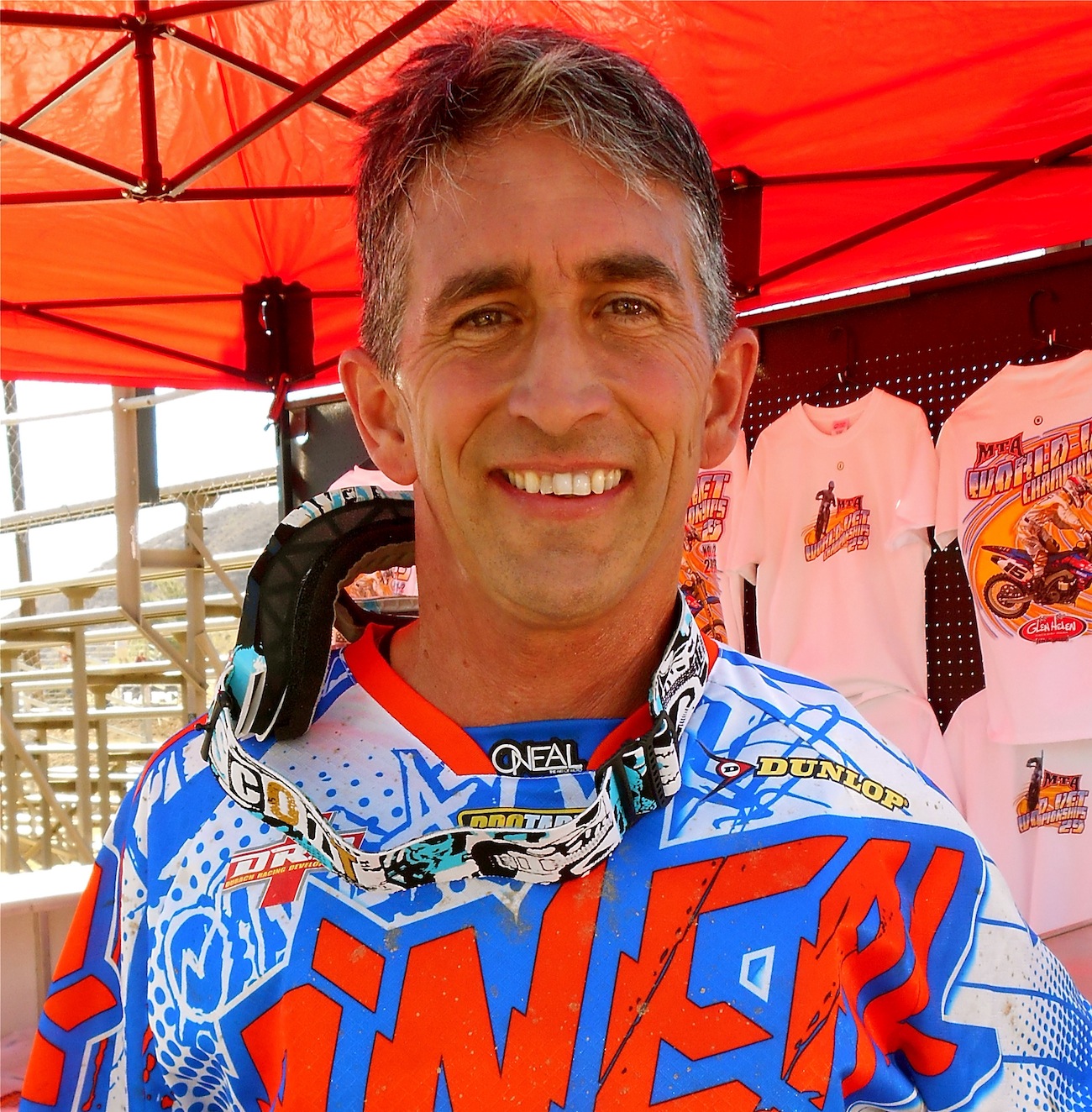 Doug's enduring legacy is the popularization of Vet racing and the development of four-stroke race bikes. In his spare time, Doug has been an influential Dunlop development rider, and started his own performance company, which you can reach at www.dubachracing.com or (951) 808-1114. Doug is still racing to this day.