FLASHBACK FRIDAY | JEREMY MCGRATH'S SHOWTIME HELMET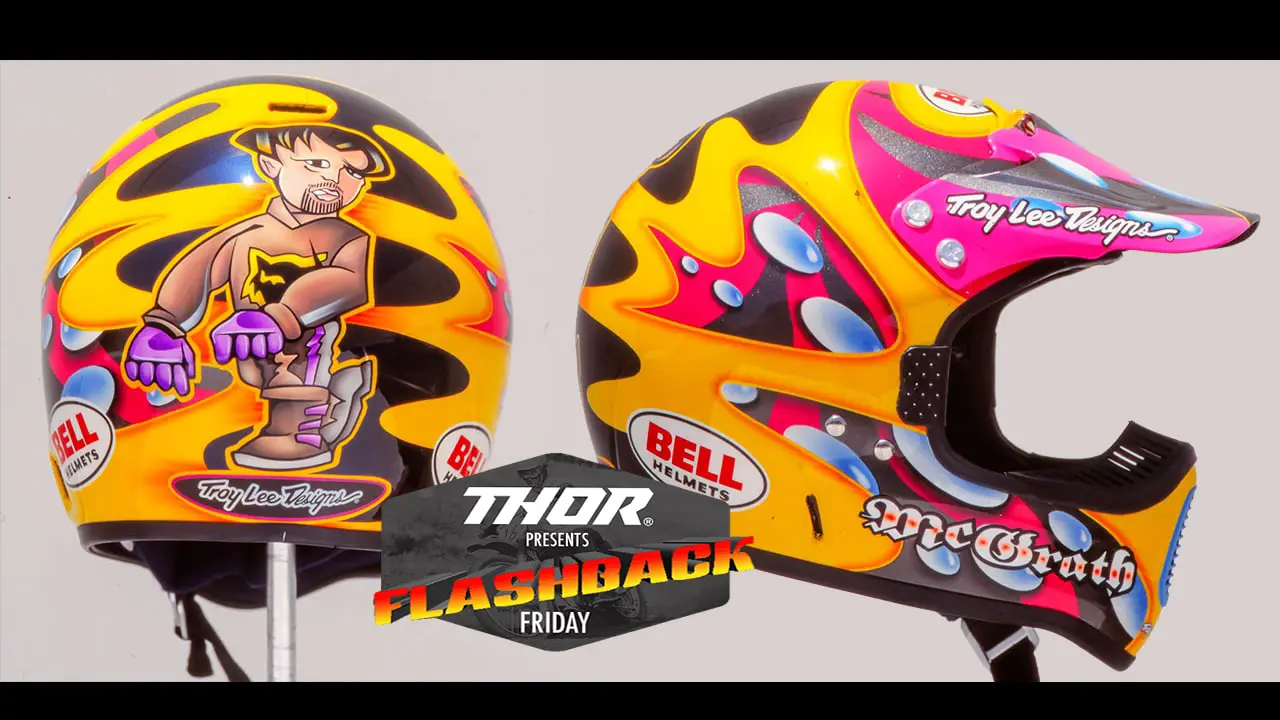 The helmet above? Many don't know, but Jeremy McGrath was also an MXA test rider back in the day. Jody enlisted Troy Lee to paint all of MXA's helmets, with each one having a different design, until MXA settled on its now famous orange helmet color, which Troy Lee painted for us also. Jeremy McGrath's most famous MXA cover was when he wore MXA's  "Indian headress" helmet in 1990. Troy Lee painted all of Jeremy McGrath's helemts during his string of AMA Championships. One of the most famous was his "Showtime" helmet (pictured above). It was the helmet he wore during his 13-race win streak in 1996. The helmet was later released to the public by Bell known as the Showtime replica.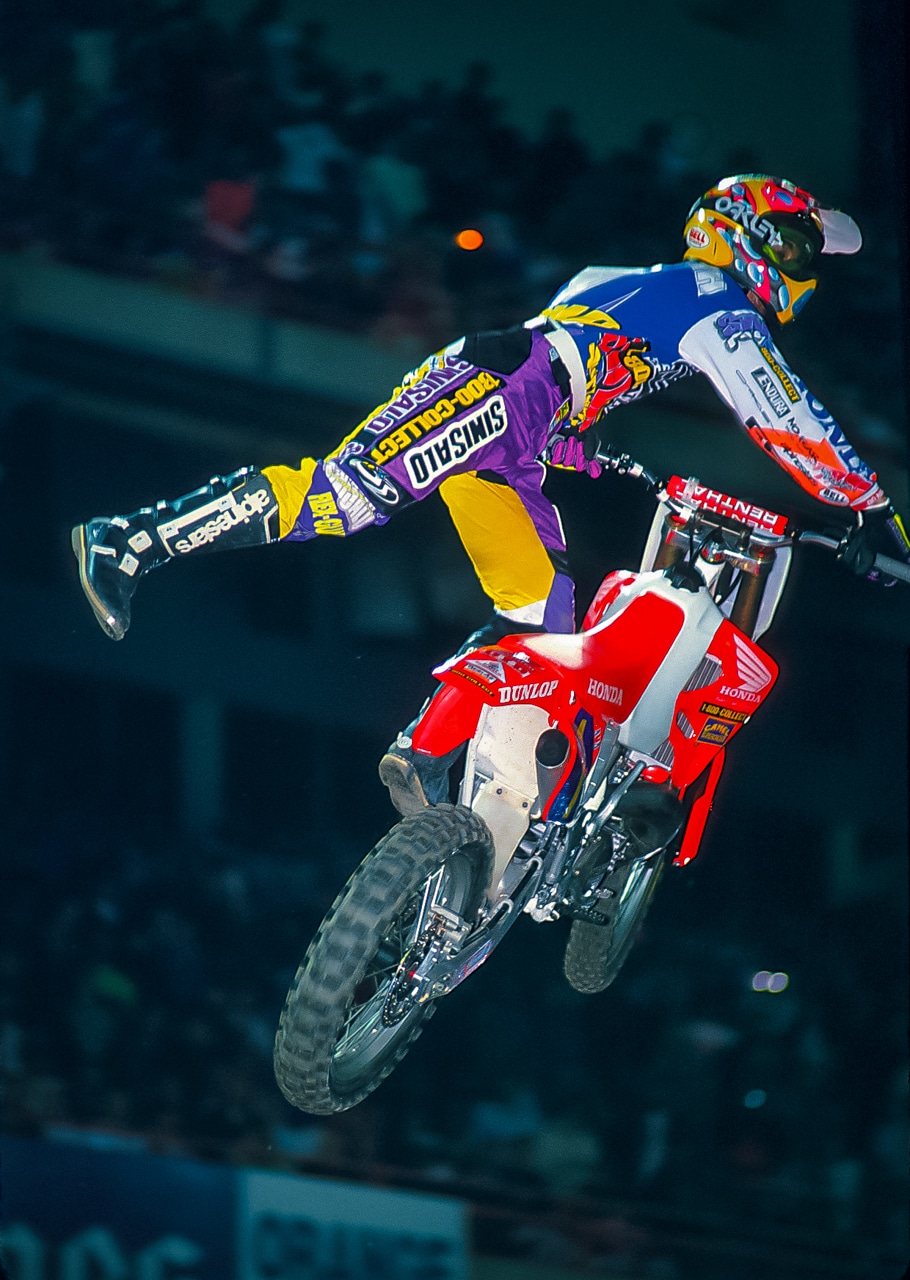 Jeremy wearing the Bell Showtime helmet on his 1994 factory Honda CR250.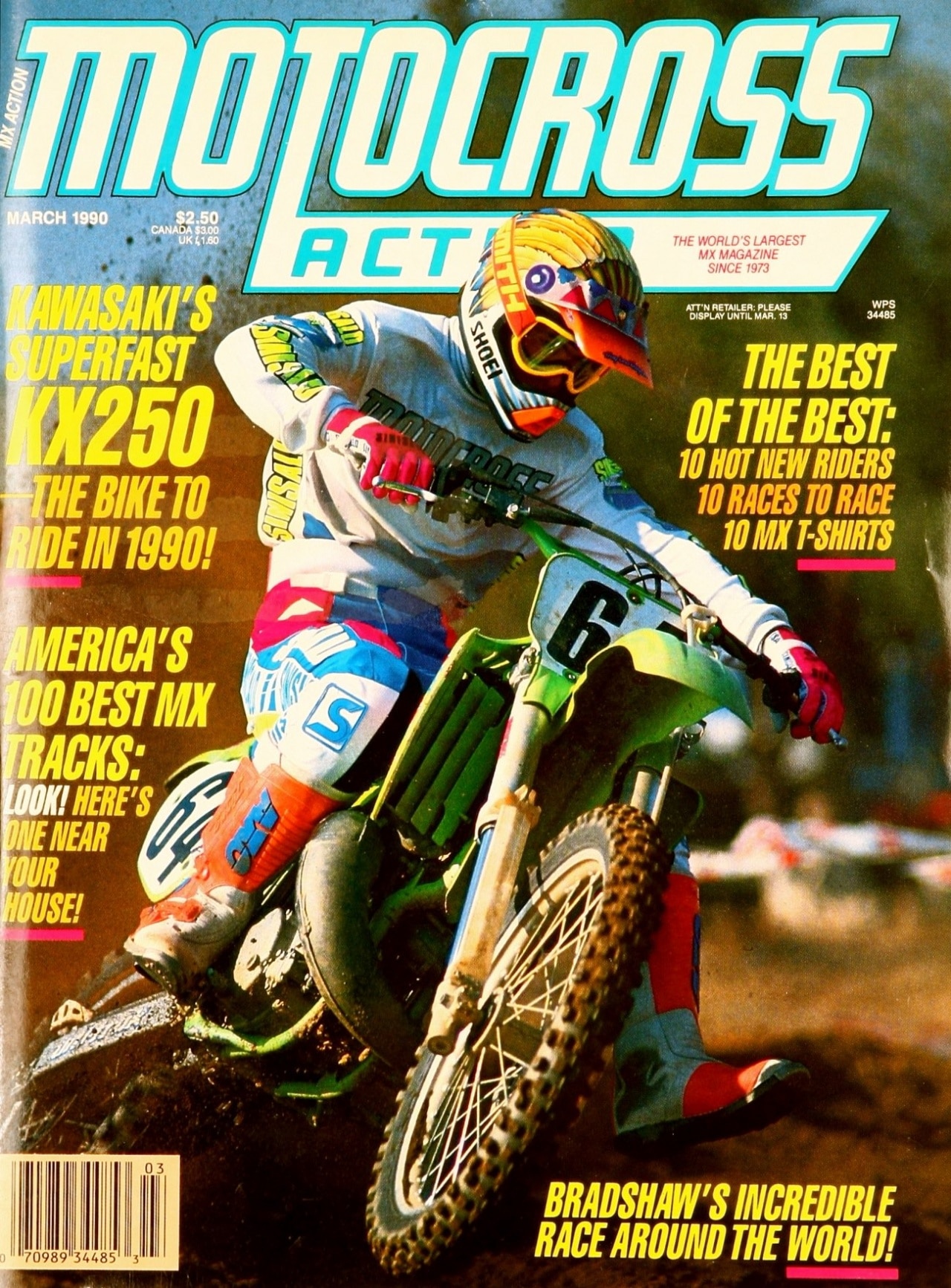 Jeremy McGrath on the cover of MXA with the "Indian headress" helmet in 1990.