FLASHBACK FRIDAY | JOHN DESOTO'S TALENT SEARCH
"I  was traveling the United States in 1971 for Ossa, a Spanish motorcycle company," said John DeSoto. "Motocross was still new to most of America, and I was serving as Ossa's and motocross' ambassador. I would go to local tracks where there was an Ossa dealership nearby. My job was to make the bikes look good and smoke the locals.
"I did both—easily. I could punish the local experts the same way the Europeans would punish me. I had experience racing against the best in America and Europe, so when I'd get to one of these local tracks, I could just play with the locals. I would dog it off the start and dice with them for a few laps. Then I would move to the front, build up a giant lead and just play around. I'd be pulling big wheelies, doing cross-ups and flat tracking around corners. I had a lot of fun and made the Ossa look good.
"So, when I showed up at this local track in Pennsylvania, I figured that it would be business as usual. The race was about half over, and I was out front ready to start fooling around when I noticed I was not alone. There was some little chubby kid on a CZ right on my wheel. I couldn't believe it (and my disbelief was doubled when the kid started making moves on me).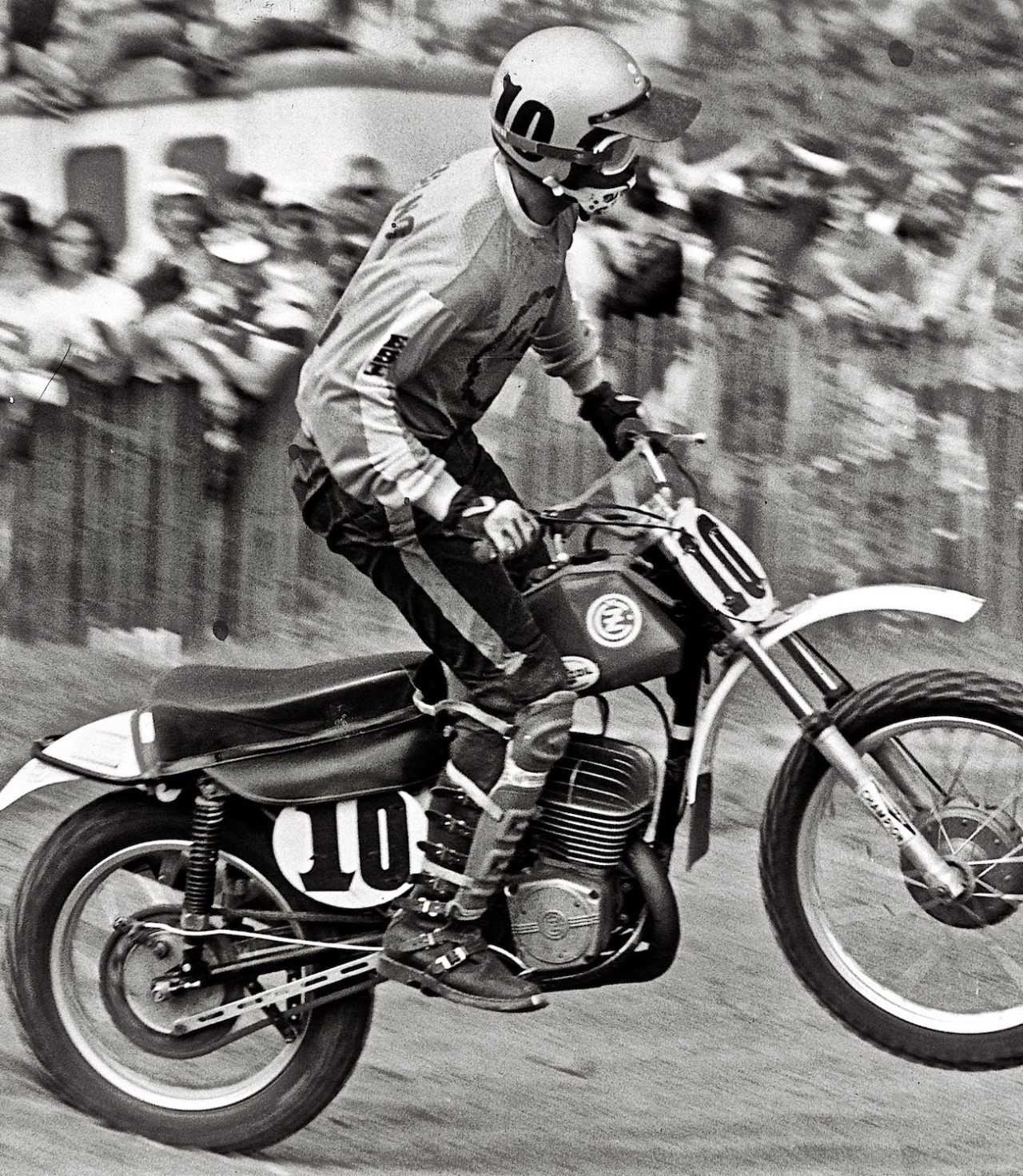 "I got back into my race mode and rode as hard as I could for five laps; then I looked back and this kid was still on my tail. He put a wheel on me a couple of times before he finally slipped by me. It was the first time I had been passed at one of these events. I couldn't believe it. The white flag came out and, I hate to admit it, but I parked him. It was the only way I was going to beat him.
"Back in the pits, I went to find this kid. I introduced myself, and after talking with him a few minutes, I said, 'You're coming back to California with me. Go pack your bags.' He did, and moved into my house in California. 
"That rider went on to win three 250 National Championships and represented America in the Motocross Des Nations. The little chubby kid on a CZ? Tony DiStefano."
As for Tony DiStefano, this is what he had to say about John DeSoto: "John was a great motocross racer, but he was an even better person. He was and is the nicest guy I've ever met. John took the time to show a 16-year-old kid from Pennsylvania the ropes of professional motocross. In fact, I was staying at John's house on the day I won my first AMA National on a CZ at Baymare in 1974."