FLASHBACK FRIDAY | MICKY WAS A DYMOND IN THE ROUGH
Micky Dymond was the archetype of the 1980s motocross star. He rose to almost instant fame at Southern California's Saddleback Park, where the handsome, long-haired beach boy went from Novice to Pro in less than two years. He captured the attention of Maico, which (amazingly for a German company) kept its finger on the pulse of Saddleback because of its reputation for developing National stars. After some spectacular local races at Saddleback on Maicos and Yamahas, Dymond signed with Team Husqvarna to race the 250 and 500 classes (finishing seventh in the 1984 500 Nationals) before being gobbled up by Team Honda for the 1996 AMA 125 Nationals. Dymond inherited his Honda ride when 1985 125 Champion Ron Lechien left Honda for Kawasaki at the end of the season.
With Lechien gone, the 125 Nationals were wide open, with Dymond the underdog against established veterans like Erik Kehoe, George Holland, Keith Bowen, Guy Cooper, Larry Brooks, Jeff Leisk and Eddie Warren. Before the 11-race 1986 series was over, five of those riders would win 125 Nationals, but Dymond would win three and clinch his first-ever AMA 125 National Championship. The following year, Micky would win five of the 12 races to take the crown over Suzuki's George Holland.
In his first two seasons on a 125, Micky Dymond won two consecutive AMA 125 National Championships, but it was both a blessing and a curse. Under existing rules, Dymond had to move to the 250 class for 1988, but Team Honda had no faith in him, so they cut him loose (and hired Suzuki competitor George Holland to fill his shoes in the 125 class). Worse yet, as the AMA 125 Champion, he assumed he would be named to the 1987 Motocross des Nations team. It was not to be, as a lobbying move put Bob Hannah on the team for Unadilla and bumped Dymond off. Shockingly, the 125 National Champion was unemployed.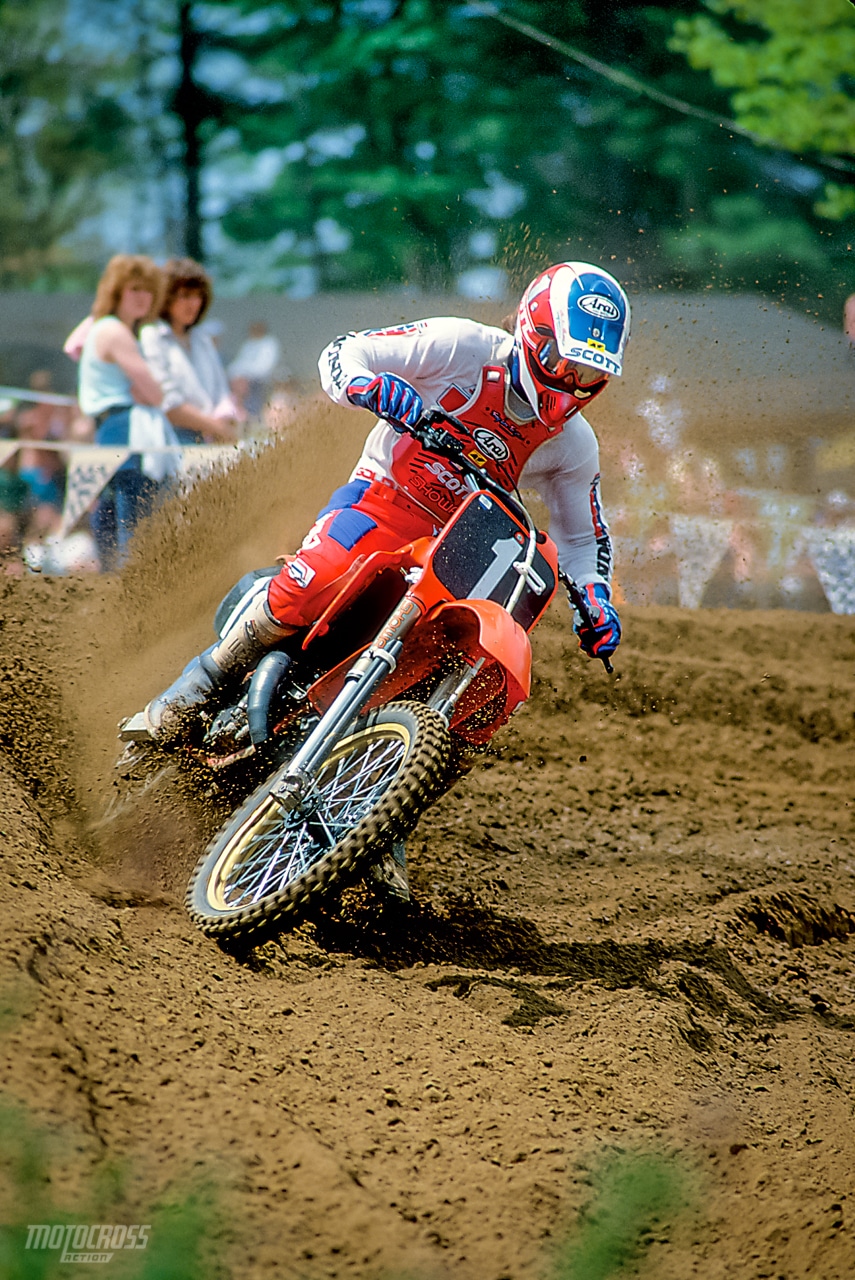 Luckily, Team Yamaha was rebuilding. Keith Bowen was leaving the team to ride for Kawasaki, and Jeff Leisk was moving to Team Honda, leaving only Jeff Stanton and an aging Broc Glover at Yamaha. Dymond was a gamble, but Yamaha had nothing to lose while they waited for up-and-comers Damon Bradshaw, Doug Dubach and Mike LaRocco to arrive on the scene.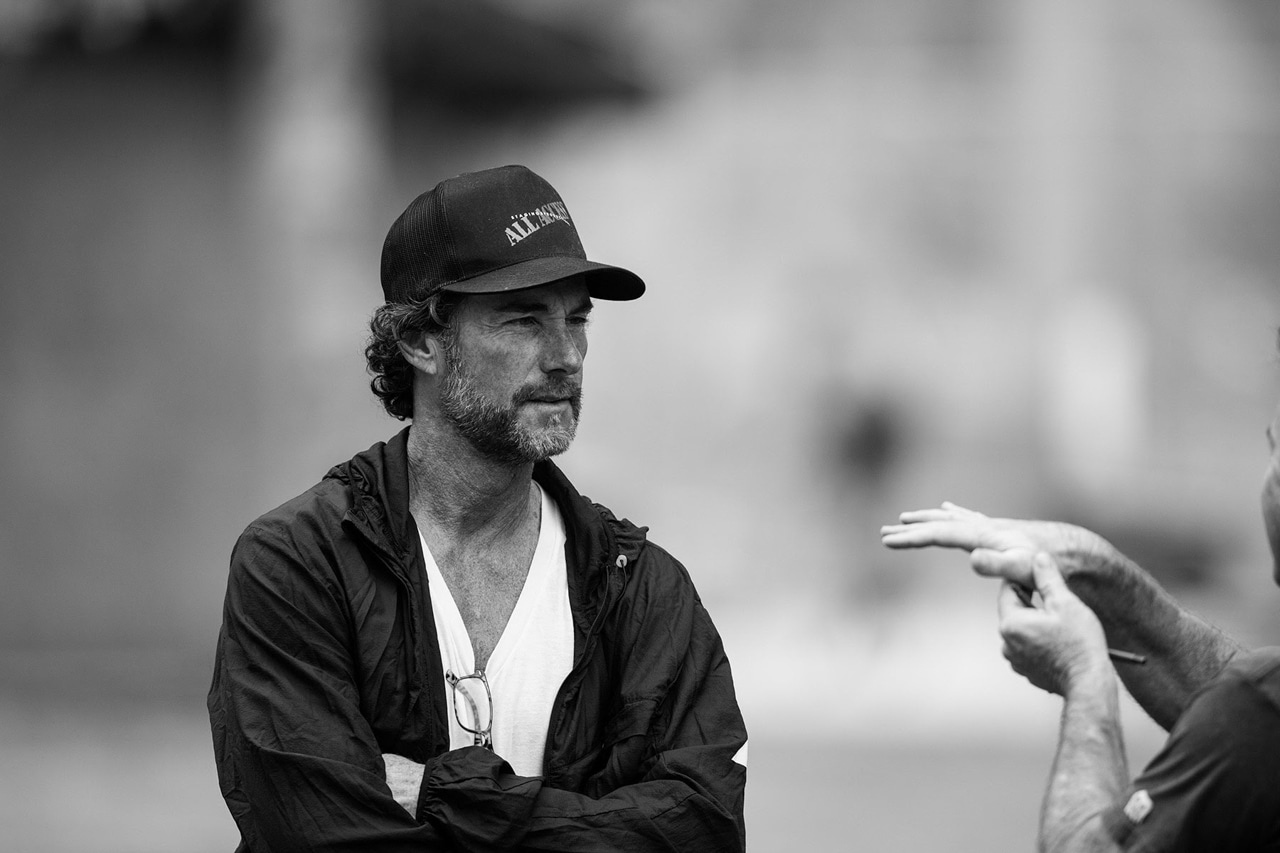 Amazingly, Micky instantly became the star of the Yamaha team. He showed unbelievable flair on the all-new, all-white 1988 Yamaha YZ250 (the one with the YZM500-style barn-door radiator wing). Unfortunately, Micky broke a knuckle in his hand at round two of the 1988 Supercross season and struggled for the rest of the year. His confidence was shattered at the least opportune moment. His 1989 season was also a wash. In his two years at Team Yamaha, Dymond finished eighth and ninth in the 250 Nationals and was out of the top 10 in both Supercross series.
The disappointment of being fired from Honda after handing them two Championships and the failure to transition to the 250 class at Team Yamaha put Micky under tremendous pressure. In response, he started to go a little Bohemian. He claimed that he wanted to be a poet and became somewhat removed from the racing scene. Oh, he plodded on, racing five times in 1992 (after going to Europe for a season) and trying his hand at the fledgling sports of freestyle and Supermoto, but he was basically off the radar. In 2017, however, Micky was back in the public eye, teaming up with David Bailey, Doug Henry and Jeff Ward to compete in the 3070-mile-long Race Across America bicycle race.
In the end, Micky Dymond won seven AMA Nationals and scored 58 top-10 finishes, but motocross historians have always wondered what would have happened if he hadn't broken his hand at that crucial juncture in his Pro career. It was a very unpoetic end for an American motocross hero.