FLASHBACK FRIDAY | RYAN VILLOPOTO DOMINATES THE 2007 MXDN AT BUDDS CREEK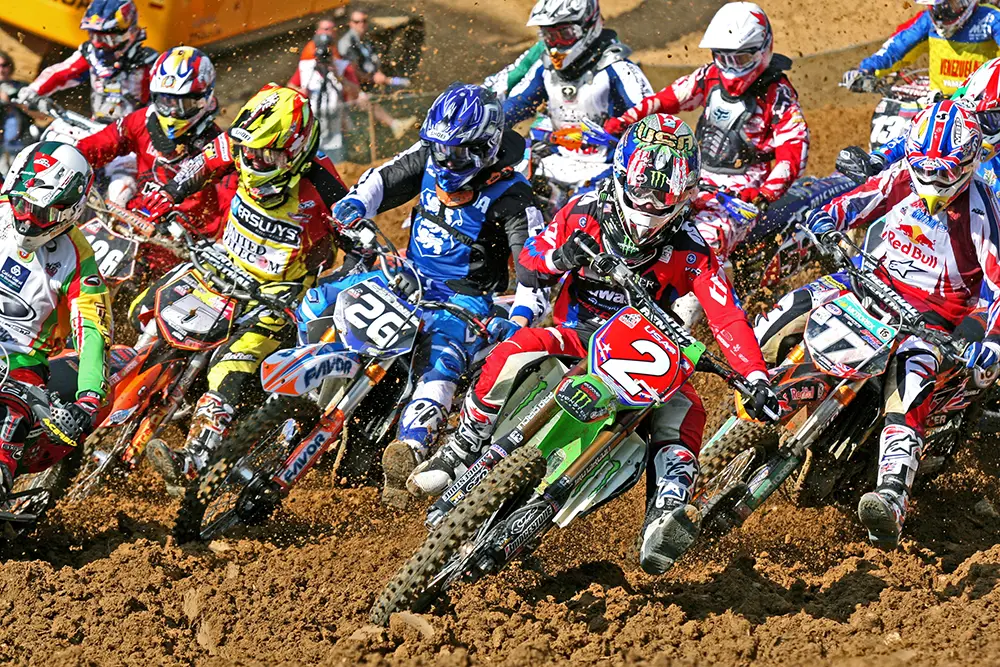 Ryan Villopoto holeshoted a moto at the 2007 MXDN in Budds Creek on a 250 four-stroke in a sea of 450s. 
Not since 1987 had the United States hosted the Motocross des Nations, until the Youthstream brain trust chose Budds Creek as the site for the 2007 MXDN. It was natural for the prestigious world-class event be held just outside of the nation's capital. It was the 60th edition of the MXDN, and America brought its very best to the party as it had so many times before. Only the 2007 edition was different from all others. Why? It served as Ricky Carmichael's last professional motocross race. Win or lose, he would hang up his leathers. There was also a hint of controversy, although that's not uncommon. Tim Ferry, new to the des Nations effort, was hand-picked by team manager Roger DeCoster. Some believed that Andrew Short was a better fit, given that he placed higher in the 450 National standings that year; however, there was no disputing DeCoster's 250 pick—Ryan Villopoto.
Villopoto, along with James Stewart and Ivan Tedesco, had won the Chamberlain Trophy one year prior in Matterley Basin, England. The lightning-fast redhead from Poulsbo, Washington, had become a sensation since turning Pro at the end of 2005. Ryan was the de facto 250 racer on American shores, and the 2007 Motocross des Nations was his coming-out party. On that warm and sunny Maryland day in late September, Villopoto did what so many greats before him could not. Ryan became the first-ever 250 rider to win both motos in the history of the event. He somehow managed to dispose of Europe's best 250 and 450 riders, including the great Antonio Cairoli, and 10-time National Champion Ricky Carmichael.
Ryan and Tim Ferry.
Historians point to Team USA's victory at Maggiora, Italy, in 1986 as the most dominant performance from the boys in red, white and blue. That was the year Johnny O'Mara wowed the Europeans with his exquisite riding aboard a factory Honda CR125. The "O' Show" went 2-2 in the combined classes, a feat previously thought impossible. However, even O'Mara's achievement takes a backseat to what Ryan Villopoto accomplished in 2007. Here are some sobering facts about RV's race weekend. He won the 250/450 combined moto by 15 seconds over Chad Reed and lapped through 16th place. This was after he tangled with a lapped rider and squandered 15 seconds. More impressive was the combined 250/Open moto when Ryan gapped the field by over a minute and lapped through 11th place.
HISTORIANS POINT TO TEAM USA'S VICTORY AT MAGGIORA, ITALY, IN 1986 AS THE MOST DOMINANT PERFORMANCE FROM THE BOYS IN RED, WHITE AND BLUE. 
There were several factors that contributed to Villopoto's dominance at the 2007 Motocross des Nations. (1) Carmichael and Ferry gifted their number-one gate picks to Villopoto. As a result, Ryan had the best starting position heading into a bottleneck first turn. (2) Ricky Carmichael fell in the second turn of their combined moto while trying to avoid downed riders. He came from last place to third. Regardless of extenuating circumstances, though, Villopoto took full advantage of every opportunity. He nailed both holeshots and won by a big margin.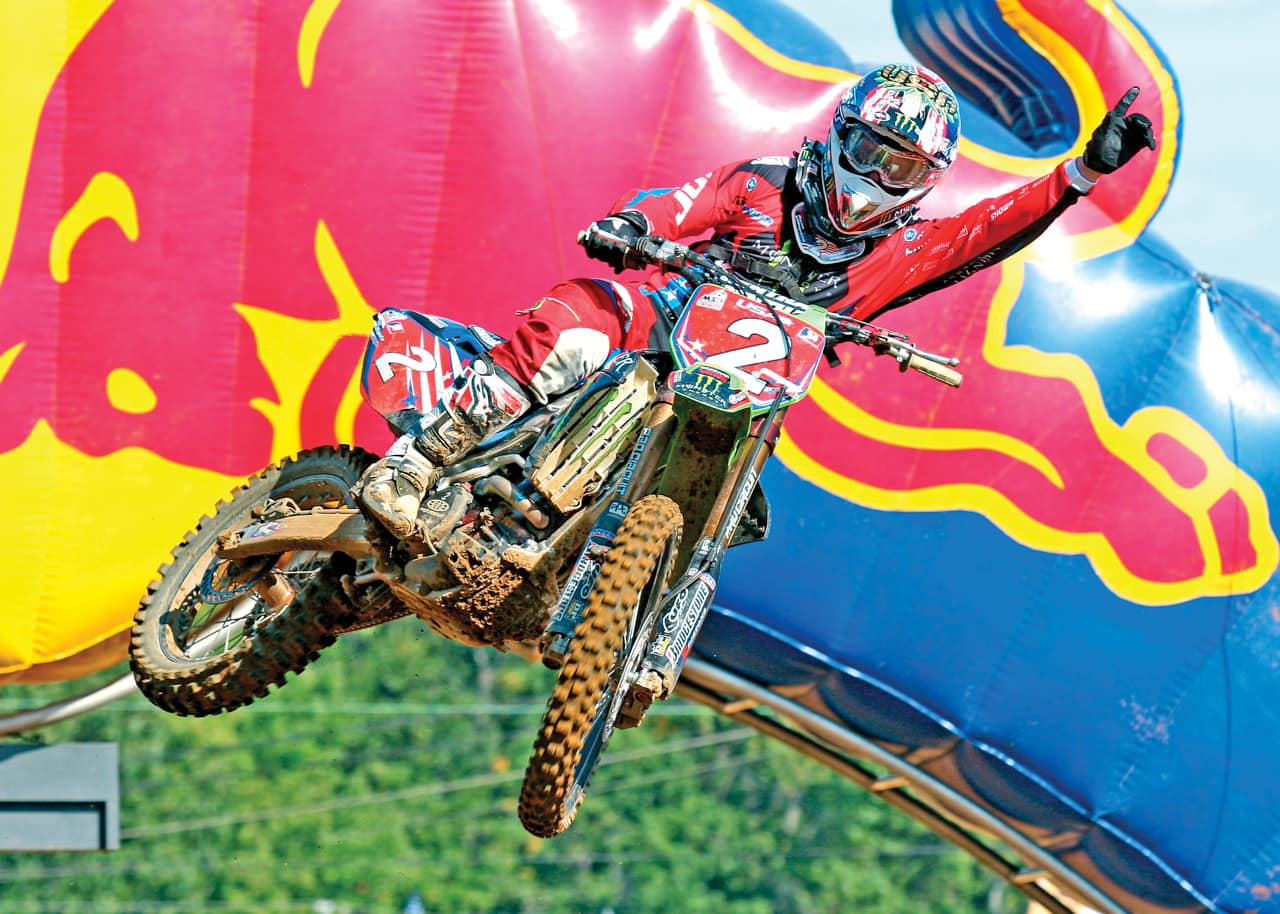 At the 2007 MXDN at Budds Creek, Ryan Villopoto was unstoppable. 
As the sun set on the horizon, Team USA and its legion of patriotic fans were raucous in victory. The pressure to perform on home soil washed away as champagne corks pierced the sky. The USA was within one point of having the lowest combined score possible. France, in second, was 26 points behind, while Belgium finished third. Villopoto, Ferry and Carmichael won their respective overalls, but no one made a bigger statement than Ryan Villopoto. He became instrumental in carrying the American torch in two more MXDN races, both of them victories. And, had it not been for a series of injuries, Ryan likely would have captured the Chamberlain Trophy a mind-boggling six straight times.
In the press conference following the 2007 MXDN, Ricky Carmichael paid Villopoto the biggest compliment, saying, "Everyone is going to be scared to death of Ryan, and they should be, because he has that something special." Indeed, Carmichael was right. Villopoto went on to capture four straight 450 Supercross titles and two 450 National crowns.