FLASHBACK FRIDAY |THE GREATEST ALL-AROUND RACER EVER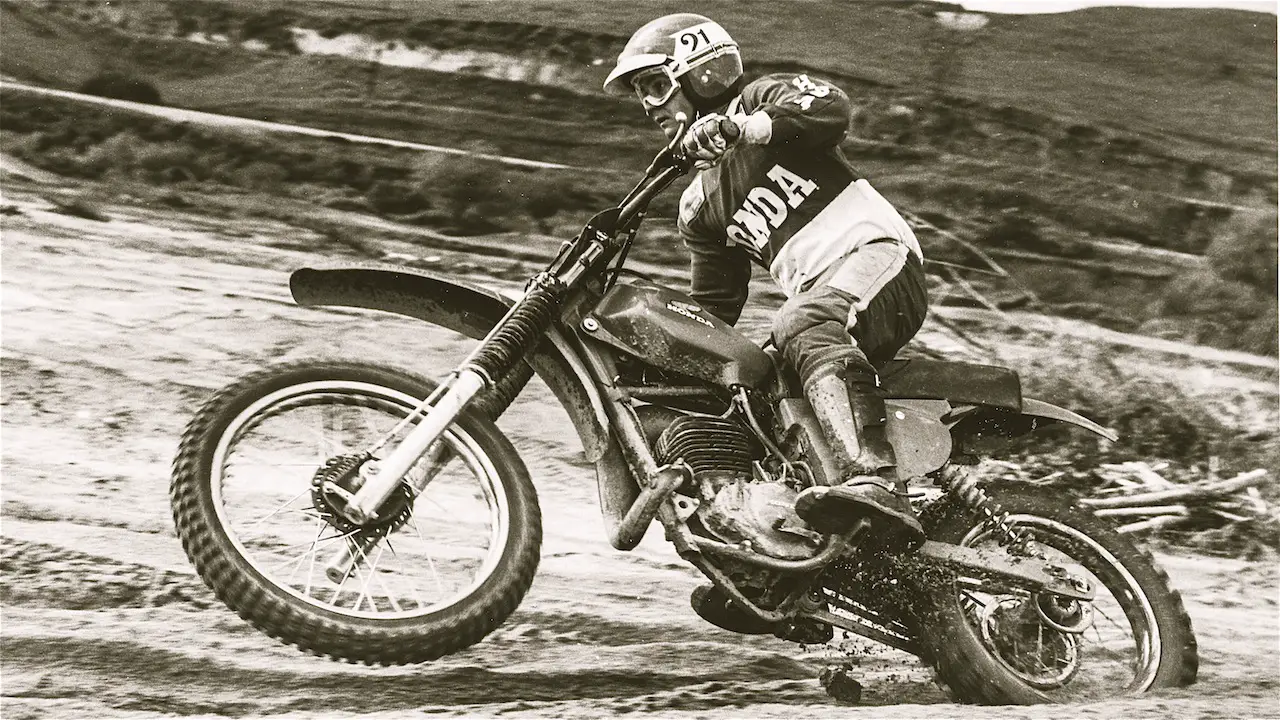 Texan Steve Wise is most closely associated with Team Honda. He did have a Kawasaki factory ride in 1976, but quit midseason to race his privateer CR125 instead.
Steve Wise was a rare individual—perhaps the rarest. He is the only AMA Professional motorcycle racer to win an AMA 125 National, AMA 250 National, AMA 250 Supercross, AMA Superbike road race, AMA Athlete of the Year, the ABC-TV Superbikers race (the precursor to today's Supermoto series) and podium at an AMA Grand National Dirt Track race.
Steve as a kid growing up racing. 
Steve's father Gary owned a Honda dealership in McAllen, Texas, and got Steve on wheels at the age of 12. By 16, Steve Wise, who is listed in early AMA results by his given name of Gary, had the speed to turn Pro. His dad told Steve that "he had a gift" and pushed Steve to race on the rough and tough Texas circuit.
In the early '70s, Texas tracks didn't race every weekend; instead, each track raced only one weekend a month, and everybody who was anybody showed up at every race. It was like a Texas National every weekend; however, it involved a lot of driving, as McAllen, Texas, was in the southernmost tip of Texas. It was over 460 miles to the popular north Texas tracks of Mosier Valley, Lake Whitney, Rabbitt Run and Strawberry Hill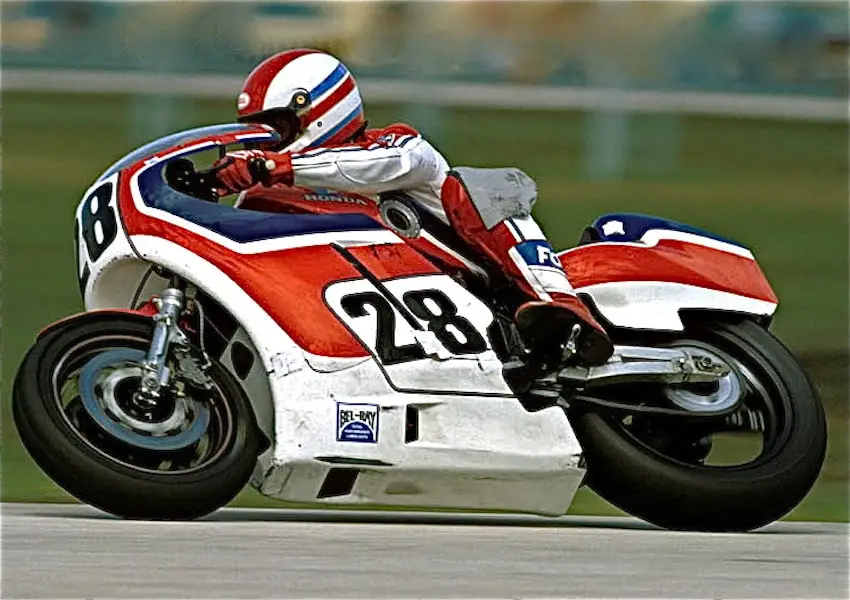 Steve on his Honda Superbike.
At 19 years old, Steve Wise did something that no one will ever be able to repeat—Steve became the first privateer to win an AMA 125 National at Keysers Ridge, Maryland, and he did it on Bicentennial Day, July 4th, 1976. Steve had quit Team Kawasaki a few weeks earlier to return to his private CR125. During his motocross career, Steve would finish in the top 10 in AMA points nine times, with a sixth, fourth, fifth, fourth and third in the AMA Nationals, and seventh, fourth and seventh in the 250 Supercross series. Steve won a 125 National (1976), Supercross (1979) and 250 National (1980).
Steve at 19 years old. 
After winning the ABC-TV Superbikers race twice, back to back, in '80 and '81, Wise received an offer from Honda to switch from motocross to dirt track and road racing. Even better, Honda paid him $295,000 to become a road racer—more than he was making as a Team Honda motocross rider.
Wise made an amazingly easy transition to both dirt track and road racing. He finished second at the Houston Astrodome TT by putting two head gaskets in a CR480 motocross bike and then won an AMA Superbike race on a Honda 900 road racer. Steve was reveling in his newfound road racing fame, but it all came to an immediate end following two big road race crashes—the first at Road America and the second at Laguna Seca, where he crashed at 130 mph. It was a big-time get-off. How big? Steve Wise retired from racing when he got out of the hospital. His interest in road racing disappeared in one instant.
Steve Wise returned to McAllen, Texas, and built a new life. He worked in real estate, taught motocross schools and became an ordained minister. Few in his congregation know that Steve Wise was once the most versatile motorcycle racer in AMA history.