FORGOTTEN MOTOCROSS TECH: FOLAN-POWERED MCM 948 V2 TWIN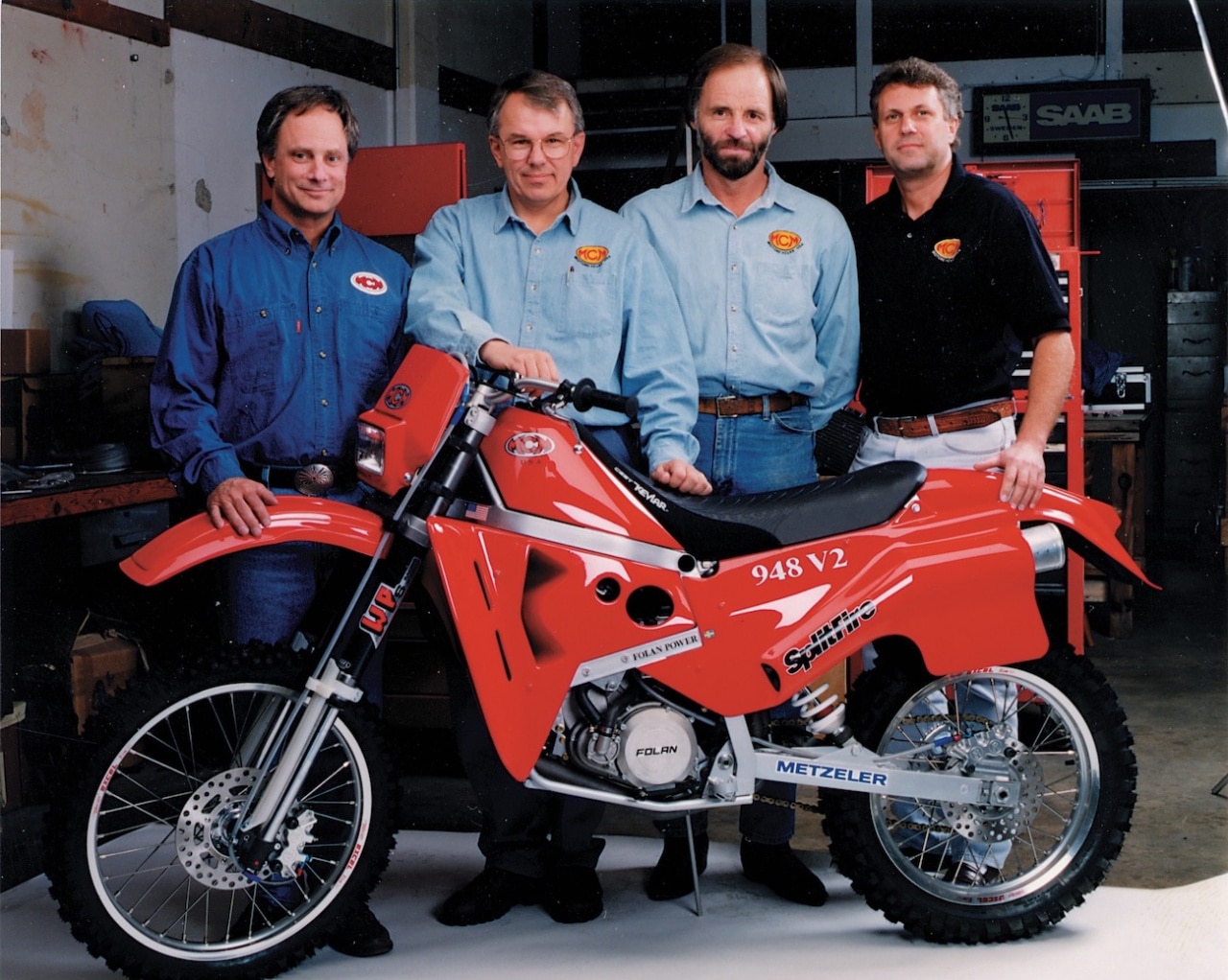 The MCM 948 V2 rally bike (above) was ahead of its time. Today, big-bore, twin-cylinder, rally bikes are a hot commodity—not so 20 years ago. (Left to right) Bill Thomas, Bill Kniegge, Ove Hasselberg and Bjorn Elvin were veterans of the motorcycle industry.
Motocross history is filled with examples of creative ideas that were heralded as groundbreaking, but, because of the rapid rate of change in development, sank into the swamp of forgotten technology. Although some are best left abandoned, others were truly innovative (if not ultimately successful). MXA loves to reveal motocross' tech trivia. Do you remember this idea? The Folan-powered MCM 948 V2Twin.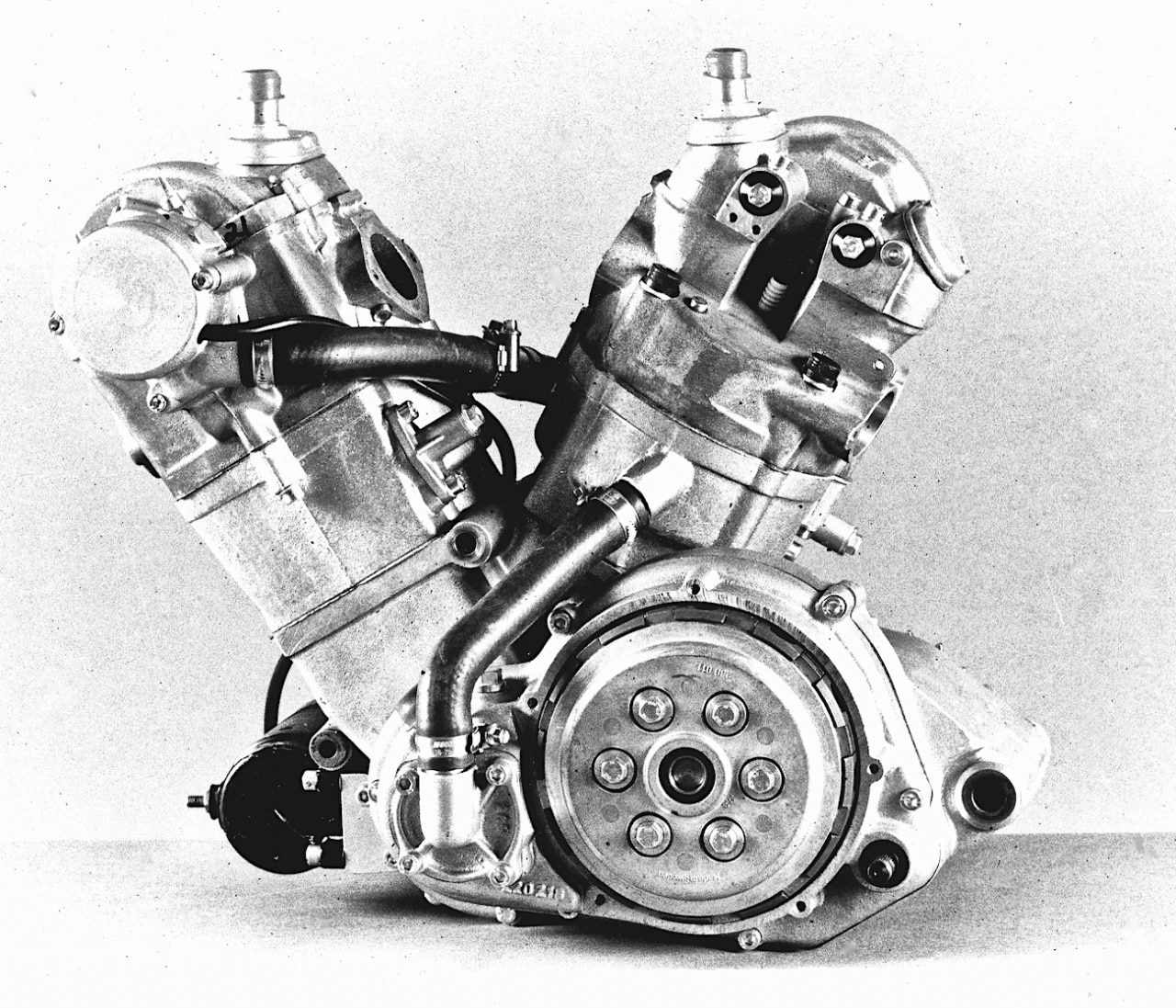 The 948cc Folan twin was based on their 450cc single-cylinder top-end. It was light, simple and creative.
Swedish engine manufacturer Folan was founded in 1982. The Folan name comes from the first letters of the names of Fredy Olsson and Lars Nilsson. Folan came on the motorcycle landscape just as four-strokes were beginning to be resurrected. The four-strokes of Husqvarna, Husaberg, Folan, Cannondale, MCM and Highland were all related, albeit by six degrees of separation. These engines shared designers, engineers or components with each other and can trace their genes back to the original reed-valve-lubricated Husqvarna four-stroke engine. When Husqvarna was bought by Cagiva and moved to Italy, the unemployed Swedish engineers spread out to work on other projects, resulting in many versions of the original engine design. Husaberg and Folan were spin-offs from Husky, while Cannondale, MCM and Highland were all Folan customers (although Cannondale dropped the lightweight Folan engine to have its own boat-anchor engine built in the USA). Unfortunately, none of the manufacturers that Folan aligned with are still in production.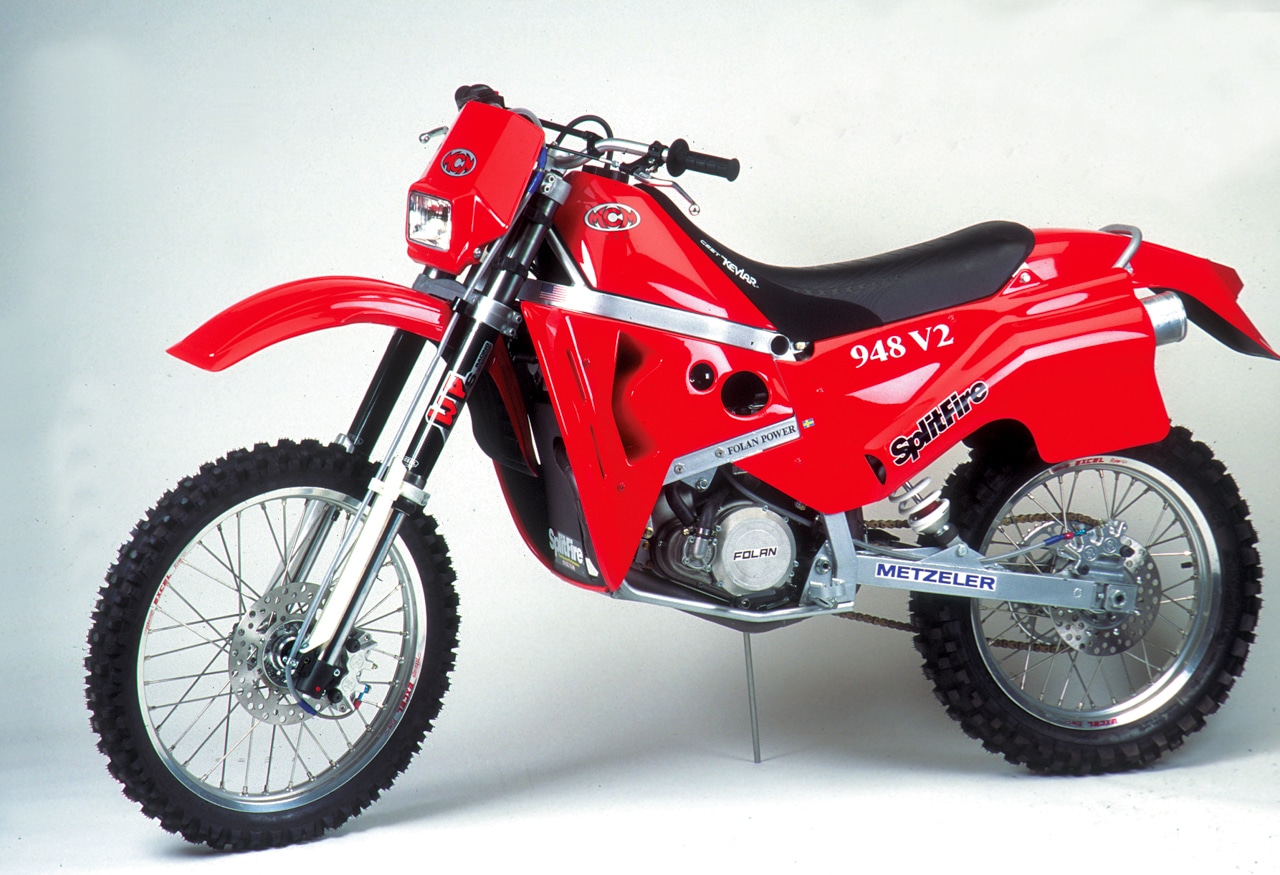 Perhaps the most interesting Folan powered bike was the American-made MCM 948 Rally bike. The brainchild of motorcycle industry stalwarts Bill Kniegge, Ove Hasselberg, Bill Thomas and Bjorn Elvin, the MCM used Folan's 100-horsepower, 948cc, V-twin engine. MCM's rally bike was to be the first model in a line that would also included a single-cylinder 450cc motocross bike. Unfortunately, the money ran out before the production line fired up.