FORGOTTEN MOTOCROSS TECH: REMO BERLESE'S INNOVATIVE JETT J1 BOOTS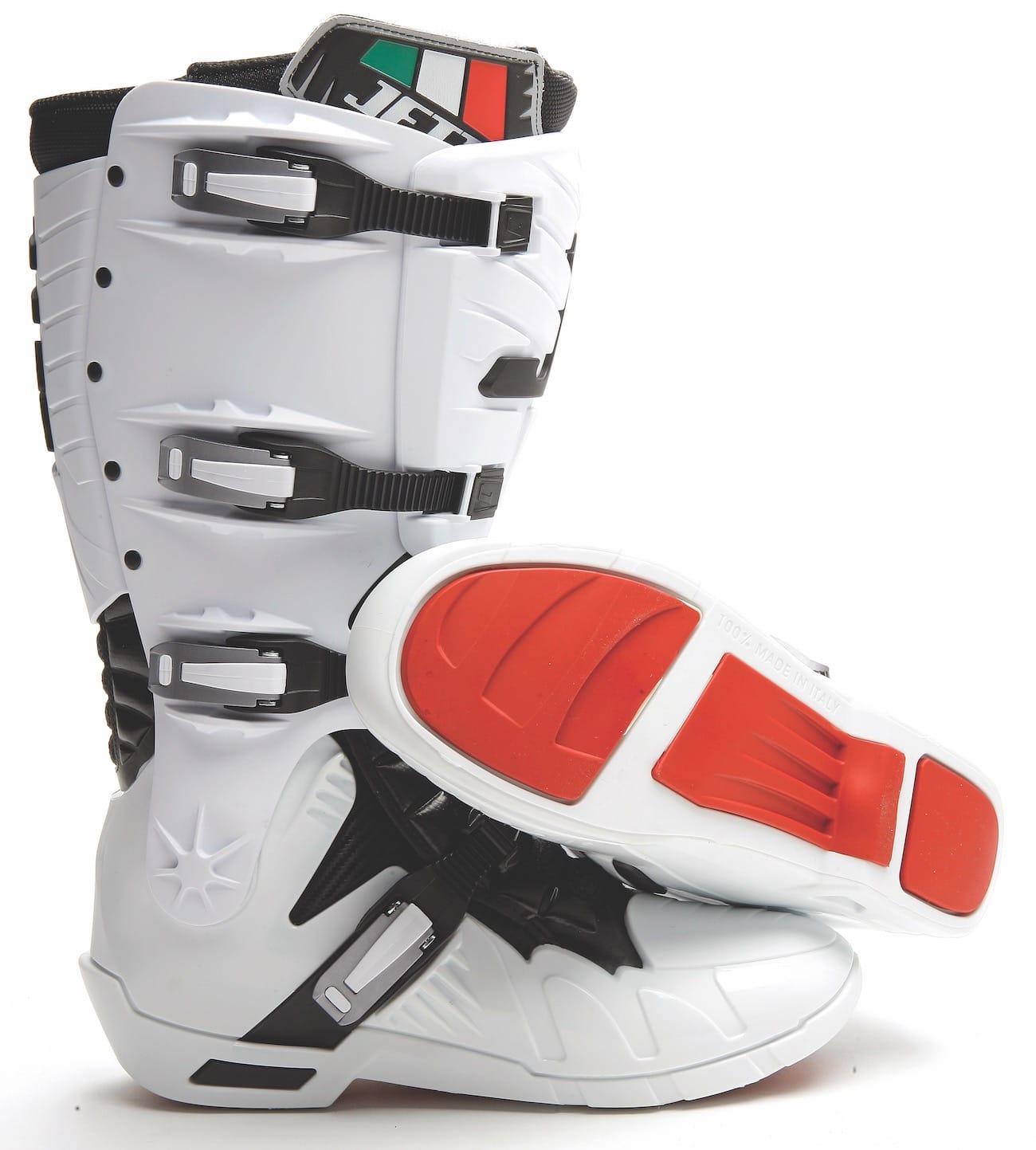 Motocross history is filled with examples of creative ideas that were heralded as groundbreaking, but, because of the rapid rate of change in development, sank into the swamp of forgotten technology. Although some are best left abandoned, others were truly innovative (if not ultimately successful). MXA loves to reveal motocross' tech trivia. Do you remember these ideas? Remo Berlese's innovative Jett J1 boots.
The Jett J1 plastic boot was introduced in 2009 and was considered to be the most creative new boot in two decades. The Jett J1 channeled the original Scott plastic boot and married it to the all-leather Alpinestars Super Victory boot in an effort to produce a modern plastic boot that weighed less, had fewer parts and was less bulky. It was essentially an all-plastic Super Victory boot. The Jett was the brainchild of Italian boot scion Remo Berlese, an experienced product developer who was the founder of AXO Sports, which made millions in the boot, gear, kidney belt, cycling and helmet business. After selling AXO, Remo devoted himself to developing the ultimate motocross boot. The end result was the Jett J1 boot.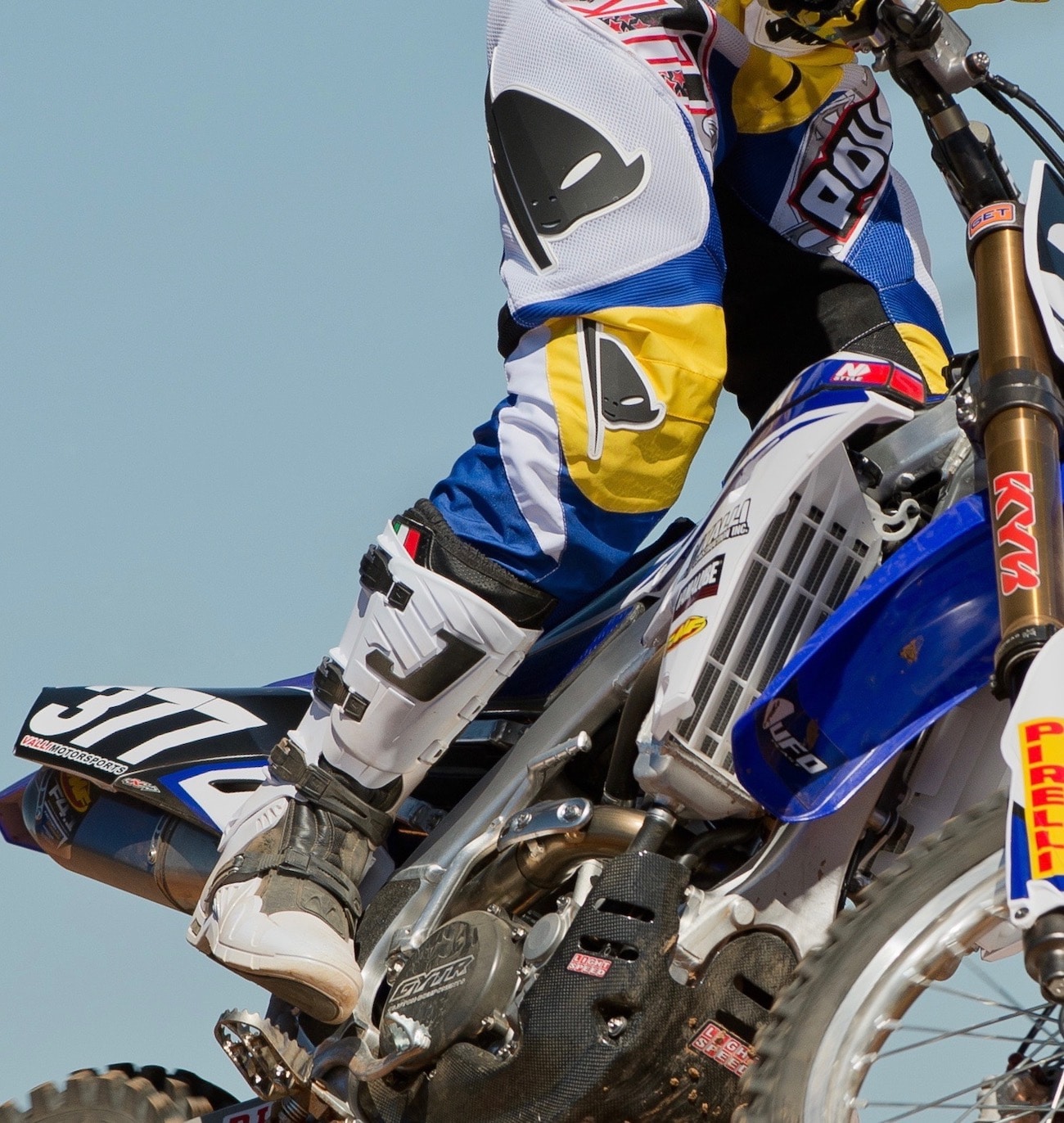 If you look at it closely, you can see that the Jett J1 bears a striking resemblance to the Alpinestars Super Victory leather boot (below).
The old school Alpinestars Super Victory leather boot is incredibly light, narrow around the ankle and low in the toe box. All traits that Remo wanted for his plastic boot.
Remo's market research convinced him that the Alpinestars Super Victory (Hi-Point Champion) leather boot was the best all-around shape for a motocross boot, with its tight ankle, slim toe box and simple design. He decided to combine the shape, size and dimensions of the Super Victory to make a high-tech, molded plastic boot. As introduced in 2009, the Jett J1 had a molded lower with a replaceable sole insert, hinged wraparound upper shell (available in three sizes), easy-to-use buckles, and was offered in both bootie and non-bootie models.
Christophe Pourcel wore Jett J1 boots.
Remo's first prototype boot was a thing of beauty. The boots weighed only 2 pounds each, but they were not durable enough for the real world of motocross racing. Over the course of five years, Remo went through six different iterations of the expensive injection molds to get the Jett boot where he wanted it. But, even though the Jett J1 had its loyal supporters, it could not crack the American market. In the end, Remo sold the molds and the concept to Pro Tork in Brazil, where the Jett boot is still manufactured. Christophe Pourcel raced in Jett boots up until his retirement in 2017.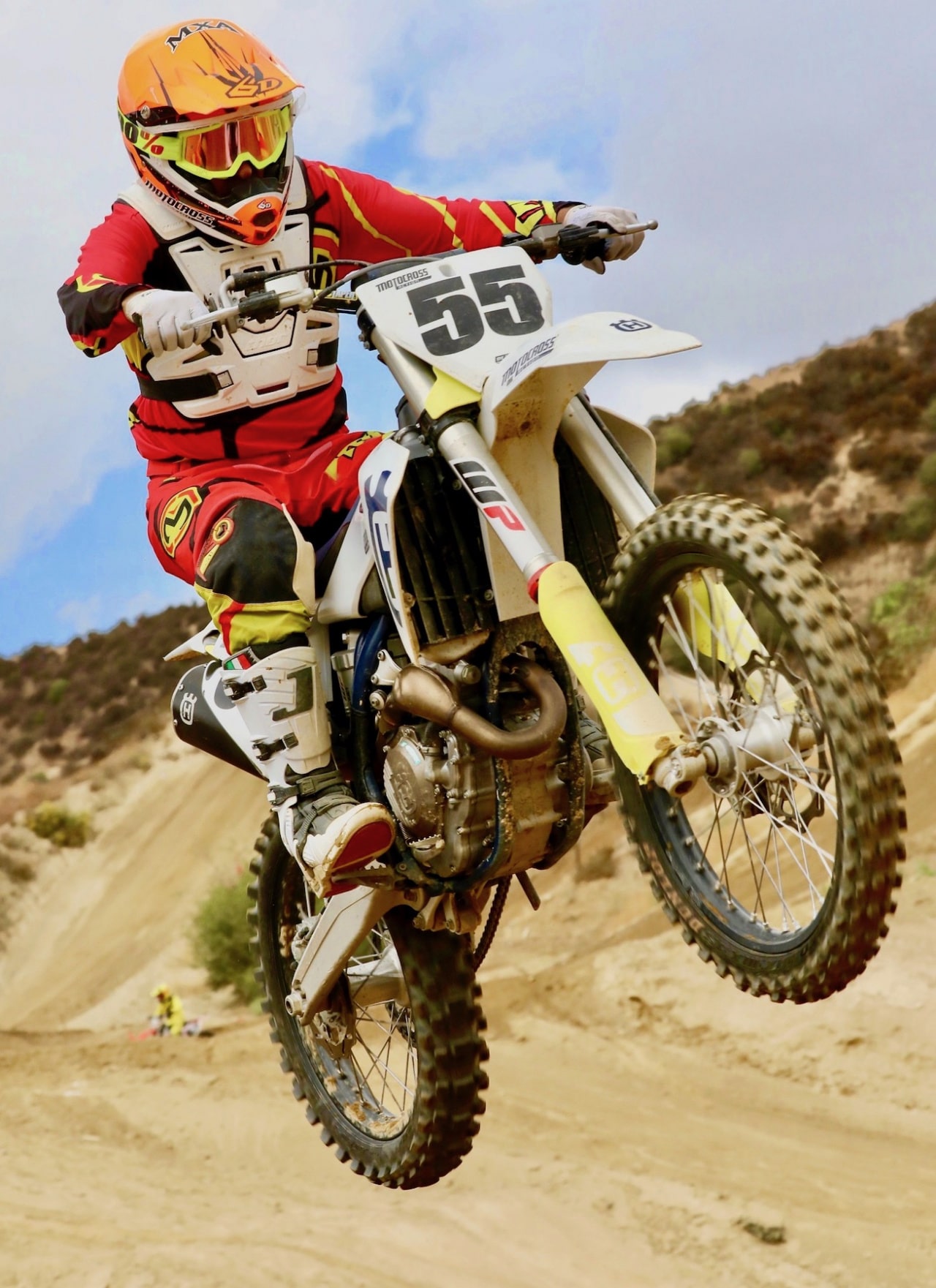 MXA has two test riders who wear Jett boots—even though they haven't been available in the USA since 2015. This is Australian racer Dan Alamangos at Glen Helen.
There are still small pockets of loyal Jett J1 boot wearers across the USA. Although they tried to get the boots shipped in from Brazil, they have been unsuccessful, so they buy used originals and if they find more than one set, they buy them all.