MXA'S FORGOTTEN MOTOCROSS TECH: THORK FORKS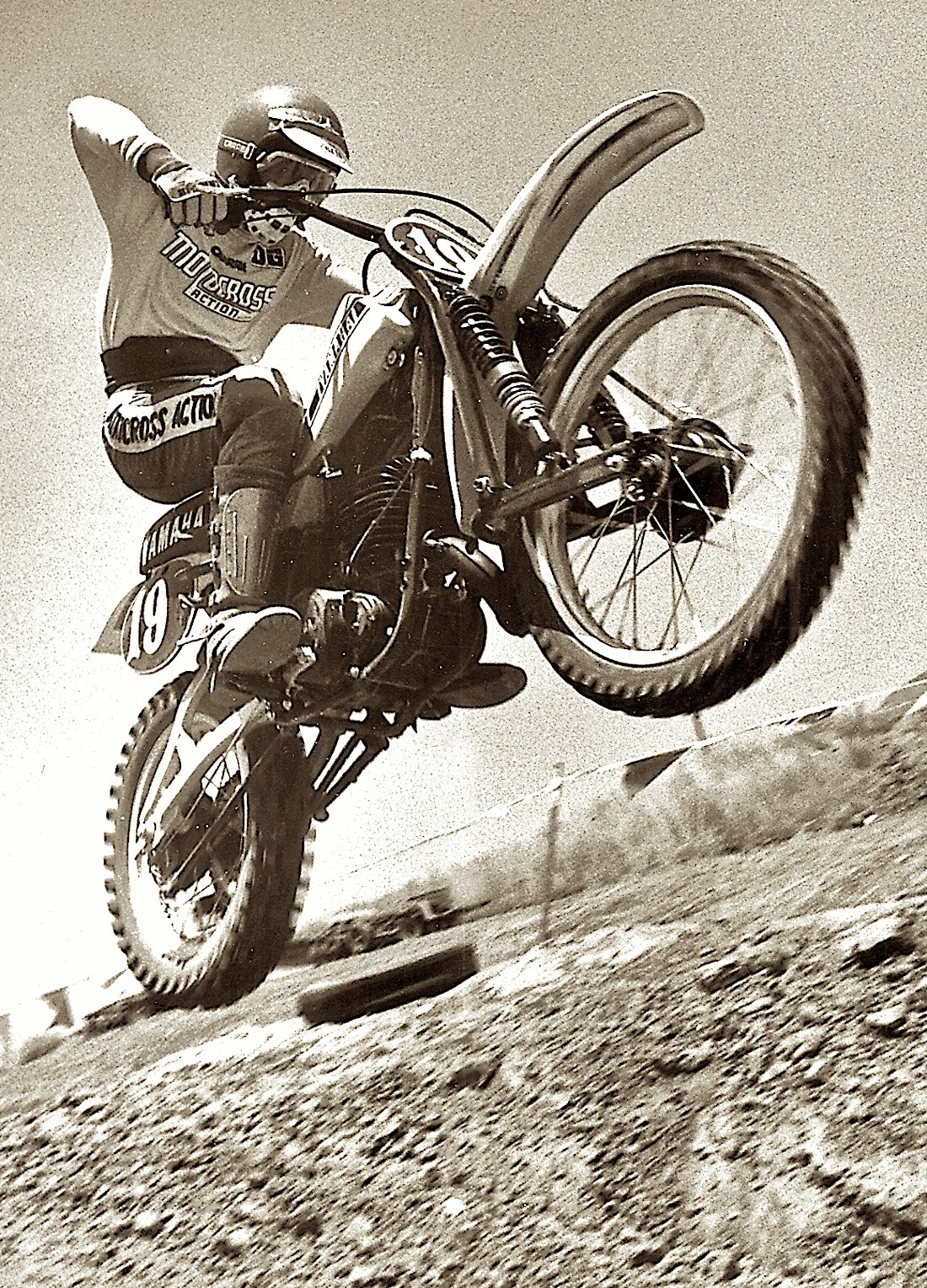 "Thorks" was short for Thor forks. Ignore how odd they look because they had attributes that telescopic forks lack.
Motocross history is filled with examples of creative ideas that were heralded as groundbreaking, but, because of the rapid rate of change in development, sank into the swamp of forgotten technology. Although some ideas are best left abandoned, others were truly innovative (if not ultimately successful). MXA loves to reveal motocross' tech trivia. Do you remember the rise and fall of air shocks?
Motocross fans from the early '70s remember Rich Thorwaldson as a great motorcycle rider. He came to motocross after a successful career as a desert racer and had immediate success as a Team Suzuki rider. Rich finished fourth (1972) and second (1973) in the 250 National Championships and fourth (1974) in the AMA 500 Nationals. He won the Pocono 250 National and was first American at the Livermore Trans-AMA in in 1973. After retiring from AMA Pro racing, Rich went into business manufacturing aluminum swingarms. Rich's swingarms, marketed under the name Thor, were very successful and were used on the bikes of many factory riders.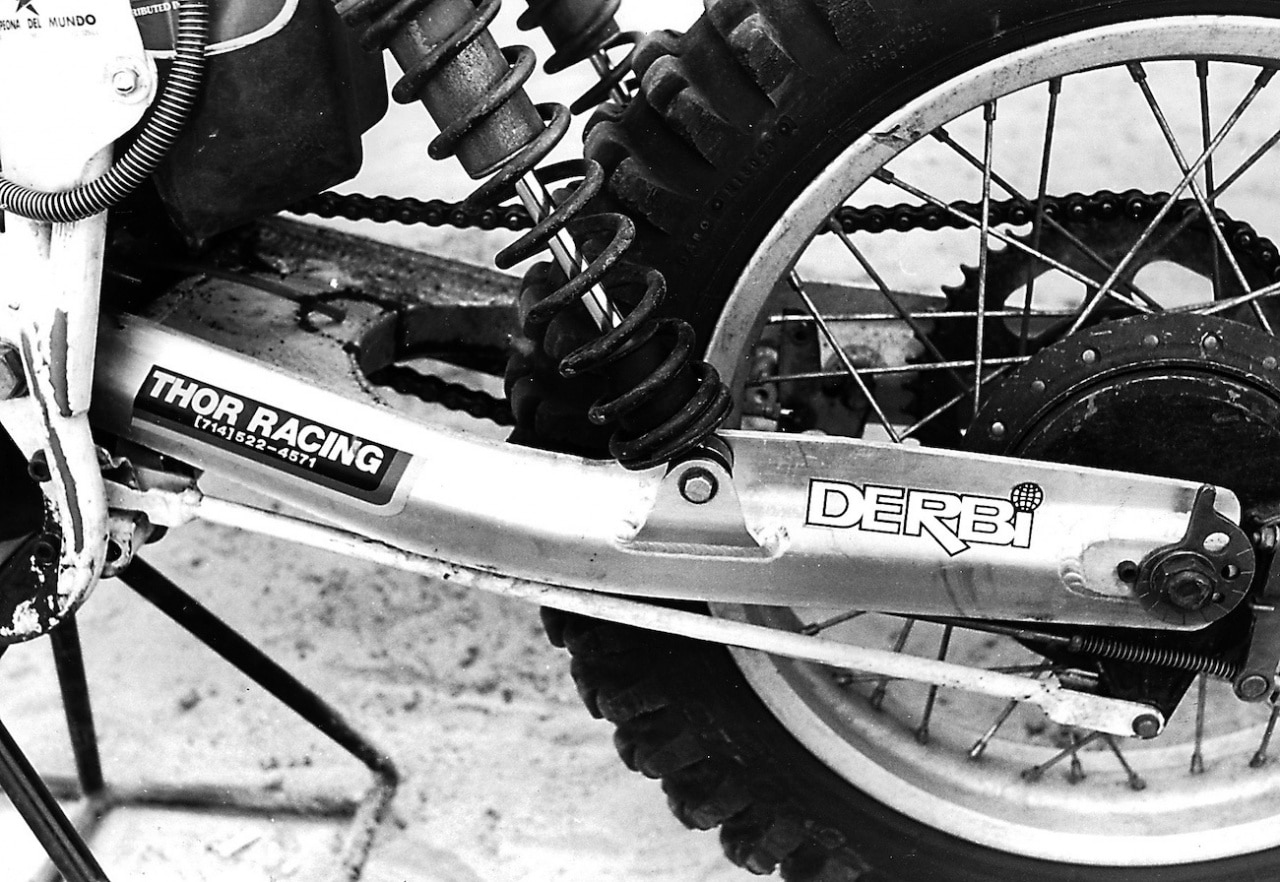 If you raced in the 1970s you probably had a Thor swingarm or wanted one.
In the late 1970s Rich, inspired by his memories of how great Greeve's leading link forks worked during his desert racing days, decided to build a set of leading link forks for motocross. The result? Thorks (Thor Forks). Thorks were modern replica's of the Earles fork used on Greeves motorcycles in the late '60s, but with ten inches of travel, full floating front brake and super-light weight. Suspension duties were handled by two S&W shocks.
Surprisingly, Thorks weighed two pounds less than the 38mm telescopic forks of the day. Every MXA test rider who raced with them, loved the feel of the Thorks. One of the big advantages of leading link forks is their ability to climb over bumps without deflecting backwards and sticking (as all telescopic forks do). Unfortunately, Thorks never caught on.
Thorks were a big part of a creative fork movement 30 years ago that produce Ribi Quadrilateral forks, AMP Research Parallelogram forks, Simons forks and Fox forks.
Rich moved from SoCal to Northern Nevada to open up a Honda dealership and continued to race in both motocross and road racing. He won the Over-50 World Vet Championship in 1998. He was fast at 25 and he was fast every year after that. His Nevada Honda dealership became a business success. Unfortunately, Rich died from injuries sustained in the road race crash in 2002.