GARRETT MARCHBANKS CRASH VIDEO & INJURY UPDATE: OUT FOR THE 2020 PRO MOTOCROSS SEASON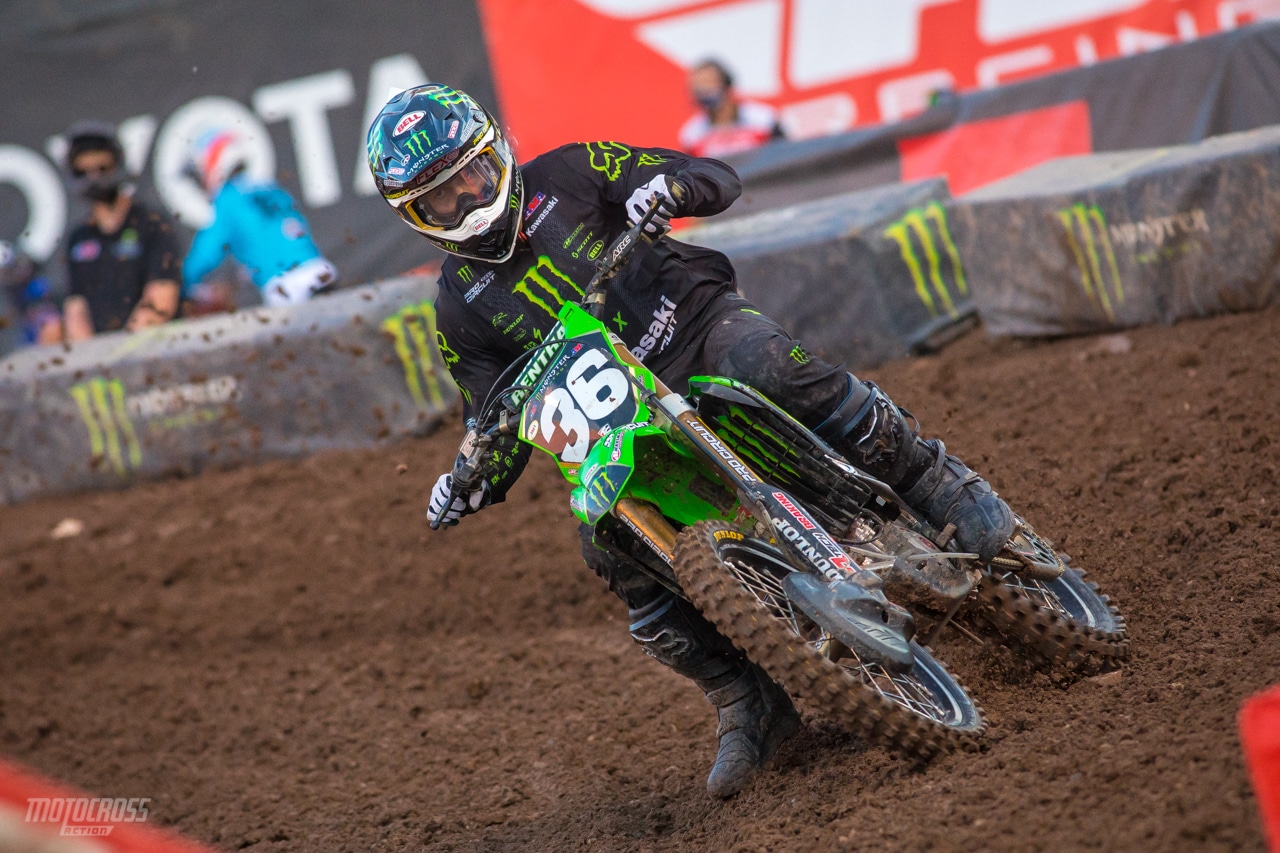 GARRETT MARCHBANKS INJURY UPDATE & CRASH VIDEO: OUT FOR THE 2020 AMA NATIONALS
We are sad to report that Garrett Marchbanks will miss the 2020 Pro Motocross season after his crash at Round 13 of Supercross in Salt Lake City resulted in a lacerated liver, lung bruising, torn MCL and PCL ligaments in his knee. Garrett had been making huge gains in his second year of Supercross. His first 250SX Main Event win came only his 14th Supercross race ever in Daytona, Florida. The race also happened to be the last regular Supercross event of the season with fans attending. After Daytona, Covid-19 caused the series to be postponed and Garrett had to wait three months to be able to race again. He came out firing in SLC with his third ever podium being a third place finish behind Championship front runners Shane McElrath and Chase Sexton. He also finished a solid fifth place in the Main at Round 12.
GARRETT MARCHBANKS UPDATE:
Garret Marchbanks posted via instagram: "I'm so gutted to announce that I will be sitting out the rest of the season due to a crash that took place during round 13. I ended up lacerating my liver, bruising my lungs, I also tore my MCL and PCL which will require surgery this Friday and will be about a 5 month healing process. I would like to take this time to thank all of my sponsors and a special heartfelt thanks to Mitch Payton and the entire Pro Circuit team for this opportunity and for all the endless support. I look forward to lining up at the gate again soon."
GARRETT MARCHBANKS CRASH VIDEO:
With Marchbanks missing the final two Rounds of the Supercross season and Jordon Smith also missing the final five rounds of the 250SX East division with injury, the Monster Energy Pro Circuit team was down to only their 250 West riders, Austin Forkner and Cameron McAdoo under the tent. Austin Forkner's race ended early with a hard wreck during the 250 East/West Shootout in SLC. He walked off the track with help, but didn't resume the race. We currently don't have any information on his health, but we are hoping for the best and will update our readers once we have information about his wellbeing. The Pro Circuit team was missing Jordon Smith due to a knee injury. He underwent surgery after the Daytona Supercross and Jordon announced on March 14th that his surgery would end his 2020 racing season.
Garrett's bike after the crash.