GASGAS ANNOUNCES FACTORY AMA SUPERCROSS & MOTOCROSS TEAM FOR 2021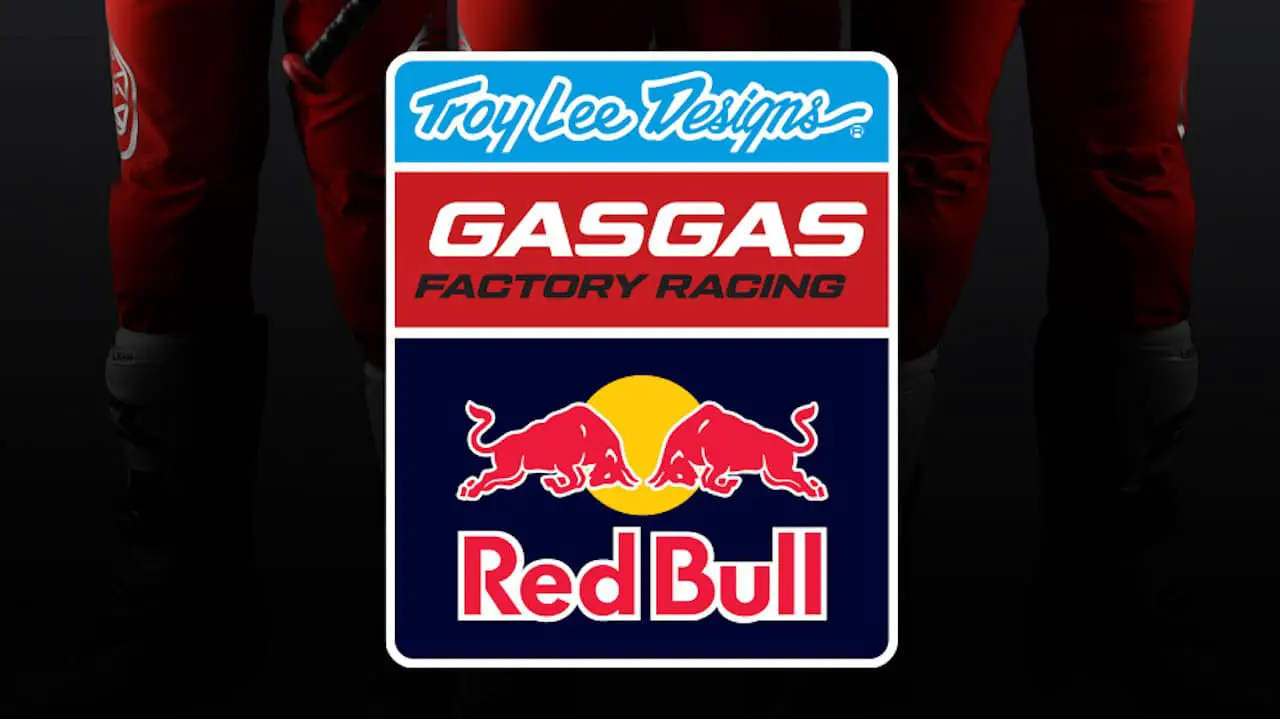 GASGAS ANNOUNCES FACTORY AMA SUPERCROSS & MOTOCROSS TEAM FOR 2021
Ever since KTM bought the GasGas motorcycle brand late in summer 2019 many questions arose. People wondered when they would be seeing a factory GasGas in AMA Supercross? Who would be riding for the team? Would the GasGas be exactly like KTM or Husqvarna or would it be something different? Now we have the answers. The former Troy Lee Designs Red Bull KTM team has officially transitioned into the Troy Lee Designs Red Bull GasGas Factory team and they've hired Justin Barcia, Michael Mosiman and Pierce Brown to fly the GasGas flag in 2021. Read below for the full press release. To see video footage of the new GasGas riders, click here to watch Justin Barcia ride his GasGas MC450F or click here to watch Michael Mosiman on his MC250F.
Press Release: Troy Lee Designs is proud to announce the Troy Lee Designs Red Bull GASGAS Factory Racing Team for 2021 and beyond to contest the AMA Supercross and Pro Motocross Championships in both the 250 and 450 divisions. This season, TLD welcomes Justin "BAM BAM" Barcia to the 450 effort. We couldn't be more thrilled to have Barcia and his spirited passion for racing hard leading the team. Longtime TLD athlete and rookie standout Pierce Brown will contest the 250 class along with up and comer Michael Mosiman who is eager to shine in his much anticipated TLD debut. We are ecstatic to go racing with this group of world class athletes on what has become one of the most hyped new teams in some time.
Justin Barcia, Michael Mosiman and Pierce Brown in their new GasGas red colors. 
The announcement of TLD leading the GASGAS Factory Racing effort has been a major highlight since word broke that GASGAS will distribute off road bikes in America. KTM groups CEO John Hinz stated, "This is the perfect match for both brands as TLD & GASGAS stand for having fun!" In full excitement, Troy stated, "This is a dream come true. Having a factory 450 race effort is something I have always dreamed about; I can't believe we pulled this off."
The GASGAS slogan 'GET ON THE GAS!' couldn't be any more aligned with TROY LEE DESIGNS. New look, new feel, and new riders; we are thrilled for this new racing adventure in 2021! We will be the first factory GASGAS team in the US, and we are excited to lead the way with a year full of firsts. First gate drops, podiums, and championship contention. We look forward to keeping everyone updated with exciting news on rider lineups, race schedules, and new merch! Follow Troy Lee Designs on social media to stay in the know – @tld_raceteam, @tld_moto. We are ready to GET ON THE GAS in '21…are you?
Michael Mosiman's GasGas MC250. Click here to watch the latest MXA video and hear from Michael about his switch from Rockstar Husky to GasGas. 
About Troy Lee Designs:
For over 30 years, Troy Lee Designs has customized helmets "for the world's fastest racers." TLD's relentless commitment to creating products that exceed the cutting edge of style, design and quality, has earned it the reputation as an innovator in many different fields of racing. Troy Lee Designs has since expanded into a full force operation, offering a complete line of helmets, apparel and premium protection for off-road motorcycling and bicycling, sportswear and accessories, and operating the TLD Supercross and Motocross Teams. Based in Corona, California, Troy Lee Designs has a global network of distributors.