GEE WHIZ! WHO WOULD HAVE THUNK? THE 2020 WORLD CHAMPIONSHIP MOVES TO ITALY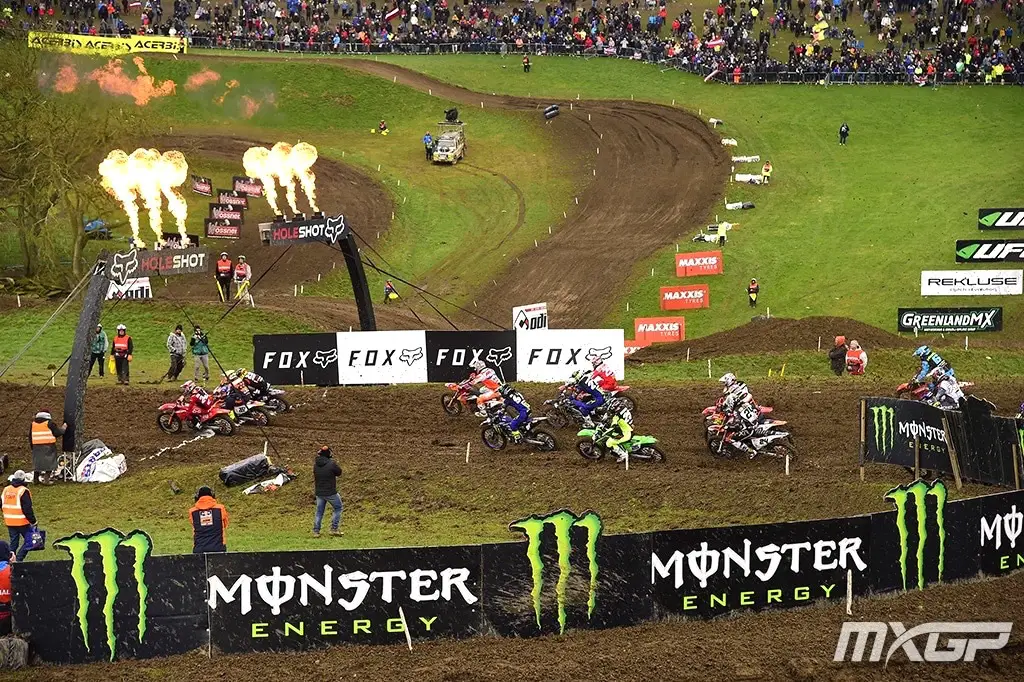 The 2020 Grand Prix series start at England's Matterley Basin circuit back in March.
Not only have the powers that be in the World Motocross Championships, canceled the September 6th Grand Prix of Turkey in Afyonkarahisar, but they also canceled two GPs that didn't really have firm dates on the 2020 schedule. They are the Grand Prix of Portugal and the Grand Prix of Russia. We don't think there was a single team on the GP circuit who ever believed that Turkey would host their GP, but the rest of the World Motocross Championship was also reshuffled to include a lot less of the world and a lot more of Italy.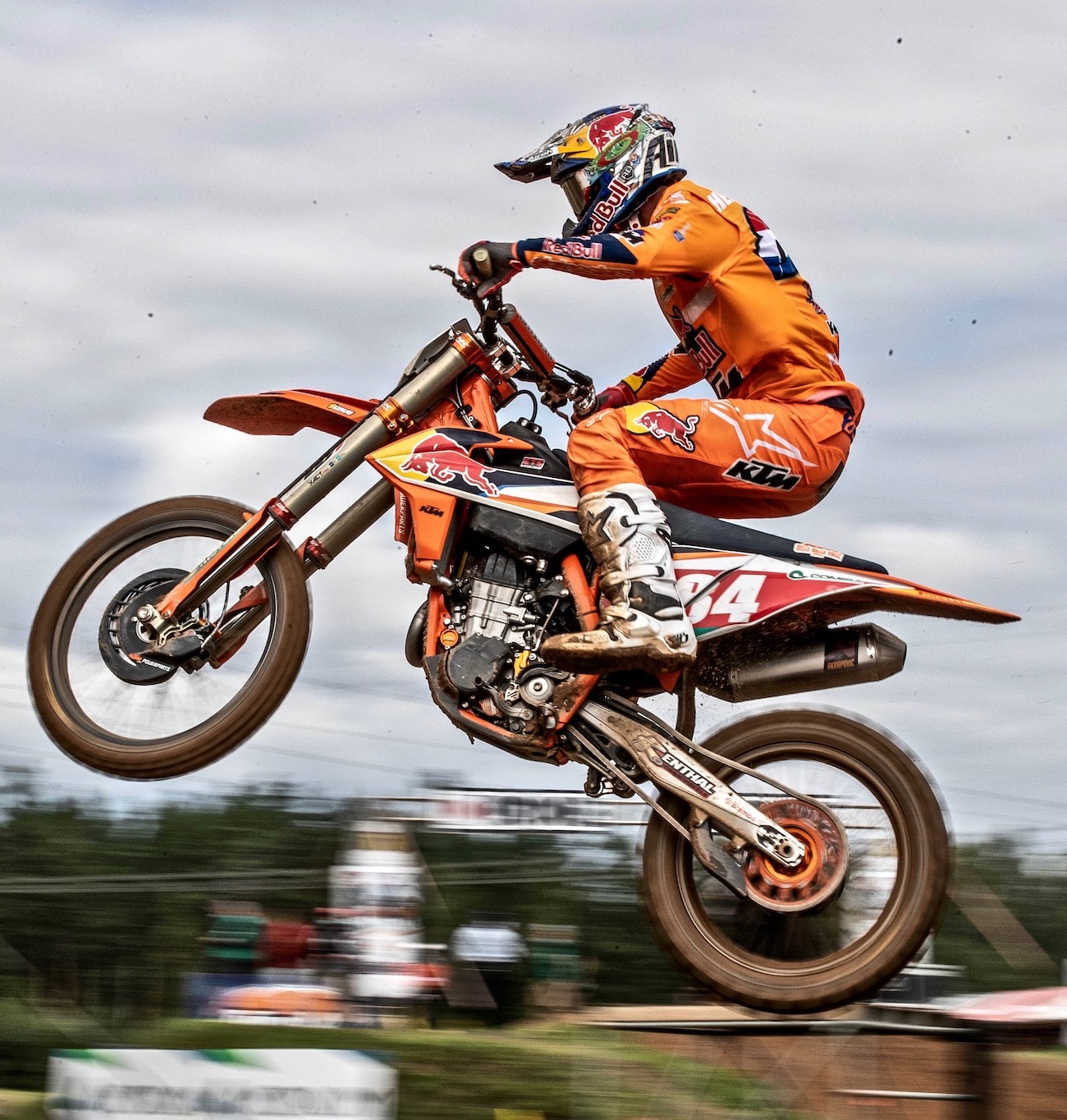 Only five GPs have been held so far, and Jeffrey Herlings won three of them (Matterley, Valkenswaard and Latvia #3).
The new Grand Prix schedule includes triple-headers in Faenza, Italy on September 6, 9 and 13, followed by a triple-header in Mantova, Italy (on September 27, September 30 and October 4), a triple header in Lommel, Belgium, on October 18, 21 and 25 and finally a triple-header in Trentino, Italy on November 1, 4 and 8.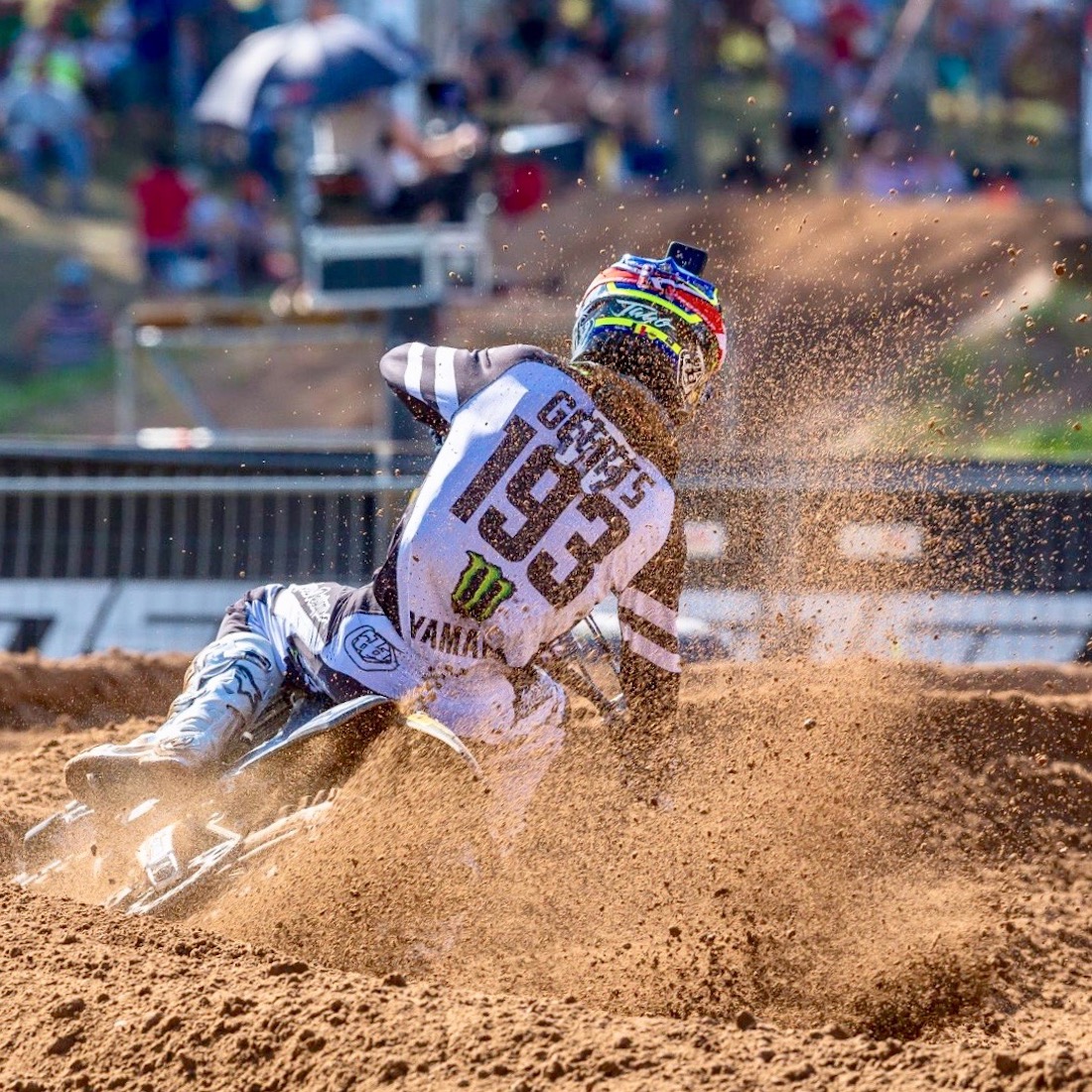 Jago Geerts (193) has won three 250 GPs to Tom Vialle's two wins, but Vialle has the points lead.
We'll do the math for you, the 2020 FIM World Motocross Championship will host 9 of its remaining 13 races in Italy—with another three in Belgium (making up 12 of the MXGP rounds in two countries). As it stands right now, the only stand-alone Grand Prix on the remaining 2020 schedule is Intu-Xanadu, Spain, on October 11. MXGP still hopes to go to Argentina at a yet-to-be-announced date, but we doubt that the teams are going to want to fly halfway around the globe in November to do the last race of the years as a single fly-away race far from their loyal European fans.
LAST WEEK'S 2020'S GRAND PRIX WORLD CHAMPIONSHIP SCHEDULE
Mar. 1…Matterley, Great Britain
Mar. 8…Valkenswaard, Holland
Aug. 9…Kegums, Latvia
Aug. 12…Kegums, Latvia
Aug. 16…Kegums, Latvia
Sept. 6.…Afyonkarahisar, Turkey
Sept. 16…Faenza, Italy
Sept. 20…Faenza, Italy
Sept. 30…Mantova, Italy
Oct. 4…Mantova, Italy
Oct. 11..Arroyomolinos, Spain
Oct. 18…Lommel, Belgium
Oct. 21…Lommel, Belgium
Oct. 25…Lommel, Belgium
Nov. 1…Trentino, Italy
TBA…Neuquen, Argentina
THIS WEEK'S 2020 GRAND PRIX WORLD CHAMPIONSHIP SCHEDULE
Mar. 1…Matterley, Great Britain (Held)
Mar. 8…Valkenswaard, Holland (Held)
Aug. 9…Kegums, Latvia (Held)
Aug. 12…Kegums, Latvia (Held)
Aug. 16…Kegums, Latvia (Held)
Sept. 6…Faenza, Italy
Sept. 9…Faenza, Italy (Wednesday)
Sept. 13…Faenza, Italy
Sept. 27…Mantova, Italy
Sept. 30…Mantova, Italy (Wednesday)
Oct. 4…Mantova, Italy
Oct. 11..Arroyomolinos, Spain
Oct. 18…Lommel, Belgium
Oct. 21…Lommel, Belgium (Wednesday)
Oct. 25…Lommel, Belgium
Nov. 1…Trentino, Italy
Nov. 4…Trentino, Italy
Nov. 8…Trentino, Italy
TBA…Neuquen, Argentina