GLEN HELEN PRO DAY: WEBB, BARCIA, STAR RACING, PRO CIRCUIT & MORE PREP FOR OUTDOORS
GLEN HELEN PRO DAY: COOPER WEBB, JUSTIN BARCIA, STAR RACING YAMAHA, PRO CIRCUIT KAWASAKI & MORE PREP FOR 2021 OUTDOOR NATIONALS
MXA showed up to Glen Helen for a little testing on Thursday, and so did almost every factory team in SoCal. The Supercross stars have been granted a two weekend (three week) break before racing again at the 2021 Atlanta Motor Speedway Supercross triple header. This break gives the 450 and 250 riders valuable time to test outdoors settings on before the upcoming Pro Motocross season  which starts up on May 29th. One of the biggest advantages to racing in the East Coast 250s, is having a considerably larger time to train and prep for the outdoors season. The majority of teams usually put their best riders on the first coast (typically West, but this year East) because they're ready to race in January and then they'll also have more time to get their bikes ready for the Motocross season. Since the 250 East series began their long break after Orlando #1, their riders have been focused on Outdoors while the 250 West riders have still been in Supercross-mode. Now, with two weekends off, 250 West riders like Justin Cooper, Nate Thrasher, and Jarrett Frye and all of the 450 guys now have the ability to squeeze in some mid-season testing at Glen Helen. Scroll down below to view a gallery of some heavy hitters like Cooper Webb, Justin Barcia, Malcolm Stewart, Christian Craig, Austin Forkner and more testing on the rough Glen Helen track.
Photos by Trevor Nelson and Jon Ortner
Malcolm Stewart racing outdoors? That would be cool to see! Malcolm has been known to only race Supercross for the last few years, and his Star Racing Yamaha contract is only for Supercross. It surprised us to see him riding Outdoors at Glen Helen, but maybe this was a test day to see if he can race outdoors or not this year.  Photo: Trevor Nelson
Justin Barcia was out at the Glen on his birthday. Happy Birthday Justin!  Photo: Jon Ortner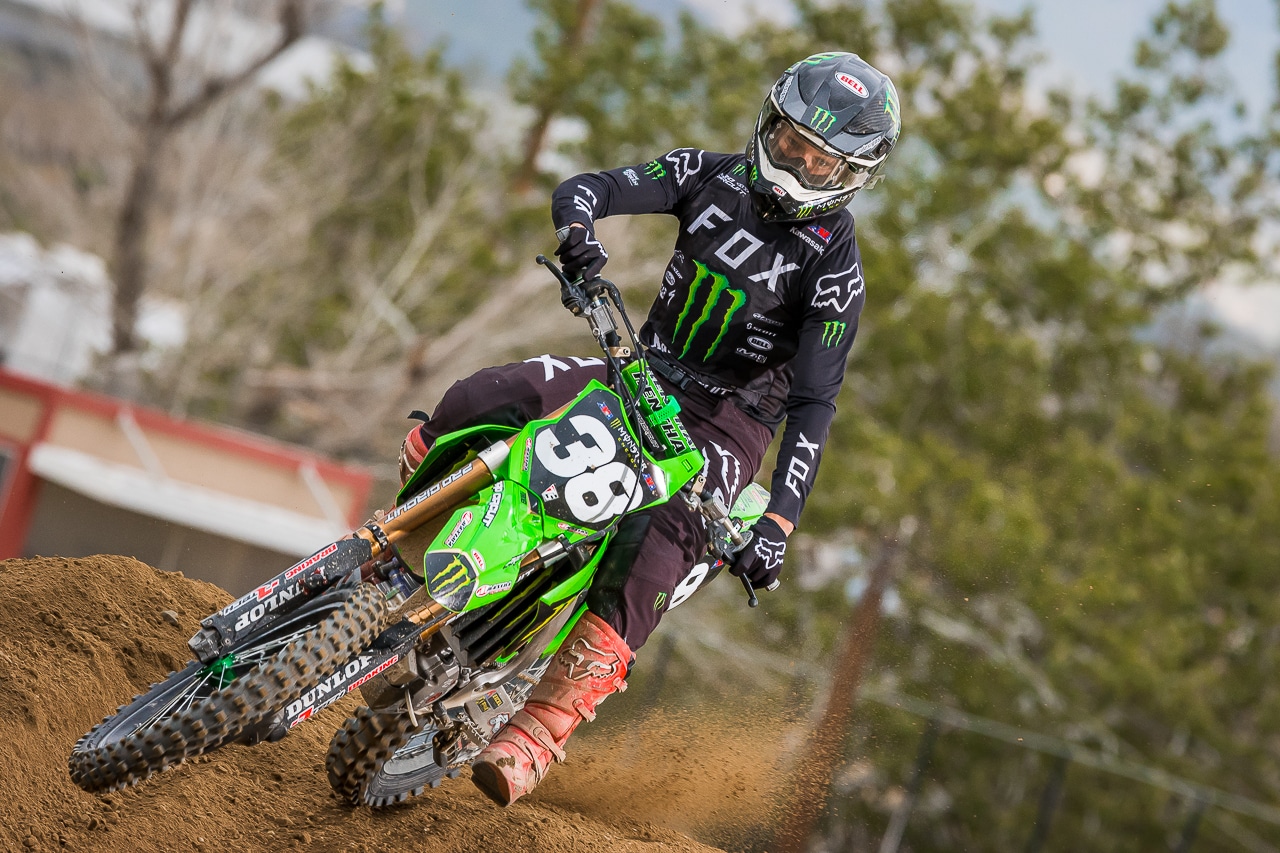 Austin Forkner has since recovered from his nasty collarbone injury that he had sustained at the beginning of the 2021 Supercross season. Austin has done some Supercross riding, but in the meantime, he's testing for Outdoors.  Photo: Trevor Nelson
Jody Weisel and Roger Decoster catching up on the old days. Photo: Jon Ortner
It may have been very dark and gloomy at Glen Helen, but thankfully for us, we had one, really big flashlight. Photo: Trevor Nelson
Similar to Austin Forkner, Max Vohland has recovered from the hip injury that he had sustained during the Supercross season and has begun outdoor testing. Photo: Jon Ortner
This past 2021 season has been very exciting to watch Aaron Plessinger give the top of the 450 class a run for their money. We're hoping to see more riders other than the top three in points really compete for the title in the Pro Motocross Championship. Photo: Trevor Nelson
Carson Mumford and Coty Schock got some seat time at Glen Helen. While Coty rode on a 450, Carson stayed on a 250. Photo :Trevor Nelson
Colt Nichols utilizing the time off that the 250 East series has from racing to hone in his outdoors skills.
Jarrett Frye was coming off an injury in the later half of 2020 but has been riding Supercross in 2021 in the West Coast division. Photo: Jon Ortner
Levi Kitchen is one of Star Yamaha's newest recruits and he's remarkably fast, holding off teammates Aaron Plessinger and Malcolm Stewart for some laps.  Photo: Trevor Nelson
Christian Craig may have more time on the 450 in racing but is typically referenced for his 250 career. However, Christian has spent the majority of his testing weeks on a YZ450F and we wonder if the 29 will race in the premier class heading into the 2021 outdoors season.  Photo: Trevor Nelson

It is still remarkable just how big the Star Yamaha roster is. The only two riders we didn't see of their militia was Dylan Ferrandis and Jeremy Martin. Ferrandis typically trains by himself with David Vuillemin and Jeremy Martin also trains separately from the crew. Photo: Jon Ortner

Jo Shimoda is very fun to watch. Here's him successfully getting over this hump. Photo: Trevor Nelson
And here's one time when he wasn't very successful. :Trevor Nelson
Justin Barcia getting over the hip jump. Photo: Jon Ortner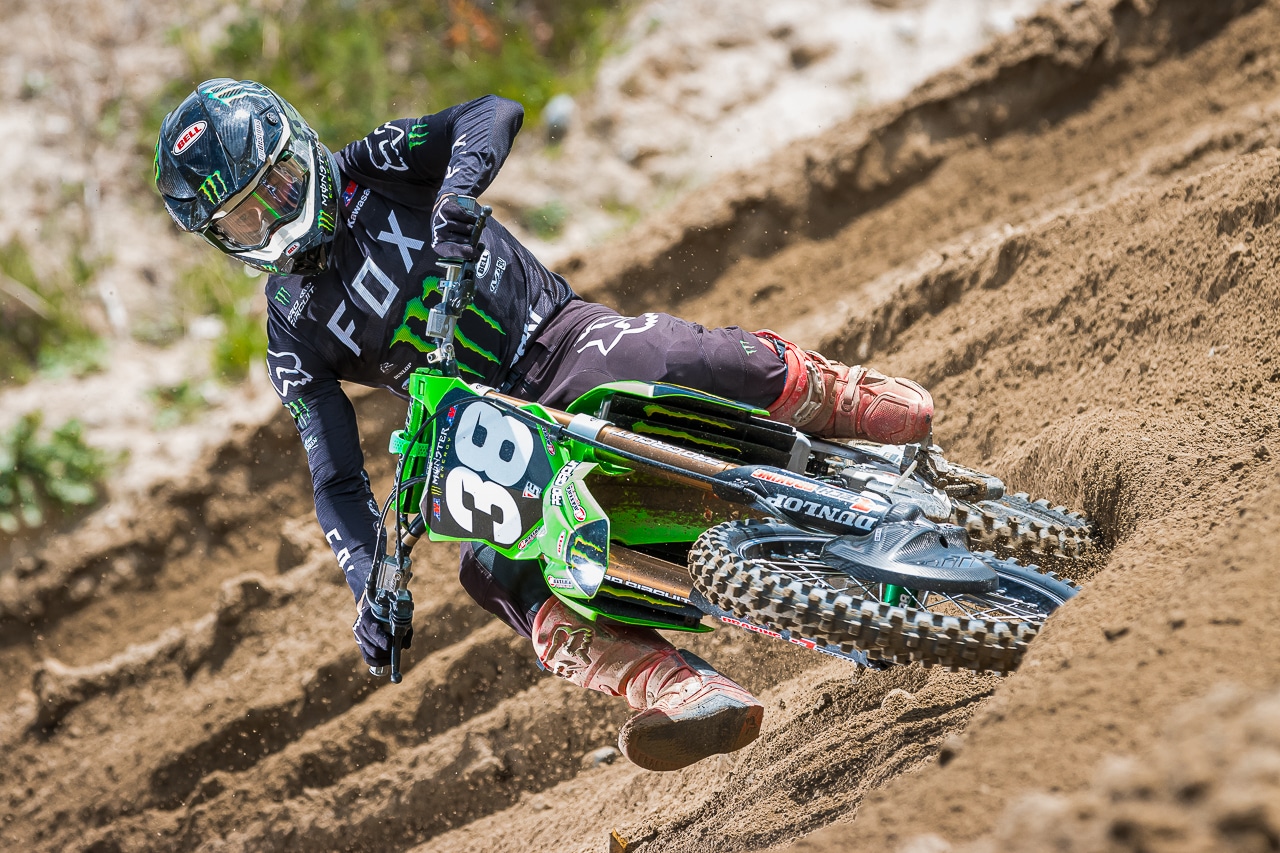 Austin Forkner told MXA that he'll be racing the last two 250 East races at Salt Lake City.  Photo: Trevor Nelson
Trevor Stewart may be known for his off-road racing nowadays, but don't let that fool you to think he's any bit slow on the track. We noticed Trevor holding off Cooper Webb until finally pulling off. Then again Cooper hasn't had any seat time on an outdoors track in months, but still, Trevor is very impressive.  Photo Jon Ortner
One of our favorite amateurs, Hunter Yoder, was in search of a ride after the closure of Factory Connection Honda. Phoenix Racing offered Hunter a spot for the 2021 season. Hunter raced the Freestone Amateur National last week, but his results suffered when his bike had issues in multiple races and eventually blew up causing him to DNF another moto.  Photo Trevor Nelson
While the pros were out on the Main track racing for first place in practice, test rider Josh Fout was tearing apart the GasGas MC450, testing triple clamps.  Photo: Jon Ortner
Justin Cooper has regained control of the points lead in the 250 West Coast class this past Saturday, however, he can now be found at the local Southern California tracks testing for the upcoming season. – Photo: Trevor Nelson
Malcolm Stewart kicking up 10 foot high dirt. Photo: Jon Ortner
Did Trevor fall? – Photo Jon Ortner
Coty Schock riding on a 450. We're unsure if he will race in the premier class in the Motocross season but for now, it is pretty fun to watch Coty effortlessly toss around one of the heavier 450s. -Photo: Trevor Nelson
When it's outdoors season, it's handguard season. Or if you're some like Max Vohland, then it's handguard season year round. Jarrett Frye understands how important it is to protect your hands. Photo: Trevor Nelson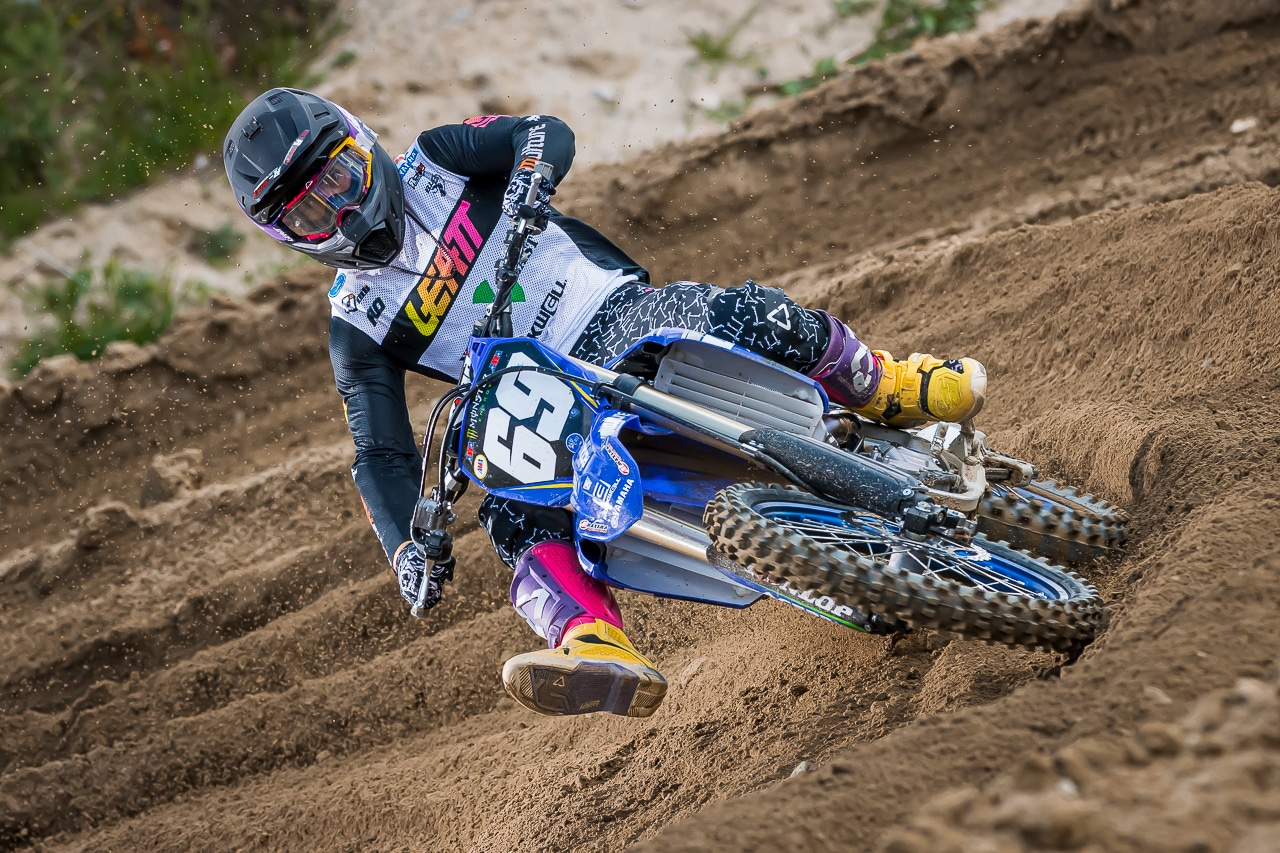 Even the Wageman bros were spotted getting some outdoors riding in.  Photo: Trevor Nelson
Glen Helen recently tripled the size of some of the humps on the track. They may slow the riders down, but they do make for some pretty cool photos. Photo: Trevor Nelson
Hopefully next week we will see Cooper Webb getting some more outdoor seat time in. It's always fun to see the top riders at your local track.  Photo: Jon Ortner
Jo Shimoda definitely surprised by just how well he rode in the first half of the 2021 Supercross season.  Photo: Trevor Nelson
Max may still be 17, but he rides like an experienced racer.  Photo: Trevor Nelson
The red, white, and blue gear with the matching GasGas is pretty sweet.  Photo :Jon Ortner

Do you guys think Justin Cooper is focused?  Photo: Trevor Nelson
The conditions on a cloudy Glen Helen Thursday provided chocolate dirt for the pros to ride on. Photo: Trevor Nelson
Levi Kitchen was especially fast over this hump. Photo: Trevor Nelson
Aaron sliding around the Glen Helen terrain. Photo :Jon Ortner
Test rider Josh Fout spinning some laps.  Photo: Jon Ortner
Thanks for scrolling! Photo:
Trevor Nelson