GLEN HELEN RAW PRO PRACTICE VIDEO | THE COUNTDOWN TO OUTDOORS BEGINS
GLEN HELEN RAW PRO MOTOCROSS PRACTICE VIDEO | THE COUNTDOWN TO OUTDOORS BEGINS
It's that time of the year when Supercross comes to an end and we make our way to Glen Helen the Thursday after to capture some of the fastest riders on the planet testing and preparing their bikes for the outdoors season. The track was gnarly, the weather was hot, and most importantly, they were some really fast dudes on dirtbikes. We saw the premier Kawasaki riders  Eli Tomac and Adam Cianciarulo preparing while the entire Star Yamaha crew excluding Mookie and Jeremy Martin were getting ready for the outdoors as well. Even Kawasaki's amateur effort made an appearance with guys like Jett Reynolds, Ryder DiFrancesco, and Gavin Towers. The Pros only have 22 days before the gate drops and we can't wait. So give it a look, it's literally 13 minutes of raw, visceral, in-your-face, moto action. Heck, we're called Motocross Action, and this has a lot of action in it.
Everything by Trevor Nelson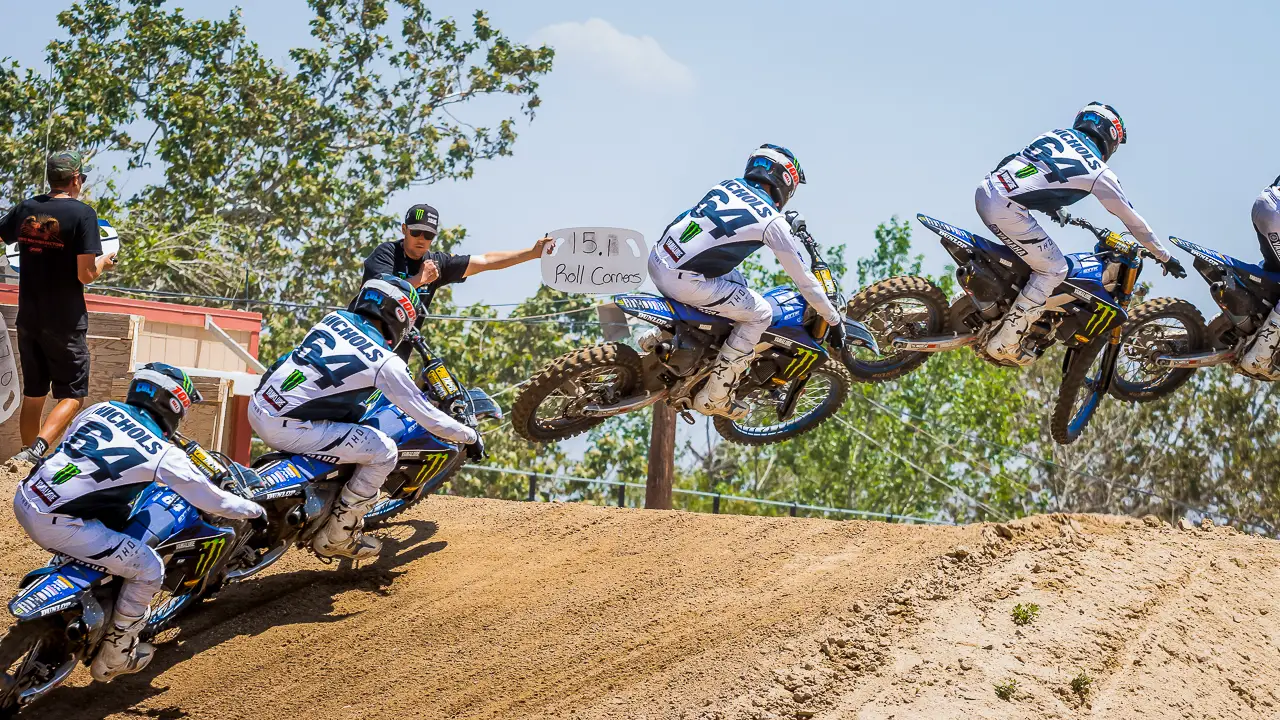 Colt Nichols and his mechanic Matt Winters working. 
Is Ryder 16 now and throwing these big whips? Good grief. 
Eli Tomac looked fast but only did very short motos, most likely testing something that needed to be tweaked every other lap.
Adam Cianciarulo getting twisty over the hip jump. 
Gavin Towers is one of the amateurs that need to be on your radar, dude has got some serious speed. 
Yep, Jett Reynolds stood through the entire corner fully on the gas. 
You think we can fit more mechanics on the box?
When you have an army of riders, guess you need a militia of mechanics. Well minus Randy, he's just training. 
Thanks for scrolling! Did you watch the video? It's pretty neat, at one point Adam nearly runs some dude off the track. Didn't see that part? Maybe you should watch the video. Thanks!