GODSPEED! BILL NILSSON (1932-2013)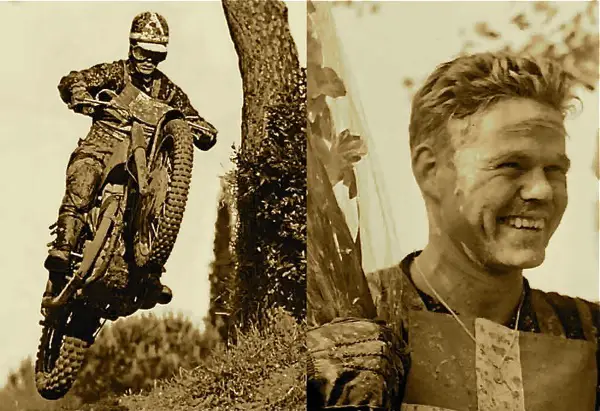 By Lars Larsson
"This is a sad day for all motorcycle lovers in general and for motocross lovers in particular. On Sunday, August 25, 2013, an icon left us. The very first first official World Motocross Champion Bill Nilsson went to what some of us refer to as 'a better place!' Rest in peace Bill.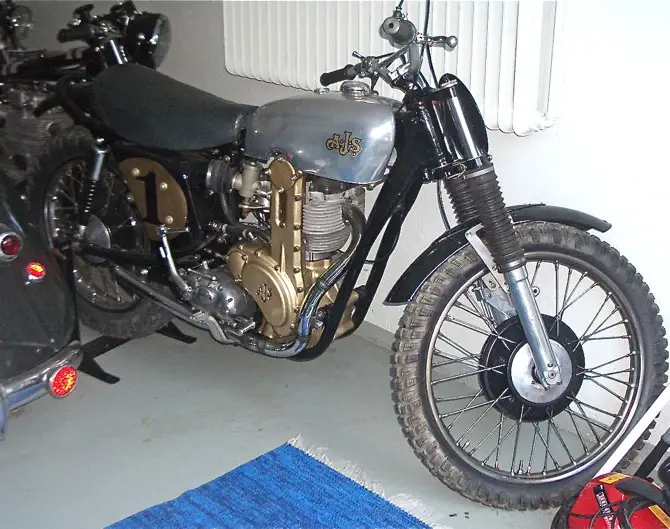 Bill Nilsson's 1957 AJS 7R.
"In the winter of 1956, after being fired by BSA, Bill bought a AJS 7R road racing machine to turn into a motocross bike. Bill used lot of the AJS parts and rebuilt the engine from 350cc to 490cc. Bill did all of the work himself and then used the homemade bike to win the 1957 FIM 500 World Championship."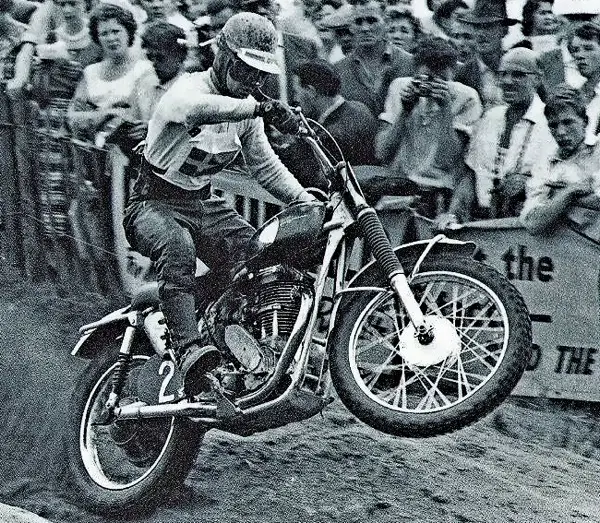 Bill Nilsson winning the 1960 500 World Championship on a Husqvarna four-stroke.
Nilsson was part of the Golden Era of four-stroke motocross when Nilsson, Sten Lundin, Rolf Tibblin, Jeff Smith, Les Archer and Rene Baeten raced special one-off machines to motocross glory. It was during this era that motocross became popular with the masses and every modern racer owes a debt of gratitude to the men who raced the first-ever Works bikes.

A few years ago Jeff Smith (left), Bill Nilsson (center) and Sten Lundin had a reunion with Lundin's Monark.
Bill Nilsson would win the 1957 and 1960 FIM 500 World Championships, plus be on the winning Motocross des Nations teams in 1955, 1958 and 1961.

Sten Lundin and Bill Nilsson at the Motocross des Nations.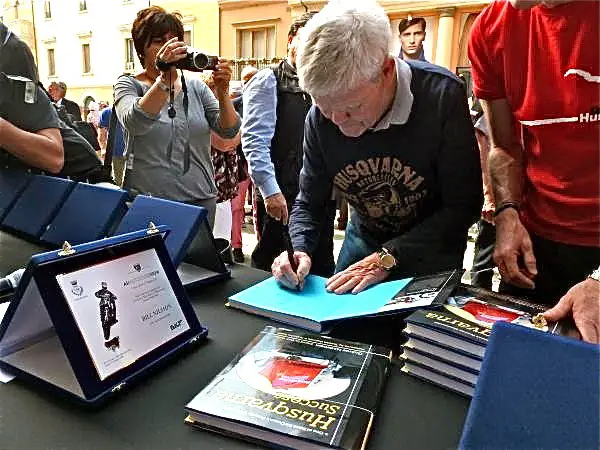 Bill Nilson signing an autograph at Imola last year.    Photo: BMW

To learn more about the bikes and men that raced with Bill Nilsson click here: www.motocrossactionmag.com/Main/News/WHEN-GIANTS-ROAMED-THE-EARTH-THE-THREE-MOST-IMPORT-10337.aspx

Rolf Tobblin, Bill Nilsson and Torsten Hallman in 2012.   Photo: BMW