GODSPEED! DAVE BICKERS (1938-2014)
Dave Bickers on the Greeves he made famous.
Dave Bickers passed away from a stroke at aged 76 on July 6, 2014. Bicker was the two-time European motocross champion in the 1960s, raced in America during the formative years of Hopetown and the Trans-AMA series and even doubled for Roger Moore in the 1983 James Bond film film "Octopussy" and 1979's "Escape to Athena."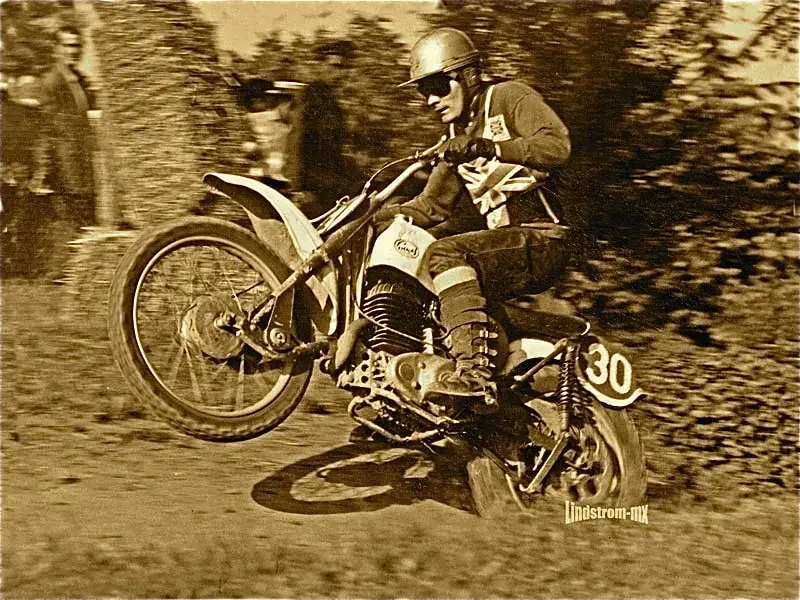 Dave began competing in motorcycle scrambles at the age of sixteen and was so successful that he was rewarded with a sponsorship from the Dot motorcycle company. His riding talent got him noticed by Greeves factory rider, Brian Stonebridge, who then recommended that Bickers be hired by Greeves in 1958. He won two consecutive 250cc European motocross championships in 1960 and 1961 for the Greeves factory racing team. The European championship was considered to be the world championship at the time, as the sport of motocross had yet to develop outside of Europe.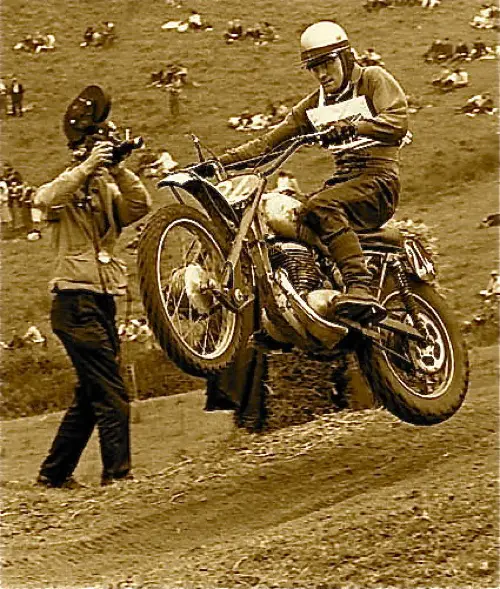 Bickers was a member of British teams that won the Trophée des Nations event in 1961 and in 1962. He also helped British teams win the Motocross des Nations in 1966 and 1967.
A LOOK BACK AT BRITISH SCRAMBLES IN THE 1960S