GODSPEED! DAVE NICOLL (1944-2023)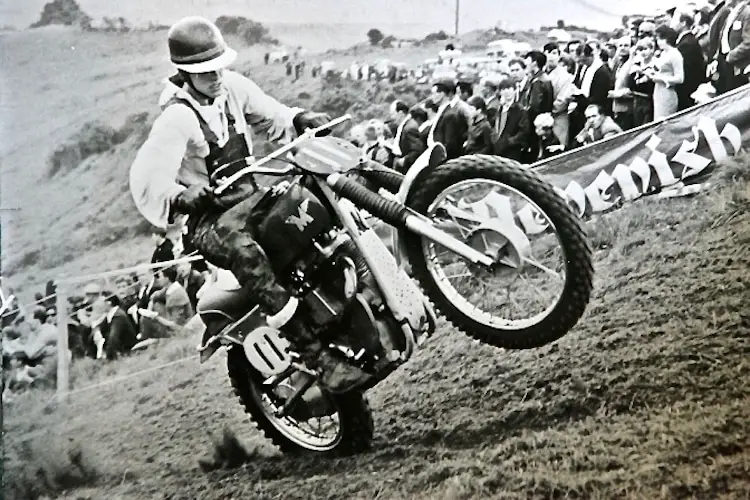 Dave Nicoll raced for Matchless in 1964-1966.
Dave Nicoll began motorcycle racing at the age of 16 and received his first sponsorship from a Greeves distributor. At the age of 17, he received factory sponsorship from the James motorcycle company. In 1964, he began competing in the 500cc World Motocross Championships for the Matchless factory racing team. Dave got his first taste of fame when he raced the BBC Grandstand Series and won some events that were televised across Great Britain. After three seasons on the Matchless, Dave moved to the BSA factory team where he joined Jeff Smith, John Banks and Keith Hickman. His only Grand Prix victory came at the 1969 500cc Luxembourg Grand Prix at he Ettelbruck circuit.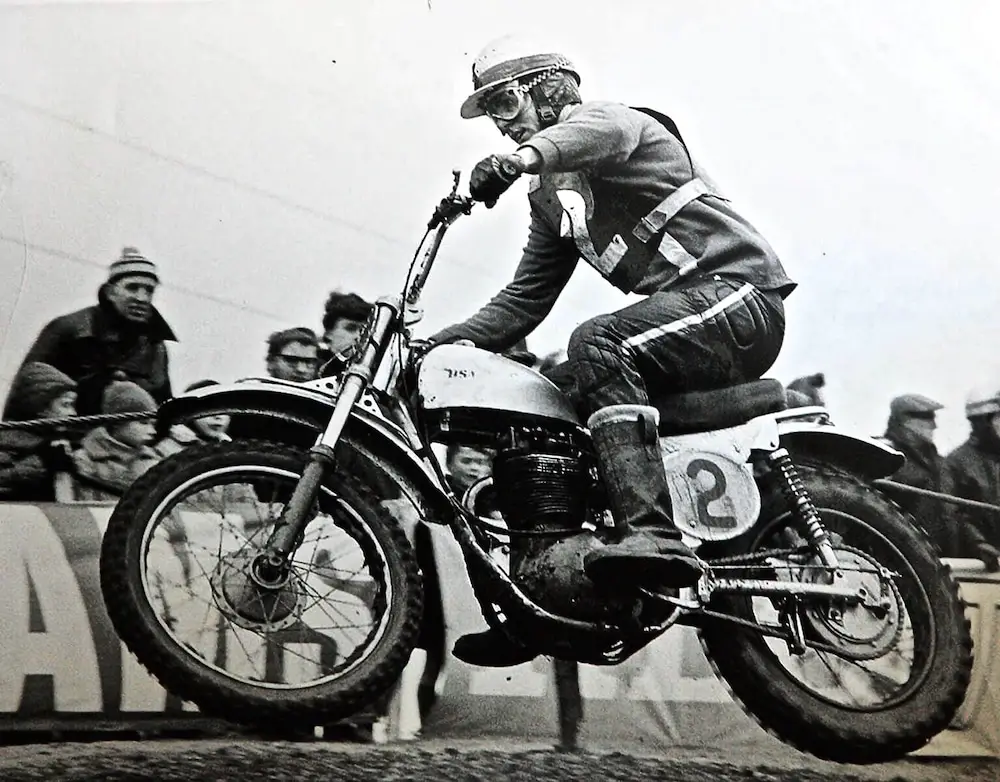 Dave raced for the BSA factory team for seven years during their glory days. When BSA shuttered the factory, Dave retired from Grand Prix racing.
Dave later said, "I made good starts that day and Ettelbruck was very dusty. Paul Friedrichs, was the man of the moment and had the won the 500 World Championships in 1966, 1967 and 1968, but he couldn't get close because of the dust. I was a little lucky that day."
Most Americans remember Dave Nicoll for his 1970 AMA Trans-AMA series victory, Nicoll defeated Joel Robert, Jeff Smith, John Banks, Gunnar Lindstrom and Olle Petterson to win the inaugural Trans-AMA motocross series, established by the AMA to compete against Edison Dye's Inter-Am 250 series. These two series jump-started motocross in America. After seven years on the BSA team Dave decided to stop racing the GPs when BSA closed its doors after the 1971 season.
However, Dave didn't quit racing, just traveling to the 500 GPs, he kept racing the French and Belgian Internatiomal events and was the team manager for the British Motocross des Nations team. After retiring from competition in 1978, the then 33-year old Nicoll started a second career, First, Dave helped his son, Kurt Nicoll, during his rise to fame on the Grand Prix circuit. Kurt would eventually go on to finish second in the 500cc World Motocross Championships. Second, Dave worked for the FIM as the Clerk of Course and FIM race Director for the World Motocross Championships for 18 years.
Dave Nicoll at the Glen Helen USGP back in 2016.
Dave Nicoll passed away after along illness on March 9, 2023, at the age of 78. MXA remembers Dave fondly because when Jody Weisel designed the Glen Helen USGP circuits in 2010, 2015 and 2016 Dave was a fountain of help and information.
1970 TRANS-AMA TOP TEN
1. Dave Nicoll (BSA)…Eng
2. John Banks (BSA)…Eng
3. Jeff Smith (BSA)…Eng
4. Dick Burleson (Hus)…USA
5. Bryan Kenny (Hus)…USA
6. Gunnar Lindstrom (Hus)…Swe
7. Joel Robert (Suz)…Bel
8. Olle Petterson (Suz)…Swe
9. Keith Hickman (BSA)…Eng
10. Sonny DeFeo (CZ)…USA
\