GODSPEED! JOE BOLGER (1930-2020)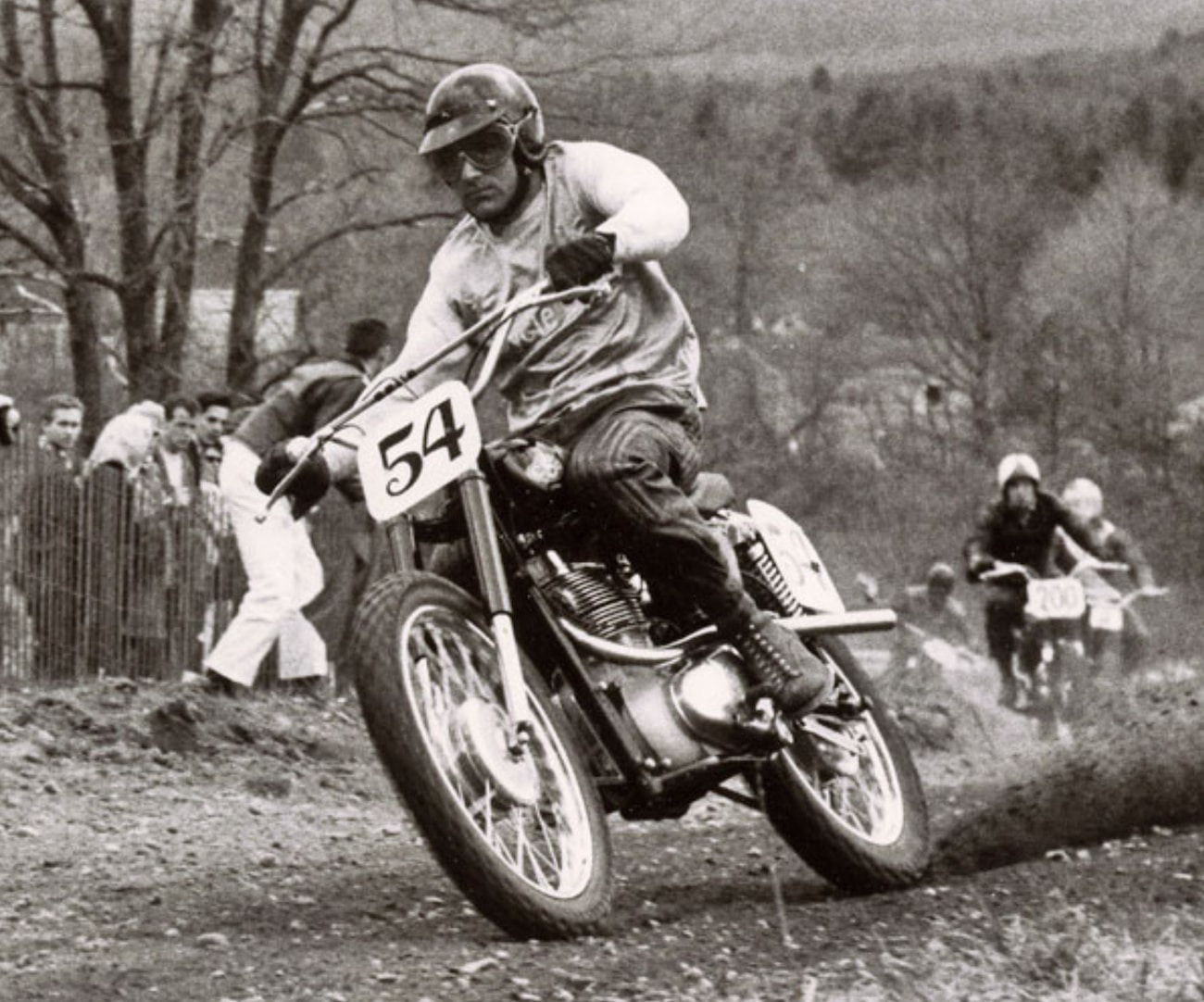 Joe Bolger in action  during his dominant New England scrambles days on a ESO 500. Photo: Norman Brady

Joe Bolger passed away on, April 21, 2020, from complications resulting from a fall at his Barre, Massachusetts, home. Joe was born in Charlottestown, Prince Edward Island, Canada ,and was 90 years old at his passing. Although a Canadian citizen, Bolger served in the U.S. Army from 1951 through 1953 and was stationed in Germany and France. He was a multi-time New England Scrambles Champion and the 1959 Canadian 250 National Champion.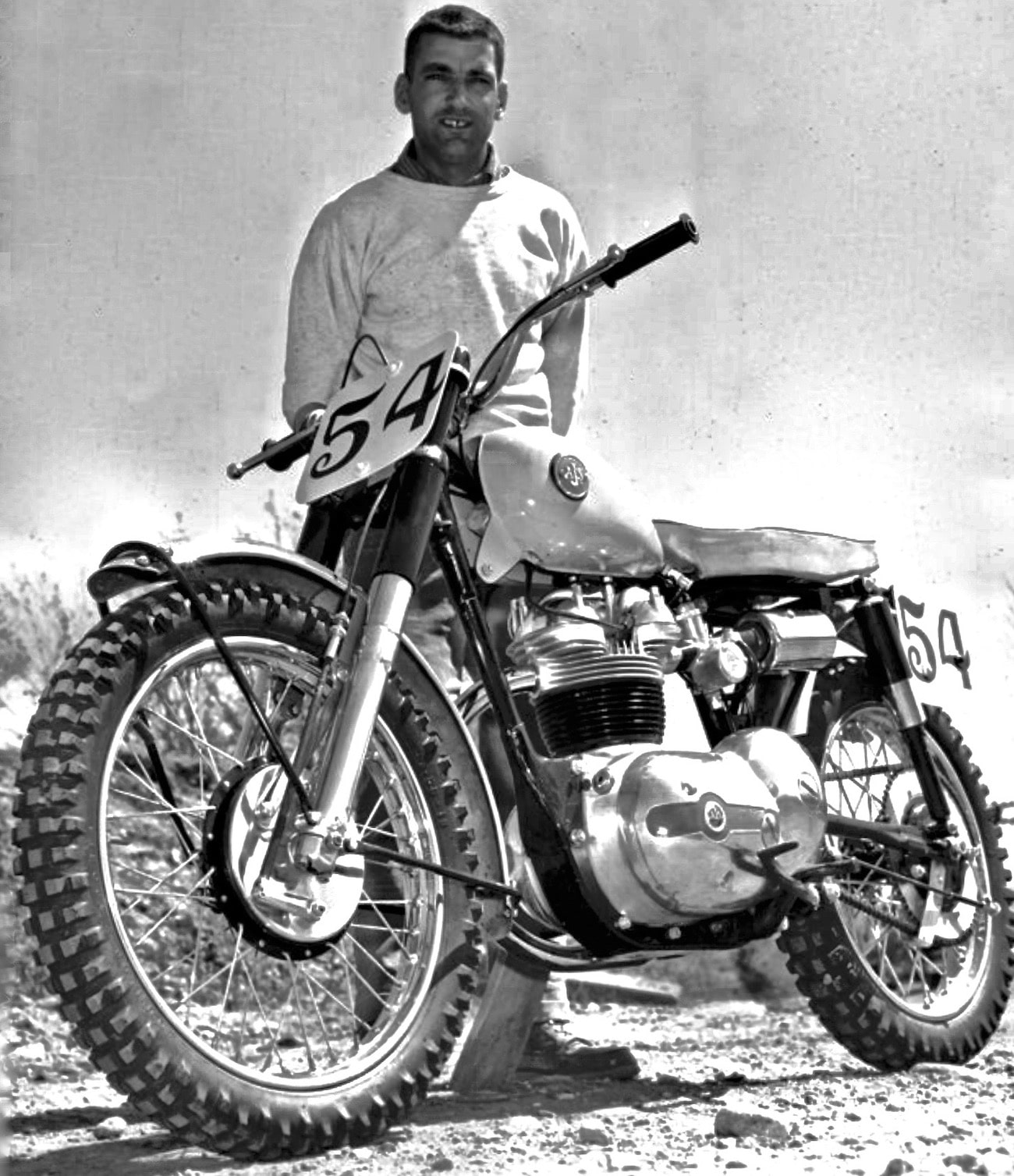 A young Joe Bolger with his AJS four-stroke. Photo: Norman Brady
As Bolger became more involved in motorcycling at a sporting level, he began to use his self-taught engineering skills to improve his racing motorcycles, and became a partner in a Yamaha, Honda, Triumph, BMW, and Kawasaki dealership. But his real love was in fabricating better working components for motocross bikes.
1975 Ossa BLT Phantom. Photo: Dan Gilkison

"Other riders would see these parts on my bikes, and they would ask where they could buy them," Joe said. "Soon I was building enough special foot pegs, motor mounts, lightweight wheels, and other parts that Motocross Engineers began to offer them through its catalog. With my bikes, I tried all manner of crazy things. Many of those 'improvements' weren't improvements at all, but I was always experimenting and fooling around with bikes. I had a good time working with them – and of course the older and slower I got, the more desperately I modified my motorcycles to offset what nature was doing to me."
Thanks to eccentric rocker arm, which was linked to the swingarm via adjustable pull rods, Joe Bolger's suspension system increased the travel without needed longer shocks.
Joe demonstrates the movement of the BLT linkage.
He gained national prominence in 1975 when Ossa introduced an Ossa with Joe Bolger's innovative rising rate rear suspension system—boasting more than eight inches of rear suspension travel. In a 2017 MXA article, we wrote "The first true-to-life linkage-activated shock system was designed by New England inventor Joe Bolger. Bolger had devised a dual pull-rod and rocker arm system that activated shocks mounted on each side of an Ossa's airbox. Joe's design was brilliant. The linkage lessened the load on the shock, positioned the shocks in a stronger area of the frame, allowed the carburetor a straight shot at the engine, was easier to reach and positioned the weight in the central mass area of the frame. Bolger's suspension system appeared on approximately limited-edition motocross, off-road and trials versions of Ossa BLT in 1975-1978."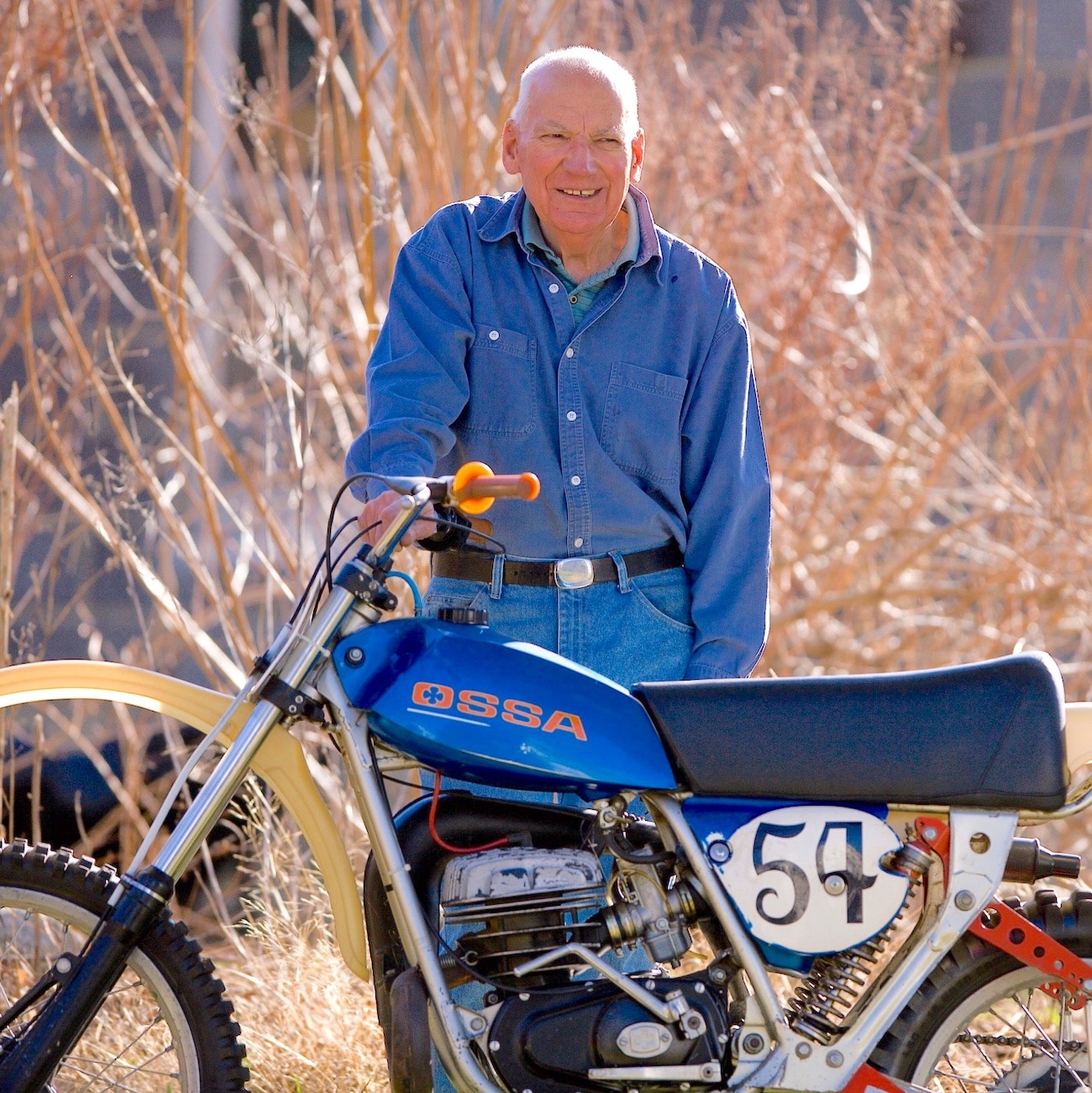 Joe  Bolger and his 1975 Ossa. Photo: NESC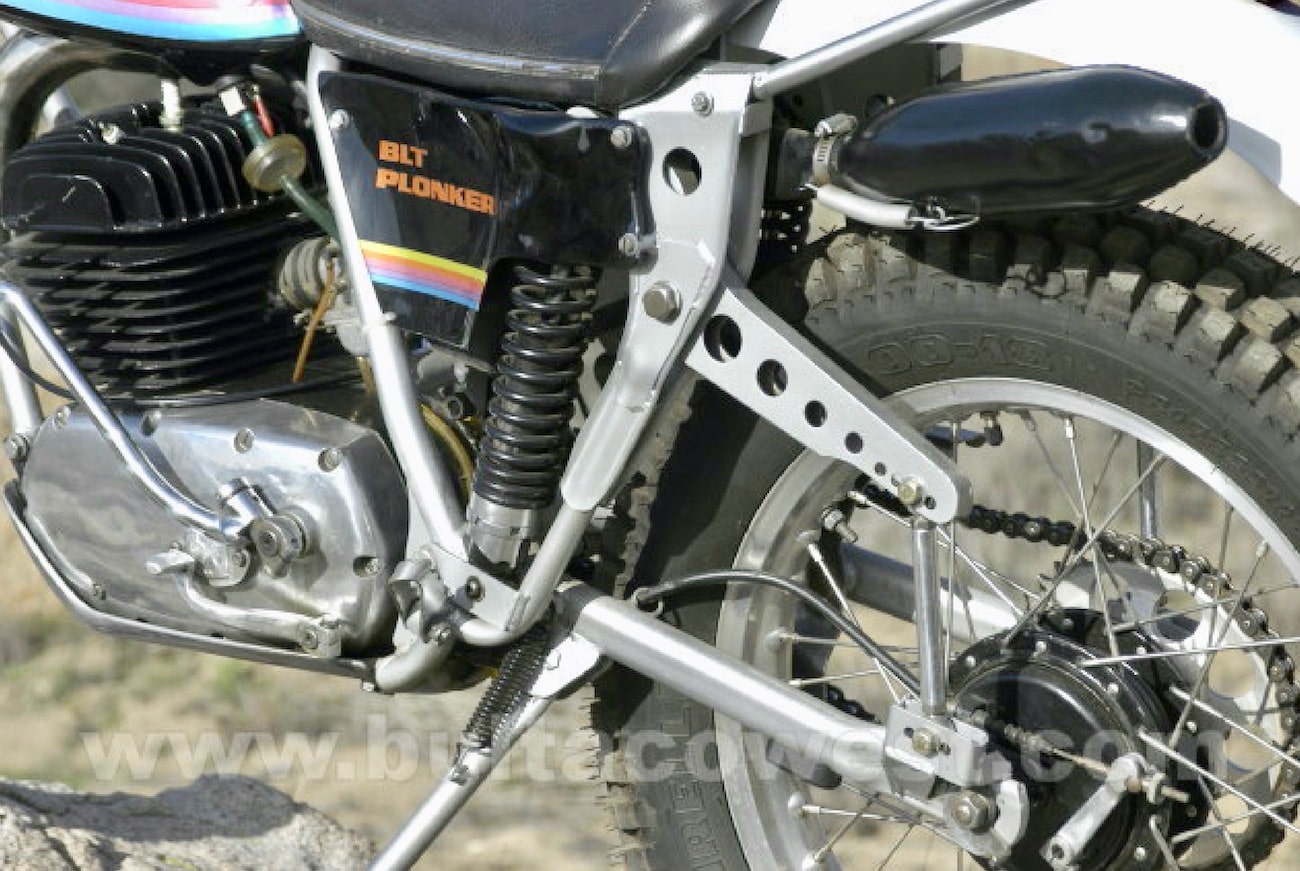 The BLT-equipped Ossa Plonker trials and trail bike.
Joe Bolger was inducted in the inducted into the AMA Hall of Fame in 2004. He is survived by his wife Sandra, children, grandchildren (Rachel, Garrett, and Lauren McDonald; Jack Yost; Carly, Clayton, and Chase Lohr; Curtis and Sydney Bolger).
JOE BOLGER'S AMA HALL OF FAME VIDEO