GODSPEED! VIC EASTWOOD (1941-2019)
Vic Eastwood on his BSA. Photo: Justyn Norek

Vic Eastwood, one of Great Britain's best motocross racer, passed away on December 1, 2019. He was 78 years old. Vic came from a motorcycle family, as his father had competed at the Isle of Man in the 1950s. Vic followed in his father's footsteps and rose of prominence in the 1960s—winning the Motocross des Nations in 1965, 1966 and 1967 with teammates Arthur Lampkin, Jeff Smith, Dave Bickers and Derek Rickman. Vic was fourth in the 1965 FIM 500 World Championship on a BSA .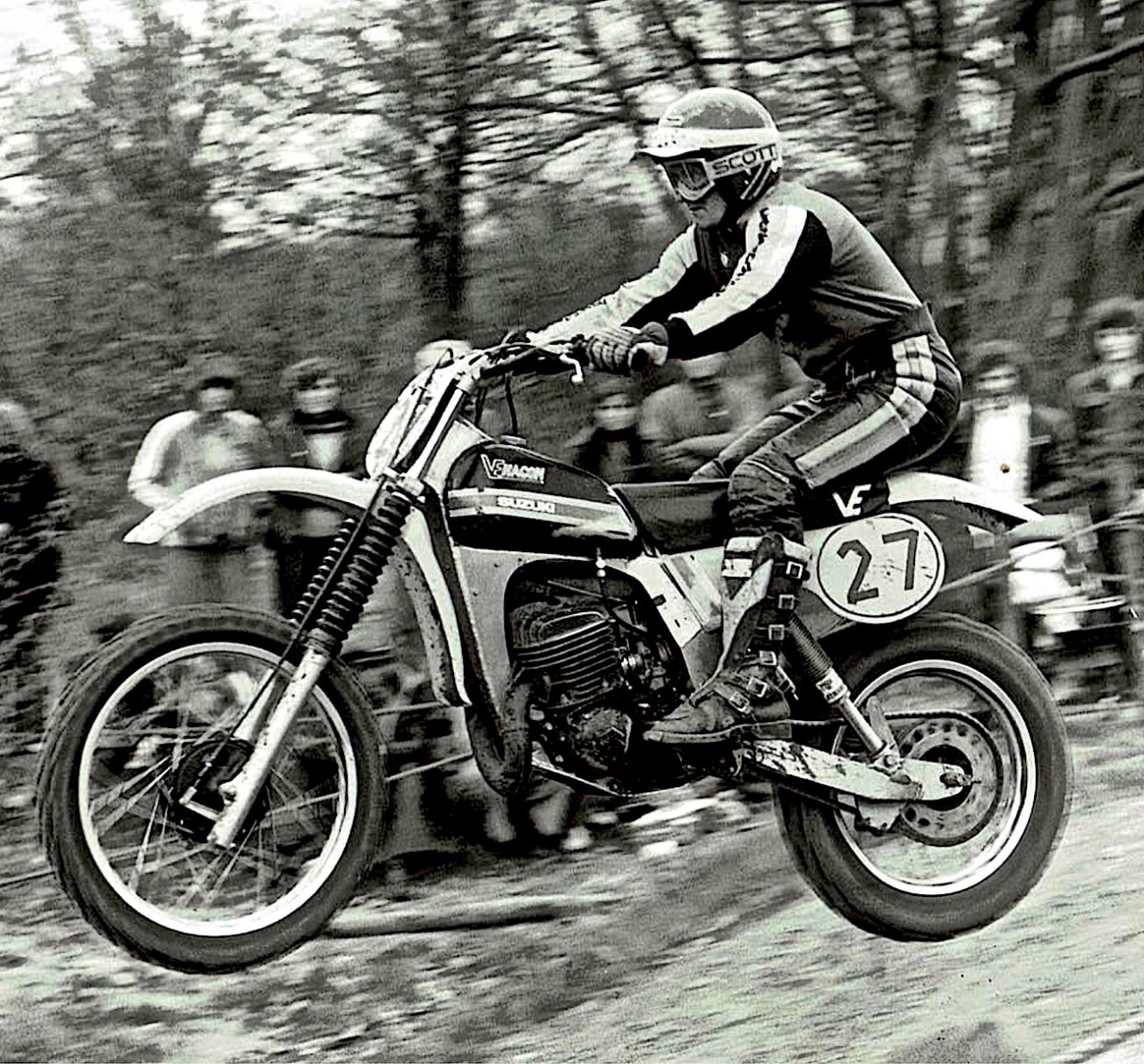 Vic Eastwood on an aluminum-framed Hagon Suzuki RM370 at Canada Heights. The engine is a Suzuki RM370 two-stroke. To learn more about the Hagon aluminum frame Click Here.

His best year was 1965 when he finished fourth overall behind Jeff Smith, Paul Friedrichs and Rolf Tibblin in the 500 World Championships. Vic won two 500 GPs—the 1968 British Grand Prix at Farleigh Castle and the 1968 Luxembourg Grand Prix at Ettlebruck. It looked like 1969 would be Vic's year to win the 500 World Championship, but he broke his leg at the Hawkstone "BBC Grandstand" TV race. During his GP career Vic raced GPs from 1964 to 1978.
Vic Eastwood on his 1966 Matchless GS85CS (you can learn more about the GS85CS by Clicking Here).
Vic was the runner-up in the British National Championships eight times.  Many people remember Vic Eastwood not just for his glory days, but for his willingness to try different ideas. He rode to fame on Matchless and BSA machines, but also raced Hagon aluminum-framed bikes and Alan Clews CCM four-strokes. After he retired he opened Vic Eastwood Motorcycles in 1980. It is the premiere Honda dealership—and it is still in operation today.
Vic Eastwood—British great.
Vic's son, Mark Eastwood carried on the family tradition of his grandfather and father to become a successful GP racer and British Champion. Vic is survived by wife Anne and sons Mark and Scott (and their families).