HAIDEN DEEGAN INTERVIEW: THE 16-YEAR-OLD STAR TALKS ABOUT HIS PRO DEBUT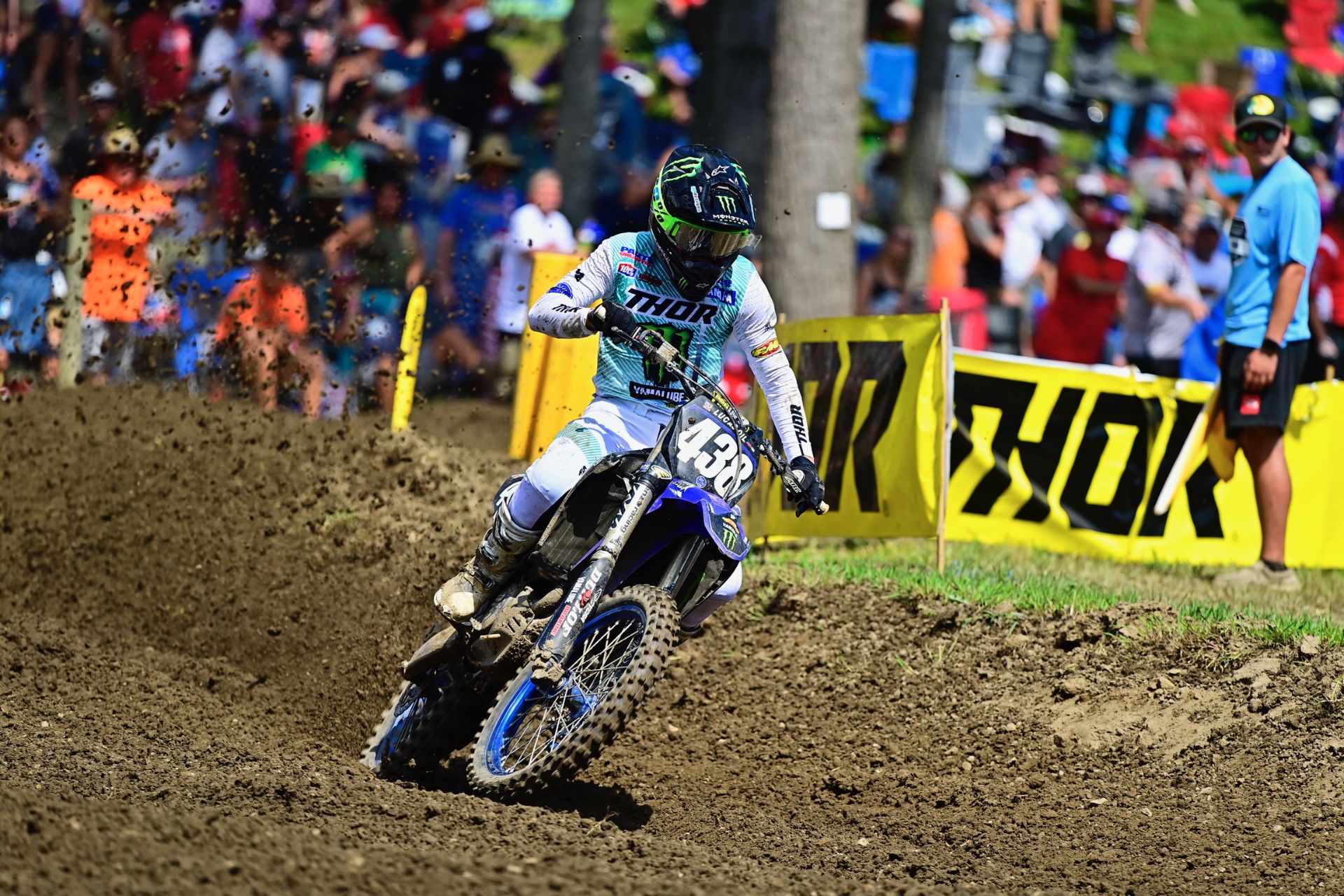 HAIDEN DEEGAN INTERVIEW: THE 16-YEAR-OLD STAR TALKS ABOUT HIS PRO DEBUT
Almost as anticipated as the Eli Tomac/Chase Sexton battle for 450 supremacy, was the pro motocross debut of Monster Energy Star Racing Yamaha's Haiden Deegan. Amatuer wins, coupled with a dominant Red Bud moto combine performance led many to believe the 16-year-old was ready for the prime time. After watching Haiden win the Friday moto-combine at Red Bud, even Chad Reed quipped "Haiden could probably finish top five tomorrow!" At his pro debut at the Ironman National, we caught up with Haiden prior to his big day, and after his big day to learn more. On paper, Deegan finished 31st overall, but that doesn't tell the complete story. 
By Jim Kimball
---
(FRIDAY, PRE-RACE): HAIDEN, HEADING INTO YOUR PRO DEBUT, HOW ARE YOU FEELING? Me and the team have been working hard to get to this point, and it is really going to be a big learning curve for me. We just got done with Loretta's. We had a good time there and had some fast speed. We thought it was right to come do an outdoor this year. We got our pro points at the Budd's Creek and Unadilla amateur day. Hopefully I will get out there and have some fun and learn some new stuff. 
DID YOU RACE THE MOTO COMBINE AT IRONMAN LAST YEAR? Last year, I did not get to this one. I did not do any moto combines last year because I was on a supermini. So, we did the Red Bud Moto-Combine earlier this year, and that was it. Now we are doing the Ironman National, and turning pro. 
SOME SAY THE SOIL HERE IS SIMILAR TO RED BUD. Yes, I can see that. I have been looking at the track, and it looks good. It looks high speed, and a track where you can carry a lot of momentum. Overall, I can't wait to race it. I would say it is a little close to Redbud, but there are some faster sections on Ironman.
DO YOU FEEL THE RED BUD MOTO COMBINE PREPARED YOU FOR TOMORROW? Yes. I would say the moto-combine gives you perspective on how long you can charge for in the motos. At the Red Bud combine, we were doing two thirty-minute moto's. I felt really good in them so we are going to carry that over to this race. We have 35-minute moto's here, and hopefully we can stay strong through these whole motos, but we will see after this weekend.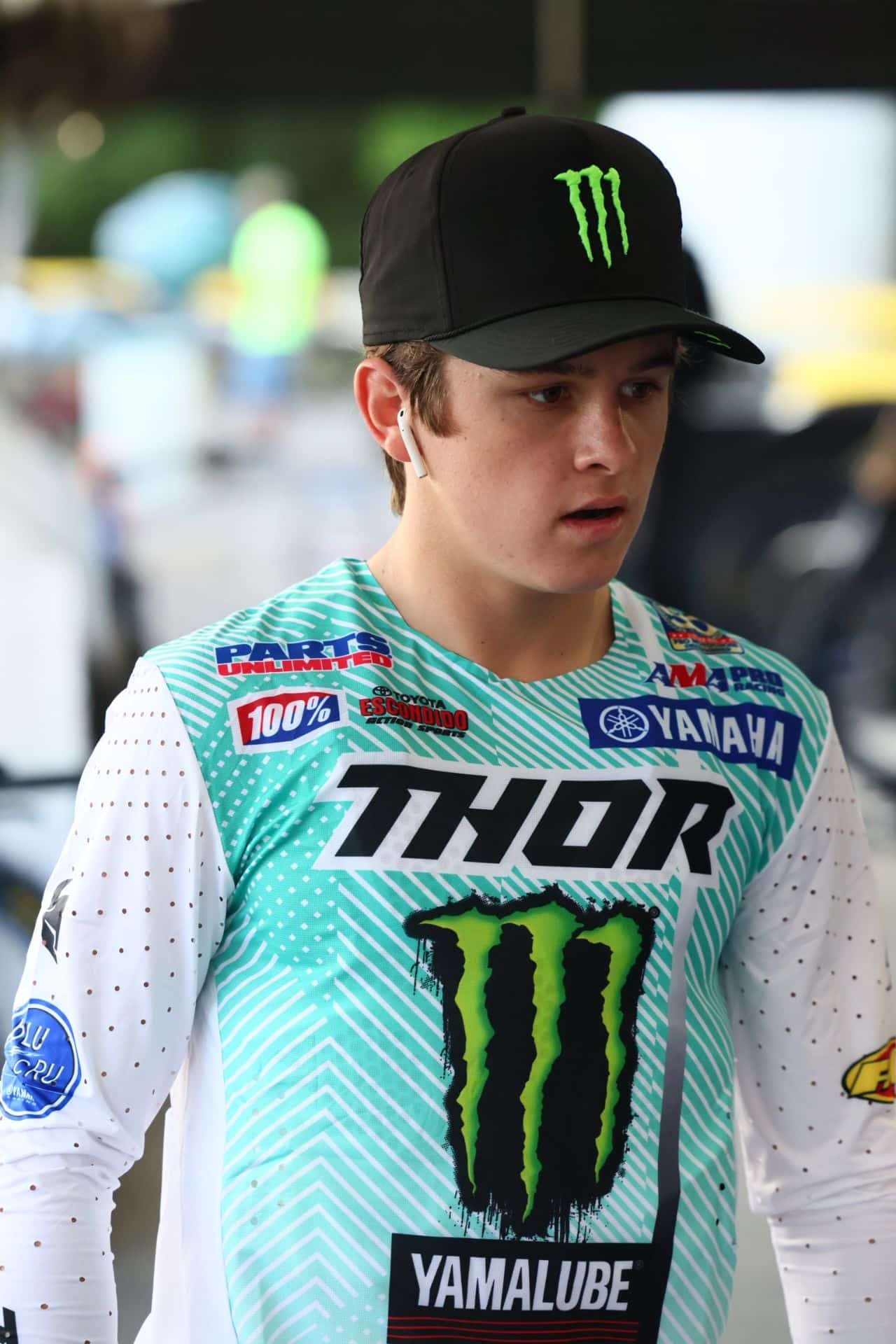 HAVE YOU SWITCHED UP YOUR TRAINING SINCE YOU DECIDED TO DO THIS? Well, I have been training with Star for almost ten months now and doing basically the same training I have done since day one. We all train as a team. All the guys on the team have the exact same training schedule. Basically, I have not really changed anything, except just pushing and maybe doing a little extra here and there to eventually give myself a little boost. But I think we are in a good spot.  
THERE HAS BEEN A LOT OF HYPE AND EXPECTATIONS SURROUNDING YOUR PRO DEBUT. I do have expectations for myself that I obviously want to meet. I know where I fit in when we are training with the whole Star team. We have winning guys on the team, so I know where I fit in. Basically, for me, I am just going to go out to learn, have fun and where I end up is where I end up, and from there, we will build. 
There is a lot of hype that is built over me and before these races, I try to block that out. People have expectations for me, but for me the mindset is to just work on myself when I am out there. Get a good start and just see where I end up.  
YOU MENTIONED EXPECTATIONS, CAN YOU SHARE WHAT YOU FEEL WOULD BE A GOOD FINISH? I don't want to put a finish on it or a place because you never know where you are going to stand. I have never raced against these guys, but I want to be up there running with them—that is the goal.
---
(SATURDAY, POST-RACE) HAIDEN, HOW WAS IT? WHAT WAS THE BIGGEST DIFFERENCE FROM RACING IN THE AMATEURS? It was the gnarly intensity; these guys push a lot. It was a big learning experience. I have never ridden a track that got as rough as this one. In the first moto I made my way into tenth, but I lost my rear brake when someone had run into me. I was trying to catch the guys in front of me, but I just couldn't charge as hard as I needed to without the rear brake. 
AND THEN YOU HAD YOUR BIG CRASH. Yes, I was trying to hit a little double that I probably shouldn't have tried. I clipped it and got thrown over the bars. It was a rookie move.

BUT YOU STILL LINED UP FOR MOTO TWO. Yes, I was banged up, but I wanted to race the second moto. I wanted more time on the track as I knew it would be rougher, and I wanted more experience racing the guys. But I had a bad gate pick, which resulted in a bad start, and getting taken out by the third turn. Ultimately, I finished twenty fourth in the moto.
ON PAPER IT WASN'T THE GREATEST; HOW DO YOU FEEL? It is all right. Not everyone is going to have the best Pro debut, but I feel that it showed that I had top ten speed. I was tenth in the first moto until my crash with two laps to go. I think that had I not destroyed my rear brake that I could have ridden better.
I can't go off this national as a race where I am going to be too bummed. I came into the second to last race when these guys have been doing at all year. It was fun, and exciting. I'm still only sixteen years old, so I'm just going to keep it going.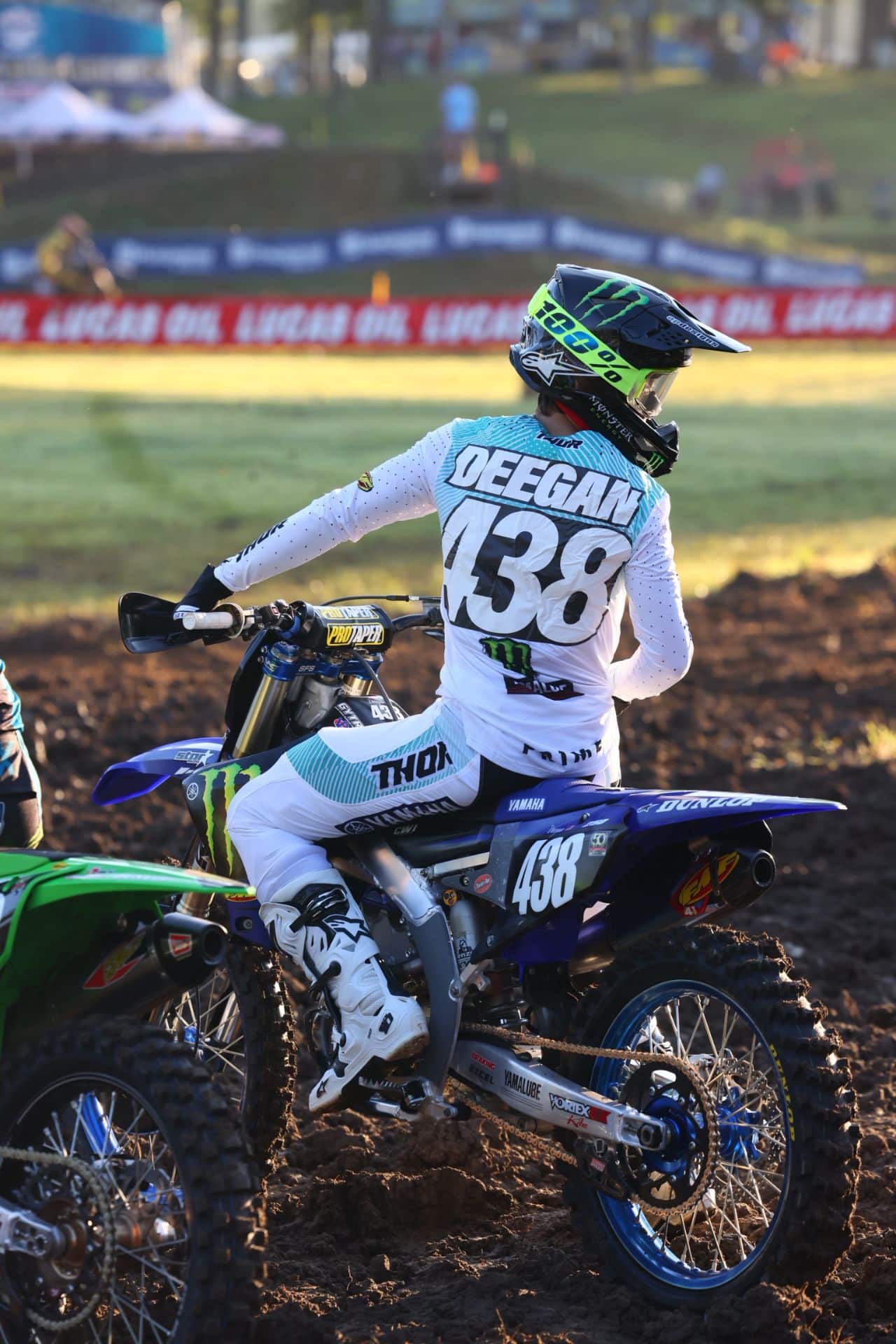 HOW ABOUT PALA RACEWAY NEXT SATURDAY? WILL YOU RACE THERE? I think the plan right now is 50/50. It just matters how I am feeling these next few days.  Hopefully we can bring what I learned today and keep the same intensity. I feel it is a good idea to race there, I don't want to go back to amateur trust me. The only thing I feel is that it would be beneficial to have more gate drops, and actual racing, over practicing. 
ANY FINAL THOUGHTS? I want to thank the entire star racing team. They had to basically rebuild my whole bike before the second moto, as it was so mangled. The whole team has been working very hard to help me, and I feel like I am in a good position.