HAVE YOU SEEN THE JULY ISSUE OF MXA? TAKE A QUICK LOOK AT WHAT YOU ARE MISSING

Justin Barcia is the cover boy for the July issue of MXA. We can't make you go to the news stand to buy the current issue of MXA, but here is a small sampling of the stories that can be found inside it.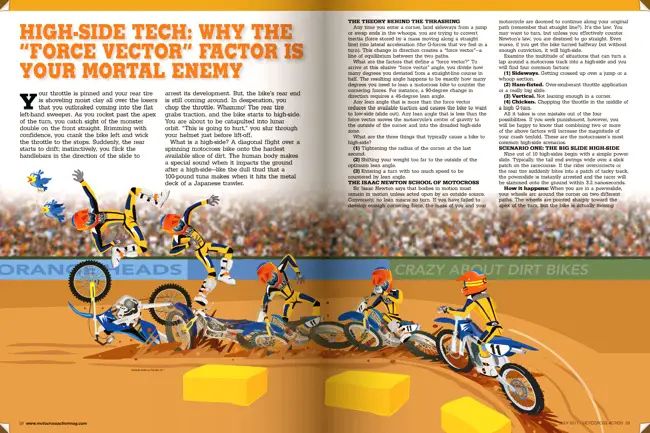 Everybody knows what it feels like to high-side, but have you ever wondered about the physics involved in taking a ride on the high side?

Tech advice is easy to come by, but most of it is wrong. The real answers to your questions can be found in "Ask The MXperts."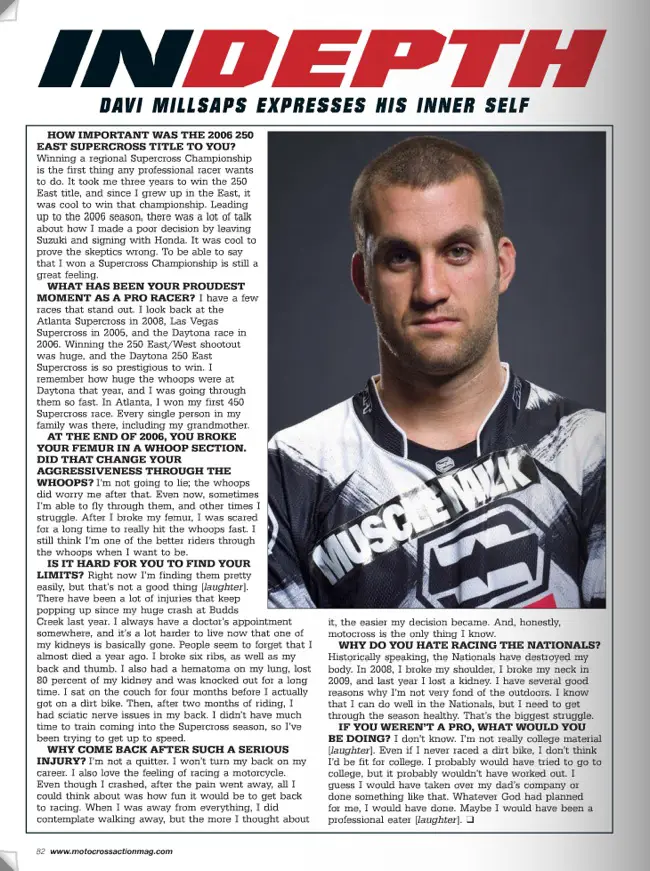 Davi has lots of things to say. He is funny and insightful.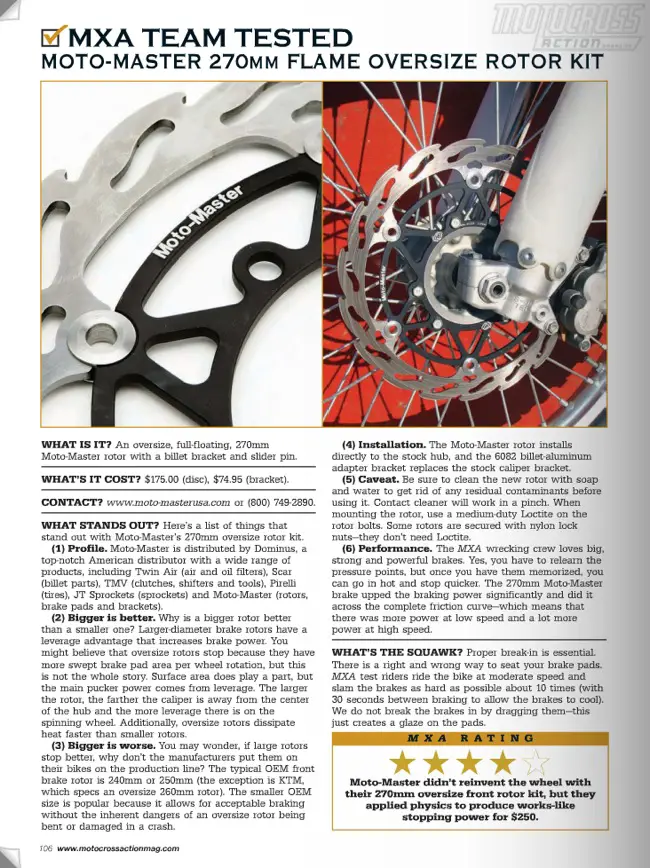 Stop the world before you get off. Find out about Moto-Master's 270 oversize front brake in the July issue.

What is a wraith? What's it got to be wrathful about? What's a two-stroke?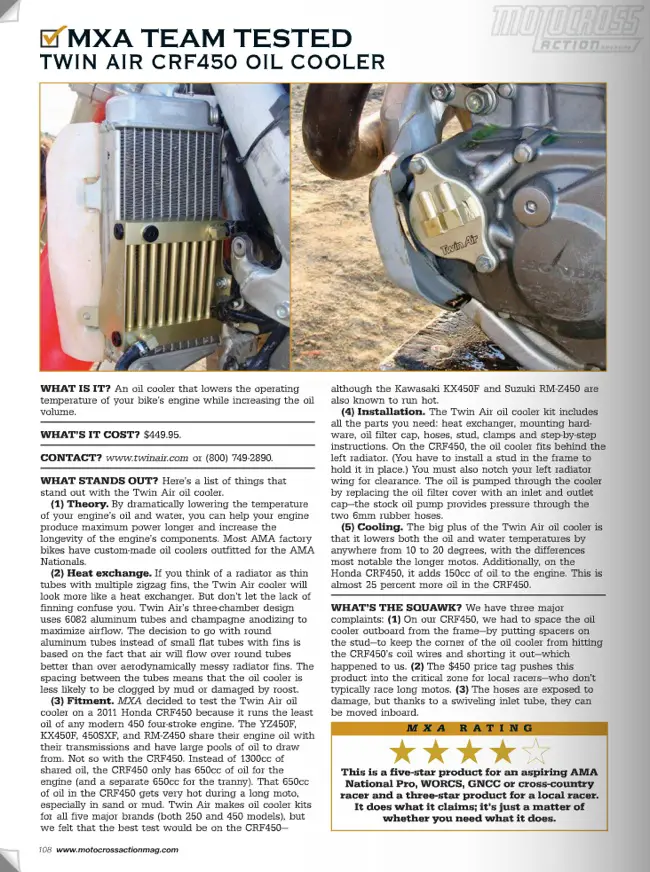 If you race a Suzuki, Kawasaki or Honda, you might want to consider a Twin Air oil cooler (or short motos).

Find out what it takes to start up a race team. We follow the Vance & Hines team around until they finally tell us what we want to know.

Is the all-new Rekluse clutch perfect for you? Find out here.

This is MXA's guide on how to get the most out of your 2011 Suzuki RM-Z450.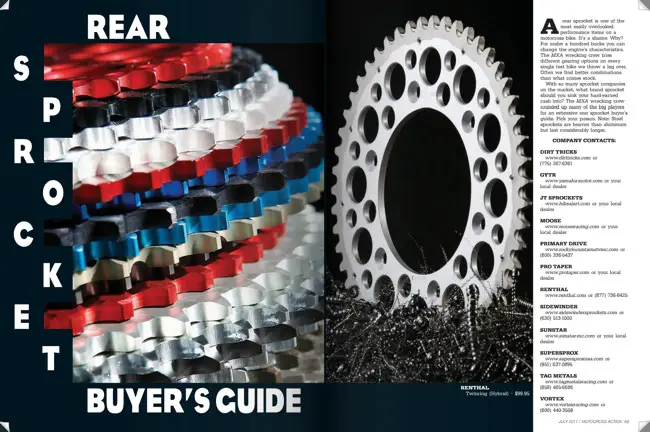 There are three kinds of sprockets?steel, aluminum and hybrid. This is a guide to all three kinds from 12 brands.