HAVE YOU SEEN THE NEW MXA? HERE'S WHAT YOU'RE MISSING

Click on images to enlarge
The July 2015 issue of MXA is not totally dedicated to two-strokes, but it has more two-stroke tests in this single issue that all the other magazines for the last year combined.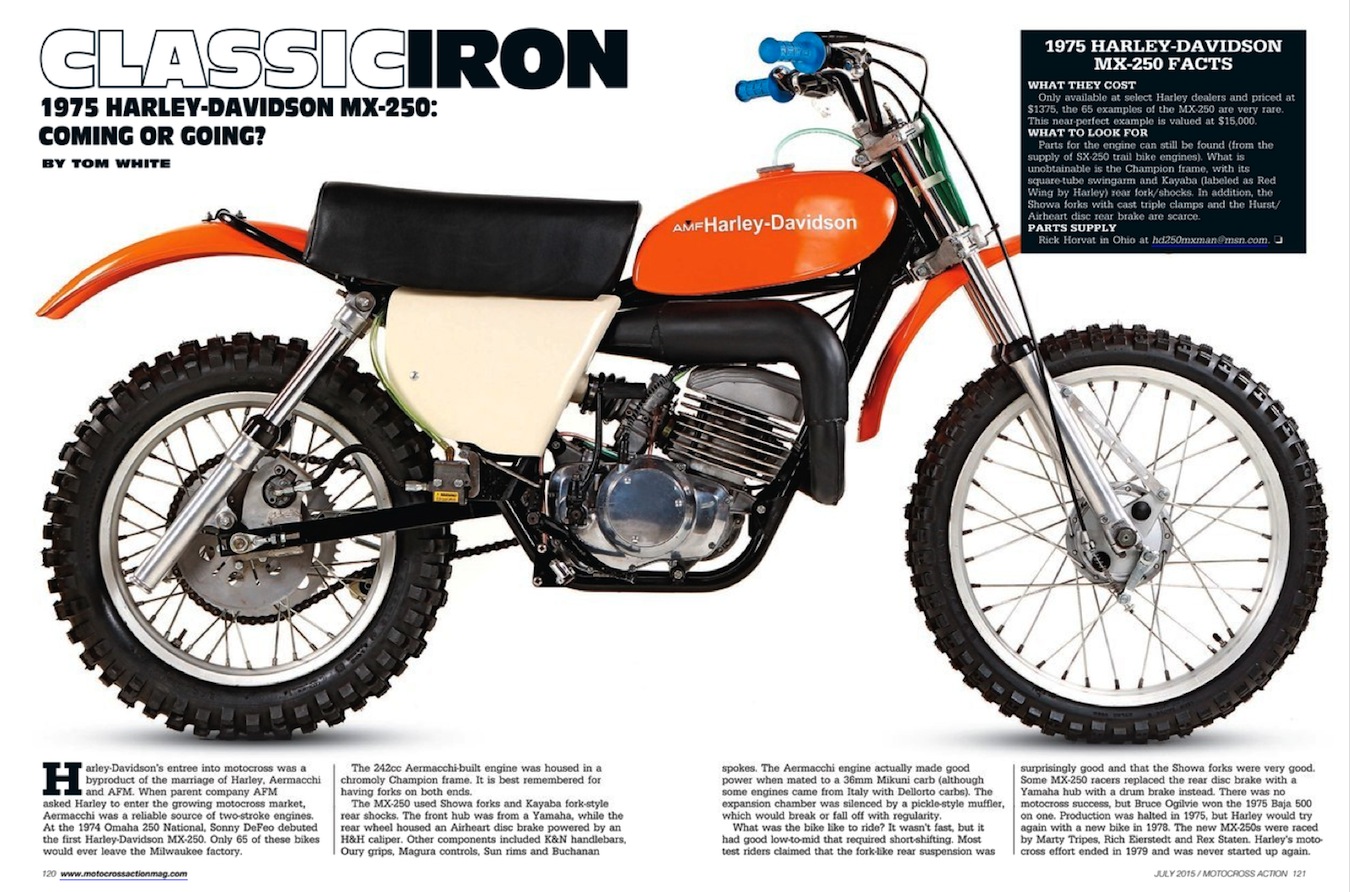 Although this unique 1975 Harley-Davidson is a two-stroke, that isn't why it made the pages of the July 2015 issue. Check out the rear shocks…oops, rear forks.
Dennis Stapleton took MXA's bone-stock 2015 Yamaha YZ250 and completely rebuilt it. You'll be most impressed by the gas cap.
Daryl Ecklund got a Husqvarna sponsored ride on Husky's works, and we mean "works," TC300. Daryl wanted it turned back in a TC250. Read the whole story in the July issue.
Jody Weisel built this 2015 KTM 250SX for the World Two-Stroke Championship and for British racer Jake Preston to race at the Glen Helen National.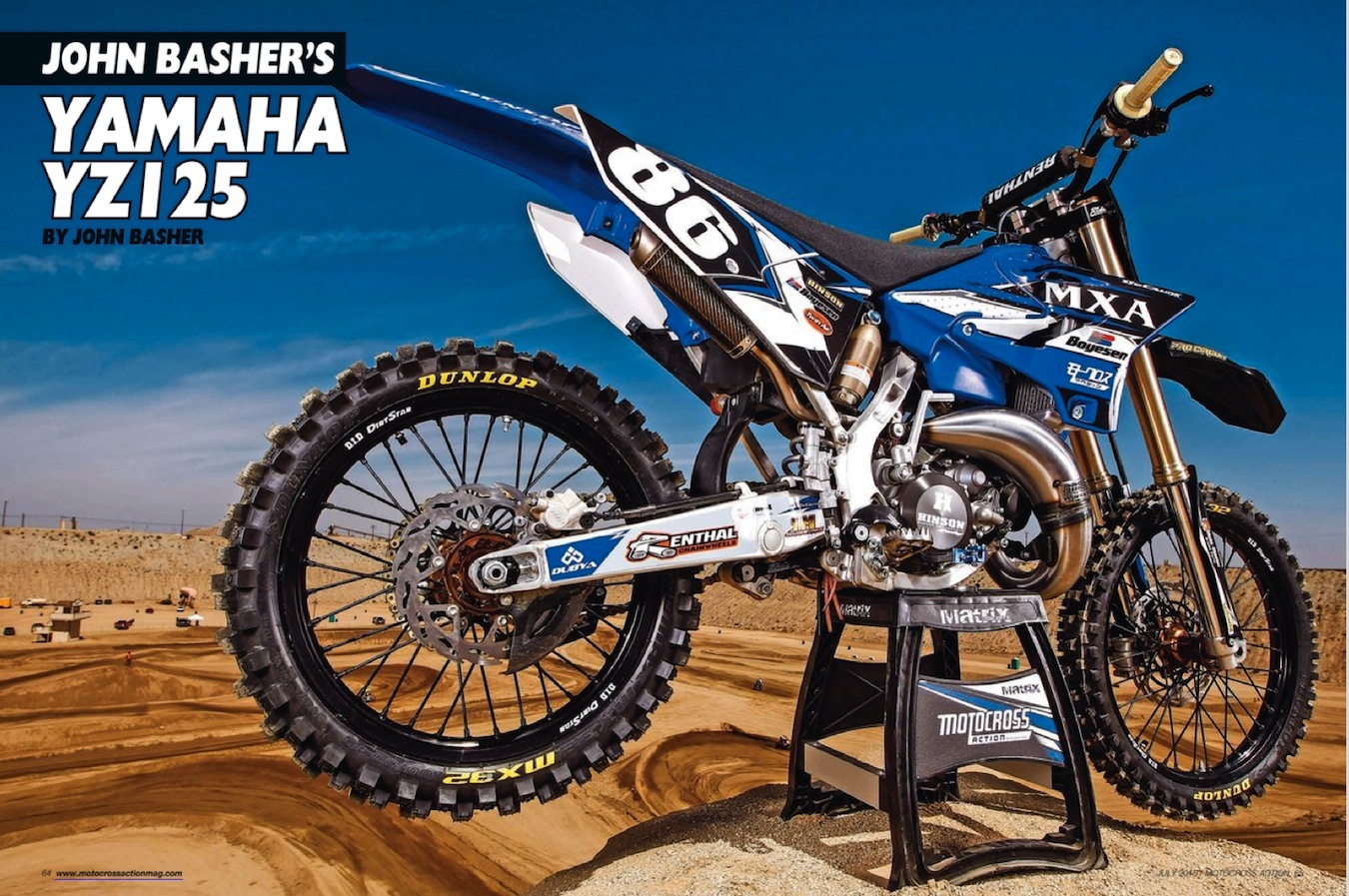 John Basher builds a new Yamaha YZ125 each and every year. His 2015 version is a blueprint for how to spend the maximum number of dollars possible. It won the 2015 125cc World Two-Stroke Championship.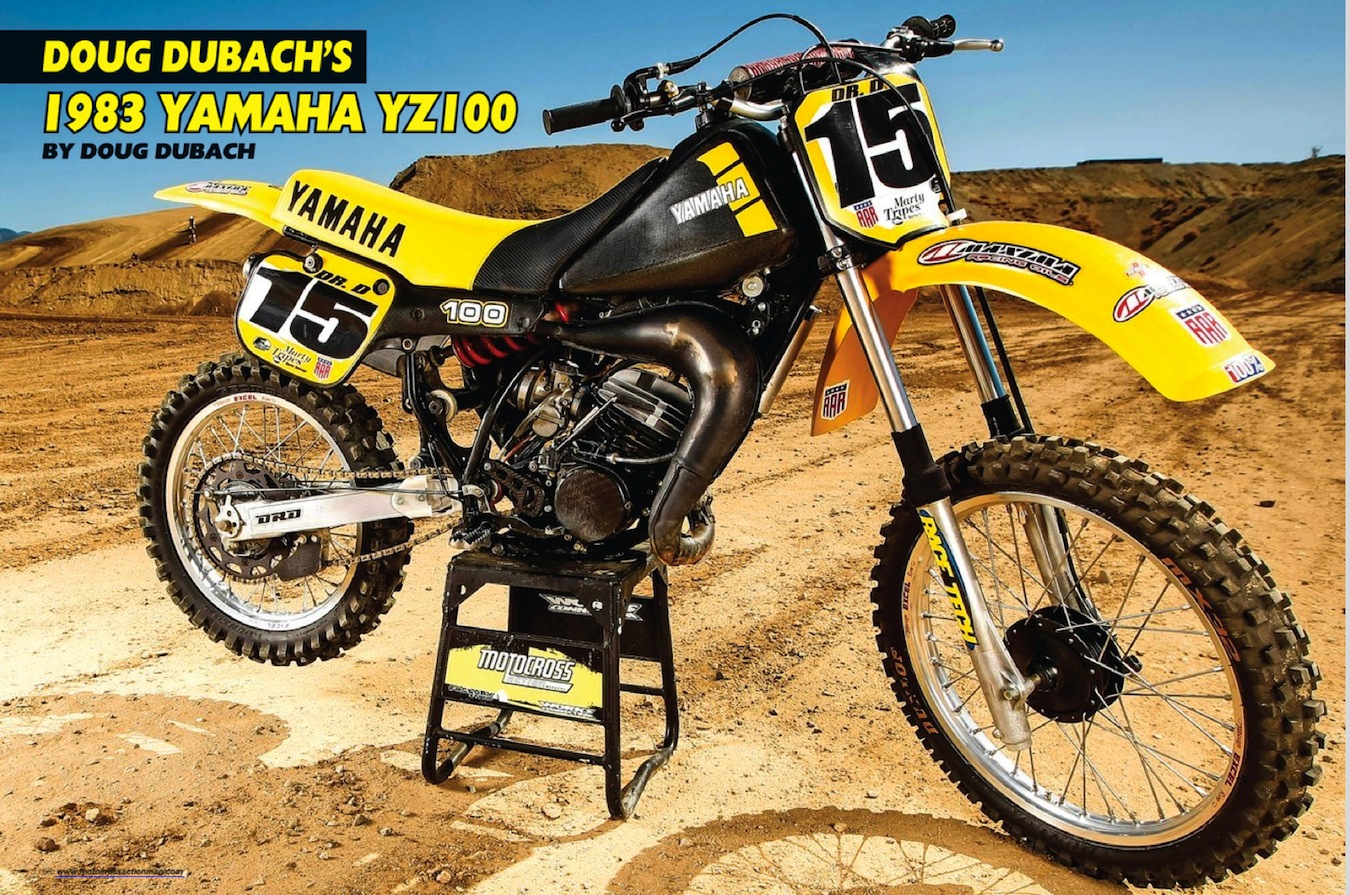 Although Doug Dubach is most closely associated with being the test rider for the original Yamaha YZ400 four-stroke, he actually had lots of success on smokers. This is the carbon fiber 1983 YZ100 that he races in the Marty Tripes 100 Revenge series.
This is MXA's 2015 KTM 150SX two-stroke. It has an adjustable VHM cylincer head and a few other tricks, but basically it's a workhorse bike for blitzing by strokers.
MXA could not do an issue full of two-strokes and not include a Honda CR125. We had to start with a used 2005 beater, but it came around thanks to the help of Vertex, Rocky Mountain, Terry Varner and FMF.
MXA test riders don't get to choose the bikes they ride, gear they wear, helmets on their heads or boots on their feet when they are testing, but they do get a free hand on their race bikes. Here are the favorite grips of the four MXA test riders.
Nothing bonds the downtrodden to gather as much as a common enemy. For the European GP promoters that enemy is America. 
Got a technical question? Want the correct answer. Ask the MXperts.