HAVE YOU SEEN THE NEW MXA? YOU REALLY SHOULD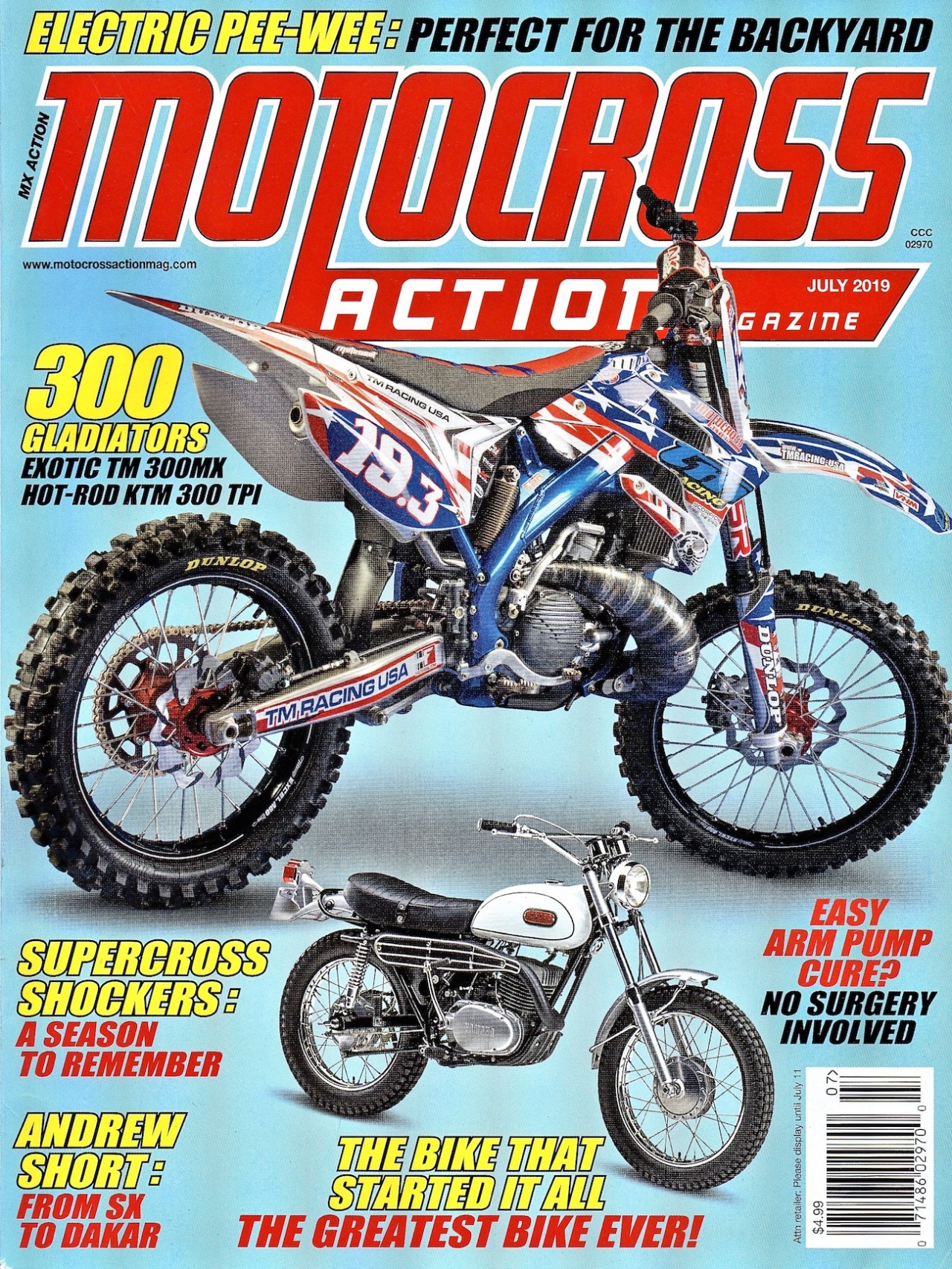 The July 2019 issue is on the newstands now and if you are a subscriber it should already be in your throne room.
You haven't lived until you've held a copy of MXA in your hands. It is easier to read, show your friends or save to look at a few years from now. This isn't motorcycle stuff on a phone—it's full-size and in living color. It is the perfect mix of new, old, technical and historical. Here is a quick look at 13 of the 28 stories in the July issue. Click on the photos to make them larger. Enjoy!
Once the big British singles started to fade from the motocross scene, the Rickman brothers knew that they had to embrace two-strokes. That meant that they had to find manufacturers who would sell them complete engines. That wasn't as easy as it sounds. Montesa was willing, and the end result was the 1971 Rickman Montesa 250.
Not only is Botox a possible cure for arm pump, but it doesn't leave any scars on your forearms. As an added bonus, you might get the doctor to take a couple years off your wrinkles while he's fixing your arms.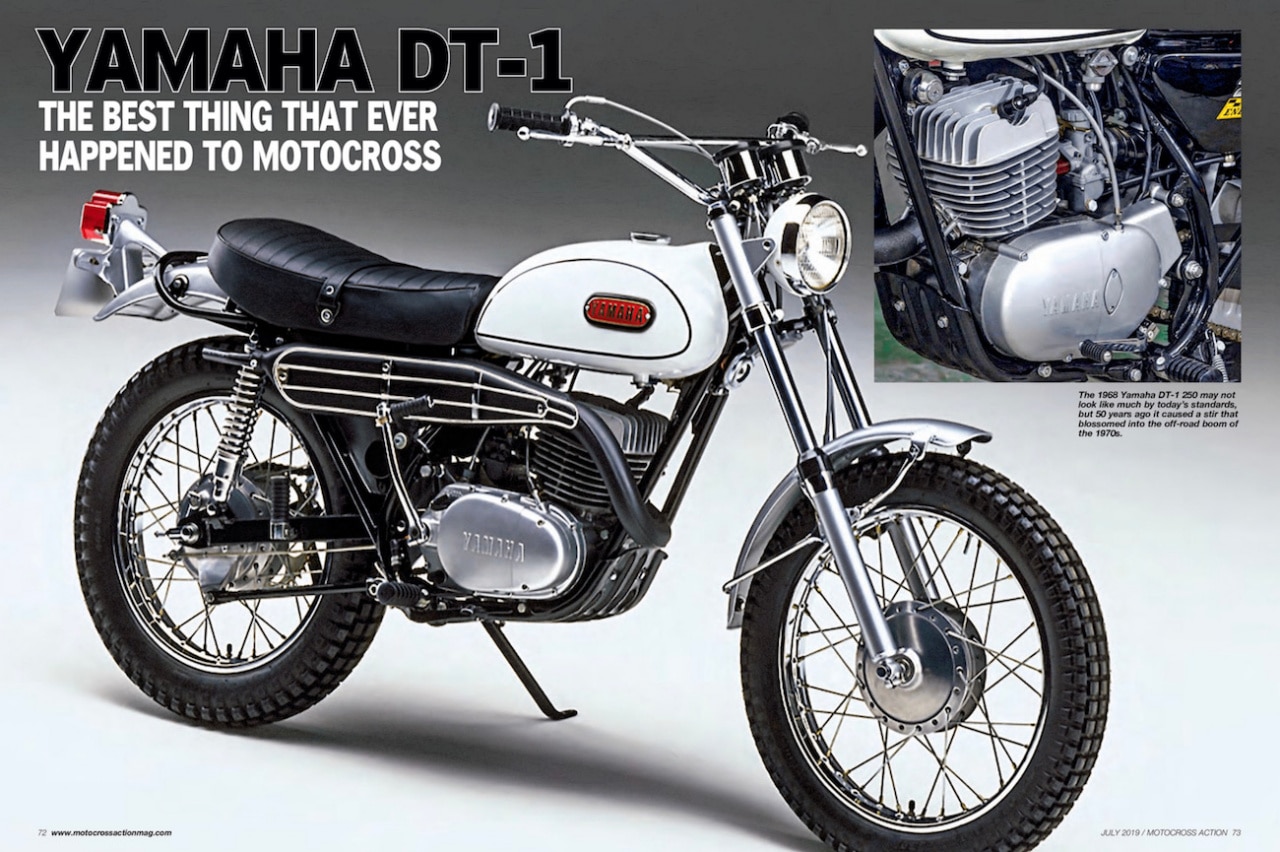 We know that the 1968 Yamaha DT-1 looks old fashioned, but without the  DT-1 the motocross explosion of the early 1970s would never have happened. Read the whole story of how the DT-1 got green lighted by a company that had never heard of a "dirt bike." You'll be amazed.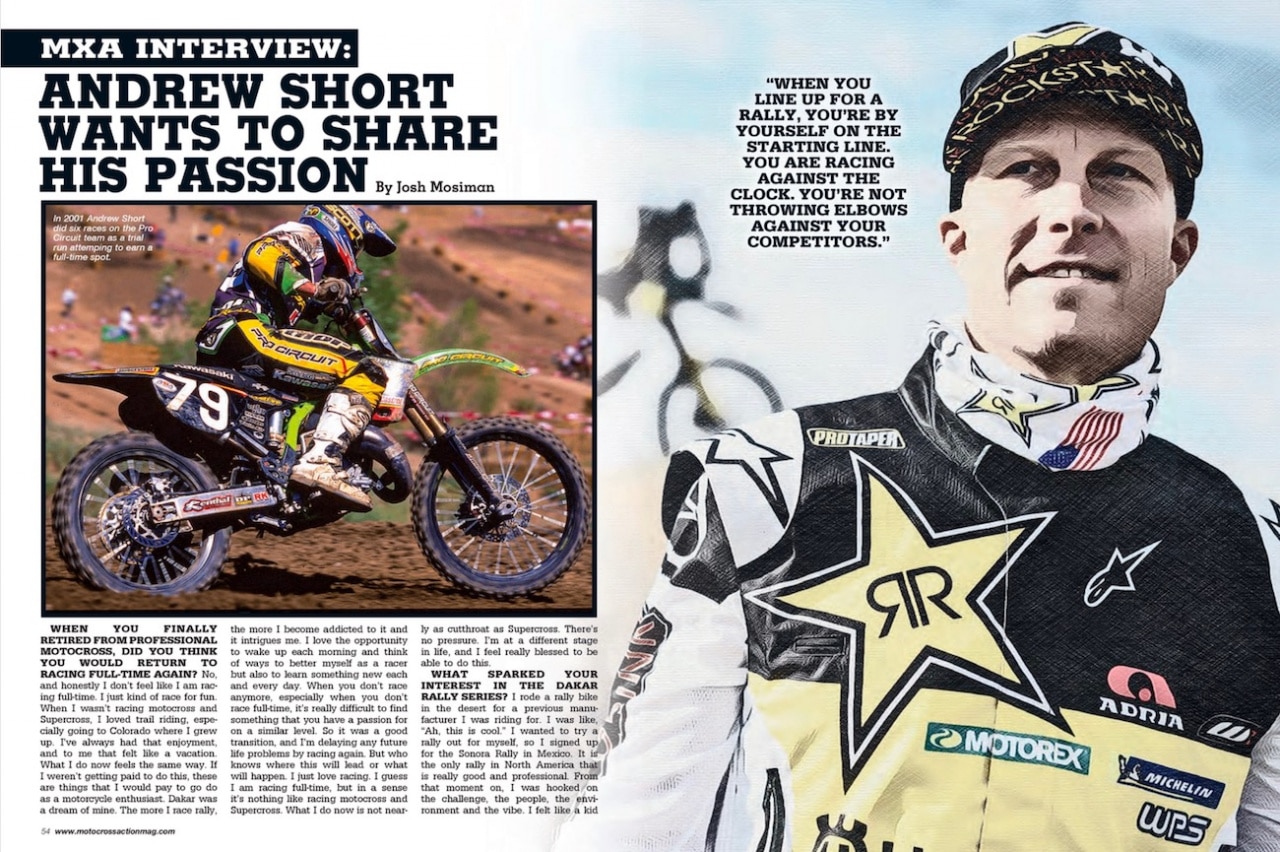 MXA's Josh Mosiman didn't just interview Andrew Short, he became his Husqvarna teammate as the two spent  the race weekend hanging out together in the pits, on the track, in the hotel and at dinner every night.
The best thing about getting tech info on the internet is that you get ten detailed answers to your question. However, all ten answers are different. You best source of real help is "Ask the MXperts."
Take a trip back 19 years to when Brett Metcalfe raced the last works 125 two-stroke in the 2000 AMA Nationals. The MXA test crew put Metcalfe's Yamaha of Troy YZ125 through the wringer.
Shoot us, but we think that the Pee-Wee class is the perfect place for electric motocross bikes to thrive. They are quiet, don't smell like gasoline and come with adjustable dials to make the power mellow, medium or aggressive. The Oset MX10 is built in Britain.
While we are on the subject of getting more people started in the sport with electric Pee-Wees, we decided to test the 2019 Honda CRF250F. It is an entry-level bike that could attract more riders to the  sport. At $4599  it  comes with a reliable Honda four-stroke engine. This is not a race bike —that's what the CRF250R is for. It's a good family fun starter bike.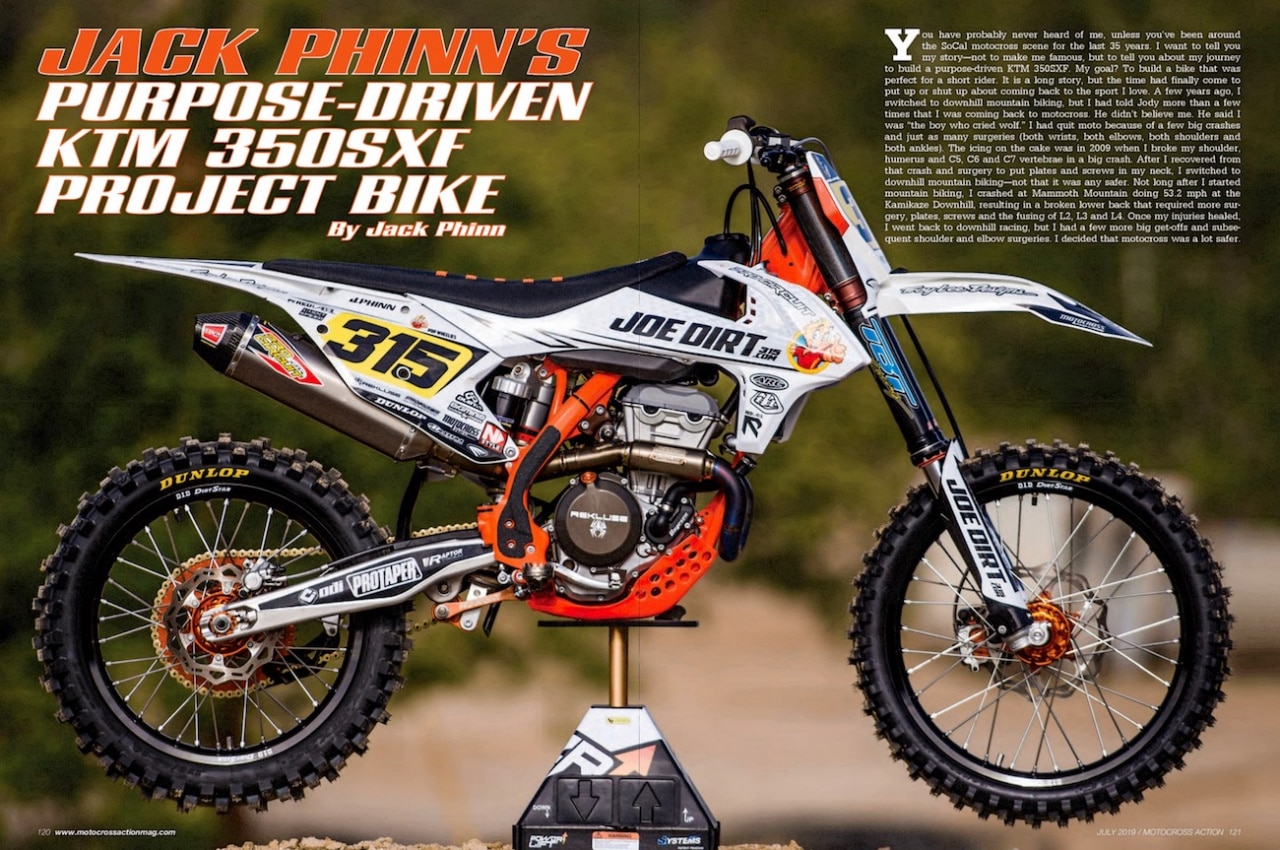 Jack Phinn wanted to build the perfect bike for a short rider. Standing 5-foot-4, Jack modified his KTM 350SXF in hopes of helping other short, small or light riders see what can be done.
We thought that the 2019 KTM 250XCF cross-country bike would be a detuned enduro mount. Boy were we wrong. In truth, it is a KTM 250SXF motocross bike with a bigger fuel tank, six-speed tranny and 18-inch rear wheel. The forks are straight off the motocross model, but with lower recommended air pressures. Our Vet test riders loved it for motocross.
MXA's Travis Fant shot this cool photo of Justin Bogle at the Denver Supercross. What makes it so cool? That white stuff is snow.
Every year TM's Ralf Schmidt builds the MXA wrecking crew a full-race TM 300MX project bike. It is the ultimate expression of what an American-made TM would look, run and feel like.
While we were on the project bike kick, we had Dick Wilk of Dicks Racing build us a motocross version of the 2019 KTM 300XC-W TPI fuel- injected, electric start, two-stroke. We took it straight to a motocross race and had a wonderful time riding with Dick's magic mods.
If you subscribe to MXA you can get the mag on your iPhone, iPad, Kindle or Android by going to the Apple Store, Amazon or Google Play or in a digital version. Even better you can subscribe to Motocross Action and get a $25 Chaparral gift card to spend on whatever motorcycle parts or products you need. And the awesome print edition will be delivered to your house by a uniformed employee of the U.S. Government. You can call (800) 767-0345 or CLICK HERE or click on the box at the bottom of this page.