HOLIDAY SPECIAL | GET YOUR MXA SUBSCRIPTION ON SALE
This year let Santa wheelie into your home with a subscription to the world's leading motocross magazine.
Right now, a subscription for Motocross Action Magazine is on sale from $19.99 to $16.99 just in time for the holidays. With that subscription you will receive a $25 Chaparral Gift Card to spend on whatever motorcycle parts or products you need. This is a deal that you will make money on.
We know that you think that print magazines are dead and that the internet will fill the void, but most of the stuff in the current issue of MXA won't appear on the web for several months, if at all. Luckily, you can get all of MXA on your iPhone, iPad, Kindle or Android by going to the Apple Store, Amazon or Google Play or in a digital version.
You can call (800) 767-0345 or go to www.hi-torque.com/product/motocross-action-holiday or click on the box at the bottom of this page to subscribe.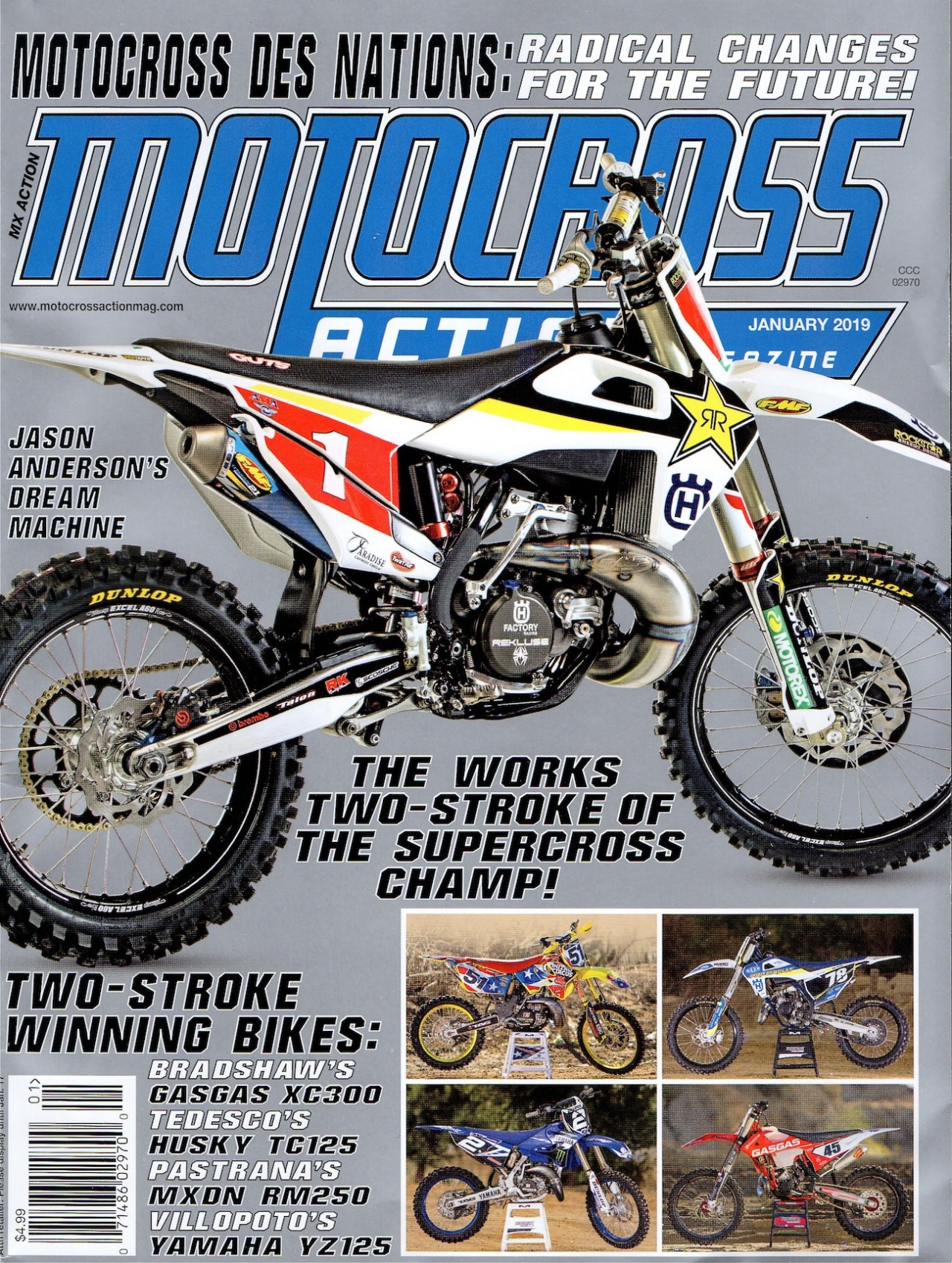 If you had subscribed to Motocross Action, the January 2018 issue of MXA have been in your mailbox, computer or iPhone for quite some time already. This is the 2019 MXA 450 Shootout issue. It is jam-packed with facts and data that will allow you to choose which bike is best for you — and if your confused, we tell you which bike was the best for us. Plus, we test the 2019 Kawasaki KX250, 2019 KTM 250SX two-stroke and fly to Japan to ride the 2019 Suzuki RM-Z250. Plus much, much more.