HOW THE WALKING WOUNDED FARED IN SAN DIEGO

Click on image to enlarge
Once the party starts, you have to be a every round to be in contention. When you miss rounds, you come back at a disadvantage because of the effects of your injury and ring rust.
It is the rare Supercross season that does not see more than a few major players hit the deck and stay down for the count. This week's San Diego II Supercross saw four factory-backed stars return to action. And a few that didn't. In today's competitive climate, sponsored rides depend on being out there.
Trey Canard: Trey cut his hand at Anaheim 2, and even came back out for the main event with blood seeping through his glove. He tried to ride in Oakland, but couldn't hold on and sat out Phoenix because the cut got infected. Trey was back in action at San Diego II and was, as always, blazing fast. Trey was 5th overall. Ya gotta love the guys' heart.
Blake Baggett: Blake Baggett has had a hit and miss season. He didn't start a race until round four because of a pre-sesaon injury, then crashed in his heat race and got hurt again. Blake skipped Phoenix and came back for San Diego II. He probably wishes he hadn't. Bad starts in his heat, semi and last chance, mixed with crashes made it impossible for him to make the 450 Main. We don't see that happening in the future.
Justin Bogle: Justin Bogle had a foot injury that slowed his training before the season started, then he crashed at the first San Diego race and took four races off to heal up. Justin was just feeling everything out and finished in 15th—right behind fellow returnee Andrew Short.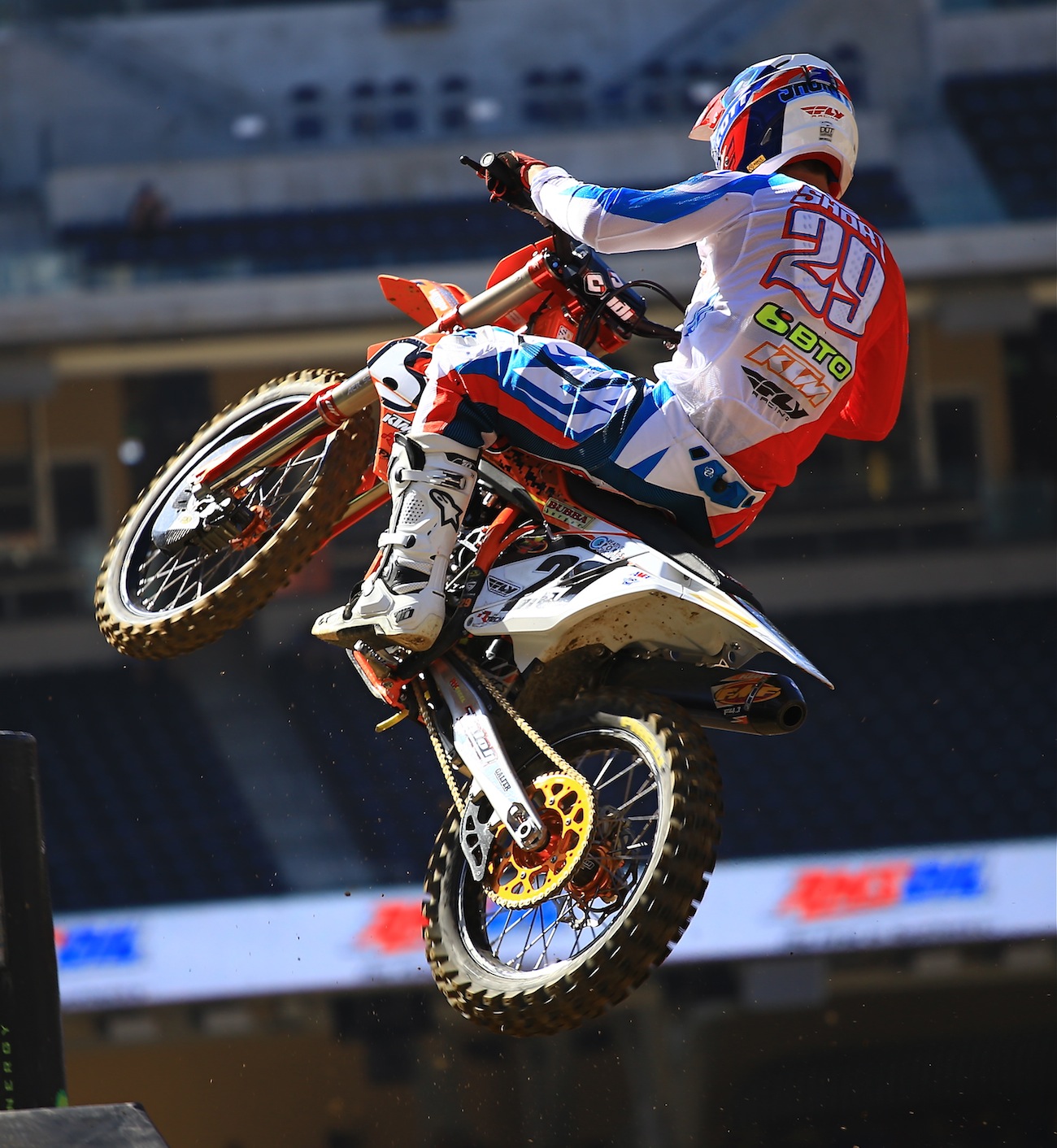 Andrew Short: After missing the start of the 2016 season with a shoulder injury, Andrew Short made his debut at San Diego II. Shoulder injuries often take a long time to rehab fully, so Andrew's 14th was a good starting point for the BTO KTM rider. This is Andrew's final year as a Pro—he'd like to get in a few licks.
James Stewart: He didn't return at San Diego. James Stewart is a classic case of how to mismanage a concussion. He was knocked out at round 1, came back to try to ride too soon, kept testing to prove that he could race, but still couldn't and finally after pulling off in Oakland when he realized that he needed to take time off. Every time there is a race and James doesn't show up for it, we should applaud him for doing the right thing for his long-term health.
Dean Wilson: He didn't return at San Diego and won't be at any other rounds. Dean Wilson torn his ACL (one of the ones he had repaired last season).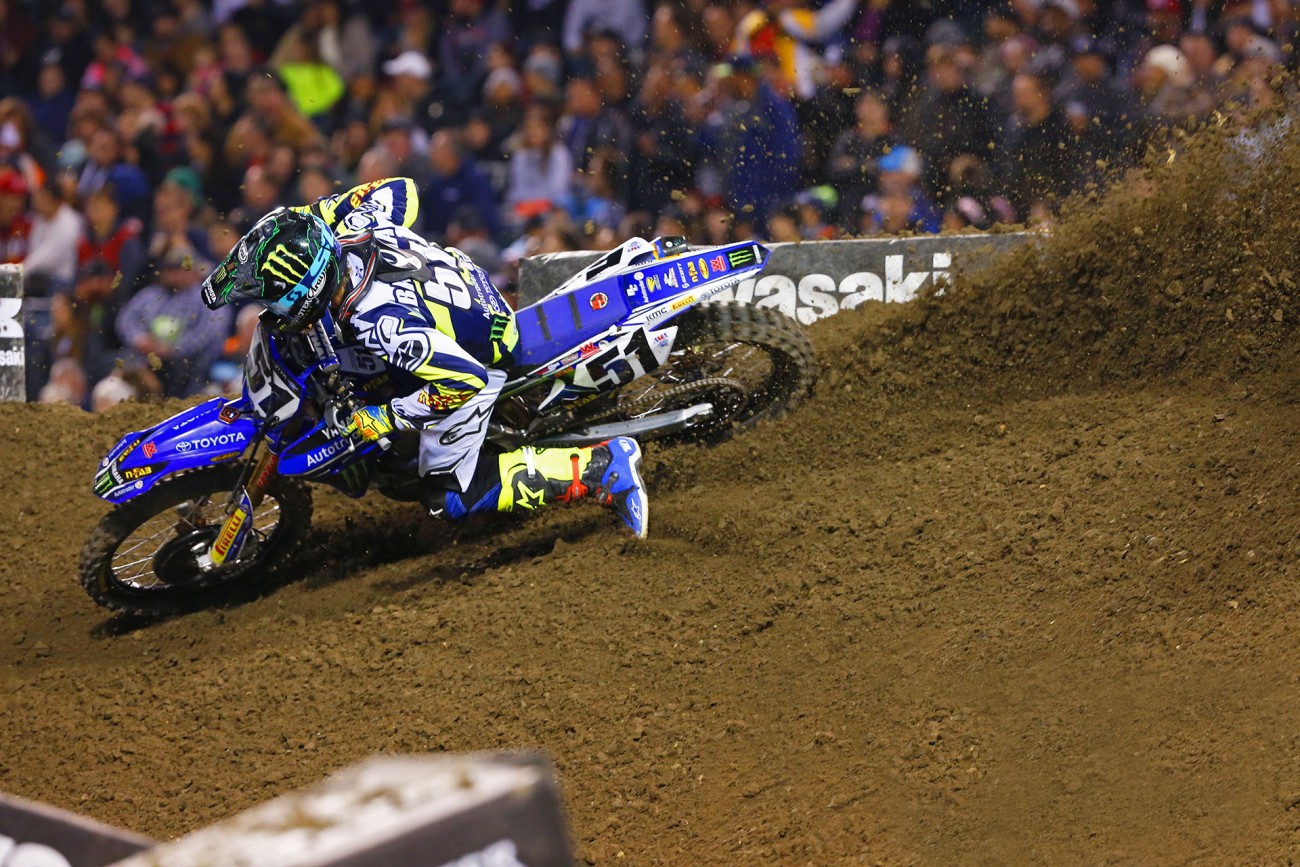 Justin Barcia: He didn't return at San Diego and most likely won't be at any other rounds. Justin Barcia suffered torn ligaments in his thumb, and while he tried to race early on in 2016, he finally gave up to have his thumb operated on. Thumbs injuries are worse than shoulder injuries to recover from.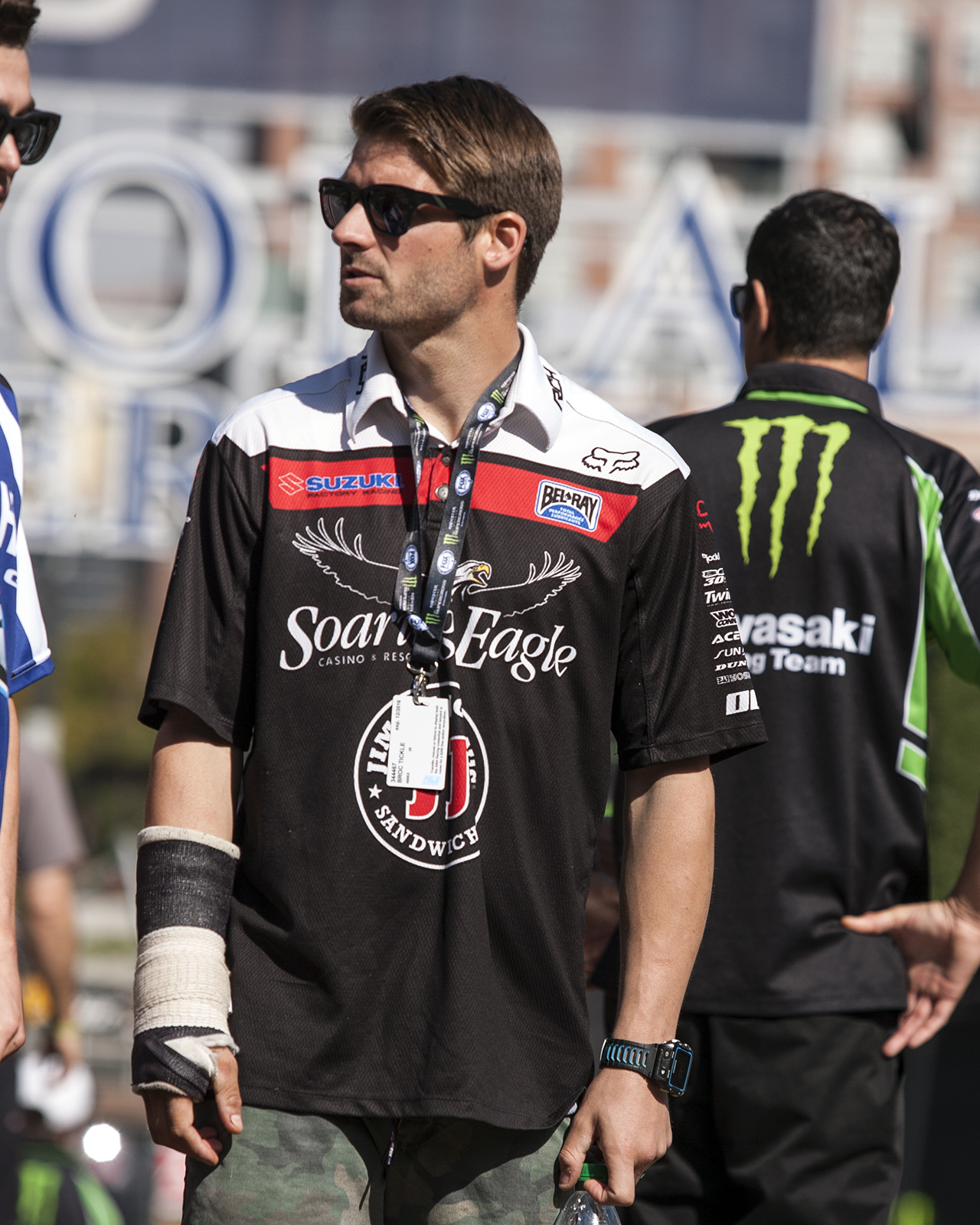 Broc Tickle: Broc Tickle crashed in training before Anaheim 2 and broke his wrist. Jake Weimer was brought in to replace him—and we should see Broc back before the Supercross season is over.