HOW TO FILL THE STANDS OF A SUPERCROSS STADIUM WITHOUT WORRYING ABOUT COVID-19
NOT ONLY ARE THE STADIUM DOGS MADE OF
CARDBOARD, BUT SO ARE THE FANS

The only actual humans in this photo are the players on the bench, the umpire, catcher and batter.  What about the cheerleaders and mascot? They are robotic mannequins. Photo: Chen Chih-Chu, Taipei Times
Is this what hardcore Supercross fans are going to be reduced to? At the opening games of the Chinese Professional Baseball League in Taiwan, no fans were allowed in the stands because of fears of the coronavirus. To solve this problem the Rakuten Monkeys used cardboard cut-outs and mannequins sporting face masks. They were all wearing Rakuten red shirts throughout the Taoyuan Baseball Stadium in an attempt to make it feel like people were watching the game.
Obviously, if this was pushed to the extreme, Supercross could satisfy its sponsors and maybe find new ones by printing advertising for Honda, Toyota, Progressive insurance, Monster and other companies on the shirts and hats of even more cardboard fans.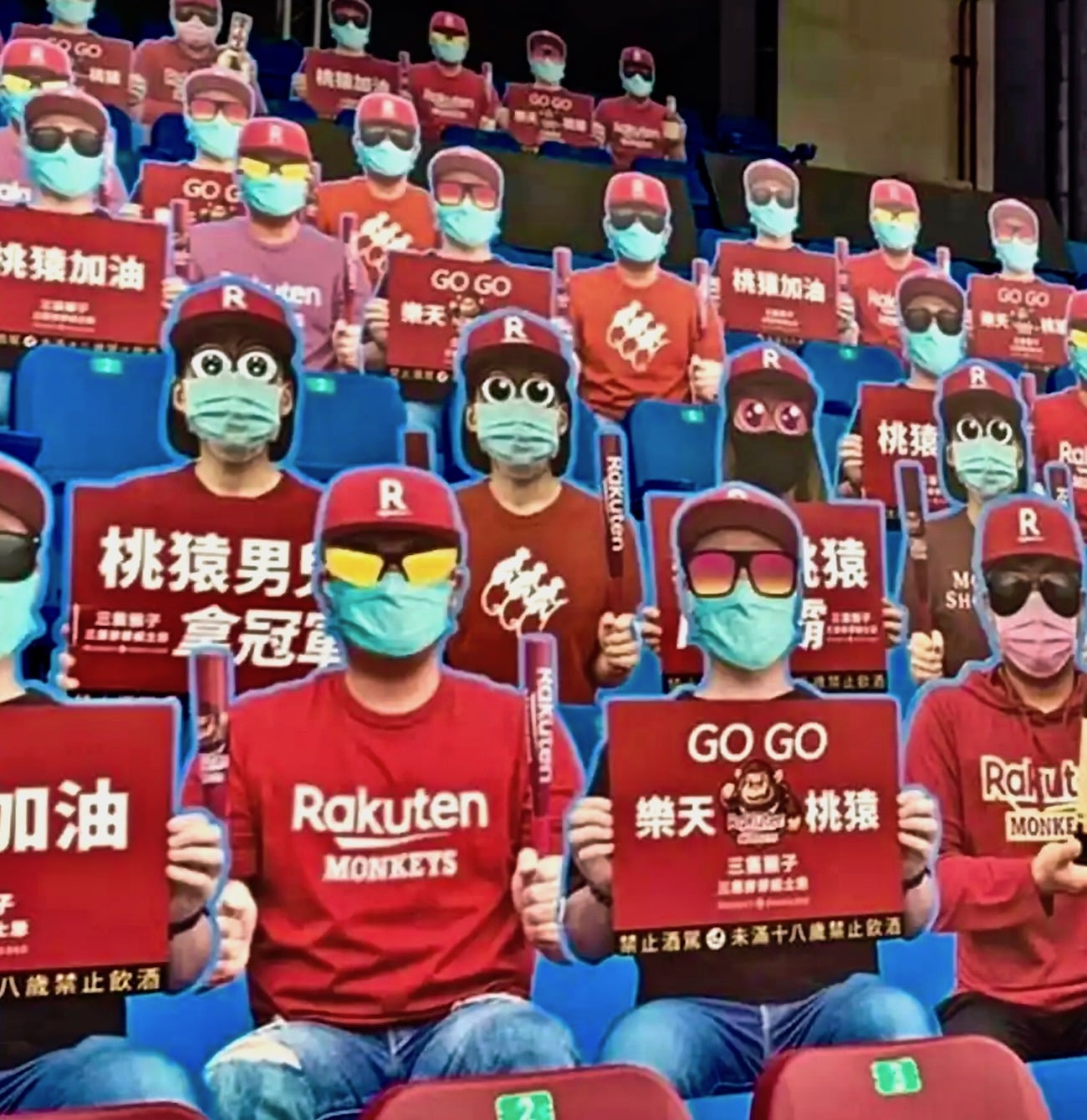 In Taiwan, fans can purchase the cardboard cut-outs and the baseball club will put their faces on the fake fans. It is a way for the loyal fans to feel like they are at the game (and the team to sell cardboard cut-outs).
The Monkey's management even brought in robotic mannequins to add some three-dimensional movement to the Taoyuan Baseball Stadium crowd. According to USA Today, the Monkey's general manager Justin Liu said, "We went with 500 robot mannequins to comply with the current CDC guideline."