IMPORTANT INFO FOR WORLD VET RACERS: THE FOUR-DAY SCHEDULE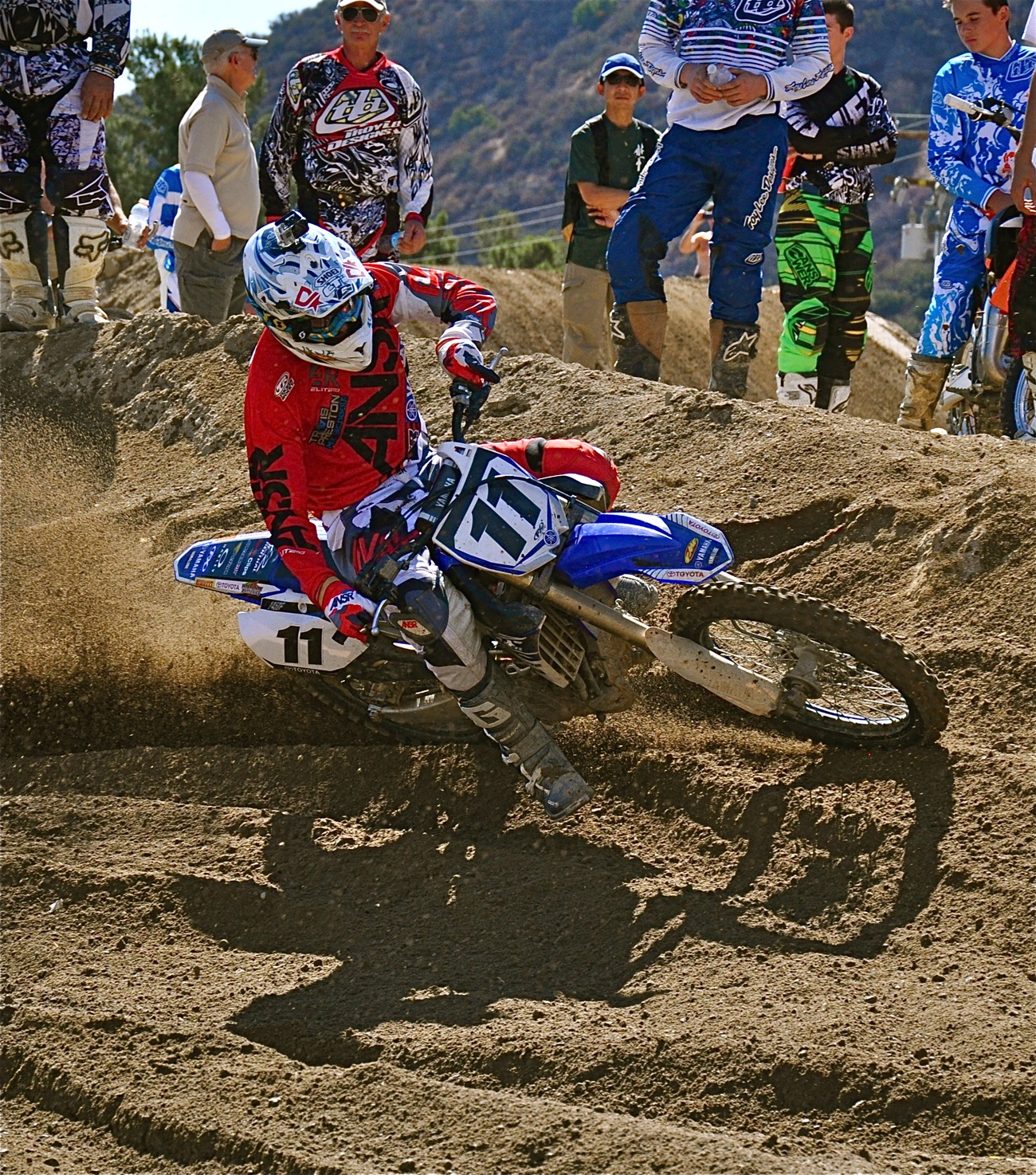 Travis Preston (11) is the current Over-30 World Vet Champion. Last weekend he won the REM Octobercross, beating not only the other Vets, but also the complete 250 and 450 Pro classes.
If you are among the riders racing the Dubya World Vet Championship this weekend, you need to know that there are two days of practice (with different end times on Thursday and Friday), and practice for Saturday's and Sunday's races will start very early (dictated by the sun, but approximately 7:30 a.m.). Also note that on Saturday night the time will change with Day Light Savings time—so be sure to fall back.
THURSDAY, OCTOBER 30
Thursday will feature an open practice from 8:00 a.m. to 2:00 p.m. The Dubya World Vet Motocross Championships (Presented by MTA) will boast a National-caliber track using all of the famous Glen Helen landmarks such as Talledega, Mount St. Helen, Bud's Creek, Yamaha Hill and the Velodrome. Thursday is a chance for out-of-state and out-of-country riders to get adapted to the track—while riding with AMA Nationals Pros and 16 year old kids. It's a wild day. However, the Thursday track will not be the complete World Vet track—as there is a an extra session that won't be used until Friday.
FRIDAY, OCTOBER 31
Friday offers a special practice, limited to riders who have pre-entered into the 2014 Dubya World Vet Championship. This practice runs from 8:00 a.m. to 12:00 p.m. On this day the vendors will be setting up shop and the Glen Helen/Troy Lee Museum will be opened in the afternoon for a historic motocross bike show from Tom White's "Early Years of Motocross Museum."
SATURDAY, NOVEMBER 1
Saturday brings racing to the World Vet Motocross event. The highlight of  Saturday is the Over-40 Pro Championship. There will be support classes for Novice, Intermediate and Expert racers in age groups 25, 30, 35, 40, 45, 50, 55, 60 and Over-70. Over-30 Women will also have a class. It should be noted that the only Official World Championship class on Saturday is for the Over-40 Pros —for everyone else it is a chance to work out the kinks before the big day on Sunday.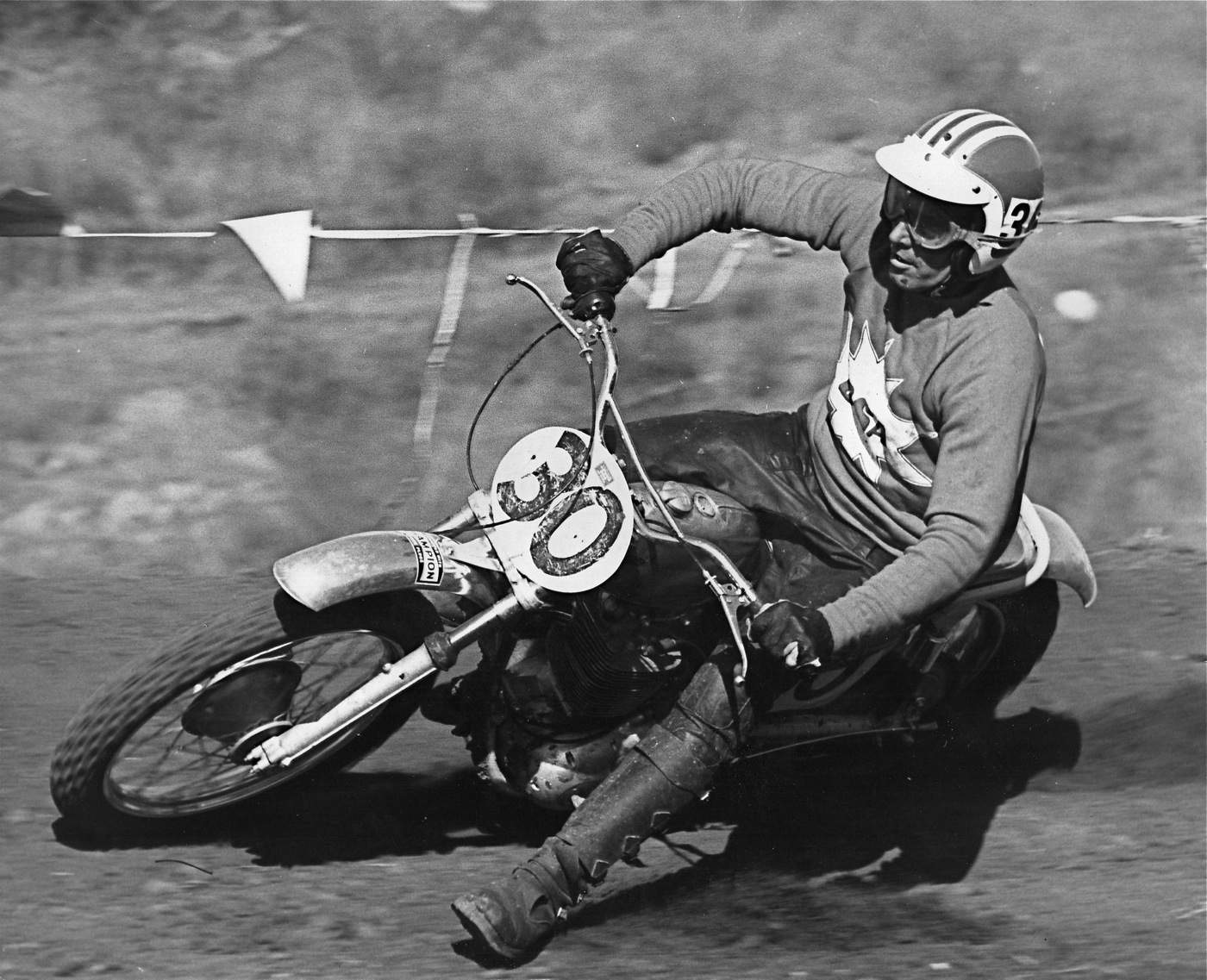 Chuck "Feets" Minert will receive the Edison Dye Lifetime Achievement Award on Sunday at noon in the Troy Lee Museum (next to the starting line).
SUNDAY, NOVEMBER 2
Sunday is the official World Veteran Motocross Championships day. All the same classes that ran on Saturday will race on Sunday—only this time it is for all the marbles. The exception is that the Over-40 Pro class (who named their Champion on Saturday) will be replaced by the Over-30 Pros and a $4000 purse! Last year Travis Preston won the crown and has already confirmed that he intends to defend it vigorously in 2014 by winning last week's REM Octobercross.
Additionally, the Edison Dye Lifetime Achievement Award will be present to Chuck "Feets" Minert at noon on Sunday in the Troy Lee Museum building. Be sure and attened — It will be a very special cermemony with a film and special guest.
For more info go to www.glenhelen.com