IN DEALERSHIPS NOW! 2023 HUSQVARNA HERITAGE EDITIONS HIGHLIGHTING THEIR SWEDISH ROOTS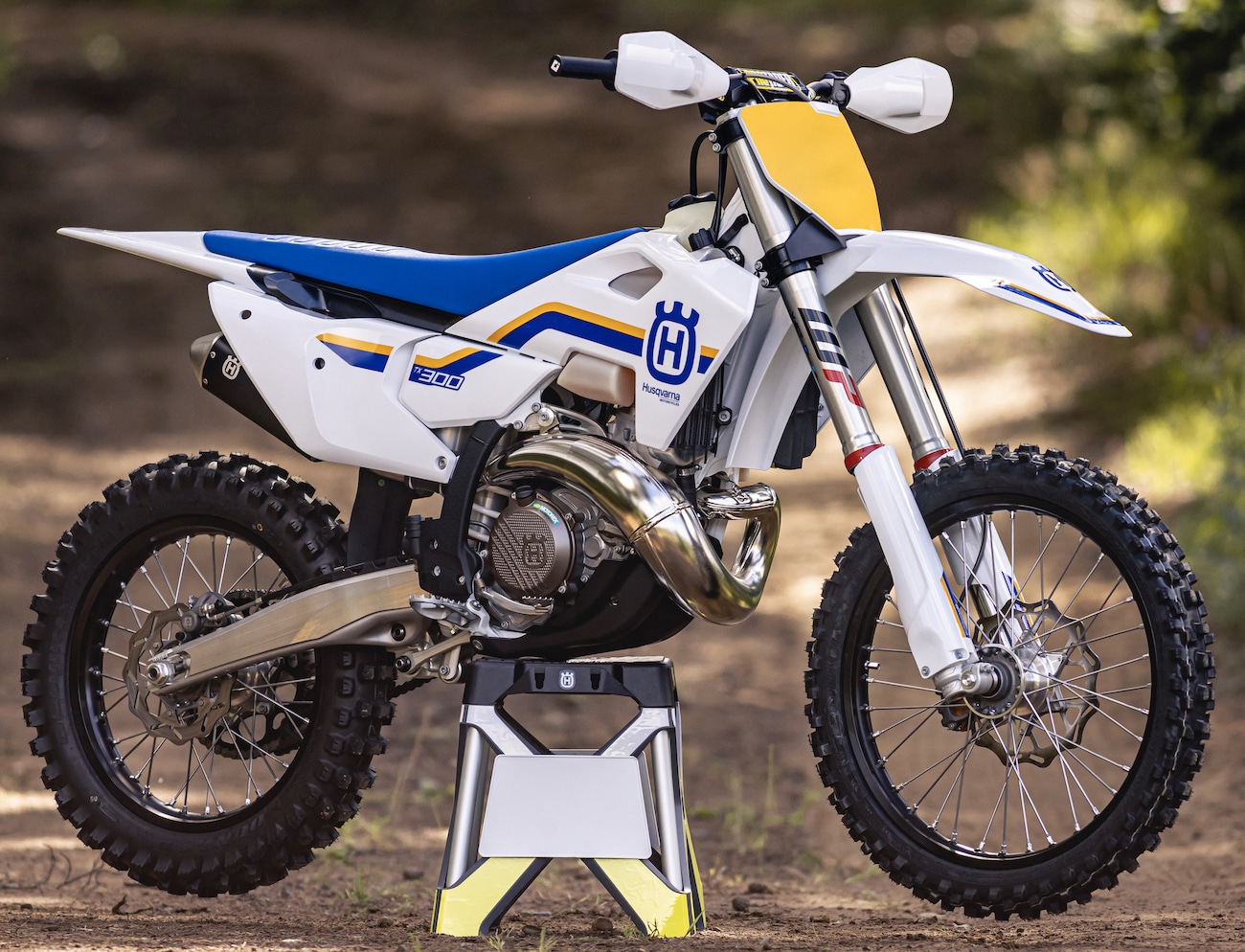 The all-white Heritage models are available in motocross, cross-country and enduro version. This is the 2023 Husqvarna TX300 cross-country two-stroke.
In what can only be considered a surprise, Husqvarna has come out a limited production run of 2023 Husqvarna Heritage machines. The paint and graphic scheme evokes memories of the 1983 models with the Swedish colors waving down the side. Built on the all-new 2023 platforms, the Heritage machines offered in the USA are FC350, TC125, TC250, FX350, TX300, FE450 and TE300. There is nothing retro about the technology, other than the distinctive new look—highlighted by the white frame (ruined by the black frame guards), blue seat, black Takasago Excel rims, yellow front number plate backgrounds and blue/yellow Swedish flag striping.
2023 Husqvarna FC350 from the right side.
2023 HERITAGE MOTOCROSS TECHNICAL HIGHLIGHTS
(1) Husqvarna Racing heritage-inspired graphics .
(2) High-strength black anodized Excel rims.
(3) Proven fuel injection on both the four-stroke and two-stroke models.
(4) Multifunctional switchgear selects two maps, QuickShift, Traction Control and Launch Control.
(5) Premium-quality ProTaper handlebars.
(6) Electric start on all two- and four-stroke Heritage models.
(7) Class leading Brembo hydraulic brakes and clutch.
(8) Lightweight WP XACT air fork are 3 pounds lighter than conventional forks.
(9) The WP XACT shock features tool-free adjustment of compression and rebound settings.
(10) All white frame and plastic.
(11) In dealerships now (in limited numbers). Call your friendly local Husky dealer now!
2023 TE300 Heritage Edition two-stroke.
2023 FX350 Heritage Edition cross-country.
2023 TC250 Heritage Edition two-stroke.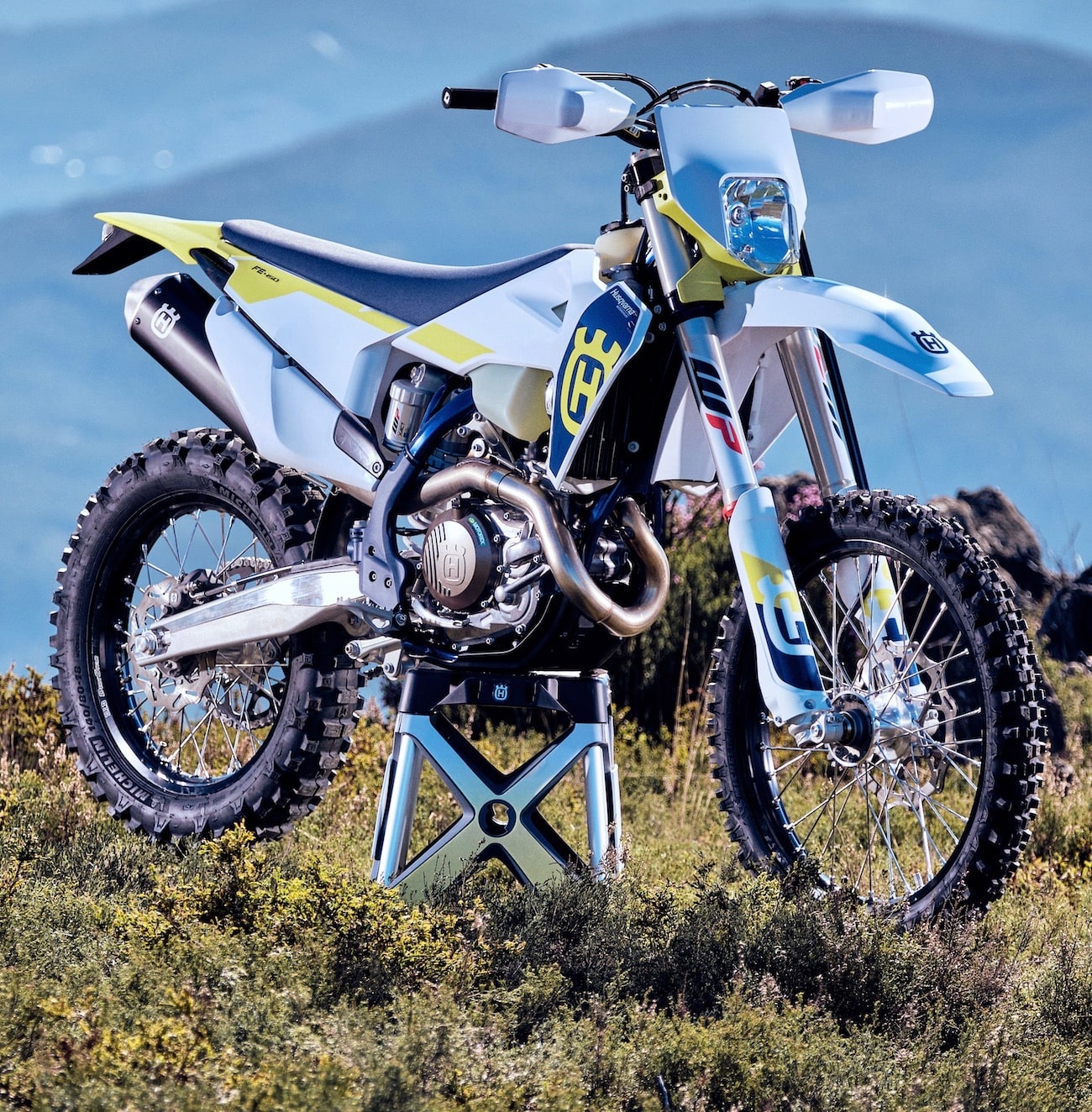 2023 FE450 Heritage Edition.
2023 TC125 Heritage Edition two-stroke.