INDUSTRY HAPPENINGS: THE LATEST NEWS IN MOTOCROSS
JUSTIN BARCIA OUT OF GERMAN SMX CUP: FUELING THE JGR SUZUKI RUMORS
Justin will move to his third brand this coming season. Yamaha is out and Suzuki is in.

Justin Barcia has dropped off the Yamaha manufacturer's team for the SMX Cup this weekend citing conflicting team contracts. Since the JGR team has been seen riding Suzuki's at the local test tracks, it is obvious that JGRMX will be switching from Yamaha to Suzuki for the 2017 season—and thus Barcia can't in good faith race a Yamaha.
2016 EDISON DYE MOTOCROSS LIFETIME ACHIEVEMENT AWARD TO LARS LARSSON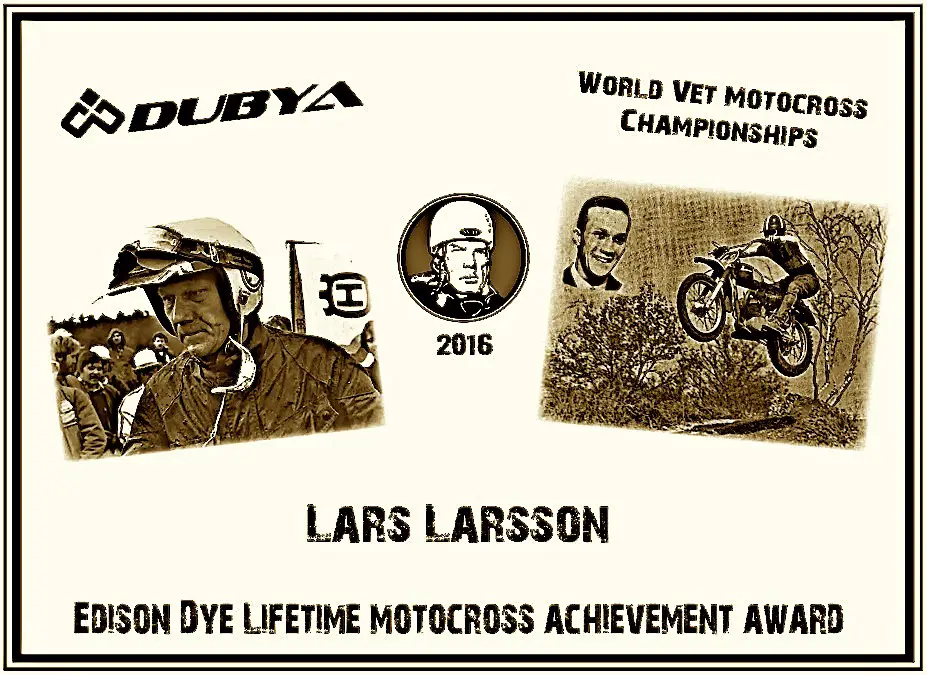 World Vet Championship press release:  Tom White and Bud Feldkamp are excited and proud to announce that the 2016 recipient of the Edison Dye Motocross Lifetime Achievement Award will be none other than AMA Hall of Famer Lars Larsson! Lars was one of the true pioneers of American motocross, as he helped Edison Dye introduce motocross racing to America in the late 1960s, and was instrumental in setting up Husqvarna dealerships during that golden period. Lars initially agreed to assist Edison for one year, but that one year turned into a lifetime, as the Swede remained in the United States to this day. A full bio of Lars, along with some updated comments by Lars himself, will be found in the Dubya World Vet Motocross Championships event program.
Lars will be honored during day two, November 6th, of the Vet Championships with a ceremony (hosted by Tom White) beginning around noon. Many of Lars' contemporaries will be interviewed as well as an Early Years of Motocross Museum produced video highlighting Lars exemplary career. The ceremony will be held in the Glen Helen Museum, so plan on getting there early for the best seats.
After the presentation, there will be an autograph signing session featuring Lars, Chuck Sun, Gary Jones, Broc Glover, and many other past Edison Dye recipients and Hall of Fame members. A special, limited-edition, collectable poster signifying Lars achievement will be given to the first 100 fans in the autograph line! This all happens as the 2016 Dubya World Vet Motocross Championships at Glen Helen Raceway, November 5th and 6th. Congratulations, Lars, for being the next member of the Glen Helen Walk of Fame, and the 2016 recipient of the Edison Dye Motocross Lifetime Achievement Award. For more info go to www.glenhelen.com.
ALEX MARTIN & JORDAN SMITH TO TROY LEE DESIGNS KTM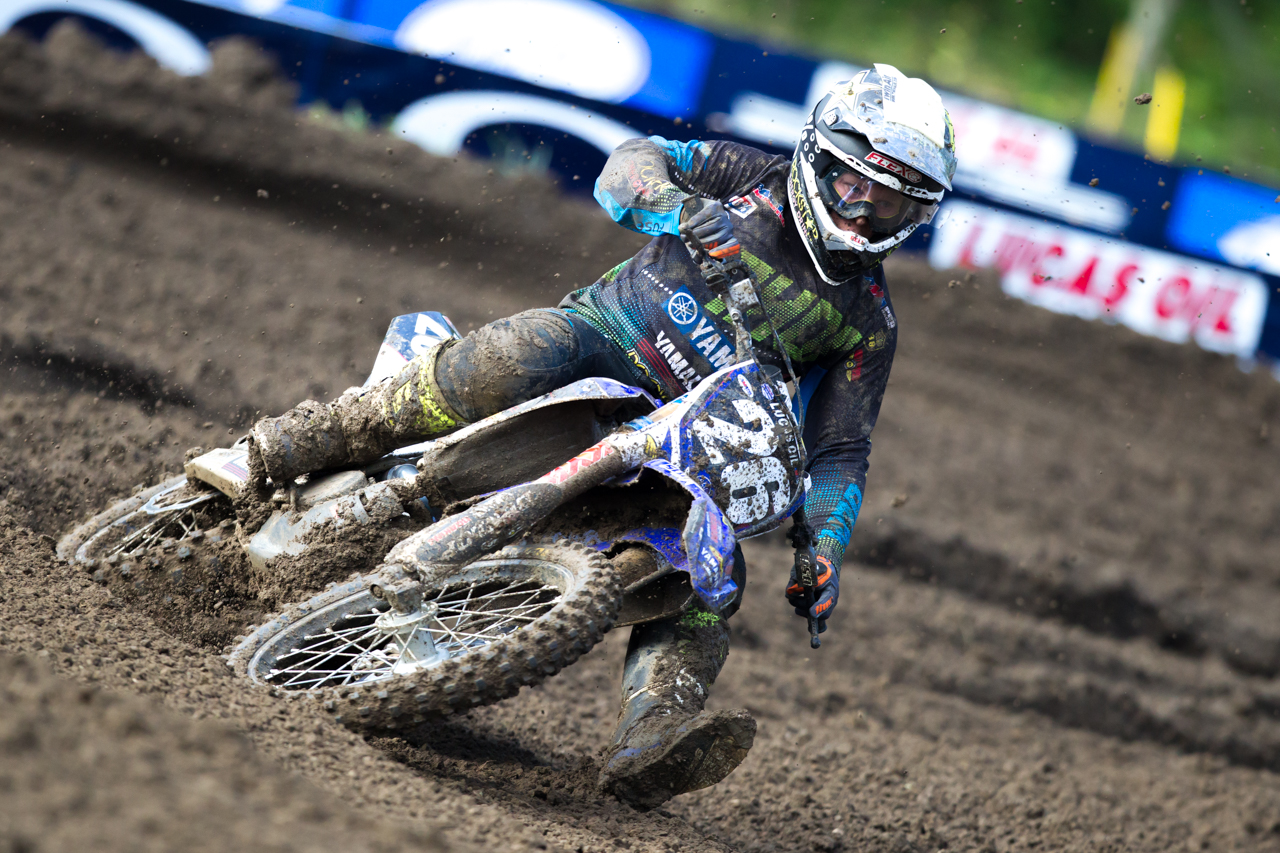 Both Martins (Alex show above) have left the Star Yamaha team—one for Geico Honda and the other for Troy Lee KTM.
Alex Martin will race for the Red Bull KTM 250 team for the next two years. Martin was riding for Star Racing Yamaha this year and finished second in the AMA 250 National Championships. While Alex Martin goes to KTM, his brother Jeremy will be on the Geico Honda team. Jordan Smith will move from the Geico Honds team to Troy Lee Designs also. Additionally, Colt Nichols will be moved to the Star Yamaha team after being on the CycleTrader/Rock River Yamaha team in 2016.
PRO CIRCUIT 2017 KAWASAKI KX250F TITANIUM VALVES

Pro Circuit press release: Pro Circuit is well-known as a premier engine builder and we only offer our customers the best performance products available. Our titanium exhaust valves and titanium intake valves are two new products that will help extend the life of your engine while making a difference in the performance of your race bike. Pro Circuit titanium valves are now available for 2017 Kawasaki KX250F for riders looking for a performance advantage over the field. Designed using our extensive racing experience and manufactured to our exact specifications by Del West, the industry leader in F-1 valve technology, each exhaust and intake valve is CNC-machined and precision ground. A thermal-nitride coating is then applied to increase performance, durability and help reduce normal wear. The retail price is $357.95 (exhaust valves) and $357.95 (intake valves) at www.procircuit.com.
MINIME MOTO CAN PERSONALIZE YOUR OWN 1/6TH SCALE MOTOCROSS BIKE
A Jody Weisel-inspired replica KTM 450SXF.

MiniMe Moto Press release: MiniMe Moto, the originators of 1:6 scale replica motocross bike graphics, has launched their all new website (www.minimemoto.com) and a complete customizable product line that includes 1:6 scale modern motocross replicas and accessories. You can go to the website and choose up to 14 customizable options including brand, rider name, number, graphics and logos. Its fun and easy to create your MiniMe Moto. Simply choose the brand and design then customize it by adding your name, number and logos in the customizable fields.
Once you are done simply place your order and we will take care of the rest. Your custom MiniMe Moto will ship within 10 days and will arrive to your specifications and ready for display These replicas make great gifts, trophies for race events, thank you items for the sponsors that help your racing efforts, marketing items for shop owners or simply to display in your home or office. Find out more at www.minimemoto.com.
RECALL OF 2017 HUSQVARNA MOTOCROSS & OFFROAD MODELS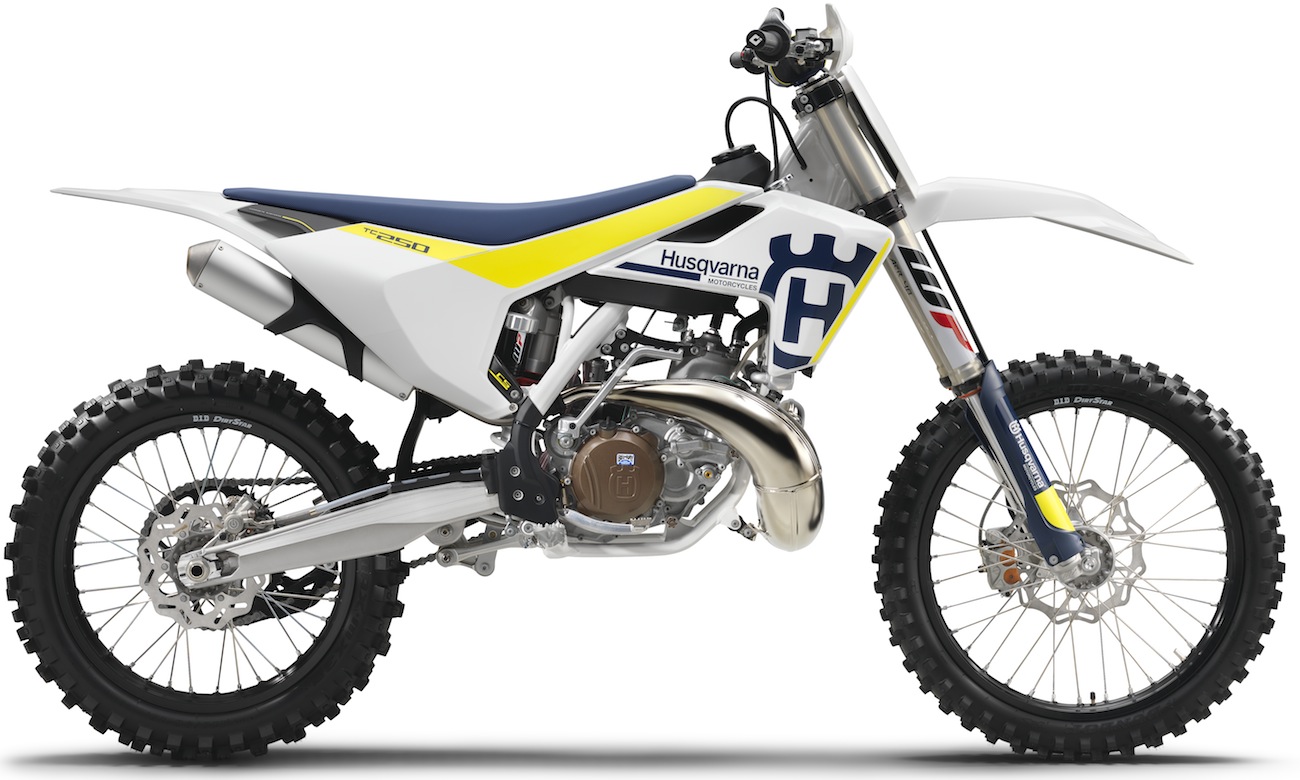 Husqvarna press release: Husqvarna Motorcycles is recalling certain frame numbers of TC, FC, TX, TE and FE models of model year 2017 to authorized Husqvarna dealers for an inspection and, if necessary, replacement of the hand brake cylinder. Following market investigations by Husqvarna it has been determined that anomalies in the manufacturing process have resulted, with certain batches, in hand brake cylinders with defective machining from the supplier. This can lead to early wear of the sealing cup in the hand brake cylinder, thus leading to impaired braking performance. As the anomalies are restricted to specific batches, the hand brake cylinder must be checked and the affected batches replaced. The following models are affected by the recall (the list may vary based on country specification): TC 125, TC 250, FC 350, FC 450, TX 125, TE 250, TE 300, TX 300, FE 250, FE 350, FE 450, and FE 501.
Owners of affected motorcycles will be informed by a personal letter and are asked to immediately contact an authorized Husqvarna Motorcycles dealer to arrange an appointment for inspection. In addition, customers can check online in the 'Service' area of the Husqvarna Motorcycles website to determine if their motorcycle is affected by this recall (you can click here to get there faster). The check and/or replacement of the hand brake cylinder will be carried out at no cost to motorcycle owners, but must be performed by authorized Husqvarna dealers only.
SMX RIDER'S AND MANUFACTURERS CUP ON CBS SPORTS, SUNDAY OCT. 9

Youthstream press release: Youthstream is pleased to announce that CBS Sports Network will broadcast next-day in U.S. and Canada a 3-hour program from the first ever Monster Energy SMX Riders' and Manufacturers' Cup, an all new indoor Supermotocross race that will take place inside the VeltinsS-Arena, Germany, on October 8th starring the biggest names in motocross and Supercross, such as the Supercross World Champion Ryan Dungey and the Motocross World Champions' Tim Gajser and Jeffrey Herlings among many other champions such as Marvin Musquin, Romain Febvre, Zach Osborne, Jake Weimer, and many more.
The riders will not only race for individual glory, but for the pride of their brand, KTM, Husqvarna, Honda, Kawasaki, Yamaha and Suzuki, where the winning team will have their name etched into the prestigious SMX Trophy. Fans from the USA and Canada can watch the Monster Energy SMX Riders' Cup on Sunday, October 9 at 1:00 p.m. (Eastern) or 10:00 a.m. (Pacific).
HOW THE SMX RIDER'S & MANUFACTURER'S CUP RACE WORKS
Are you ready to try to comprehend the SMX Cup? Put on your thinking caps because this weekend's SMX Cup in Germany is about to unleash something that the motocross world has never seen before. What is that? A race format that is so convoluted that it boggles the mind. This is also the third "Race of the Century" in this century. Here are the salient points.
(1) Youthstream says that the SMX event is not a Supercross or a motocross. It's "Supermotocross." Very catchy title—you gotta wonder how they thought of it. The track will have elements of both disciplines—although we are pretty sure that both Supercross and motocross have evolved to have features of both already. In essence the idea is to have an outdoor race in a stadium, or maybe to have a Supercross race that isn't a Supercross. Most likely it will be a fairly normal-sized American-style Supercross track, but mellower. No matter, it is a motorcycle race
(2) Each manufacturer (KTM, Honda, Husqvarna, Yamaha, Kawasaki and Suzuki) will field four-man teams—although only three riders will race each of the three motos. The fourth rider can substitute for one of the three at any time during the three motos.
(3) In addition to the 24 riders named to the manufacturer teams, three riders, not connected to any team, will also compete. These three riders cannot compete for the team award (because they aren't on one of the six teams). They also cannot race the pole position sprint for gate pick, but instead will get the 7th, 14th and 21st picks at the gate (essentially the last pick at the gate in sequence). They can, however, be in the running for the overall individual prizes.
Inside view of the Veltins Arena in Germany.
(4) There will be a Superpole for gate pick—with one rider from each manufacturer's team doing a two-lap sprint competition. The rider that wins Superpole gets his team the 1st, 8th and 15th gate pick. The second fastest riders will get the 2nd, 9th and 16th gate pick and so on.
(5) Riders can ride a 250 or a 450 and a two-stroke or a four-stroke. The Over-23-year-old-rule does not apply at the SMX Cup.
(6) The Manufacturer's title will be decided by the lowest total score of the three riders on each team. A perfect score would thus be a 1-2-3 sweep of all three motos by a single team. The points system will be 1 point for first, 2 points for second, 3 points for third, 4 points for fourth, all the way back to 21 points for last. Each team is allowed to drop their two worst score (which means that out of a total of 9 scores (3 riders times 3 motos) only the best 7 scores will be added up.
(7) The individual winner will be decided by the best combined score from the three motos (a 1-1-1 would be perfect). First place will win $55,819. Second place gets $33,485. Third place gets $22,322.
(8) As a consolation prize, the highest placing 250cc rider gets $11,160.
(9) To fill out the night, there will be two support races—both on 125cc two-strokes (and one of those will be Yamaha YZ125s only).
(10) So break out your calculator and note pad and sit down to watch the SMX Rider's and Manufacturer's Cup on CBS Sports on Sunday, October 9 at 1:00 p.m. (Eastern) or 10:00 a.m. (Pacific).
SMX CUP TRACK PREVIEW

HUSQVARNA VITPILEN 401 WINS GOLDEN CLIO AWARD
Husqvarna press release: Husqvarna Motorcycles is very pleased to announce that Kiska GmbH, the Austrian design expertise behind the new Husqvarna Motorcycles Vitpilen 401 Concept has won a coveted Gold Clio Award. With the Vitpilen 401, Kiska has tapped into the more than a century-long tradition of Husqvarna Motorcycles to create a radical motorcycle format that captures a distinct progressive feel. Kiska was named winner of the 2016 Gold Clio Award for Product Design in the category Vehicles.
Clio Awards are esteemed international awards for the creative business. They are presented annually to talent and agencies that succeed in pushing the boundaries of creativity. The 2016 winners have been awarded on Wednesday, September 28 at a ceremony at the American Museum of Natural History in New York City.
Husqvarna Motorcycles extends warm congratulations to Kiska in being named a 2016 Gold Clio Award winner and looks forward to the Vitpilen 401 redefining the look of future street motorcycles.