INSIDE HAIDEN DEEGAN'S FACTORY STAR RACING YAMAHA YZ250F
INSIDE HAIDEN DEEGAN'S FACTORY STAR RACING YAMAHA YZ250F
Motocross Action Magazine dives in deep into the rookie Haiden Deegan's Star Racing Yamaha YZ250F with mechanic Brent Duffe. Haiden has finally made his highly anticipated pro debut and we wanted to learn what makes up his race bike. Delran plugs, back-up start button, secret map switches, sub-frame mods, -10mm back foot-pegs, different length shock shaft, custom FMF pipe, titanium front axle, works chassis labs engine mounts, custom altered pro taper grips, and more are all used on his race bike.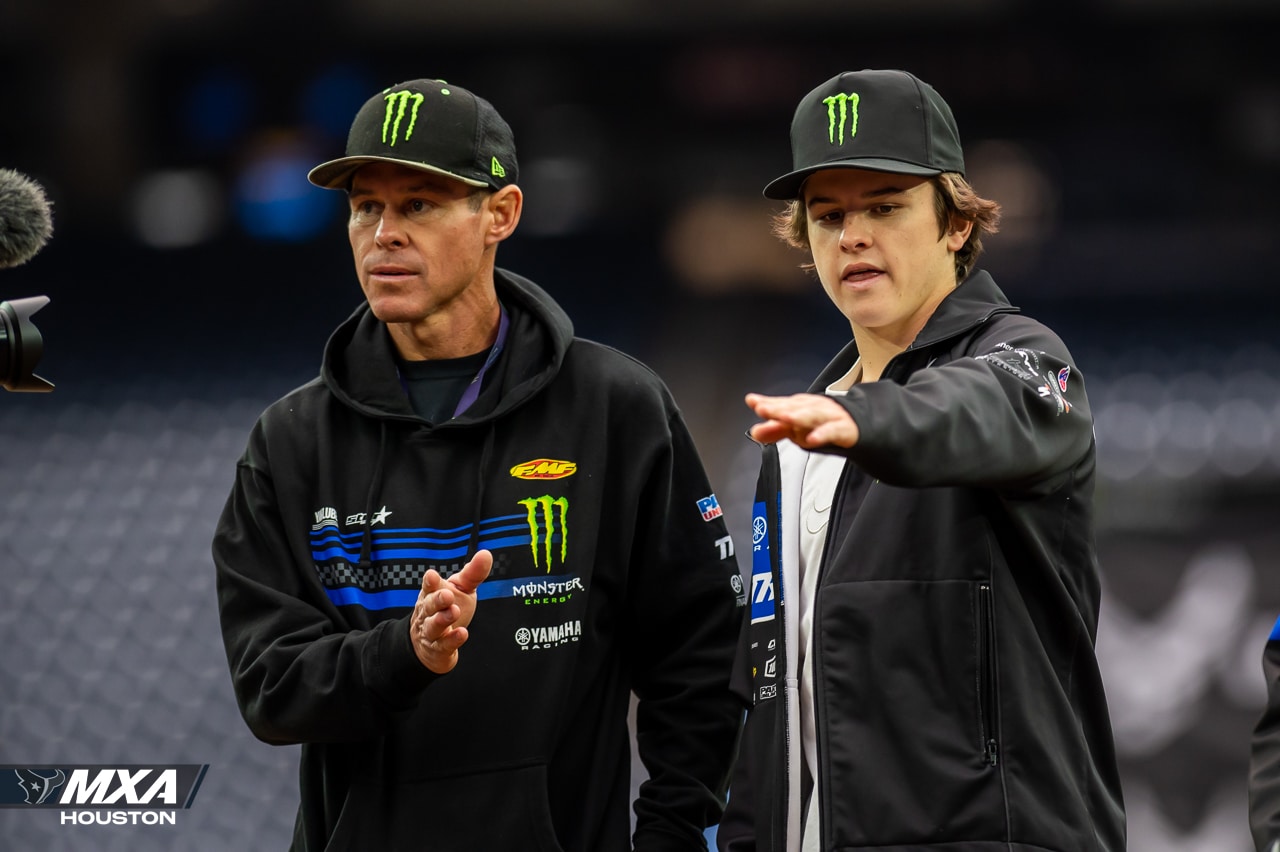 Haiden and his Dad, Brian Deegan, walking the track together in Houston. 
Brent Duffe worked with Justin Brayton for a long time, then he wrenched for Christian Craig in 2021 and 2022, and now he's with Haiden Deegan. 
Haiden's YZ250F is sharp.