INTERVIEW OF THE WEEK: ANDREW SHORT
Andrew Short had an abridged Supercross series, due to a nasty crash at the Atlanta round. The resulting effects kept him out until the Hangtown National opener. Photo by Kyoshi Becker.
Andrew Short's National results this year are not what he would like or expect of himself. However, after overcoming a nasty injury in Supercross, it's impressive that Shorty is lining up to the gate and scoring points. Before the season began Andrew admitted that 2016 would be his last year of racing professionally. He wants to go out on a high note. The 33-year-old from Colorado, who is married with two children, continues to show his resolve to his fans by soldiering on. It's fair to say that Andrew Short is one of the fan favorites of his generation. He will be missed dearly. If you attend one of the remaining Nationals, be sure to stop by the BTO Sports KTM pit and wish Andrew well.
I decided to catch up with Shorty at his home National at Thunder Valley and ask a few pressing questions about injuries, retirement, and how he wants to be remembered.   
By Jim Kimball
Andrew Short is currently 16th in the 450 National standings. This is his last full season of racing motocross professionally. Photo by Brian Converse.
Andrew, it's never a good time to crash and get injured, especially when you are beginning your final year of racing.
Yeah, that crash in Supercross really took the wind out of my sails. Actually, in December I also crashed. I hurt my shoulder and got a concussion then, too. I really had to regroup in December, and I started my Supercross season a little late. To have another concussion during Supercross was not what I was looking for in my last season of racing. It was a huge disappointment, but that is how life goes. I've been able to race the outdoors, which is good. For a while I wasn't sure I would be able to. I was waiting on the doctors, while trying to get as much information as I could on concussions. There was definitely a thought that I would not race this summer. Everyone is becoming aware of how serious concussions are with football, and closer to home with former Action Sports star Dave Mirra [who took his own life after suffering from depression due to concussions]. I have two kids, and I want an awesome life after racing. I definitely burned through a lot of cognitive reserve, but at the end I got a good report from the doctor. I am back racing and am very appreciative for that. Right now I am very thankful that we have nine more races, because I really want to find a way to be more competitive. If I don't find some more speed it's going to be miserable the rest of the Nationals.
You provided a glimpse into the mentality of a professional athlete with that last answer–to remain competitive until the end.
I've been very blessed to have such a long career. I've noticed that since last summer the racing hasn't been coming as easy to me. As a result, I've been pretty disappointed. I just need to keep trying, and doing my best week in and week out. I want to get things clicking to where I can be competitive, or at least having fun.
How do you feel being at the races and knowing it's your last season?
It's different, that's for sure. As I said, I had expected to be a little bit faster, but I'm riding an awesome bike and am around a lot of good people. I am thankful to be here. This opportunity is definitely something that I won't have again. It has been a dream come true to be able to race this long. I'm really hoping to stay in touch with the people here in the paddock, and stay involved in some way. I'd like to help in some form or fashion.
You have had so many great moments in this sport. What races stand out for you?
One was back in 2010 when I was on the winning Motocross des Nations team, when it was held in Colorado. The des Nations doesn't come to America very often, let alone Colorado where I grew up. To be a part of that winning team was incredible. Winning the Seattle Supercross in 2012 also stands out. I've been very fortunate to have been a part of some very good teams, and I have made some great friends. It's a sport that I have truly loved, and I hope to stay in touch.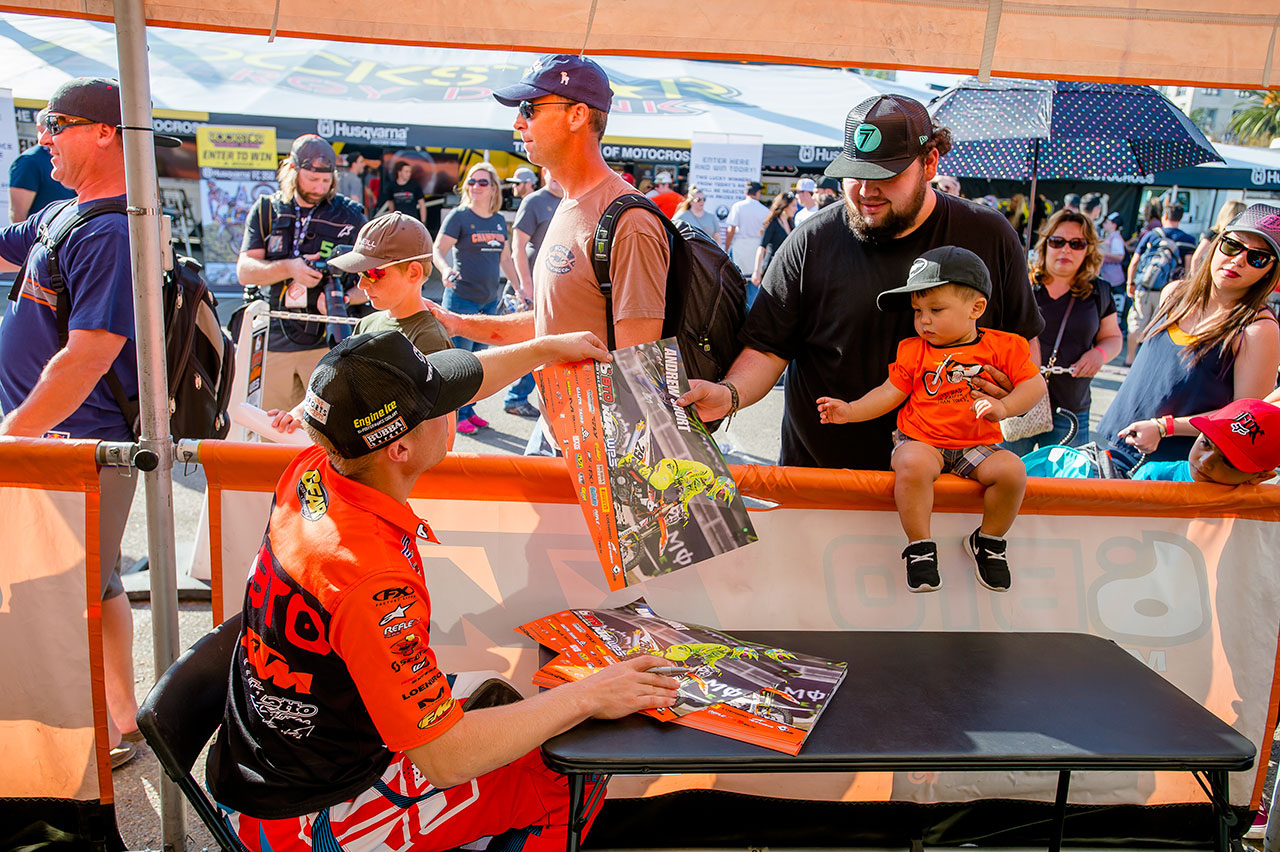 Shorty has long been a fan favorite. He will be missed. 
What will you do once the Nationals end this summer?
I love dirt bikes, so I still hope to be able to ride. I have been doing the same 29 races a year since I got out of high school, so I am ready to do more trail riding. I would like to spend more time riding in the mountains in Colorado, and doing a little riding down in Baja. Maybe I'll even go to some different countries to do some trail riding and different types of events. In terms of racing, I would welcome an opportunity to work with a race team, as I think I can be beneficial.
Finally, what would you like to say to your many fans?
I'm just so thankful for them! I was a kid in Colorado growing up reading all the motocross magazines, and watching all the races on TV dreaming if it would come true for me. It really has been a dream come true, and I am very blessed to have done this. I hope that people remember that I always gave it everything that I had, and that I really appreciated what I was given. Hopefully I can continue on in some capacity with this lifestyle. I enjoy being around these like-minded passionate people who want to get better every week.