OFFICIAL ANNOUNCEMENT: DAVI MILLSAPS OUT OF MONSTER CUP
Click on image to enlarge
Davi Millsaps got hurt early enough to be back on the bike in time for Anaheim I, but just in time.
Official Yamaha press release: While practicing aboard his #18 Yamaha YZ450F at Yamaha's test track in Corona, California, this past Friday, Monster Energy/Yamalube/Chaparral/Yamaha Financial Services/Yamaha Factory Racing's Davi Millsaps fell and fractured his left elbow. He was transported to the hospital following the incident and was held for observation until Monday when he was discharged.
After a complete medical evaluation, it was determined that Davi will unfortunately be unable to compete at the 2017 Monster Energy Cup, which is this Saturday, October 14, at Sam Boyd Stadium in Las Vegas, Nevada. He will have surgery performed on his fractured elbow soon.
Keith McCarty, Motorsports Racing Division Manager for Yamaha Motor Corporation, U.S.A., said, "I feel really bad for Davi and the entire team. He's been doing a lot of training on his 2018 YZ450F, and things have been going well. He and the team were making excellent progress, and they were looking forward to this weekend's Monster Energy Cup where Davi was scheduled to make his debut with our Yamaha Factory team. We're confident that Davi will be able to make a speedy recovery and return to racing soon."
MORE YAMAHA NOTES: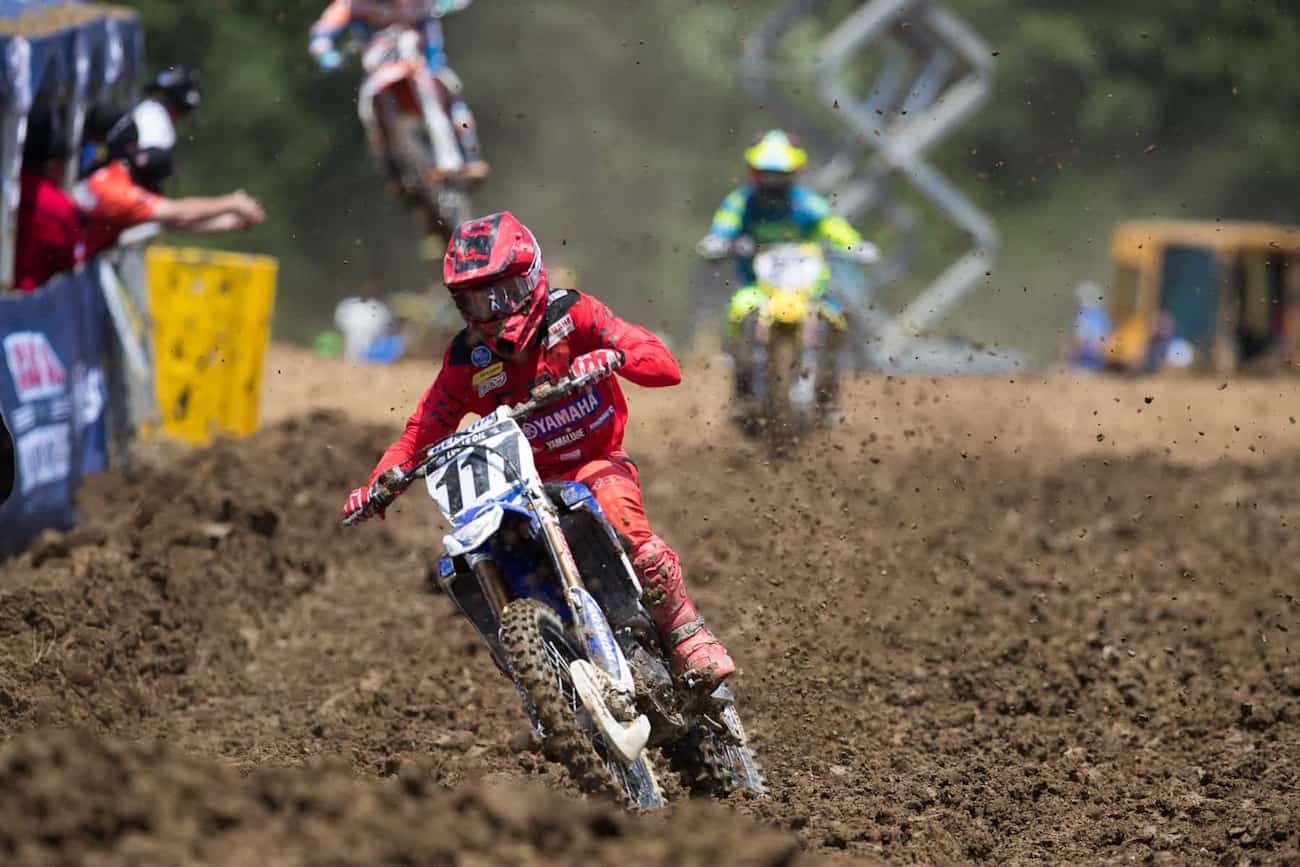 Dean Ferris at High Point earlier this year. Photo: Scott Mallonee
Davi's broken elbow and concussion leave him with only 2-1/2 montha to get ready for Anaheim 1. That will be tight, depending on the haling time of his elbow surgery and subsequent rehab. Although many people have wondered why Australian Dean Ferris didn't get called up to the factory Yamaha team for 2018, it does seem that Ferris might well be on Yamaha's radar to join the team for the AMA 450 Nationals (since Davi only has Supercross contract). Ferris is the current Australian 450 National Champion, but raced the 2017 Mt. Morris AMA National in a one-shot deal and went 2-14. Yamaha will need help by outdoor time if Cooper Webb, who will also not be at the Monster Cup because of thumb injury, doesn't come around.