JAMES MARSHALL RIDE DAY A SUCCESS!
ÿYesterday the motocross community pulled together and supported a fallen rider. James Marshall, a well-known and respected rider throughout the industry, sustained a spinal injury in his heat race at the San Diego Supercross. To help raise money for Marshall's exorbitant hospital bills, a host of companies joined together and formed a ride day. While the weather wasn't cooperative (it poured the night before and turned the track into a mud bog), Glen Helen did an exceptional job at prepping the track as best they could. Better yet, the rain didn't deter supporters from showing up, buying raffle tickets, t-shirts, and bidding on rider jerseys.
A slew of pro riders made a presence. Nick Wey, Ryan Villopoto, Troy Adams, Grant Langston, Sean Collier, Richie Owens, Michael Lapaglia, Ryan Morais, Andrew Short, Ryan Abrigo, Bobby Kiniry, Brian Gray, Josh Grant, Mike Alessi, Jeff Alessi, and others rode the track and supported the cause as well.
For more information on how you can help James Marshall, please visit www.helpjames.org.
ÿJerseys up for auction
ÿBrian Gray and Bobby Kiniry
ÿGreg Lasiewski and Russ Brennan
ÿJackson Esselman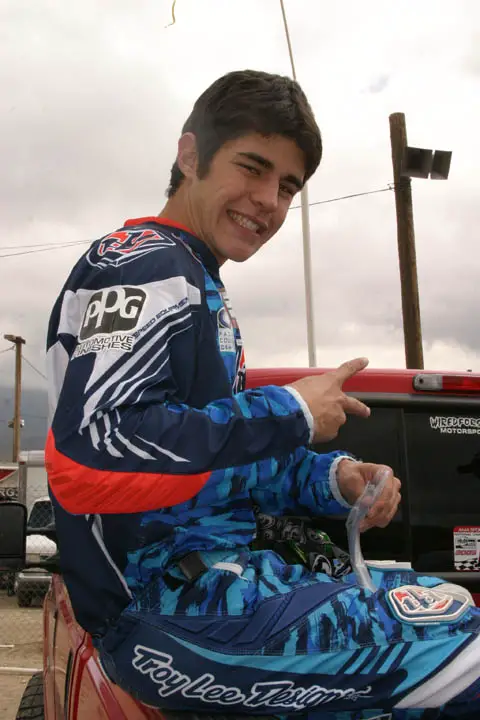 ÿMichael Lapaglia
ÿGlen Helen mud bog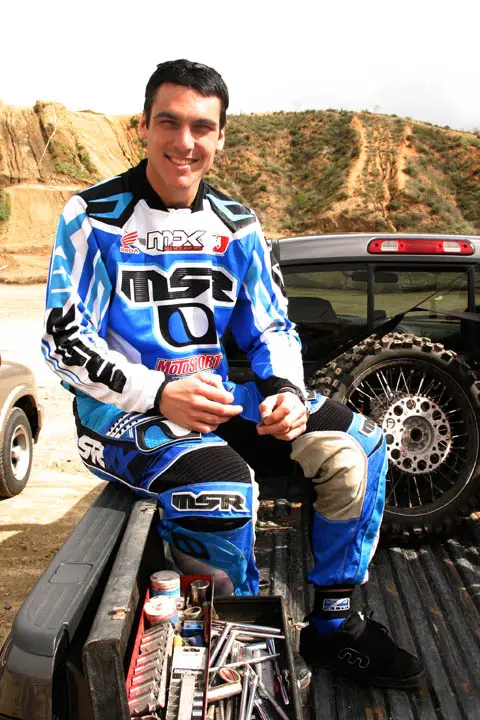 ÿNick Wey
Ricky Johnson and Tom White
ÿRyan Abrigo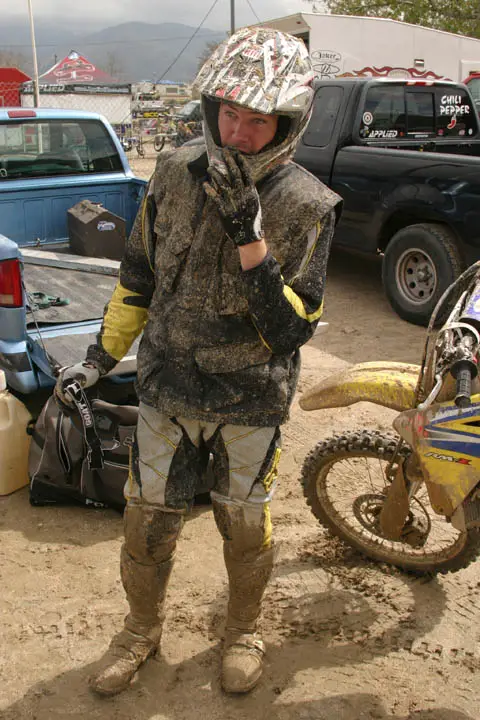 ÿRyan Dudek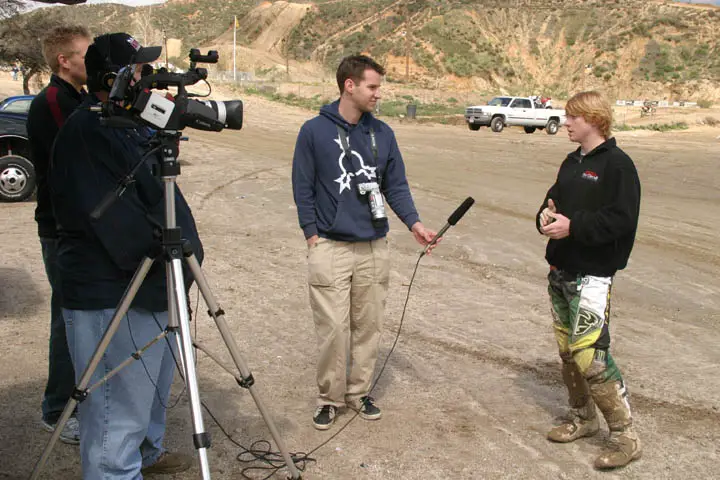 ÿRyan Villopoto
ÿTroy Adams, Chris Honnold, and Rudy Rudolph
ÿTyler Keefe