JASON ANDERSON OUT OF REDBUD NATIONAL: SURGERY TO REMOVE OLD PLATE FROM HIS ARM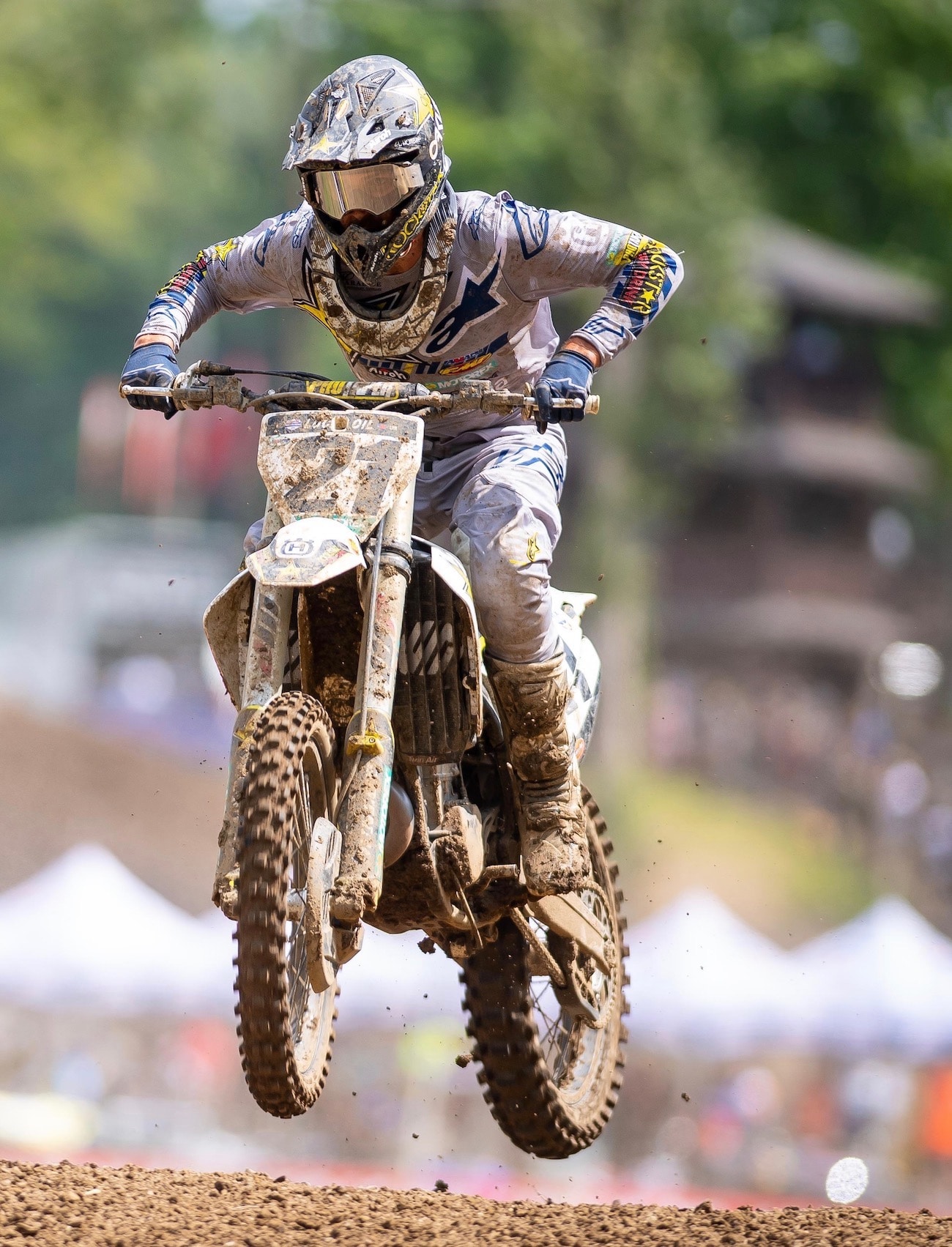 Jason Anderson hurt his arm last week at Ironman in practice.
JASON ANDERSON OUT OF 2020 RED BUD NATIONAL 1: SURGERY TO REMOVE OLD PLATE FROM HIS ARM
Rockstar Energy Husqvarna Factory Racing Team's Jason Anderson successfully underwent surgery on Thursday morning to remove hardware that was originally used to repair a broken arm that he sustained during a 2019 practice crash. The unplanned surgery comes after Anderson aggravated the area last Saturday in an abrupt landing during Moto 1 of the Ironman National. The X-ray results discovered that a plate and screws in his forearm had backed off the bone and surgery was immediately scheduled.
He could be back before the remaining races are held, but there is a chance that some of the remaining races will be canceled or moved. Jason will be evaluated in the coming weeks to determine if he's able to return to the AMA National Championship this year.
Jason Anderson posted via instagram: "really really bummed on my season ending. I aggravated my arm in Tennessee w/ a first turn crash ,, didn't think it was a big deal.. well last weekend didn't crash but landed hard on a jump and my plate backed away from my bone which caused discomfort and tendon damage in my wrist..
During the season I always get overwhelmed with how busy we are and wanting a break,, but right now I got that break… I'm sitting here watching the races so bummed I'm not out there doin what I love. I love it and these tough injuries remind me how much I enjoy what I do!
Sorry my fans and all my badass sponsors I'm not out there ripping it up for you guys but I'll be back!"