JEFFREY HERLINGS WINS RED BULL KNOCKOUT BEACH RACE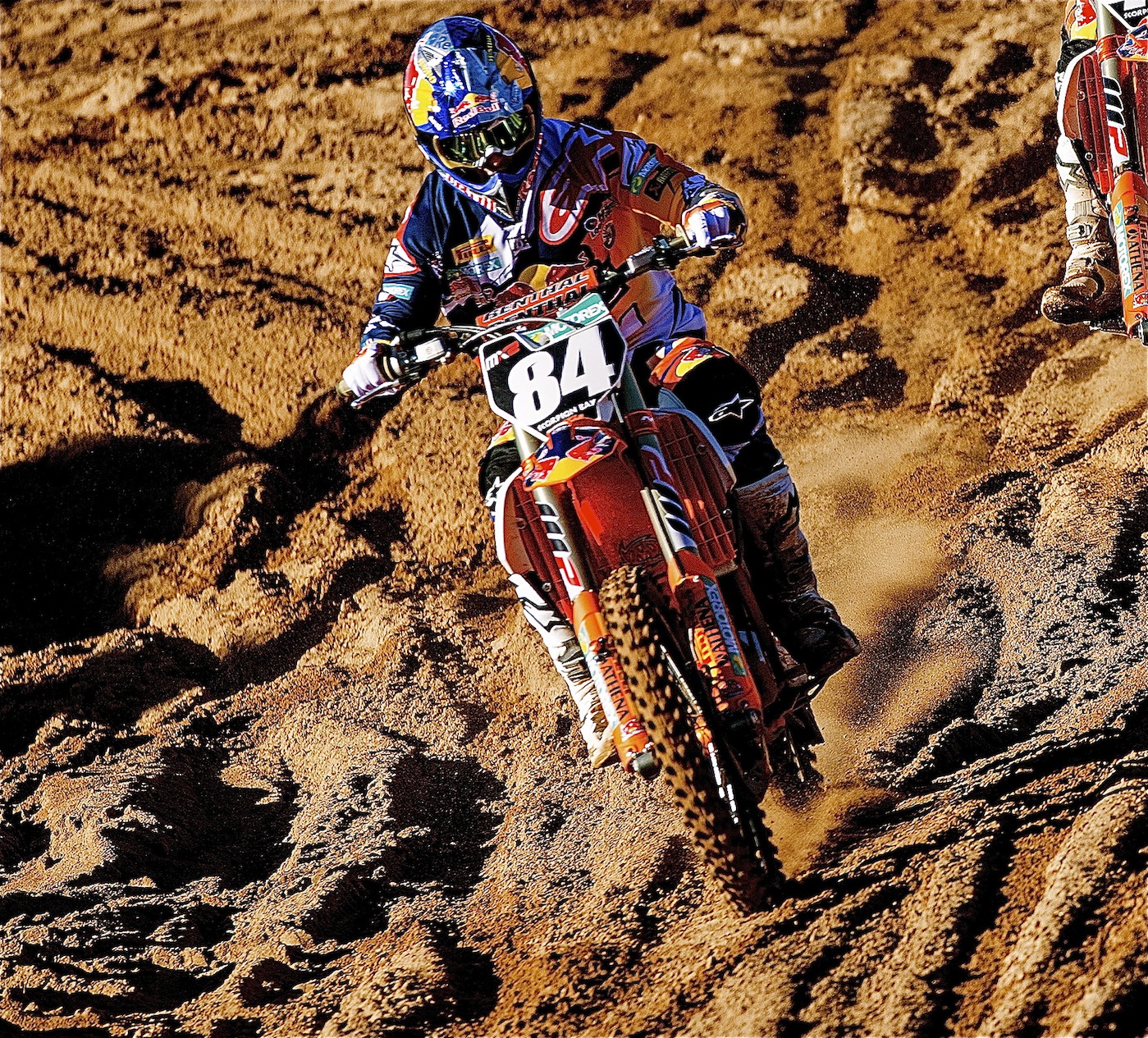 No one on the planet can ride sand like Jeffrey Herlings.
Jeffrey Herlings dominated the Red Bull Knock Out beach race in Scheveningen, Holland. Herlings grabbed the lead on the opening lap and started to pull away immediately. During the almost two hour race, Jeffrey opened a gap of more than two minutes on second place Nathan Watson. Third was Dutchamn Glenn Coldenhoff. Steve Ramon finished fourth with Axel van de Sande, who won last year, in fifth.
RESULTS: 2016  RED BULL KNOCK OUT
1. Jeffrey Herlings
2. Nathan Watson
3. Glenn Coldenhoff
4. Steve Ramon
5. Axel van de Sande
6. Maxime Renaux
7. Camille  Chapelière
8. Victor Brossier
9. Daymond Martens
10. Timothee Florin
11. Bas Verhoeven
12. Sven van der Mierden
13. Sergei Potisek
14. Ronnie van Rooij
15. Jim Kanters
Photos: KTM