JEREMY MARTIN INTERVIEW: REJOINING OLD ALLIES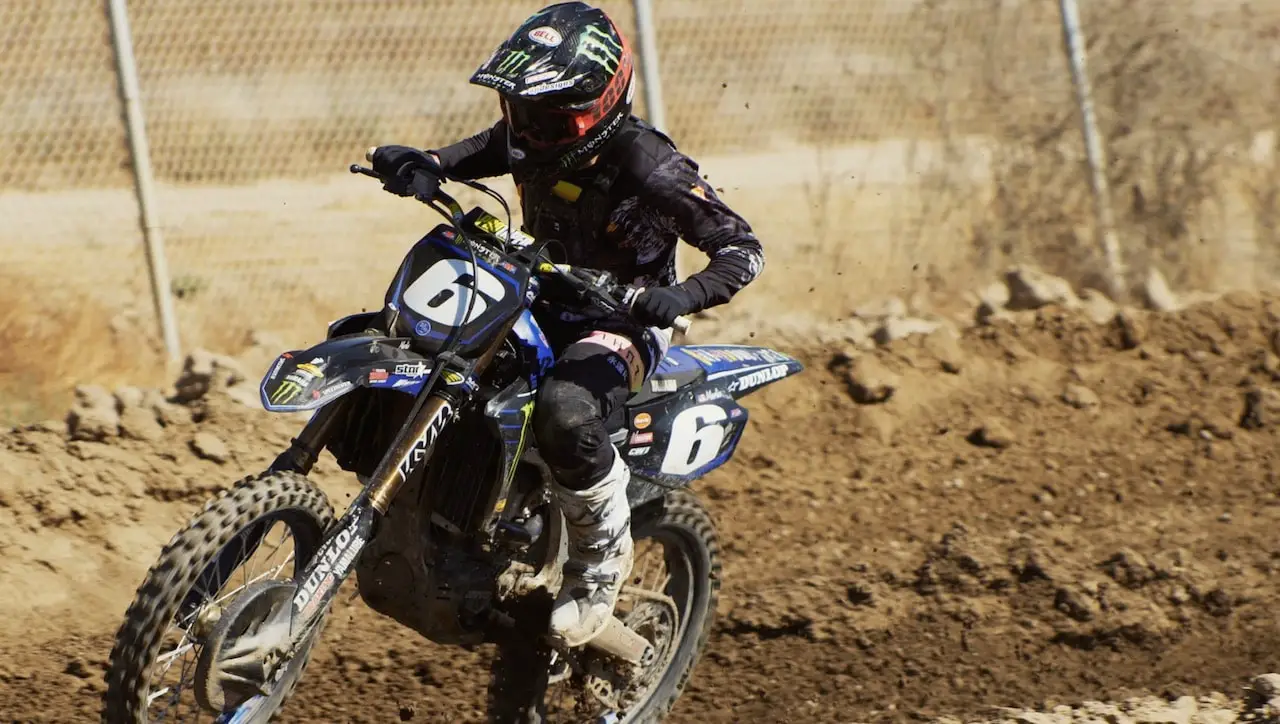 JEREMY MARTIN INTERVIEW: REJOINING OLD ALLIES
The fact that Jeremy Martin even competed this year is huge, not to mention being a consistent supercross top-five guy. Also challenging for the outdoor motocross 250 championship is incredible. Sidelined with a broken back for an entire year and a half, Martin proved his mettle in 2020. When he was close to pointing out in 250 supercross, rather than fake an injury, Jeremy told everyone the truth. Martin then hit the outdoor nationals hard, Loretta Lynns 2, ironman, and Redbud 1 in consecutive wins. The tooth and nail battle with eventual 2020 250 outdoor champion Dylan Ferrandis was certainly one of the best battles of the season. When the sudden and late announcement of Geico departing as primary sponsor for honda's 250 team, Martin quickly became one of the hottest prospects for 2021. Ultimately, the 2014 and 2015 250 motocross champion signed with the team which had previously brought him so much success – Star Racing Yamaha.
By Jim Kimball
WITH THE NEWS OF GEICO LEAVING THE HONDA TEAM EARLY IN THE 2020 OUTDOOR MOTOCROSS SERIES, EVERYONE WAS CAUGHT OFF GUARD. I got the news basically about the team after the third outdoor National at Ironman. The team was done for 2021 if they could not find another title sponsor to replace Geico. I can tell you this, I did not do any talking or anything with anybody until probably around four rounds left to go in the series. I started to put out some feelers, because I just was not getting a good vibe, or that anyone was coming on board to replace Geico because they were such a big sponsor.
WHEN DID STAR YAMAHA ENTER THE PICTURE? I got approached by Star after WW Ranch, and then I just sat on it for a little bit. Honestly, Jim, I did not make any big moves or plays to try to tell people I was available until the week before Pala. I sat down with Mitch Payton in his office and I sat down in Star's office, the team shop. I also had many conversations with Tyler Keefe at Gas Gas, as well as talking to MotoConcepts. After talking with everyone I decided to go with Star.  
Geico's withdraw from the sport left many uncertain about the future of the team, and ultimately, the team folded
THE RUMORS TO WHERE YOU WERE GOING CHANGED DAILY! It was pretty crazy.  Initially, I had the first conversation with Gas Gas and it was only a day later that it was a Vital Mx thread, and I thought "dang it, man, that is quick".
The next rumor was that I was going to go to Pro Circuit. I was very, very interested in riding for Mitch. As a kid growing up, to ride for Mitch Payton and Pro Circuit was every kid's dream.  
I told Mitch that to his face too; I said, "you know, it has been my dream to race for you". But ultimately, I ended up making the decision to go with Star and let the past be the past and move forward. I felt like that was my best chance looking ahead into the future.  If I do perform well next year and I do win some more championships, I felt like I could potentially get a 450 ride there and be under the same roof with the same technicians and everybody. I won on this bike twice before, so it was like I could just go back to the settings that I had. I knew that no matter what, if I made the switch, I already won on that suspension, that chassis and that engine and everything, so it eased my decision, you could say.
"I WON ON THIS BIKE TWICE BEFORE, SO IT WAS LIKE, I COULD JUST GO BACK TO THE SETTINGS THAT I HAD."
RACING AGAINST THE STAR YAMAHA TEAM THIS SUMMER, ARE THEIR BIKES THE BEST 250F? Right now I definitely think they are in terms of engine package. The Geico Honda handled extremely well but for the overall package, I would say that the team to beat would probably be Star Yamaha.  
SO THE HONDA WAS A LITTLE SLOWER COMPARED TO OTHER 250FS? I think the Honda was extremely competitive for the outdoor series this year, compared to Pro Circuit and to Husqvarna and everybody else. I thought it was very competitive and I think that from when I rode the bike in 2018 to this year, it was crazy how much faster it was. I even remember asking the guys at Geico Honda to detune the 250 in Supercross because I just could not handle the power. Overall, I guess you could say that I thought it was competitive. I just think that the Yamaha had a bit more of an advantage on the power side of things.
Jeremy would finish the 2020 season in second place
OBVIOUSLY, YOU WANTED TO WIN OUTDOORS THIS PAST SUMMER, BUT YOUR RIDES WERE INCREDIBLE. I guess it's bittersweet, right?  I don't think anybody really expected me to be that competitive, win that many races, and contend for the championship outdoors, so that was cool.  I still finished second, but of course, I would have liked to have won it. I hate being second, so yes, it is bitter-sweet.
YOU ENDED THE 2020 SUPERCROSS SERIES EARLY AND WERE VERY OPEN ABOUT STOPPING SO YOU DIDN'T POINT OUT OF THE CLASS. Obviously, it is a bummer deal, I have been in the 250 class for a really long time now. But it is not by choice. This is a business and I get to do what I love every day and I want to make money doing what I love. Everybody wakes up every day and they have bills that they have to pay. The 250 class pays, the 450 class doesn't.  You can do a satellite 450 team and the equipment is not as competitive at times as what the factory 450 teams have options for. Then also the funding is not as good, so it can be a little bit tricky on that side of things too, as far as salary and stuff. I felt like I did sandbag in Salt Lake City, and I felt the best thing to do was to be completely open about it. I even took a salary cut for missing those last two Supercross rounds. So, at the end of the day, I could rest my head well on the pillow knowing that I was honest and truthful, and I still get paid to do what I love. I took some flack, but I got a job for next year, and I can try to win races.  
"SO, AT THE END OF THE DAY, I COULD REST MY HEAD WELL ON THE PILLOW KNOWING THAT I WAS HONEST AND TRUTHFUL, I STILL GET PAID TO DO WHAT I LOVE. I TOOK SOME FLACK, BUT I GOT A JOB FOR NEXT YEAR, AND I CAN TRY TO WIN SOME RACES."
MAYBE YOU TOOK A LITTLE FLACK, BUT WHAT ELSE COULD YOU REALLY DO? Unfortunately, I get the rule. You don't want guys that had been in the class for a long time that absolutely dominate. At the same time, all the 450 rides are taken and there are people that are signing multi-year deals. In a way, the Point Out Rule is to prevent guys like me that keep me from staying down to move up, but what do you do when there are no rides? It is kind of killing the sport essentially, and it is making guys that can't find rides or have to retire or go work a normal job in a way.  Not to say that you cannot privateer it and find funding.
Jeremy ended the 2020 Supercross Season so that he would remain in the 250 class

DID YOU CONSIDER THE PRIVATEER 450 ROUTE? We all know that we ride dirt bikes because we love it and it is a passion, but I have been fortunate enough to be able to make a living at it. I am willing to do a year privateer 450 if no one offers me anything, but at the same time, I don't want to have to go potentially broke racing. I would just retire and work at Millville — or just go get a real job.
I OFTEN THINK THAT YOU WERE SUPPOSED TO HAVE THE CHASE SEXTON CAREER PATH. SLIDE FROM GEICO HONDA INTO THE FACTORY HRC HONDA 450. Yeah, for sure. I think Chase is a very, very good rider. Obviously, his first title that he got as a Supercross racer, he had a little help in that Austin Forkner got hurt, but that is part of being in a title hunt. I know Dylan (Ferrandis) could have been 22 points up and he could have got hurt in the first moto at the last round and I would have won the championship. And it would have been like Jeremy Martin wins by default, right? That is all part of it. Chase put himself in the right position. He capitalized on a mistake. Unfortunately, Austin got hurt, we don't wish that on any of our competitors, but it did happen. I think Chase defended his title on his first try. He did it straight up and I think he won it in dominant fashion.  He was challenged well into the end of the series and he prevailed and now he is in a 450 class. Had I not broken my back; gosh I probably would have been on that 450 ride. But I am not going to hold grudges or be upset about anything. I'm just going to focus on my future and try to get better. May I have a good year like what he had this year and I hopefully get an opportunity to go 450 for 2022.  
"I'M JUST GOING TO FOCUS ON MY FUTURE AND TRY TO GET BETTER. MAY I HAVE A GOOD YEAR LIKE WHAT CHASE HAD THIS YEAR AND I HOEFULLY GET AN OPPORTUNITY TO GO 450 FOR 2222."
WITH HOW WELL YOU DID IN 2020 AND NOW MOVING TO STAR YAMAHA FOR 2021, DO YOU HAVE PRESSURE TO WIN? I don't feel any pressure from anybody else. My back is against the wall right now to win, because I put pressure on myself. It was against the wall just to try to recover from the broken back. I have been under pressure to win championships knowing that you have to perform, but my God, to try to dig myself out of that hole and to see the look on your family, friends, and doctors when they are like "man, you are nuts to come back," and even they said it.  That was the ultimate pressure, you know, and to try to continue to make a living at what I like to do. I think I am going to be one of the guys next year. The only thing I can try to do is know that there is a high bar that Dylan set this year, as far as being the top 250 guy, speed-wise, fitness, everything like that. My whole thought process is that I have to find another level above that so that way I stay above those guys. That is all I am focused on and we'll see where the cards fall next year. 
Star approached Jeremy after WW Ranch with an offer that he would later shake on.
LET'S FINISH WITH THIS; YOU PREVIOUSLY RODE FOR STAR YAMAHA, AND MANY FEEL THAT ENDED BADLY.   For sure, but let's be honest, there is a lot on the line. I was a little heated at Dylan earlier in the year and we were battling each other, but the respect was there. People are saying that "going back to Star is like they say, going back to your ex-girlfriend" or whatever. This is business and I have to do what is best for me. I felt like that was the best decision for me. I walked in there and shook their hands and they shook my hand and we talked about the past, we settled it and we moved on like men. We have one common goal and one vision and that is for us to win next year and to do essentially what Dylan was able to do this year, win a Supercross and outdoor championship.