JODY'S LIST OF 25 MEN WHO SPLIT THE MOTOCROSS ATOM

Click on images to enlarge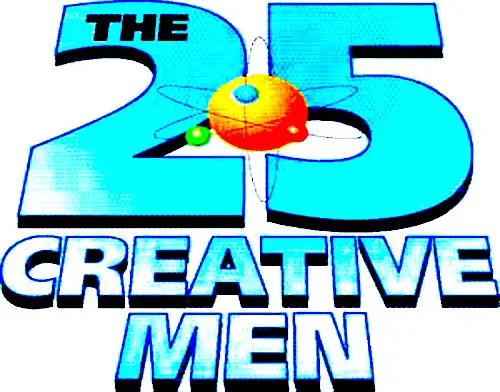 By Jody Weisel
If you read the history books, you would find that ten different people can lay claim to being the first to split the atom. Who really gets the credit? That depends on your definition of splitting. But whether you favor Rutherford, Franck, Hertz, Cockcroft, Meitner, Fermi, Strassmann, Walton, Szilard or Einstein, all of these men changed the world as we know it. They made contributions, large and small, to the overall understanding of the complex makeup of the world. And, as silly as it may seem, they have compatriots in the world of motocross.
We like to think of motocross as a sport that is driven by racers, but in fact it is moved forward by businessmen, inventors and dreamers from seemingly unrelated walks of life. Some are racers, some are pencil pushers and some are Gyro Gearloose inventors, but every one of them made a significant impact on where the sport of motocross is today.
They split the motocross atom.
EDISON DYE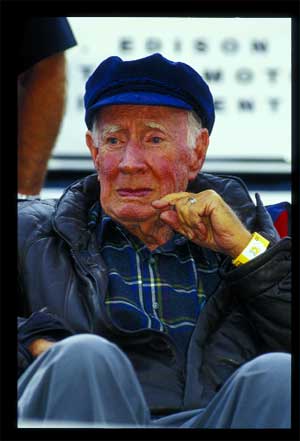 Mario Edison Dye invented American motocross. No one else can make the same claim. While hosting motorcycle tours to the Isle of Man TT races, Edison saw his first motocross race. Although not a racer by any means, Dye decided that he would import these unusual two-stroke motocross bikes to America. He signed a deal with Husqvarna of Sweden to supply him with as many motocross bikes as he could get for the American market.
Once Dye had convinced the Swedes to sell him bikes, he had to find some way to get American riders to buy them. Dye's marketing plan would change the face of motorcycle racing in the United States. In 1966, Dye flew World Champion Torsten Hallman over to race a handful of select American races. Hallman won every one of them. The next year, 1967, Dye brought over Torsten Hallman, Arne Kring, Joel Robert, Roger DeCoster, Dave Bickers, Lars Larsson and Ake Johnson. The success of Edison Dye's traveling circus convinced him that America needed a professional motocross series, which led Dye to form the Inter-Am (International-American) motocross series. The sport exploded. It went big overnight, selling not just thousands of tickets, but 10,000 Husqvarnas a year.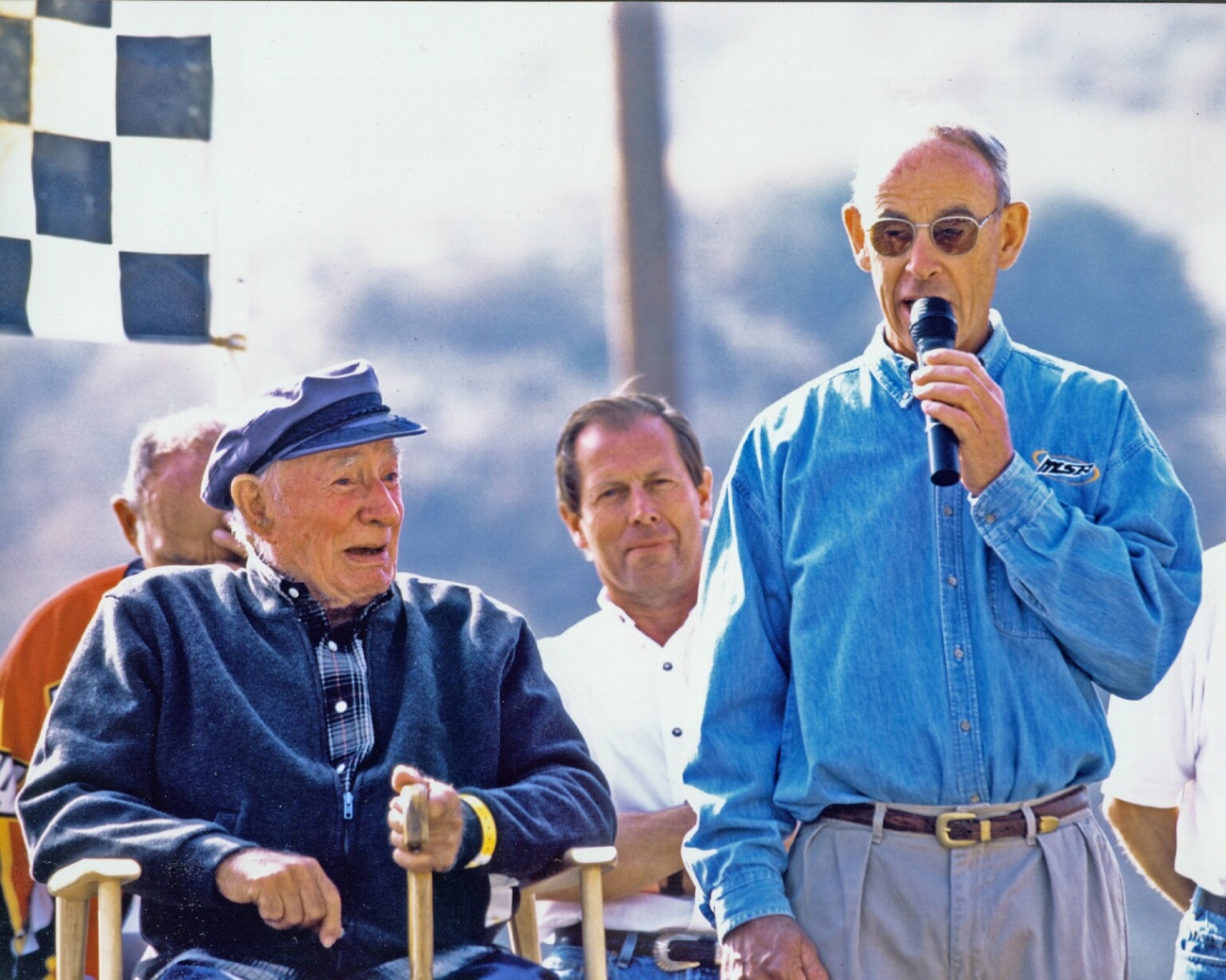 Edison Dye is solely responsible for motocross coming to America. It took a special kind of man to realize that you couldn't wait for a sport to grow, you had to water it. If Dye hadn't imported the bikes, brought the stars of the sport to demonstrate it and promoted the first-ever races, the sport would still be in the stone ages today.

DON JONES

To modern motocross fans, Don Jones must seem like a Stone Age version of Tony Alessi. Just like Tony, Don had two sons who raced at the highest level of the sport. Don, like Tony, was a domineering father who called the shots and wouldn't take any guff.
But two sons and motorcycles are where the comparisons end. First and foremost, Don Jones was more than just the dad of four-time 250 National Champion Gary Jones. Don was an innovator, inventor and mastermind when it came to setting up a motorcycle.
In the heady days of the 1960s, motocross bikes were hard to come by in the United States. The Japanese manufacturers hadn't started building them yet, and European bikes were in short supply. Don Jones was the man responsible for fixing that. Starting with the lowly Yamaha DT-1, Don cut the frames in half, molded new gas tanks, tore the engines apart, and when he was done, Yamaha had a viable race bike — the first YZ.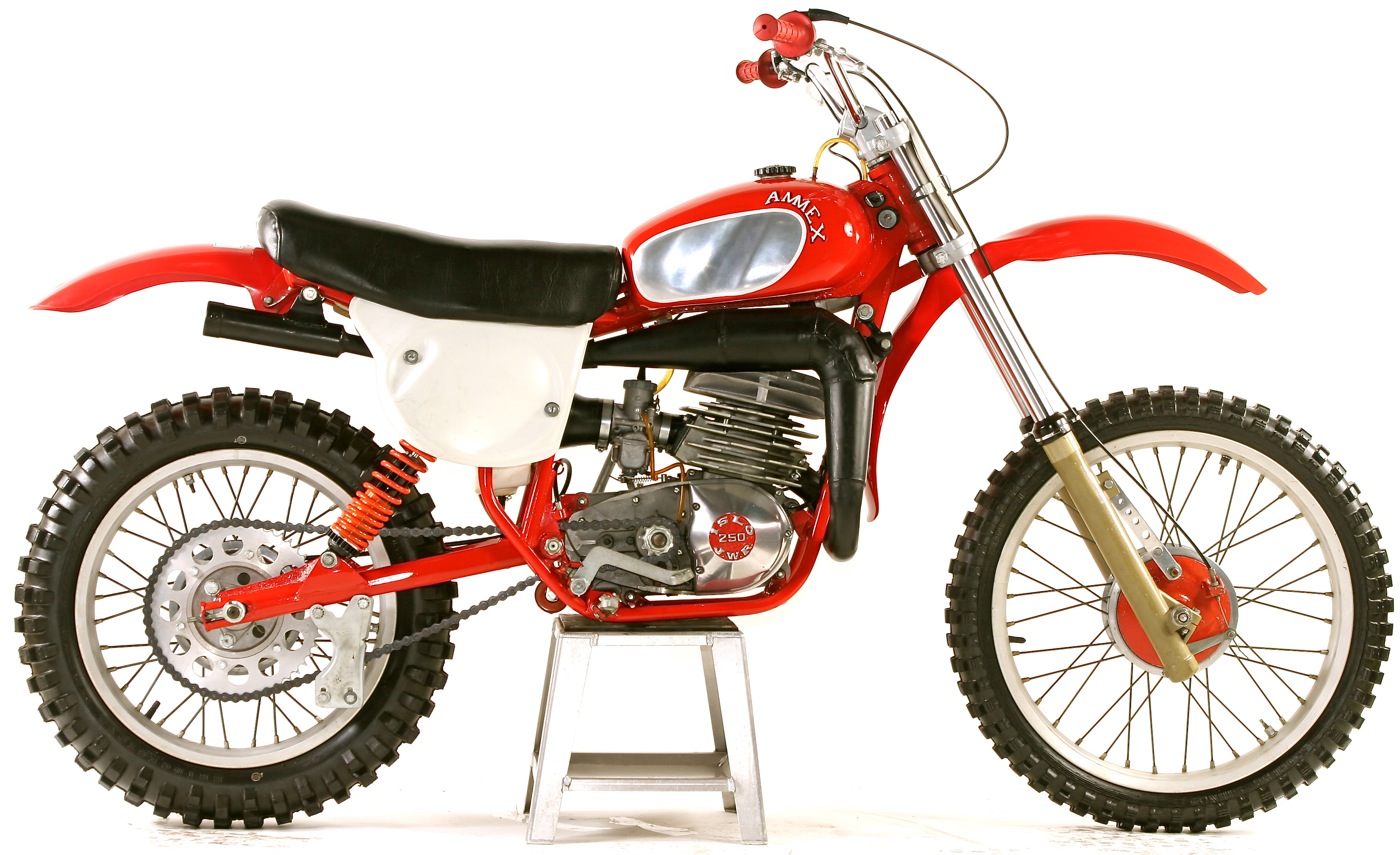 Don and the clan then moved to Honda and did the same thing. Then Can-Am came calling. Eventually, Don decided that if he was going to develop race bikes, he should do it for himself. Don bought a failed motorcycle brand, changed the name to Ammex, and started building his own bikes. It is hard to imagine any single individual believing that he could go into competition against the might of the Big Four. Don Jones was just such a man.
Unfortunately, Don passed away five years ago. Don Jones will be seen by motocross historians as the Smokey Yunick of motocross: a genius with a wrench.
ROGER DECOSTER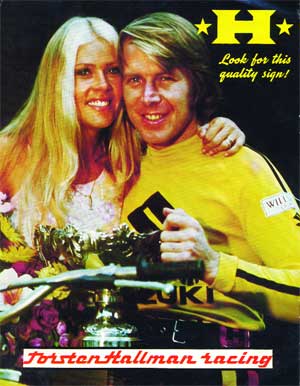 Roger DeCoster's name is synonymous with the sport of motocross. DeCoster is generally recognized as the best-known racer in the first 50 years of the sport. His racing accomplishments are remarkable. He won five 500cc Motocross World Championships, tallied a record 36 500cc motocross Grand Prix victories, was a member of six winning Belgium Motocross des Nations teams, earned four Trans-AMA Motocross Championships, was a Gold Medalist in the International-Six-Day-Trial (ISDT), and earned numerous national championships in his native Belgium, including a national Trials title.

If Roger's career was based on his win record, it would be enough for most men. But Roger did more than that. Roger was selfless in his goal to spread the sport of motocross worldwide. When other riders were at home resting up for the next GP campaign, DeCoster was out barnstorming the world. Not only was Roger in the very first group to bring motocross to America, he did the same in Japan, Tahiti, Peru, Africa and the Far East.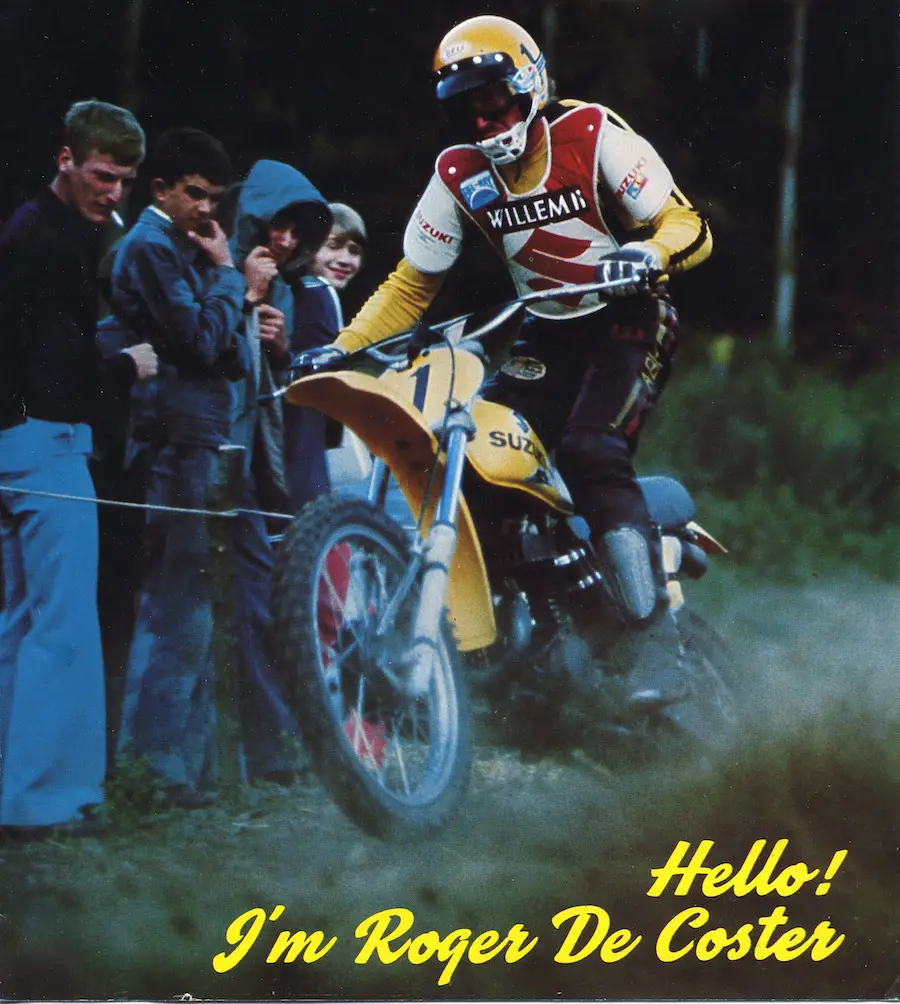 Today, 34 years after his last Grand Prix, which he won, DeCoster is still the sport's greatest ambassador and leads the KTM team in his 70s.
LARS LARSSON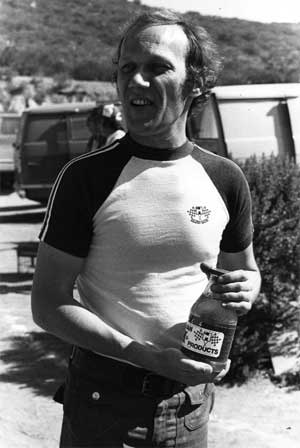 Lars Larsson was a pioneering motocross and off-road racer from Sweden who immigrated to the United States to help introduce motocross racing to America in the late 1960s. Lars was a leading International-Six-Day-Trials (ISDT) rider during the 1960s and 1970s. When Edison Dye started his Inter-Am motocross series in 1971, Larsson won four of the five Inter-Am 500cc support races on a special, titanium-framed Husqvarna racer. Lars' true forte was demonstrating the capabilities of the weirdly different Husqvarna two-strokes to a generation of American riders raised on big British singles.
Lars has a room full of trophies and enough memories to fill a book the size of "War and Peace." But racing prowess isn't what changes a sport. Being smart, aggressive and entrepreneurial is. Not only did Larsson set up the original Husqvarna dealership network across America, but he established a business for his buddy Torsten Hallman to sell European motocross gear in America. As a major player in Torsten Hallman Original Racewear (a company that is now known as THOR), Larsson built the first successful motocross apparel company in the USA.
What does the man who invented the American gear business do for a living today? He imports motocross products to Europe, manages speedway racers and races whenever possible (and was the 2001 Over-60 World Vet Champion and two-time Over-70 World Championship). "A little part of me feels proud that I was at least a small part of American motocross," says Lars.
PRESTON PETTY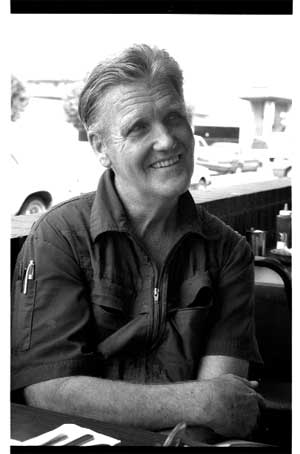 Preston Petty was a brilliant inventor (and an amazingly talented racer). In fact, Preston's interest in inventing forced him to curtail his racing career before it was his time to retire.
Before Preston Petty came on the scene, offroad motorcycles had metal fenders. Those metals fenders, steel or aluminum, were not only dangerous to ride with, but prone to fatigue cracking. The idea for the plastic motorcycle fender came to Preston after the aluminum front fender on his Maico broke off. Preston mass produced his plastic fenders out of his Oregon-based Petty Plastics. His fenders were the choice of all serious racers in the 1970s, and Preston's innovations forced the Japanese and European manufacturers to keep up with him.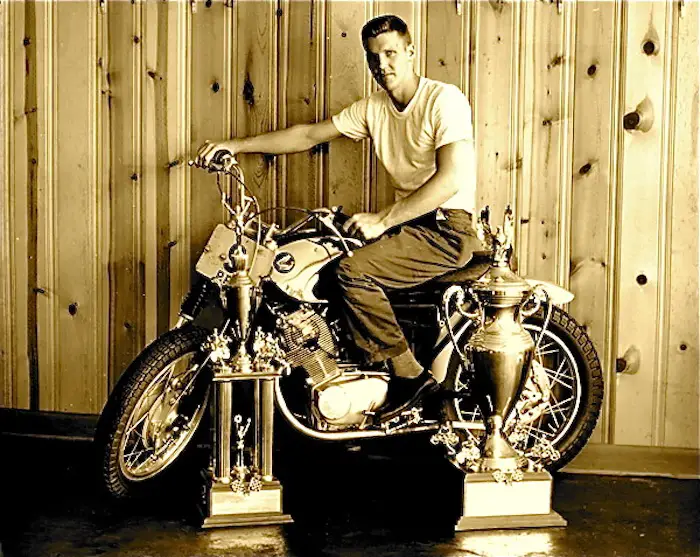 During this creative period, Preston built his own injection-molding equipment and computer control systems. Preston used this equipment to produce the first enduro headlight (now copied on every enduro bike), an innovative plastic skid plate, and the Hex Grip.
Surprisingly, Preston Petty isn't a rich man. He is the victim of bad business deals. Today, Preston Petty lives quietly in Los Angeles and works as a computer programmer.
TED MOOREWOOD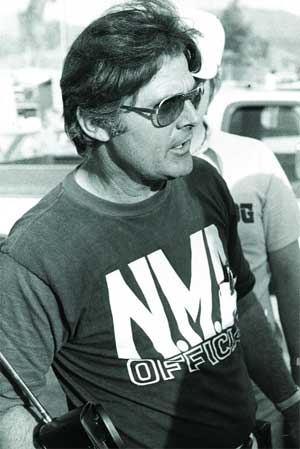 Before Ted Moorewood had the vision of a National Minicycle Championship, minicycles were just a minor part of the American motocross scene. Once Ted and partner Ron Hendricksen started the National Minicycle Association (now called the National Motosport Association), minicycle racing became a major portion of the motocross lexicon. The most famous riders of all time got their start with the NMA, including Jeff Ward, Brian Myerscough, Flying Mike Brown, Bobby Jones, A.J. Whiting, Kelly Moran, Jimmy Holley, Bobby Moore, Kurtie Hendricksen, Michael Koemans and Lance Moorewood. NMA minicycle racing was serious business in the 1970s, thanks to Ted's vision.
Ted Moorewood was not only the founding father of minicycle racing, but he was one of its most famous tuners. His Myerscough's Machines company produced some of the fastest Yamaha minicycles ever built.
Ted Moorewood took the minicycle from the ranks of play bikes and made it a full-on race bike. He invented the idea of a centralized National Championship race, first with the World Mini Grand Prix and eventually with the NMA Grand National Championships.
Modern minicycle racing, at Ponca City, World Mini, Mini O's and Loretta, owe their existence to the enterprising mind of Ted Moorewood.
BRUCE BROWN

Bruce Brown wasn't a famous motorcycle racer. He didn't invent a widget that changed the sport. He never promoted a race, owned an accessory company, ran a race team or spun any wrenches. Yet, Bruce Brown is largely responsible for the unimaginable success of motorcycling, and motocross, in the United States.
What did Bruce do? Bruce Brown made the seminal motorcycle film of all-time, "On Any Sunday." Unlike the "Wild Ones" and "Hell's Angels" movies of the era that made American movie-goers afraid of motorcycles and the men who rode them, "On Any Sunday" showed the enjoyment of riding a bike. "On Any Sunday" was a critical success and was nominated for an Academy Award in 1971.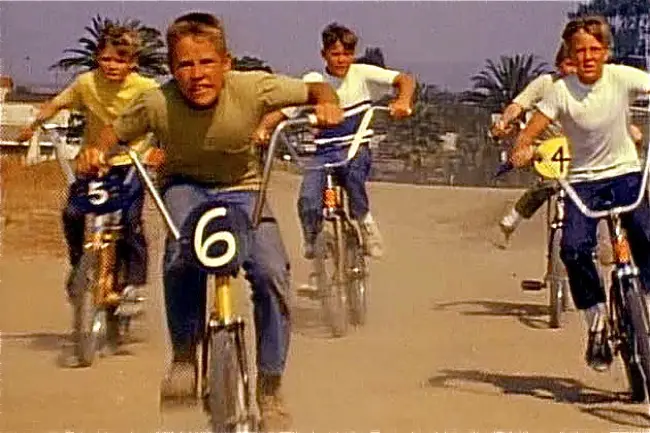 Brown's film-making experience, with surfing films like the "Endless Summer," convinced him that he needed a movie star to help him open the doors with film distributors. Bruce approached Steve McQueen. Steve not only agreed to appear in "On Any Sunday," but to finance it.
If you asked any motocross racer from the 1970s what influenced him to become a motorcycle racer, "On Any Sunday" would be high on his list.
MIKE GOODWIN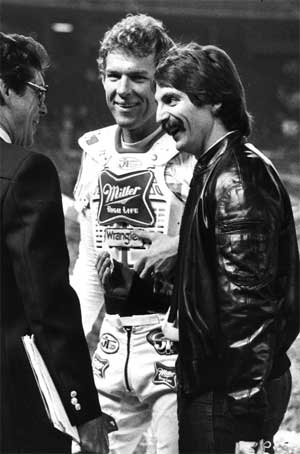 Mike Goodwin is the father of Supercross. Goodwin, whose previous experience was in hosting rock concerts, set the standard by which all future Supercross promoters would be judged. He covered all of the bases. He found outside sponsors. He partnered with radio stations. He spent massive amounts of money on TV commercials. He named every obstacle on the track to excite the fans. He hired Larry Huffman to do the announcing. He brought in half-time shows that bordered on the ridiculous. He dressed in fur coats. He drove a Cord-like Clenet. And, when the riders complained about the whoops, he rode through them himself — even though he could barely ride a motorcycle. He got a paying television deal from CBS and, when the AMA demanded 40 percent of CBS's money, Goodwin dropped the AMA sanction and raced as an outlaw race. He was a showman. He was bigger than life. And he was exactly what Supercross needed to get off the ground.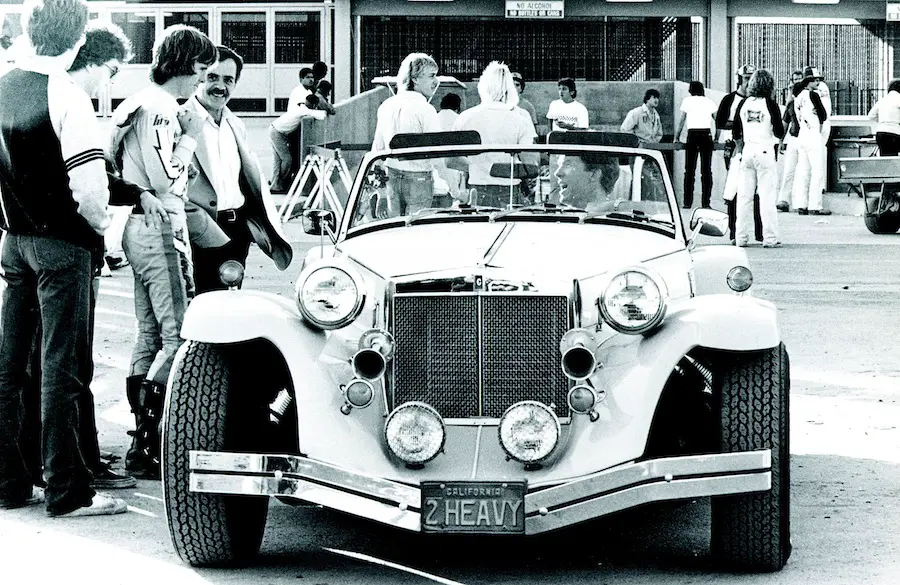 Without Mike Goodwin, there would be no AMA Supercross series today. He was the perfect mix of promoter, enthusiast and carnival barker. He should be idolized as the father of Supercross, but he isn't. Instead, he is in prison, convicted of the murder of fellow Supercross promoter Mickey Thompson.
GEOFF FOX

Did you know a physicist started one of the biggest motocross gear companies on the planet? It's true. In 1969 Geoff Fox moved his family from Wisconsin to Northern California to teach physics at Santa Clara University. While doing the professorial thing at Santa Clara, Geoff bought a small stake in Grand Prix Cycles with the belief that they could supply aftermarket parts to CZ, Maico and Suzuki owners.
Eventually Geoff's belief in expanding Grand Prix Cycles' mail order business conflicted with his partners' ideas of opening more dealerships. They came to an equitable parting of the ways. In 1974, Geoff's newly established mail order business, now named Moto-X Fox, was born in a 1500-square-foot machine shop. Geoff's original intent was to sell directly to retail customers, but as with most rapidly expanding businesses, he ended up becoming more like a distributor (selling to dealers around the country).
Geoff Fox's first foray into gear resulted in Moto-X Fox fielding a team for the 1977 AMA 125 Nationals (Steve Wise, Gary Richter and Mark Barnett were the riders). Fox's race efforts launched them from the parts business into the clothing business.
A major portion of Fox's success has to be laid on one thing, their distinctive fox head logo. How did it come about? In 1975, an ad agency guy suggested to Geoff that he needed a catchy logo. Geoff took the idea and went to Bob Baptiste, who created the original fox head logo for $300. It is the most recognizable symbol in motocross.

BOB FOX

Bob and his brother Geoff started out on similar paths. But, if you think that path was a career in motocross, you are wrong. Bob and Jeff were both eggheads, physicists and mathematicians. Neither brother had any intention of changing the face of motorcycle racing. That happened by accident. Bob, tired of the academic life, left math behind to pursue life as a professional poker player (the perfect career for an egghead with a background in math and physics).
Playing poker left a lot of free time, which Bob filled by riding his dirt bike. And, as creative minds are wont to do, Bob began thinking of ways to apply their brain power to improve their bikes. Pretty soon Bob was making parts and selling them (mostly through his brother's Moto-X Fox company).
Although Bob would eventually split apart from his brother Geoff's company and form his own respective company (Fox Factory), Bob's tinkering did put the name Fox on the map. At this time in the sport's history, motorcycle shocks were low-tech tubes filled with oil. The limited travel and erratic performance were major issues with 1970's racers. Bob decided that he could build a better shock and, in 1974, introduced the first single-pressure Fox Airshox. It wasn't a success. "I only sold 400 shocks the first year. But then I realized that I needed a dual-pressure air shock and sold 20,000 shocks in 1976."
The Fox Airshox was a major hit, and with it came the foundation of the suspension tuning business. Today, Fox Factory has re-entered the motocross business with its line of shocks and fork kits. And the air shock is making a comeback on all fronts.
DONNIE EMLER

Very few people can say they got in on the ground floor of the America motocross movement. FMF's Donnie Emler is one of those guys. Just as Mike Goodwin is the father of Supercross and Edison Dye is the father of motocross, Donnie Emler is the father of the hop-up business.
Donnie's reputation as a wild man has often been overstated, but not by Donnie. He admits that he wasn't the best businessman in the formative days of motocross and, after all of FMF's successes in the 1970s and the down times in the '80s, FMF rebounded in 1988 with a host of two-stroke pipe innovations, chrome plating, four different powerbands, and a try-it-before-you-buy-it marketing campaign.
Donnie Emler, best known as "Uncle Donnie" to the faithful, can rightfully be considered the founding father of the motocross hop-up business. He started by working on his own bikes, then making a few parts for friends and over time building it into a powerhouse empire.
How serious is Donnie about making the best aftermarket products possible? At one point Donnie had a studio apartment built at FMF headquarters so that he could work around the clock. Things haven't changed much. Donnie still spends almost every waking moment in the dyno room trying to squeeze out a few more horsepower — just like he did 42 years ago.
BOB HANNAH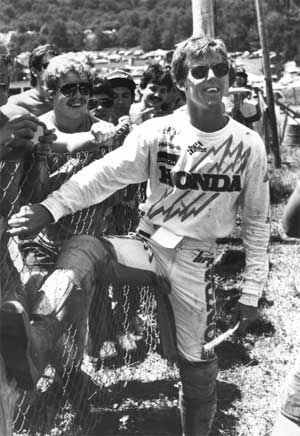 Bob Hannah will go down in history as one of the greatest motocross racers of all time, but fast racers don't change the sport. They win races, earn championships and then disappear, leaving in their wake a few lines in the record books, but no lasting contributions. Not Bob Hannah. In the process of winning seven AMA Championships (including titles in 125cc motocross, 250cc motocross and 250cc Supercross), he made his mark.
But, if winning doesn't change a sport, what did Hannah do? Bob changed the dynamics between the rider and the manufacturer. Before Bob Hannah came along, the teams held the upper hand in every negotiation, and the manufacturers wielded this power like a scalpel. Anyone who gave them trouble was dropped, and salaries were capped at what the team managers wanted to pay.
Not Hannah. He fought for every cent. He wouldn't take the lowball offers and would walk if the money wasn't commensurate. Additionally, Bob wasn't just looking for the easy money. He asked his sponsors to defer his salary payments, to use the money to pay his airplane hangar rent or to buy him a Ferrari (plus insure it and maintain it). There was a time during his career when Bob Hannah was collecting checks from Yamaha, Honda and Suzuki at the same time.
Carmichael, McGrath and others may have broken Hannah's win records, but in the process they owe him a debt of gratitude for changing the dynamic between teams and riders.
HORST LEITNER

In the annals of American motocross, only one man can lay claim to have single-handedly developed a series of important offroad motorcycles for not only the consumer but several major corporations. At the same time, Horst Leitner was fueling the fire of the revitalized four-stroke movement.
The former Grand Prix racer and ISDT Gold Medalist packed his bags and moved to the United States in 1980. Living in a motor home, Horst bet everything on his engineering background and creative mind.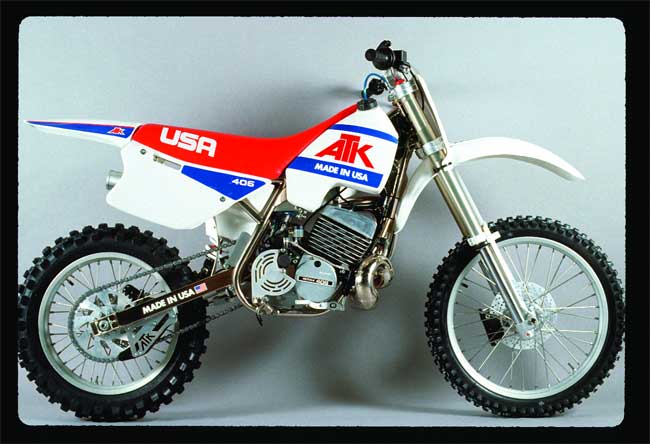 First, he turned his innovative ideas on chain torque into a series of products (the ATK System and the AMP Research Torque Eliminator). Next, he designed and built motocross frames that would accept Honda XR350 engines (in turn building Rickman-like motorcycles for the 1980s). The success of his frame kits led Horst to design and build his own motorcycle brand — ATK. The ATK 560 and ATK 604 four-strokes were instant hits. At one point in ATK's production life, the American-made motorcycle company was the sixth largest offroad motorcycle manufacturer in America. Soon he was approached by Can-Am to build a prototype to replace their aging fleet of offroad bikes. This bike became the ATK 406 two-stroke. It was a marvel of ingenuity, with its backwards-facing brake pedal, countershaft rear brake, single-sided/no-link rear suspension, airbox in the gas tank and snorkel intake system. Horst would go on to design bikes for the British market and even the original KTM single-shock/no-link system.
Horst Leitner has since moved on to make a name for himself in the mountain bike and automotive worlds.
MARK BLACKWELL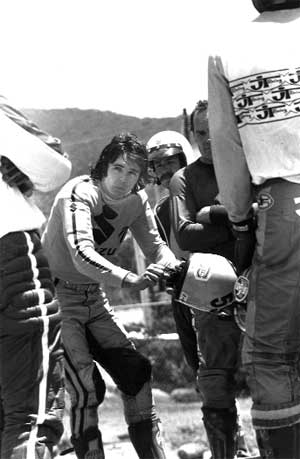 When asked what they plan to do after they retire, most motocross stars say, "I'd like to remain in the motorcycle industry." In truth, very few do. Why not? The skills that got them to the top in racing aren't needed in business. Although Pro riders have successfully transitioned into the aftermarket business, only one has ever trod the halls of a major manufacturer as an executive, Mark Blackwell.
The 1971 AMA 500 National Champion's career came to an end when he suffered an eye injury at the 1973 Luxembourg GP. "I couldn't see, so I pulled my goggles down and got hit in the eye by a rock." Blackwell lost the vision in his left eye and spent two weeks in a hospital. Mark's vision eventually returned and he kept racing with a special contact lens, but the eye injury eventually led to a cataract and, in 1975, Mark was forced to retired.
But Mark didn't really retire. First, he took over the management of the Husqvarna/Suzuki School of Motocross at Carlsbad Raceway. Then, in 1978, Mark became team manager at Suzuki (with Danny LaPorte, Mark Barnett and Kent Howerton). But Mark Blackwell didn't want to be a team manager, and he left Suzuki to become Vice President of Marketing for Husqvarna. Suzuki lured him back five years later to become their National Advertising Manager. Eventually, Mark became the top American employee at Suzuki. Never content to be pigeonholed, Mark moved to snowmobile manufacturer Arctic Cat, then to Polaris, finally to Victory Motorcycles and today is a consultant to Husqvarna Motorcycles.
And to think, he was once just a racer.
STEVE SIMONS

In the mid 1970s, suspension travel started to skyrocket upwards from four inches to eight inches to ten inches to 13 inches. The traditional telescopic fork, with its simplistic drilled damper rod and 32mm fork legs, was ill-equipped to handle the rapid increase.
In 1978, Steve Simons (left with Brad Lackey) introduced a string of fork innovations that the sport is still using 30 years later. The list is long and illustrious: the anti-cavitation kit, the hydraulic bottoming cone, 44mm fork tubes, the cartridge tube and, finally, the upside-down fork.
Steve Simons' contributions cannot be overstated. Every invention that Steve thought of moved motorcycle suspension forward. Without Simon's design ideas the modern motorcycle would be severely limited by its suspension design. Steve's company, Simons Incorporated, developed the suspension parts that Brad Lackey used to win the 1982 500 World Championship.
In 1988, his Simons Precision company was so successful that Steve dropped out of the suspension business for a while to focus on the machine shop. But Steve didn't stay away for long, and in 1989, Steve used his suspension expertise to help his old racing buddy Paul Turner start a mountain bike company called RockShox.
TOM WHITE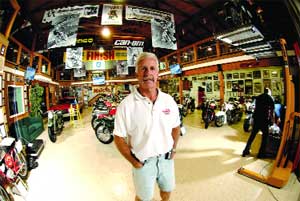 Tom White was a motorcycle racer, but not a motocross racer. Tom was an AMA Class C dirt tracker who was willing to pitch a Harley XR750 into a corner at 100 mph. Tom raced from 1969 until 1975 against some of the greatest dirt trackers of all-time, including Kenny Roberts, Mert Lawwill, Dave Aldana and Gene Romero.
His Pro career came to an end when he badly broke his arm at Saddleback Park. The injury might have been the greatest thing that ever happened to him, because he decided to shift his focus to the motorcycle business (with the help of his brother Dan). But it wasn't until Yamaha introduced the 1976 Yamaha TT500 four-stroke that Tom's company, White Brothers Cycle Specialties, found its cause celebre. With Tom being a four-stroke racer and Dan being a qualified race mechanic, they became the number one source for four-stroke parts in the late 1970s.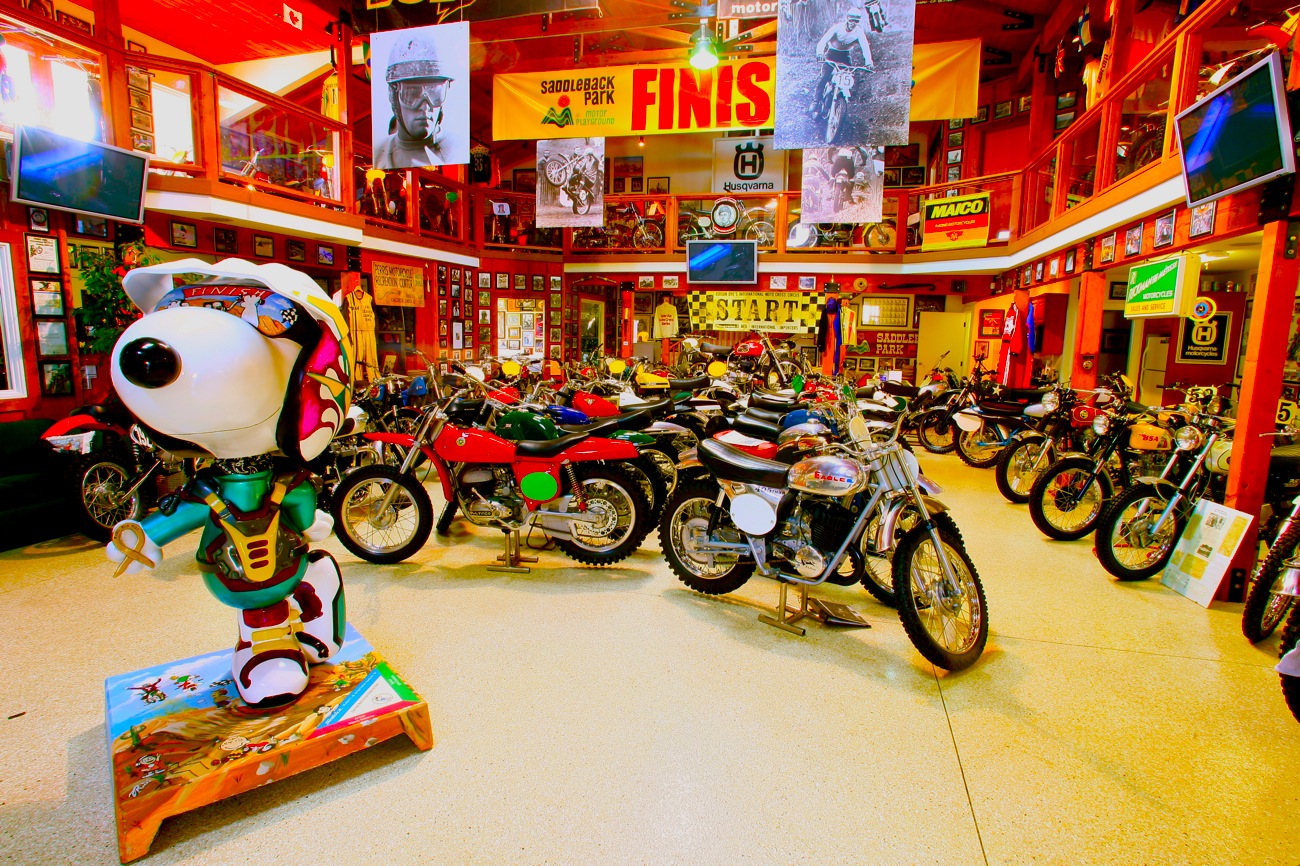 To enhance their interest in four-stroke racing, Tom decided to put his company's weight behind both the World Four-Stroke and World Veteran Championships. During the 1980s, the White Brothers' sales exploded. By the time Tom White sold the White Brothers to a corporation, the company distributed over 30,000 different motorcycle products. It was a far cry from Tom's first catalog, which had eight products in it. But, the new management of the White Brothers sent the company into a spiral and, by the end, they only had eight products in their catalog. It pained Tom to see the company he built fail, but he had already moved on.
Today, Tom takes care of his 6000 square-foot vintage motorcycle museum, donates to charities, works as a consultant to other motorcycle companies and was voted into the AMA Hall of Fame in 2014.
EDDIE COLE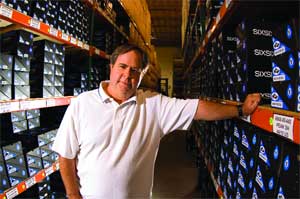 Eddie Cole is a man with the Midas touch. He's a connoisseur of business, a developer of startup companies and a former factory racer. Never heard of Eddie Cole? Perhaps you've heard of Answer Products, ProTaper handlebars, Atlas neck braces or SixSixOne — all the brainchildren of Eddie. Today, Eddie's name is most closely associated with Matrix, but he is also closely linked with Atlas neck braces, 1.7 lubricants and Next Components. Eddie is a man of boundless energy and a love for the sport.
Eddie was Kawasaki's first-ever factory-sponsored 125 rider (on the infamous 1974 rotary valve KX125), but after three knee surgeries, Eddie hung up his leathers. During his time in the saddle, Eddie recognized that the profit in motocross lay in supplying products to racers, not racing. With a $100 investment, Eddie and partner Fred Hoblit started Answer Products in a garage. It grew so rapidly that investors came knocking on his door. Eddie sold Answer Products at the height of its motocross and mountain bike fame, but instead of fading into obscurity, he started SixSixOne and it grew in leaps and bounds in just a few short years. Then, he sold it and started a new company with his sons — Matrix Racing Products.
What is Eddie's secret for making his companies into massive success stories? "I always try to offer a high-quality and race-proven product. I then add a complete line of related products and try to earn the endorsement of top riders. I am also an aggressive marketer of the products. I like to surround myself with bright, hardworking people."
People just like himself.
TROY LEE

Often, the men who changed the sport did it by business savvy, the force of their personalities, or by being in the right place at the right time. Troy Lee did it by being artistic. And he did it with total focus on a single piece of motocross gear — the helmet.
"I stopped racing professionally in 1981," says Troy. "Before that I was racing full-time and painting helmets in my garage in my spare time, but the painting got to be a full-time job."
Push came to shove for Troy; it was either a career as a journeyman Pro racer or helmet painter. Something had to go. It's clear now that Troy made the correct decision. As his company grew, the next logical step for Troy was to build his own helmet visors. Troy then expanded into the gear business, a bold move for someone so recognized in one specific faction of the industry. "When you think that you can do a better job at something than someone else, then you just do it."
Troy still had grander plans for his future. Not only is his company making motocross gear and racing helmets (mountain bike and motocross), but runs one of the strongest race teams in the USA — in both motocross and Supermoto. When he doesn't like the way something is done, he jumps in and does it better — like his willingness to run his own KTM-backed race team.
JOHN GREGORY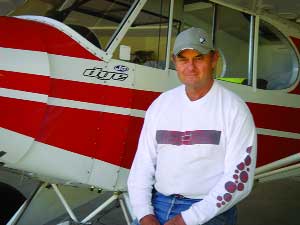 John Gregory of JT Racing fame is the Ralph Lauren of the motocross world. John changed the way riders thought about the gear they wore. He made it not just functional, but fashionable. There was a time when everyone who was anyone wore JT.
JT was the first company to actively sponsor riders. Before JT, racers were happy to just get free gear. JT's initial contracts weren't big, but they were watershed moments in moto history. John signed Joel Robert to a one-year sock contract for $100. It may sound like peanuts now, but it was the beginning of gear contracts that today reach the $1,000,000 mark. JT didn't stop with Joel Robert. From 1976 until 1984, virtually every fast rider was under their tent. Who is everyone? Rick Johnson, Broc Glover, Marty Tripes, Brian Myerscough, Heikki Mikkola, Kent Howerton, Georges Jobe, David Bailey, Donny Hansen, Ron Lechien, Johnny O'Mara, Jim Gibson, Chuck Sun, Scott Burnsworth, Jeff Ward and Danny Laporte.
Paying riders wasn't John's only contribution to the motocross fashion world. JT was in the right place at the right time to take advantage of the shift from leather pants to nylon pants, and while John Gregory doesn't take credit for the transition, he does take credit for making it happen in the USA, by having his lawyers threaten to sue the AMA.
What happened to JT Racing? JT was sold to Brass Eagle, a paint-ball gun manufacturer. The company has resurfaced, under new management, as a motocross gear company. But, after John sold the company he retired to his private runway in Idaho.
MITCH PAYTON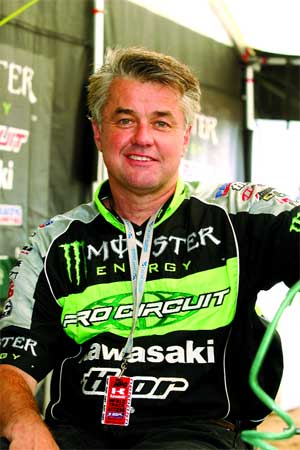 Mitch Payton has done things that no one else in motocross history has ever done. He took a privateer team and won endless AMA National Championships. He found outside sponsors and kept them. He discovered emerging talent and nurtured it. He achieved motocross glory with both a sense of humor and a sense of awe. He has proven that there are alternatives to the factory way — in a David-versus-Goliath manner.
Mitch Payton's career as the number one desert racer ended in a ravine 38 years ago — but not his racing career! Forced to give up twisting throttles, Mitch turned to tuning engines. It wasn't long before the factory teams came knocking. Mitch's engines proved to be faster than what the factories had to offer. Success bred more success, and in 1991 Team Honda decided that it would be easier to hire Mitch to run their 125 team than to keep paying him top dollar for his expertise. Mitch's Team Peak was the first team to have full support from an outside sponsor (Peak Antifreeze), the first privateer team to color-coordinate its equipment to enhance the sponsorship package. And it was the first privateer team to be successful. They looked like a team, dressed like a team and acted like a team — in startling contrast to the patchwork quilt of egos on the other teams.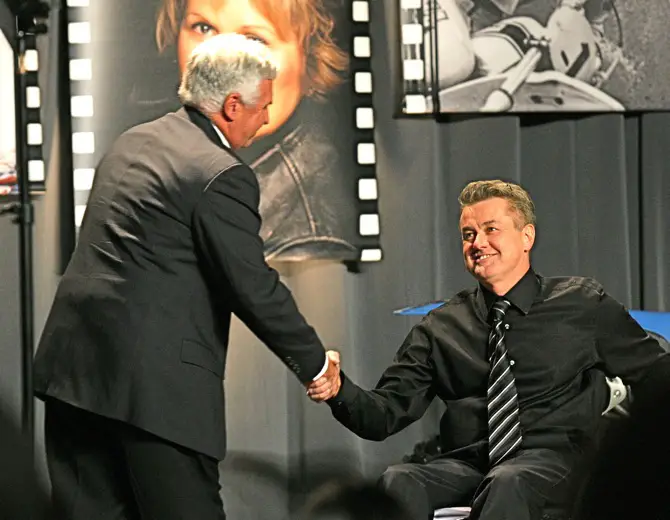 The names of the riders who have used Pro Circuit products is staggering. McGrath, Carmichael, Hannah, Ward, Bradshaw, Stanton, LaRocco, O'Mara, Lechien, Kiedrowski, Henry, Albertyn, Schmit, Dobb, Ferry, Windham, Roncada, Jennings, DiStefano, Gerig, Jefferson, Tripes, Dubach, Pourcel, Weimer, Bayle, Stewart, Brooks, Hughes, Villopoto, Townley, Stewart, Reed, Bailey, Cianciarulo and Glover (to name a few).
Mitch Payton has set the prototype for the next generation of factory motocross teams; independent teams funded by outside sponsors.
EYVIND BOYESEN

Eyvind Boyesen owned more high-performance patents that any other man in the sport of motocross. He was the only outside innovator to collect royalties from every major motorcycle manufacturer. And, instead of California, his race shop was located in the rolling valleys of Lenhartsville, Pennsylvania.
Eyvind Boyesen moved to Pennsylvania from his home in Oslo, Norway, to go to college in 1959. While in college, Eyvind began racing motocross, met his future wife, and decided that Pennsylvania would be his new home after graduation. During this period, Eyvind discovered that he had as much fun working on his bike as riding it (and he rode very well). The man loved to tinker, and in 1972, Eyvind decided it was time to venture out on his own with Boyesen Engineering.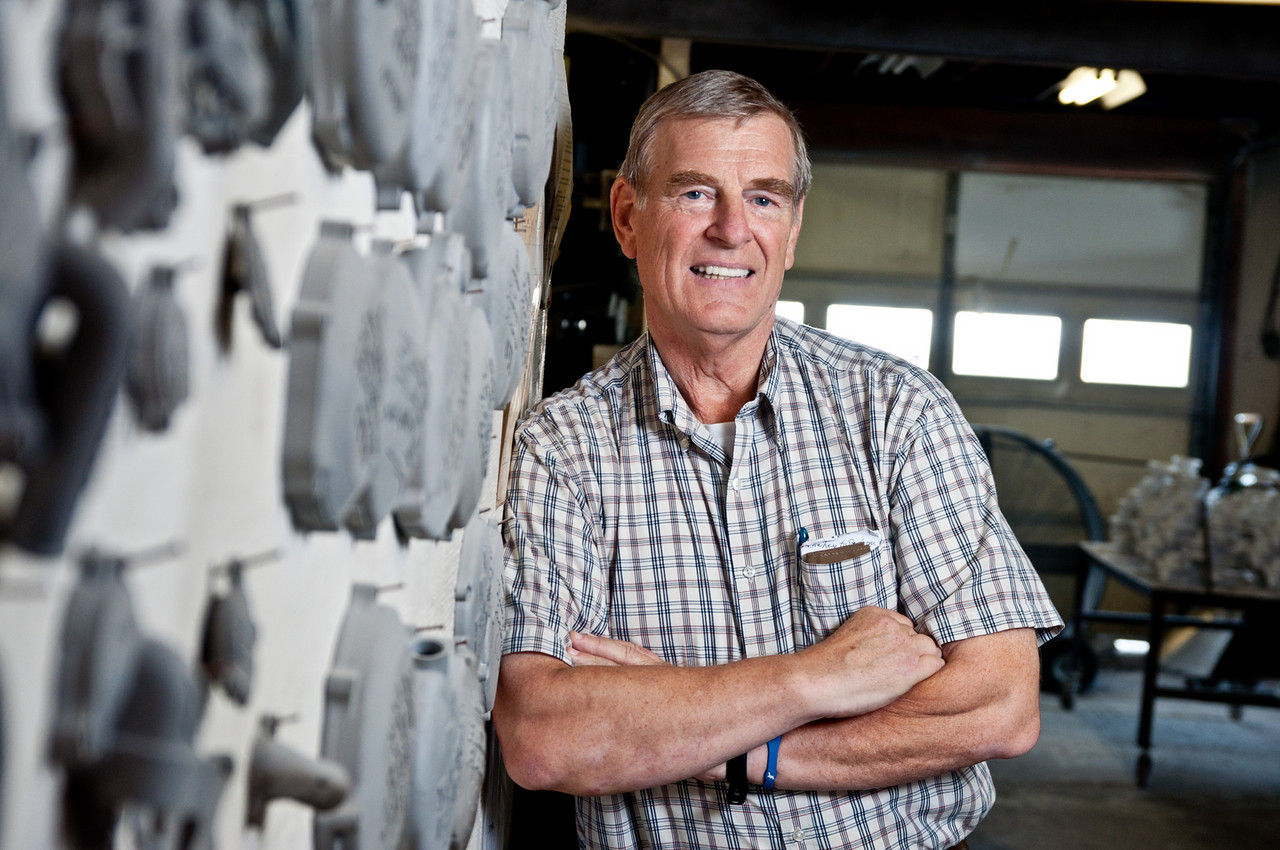 Over the last 40, Eyvind Boyesen developed, patented (he has over 40 patents) and refined a host of products — some very practical and some hyper-theoretical. The list is amazing: reed valves, trapping valves, accelerator pumps, water pumps, Shokout grips, Boyesen Link and boost ports.
Sadly, Eyvind passed away one week before he was to be inducted into the AMA Hall of Fame. He left his company in the hands of his capable family and long-time employees.
SCOTT BOYER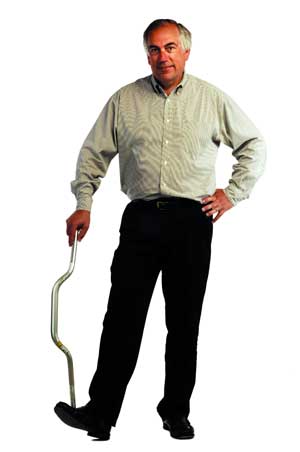 Scott Boyer originally worked in the ski industry for Lange boots. Scott was happy to work in the ski industry, but the constant traveling wore on him, so he took up motorcycling as a hobby. About the same time, Scott USA, a maker of ski poles and goggles, was interested in developing a cutting-edge motocross boot. The then-28-year-old Lange employee was their go-to-guy. Boyer began working for Scott USA on the most revolutionary motocross boot of all time — the original Scott plastic motocross boot.
Once the boot was done, Boyer moved on to form Hannah Racing Products (HRP) in 1980. What was HRP's first product? None other than a state-of-the-art FlakJak — the first-ever plastic chest protector.
Next, Bob Smith, the owner of Smith goggles, wanted to introduce a goggle into the highly lucrative motocross market, so he contacted Scott Boyer to design the Roll-Off system.
Through his HRP connection to Bob Hannah, Scott met Answer Products' Eddie Cole. For Answer, Scott designed the oversized ProTaper handlebar.
Scott Boyer was the chief architect of the Scott Boot, plastic chest protector, Roll-Offs system and oversized aluminum handlebar. Does he see himself as a designer or an engineer? "I have no engineering degrees, so I consider myself to be a designer — actually more of a product development manager."
THE BROWN BROTHERS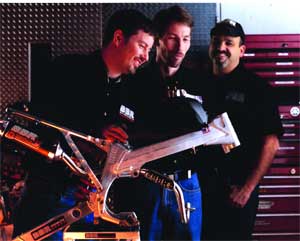 It was the close relationship between brothers Chris, Duane and Brent Brown that catapulted play bikes to the lofty heights that they attained at the turn of the century (2000). Even in their early days, the Browns were entrepreneurs, buying their cousin's bike shop that they named, with far too much alliteration, Brown Brothers Bike World. Their first watermark year came in 1979 when Chris and Duane built a custom XR75 in Junior High School shop class. It had a hand-fabricated frame that incorporated a custom linkage-style single shock and swingarm combo, dual leading brakes, and a modified engine.
That first minicycle would eventually lead them to popularize the hop-up business for XR50s, CRF150s, TT-R125s and KLX110s. It was a totally new motorcycle segment — that benefited the industry and the consumer. Today, BBR manufactures frame kits, exhaust systems, handlebar/triple clamp kits, fork kits, aluminum rims and practically anything else that could be outfitted on a mini bike. As Duane says, "We ask ourselves if the products we make are good enough to be outfitted on a factory bike. We're definitely selling to the Porsche-type guys, and it trickles down to every little piece that we make."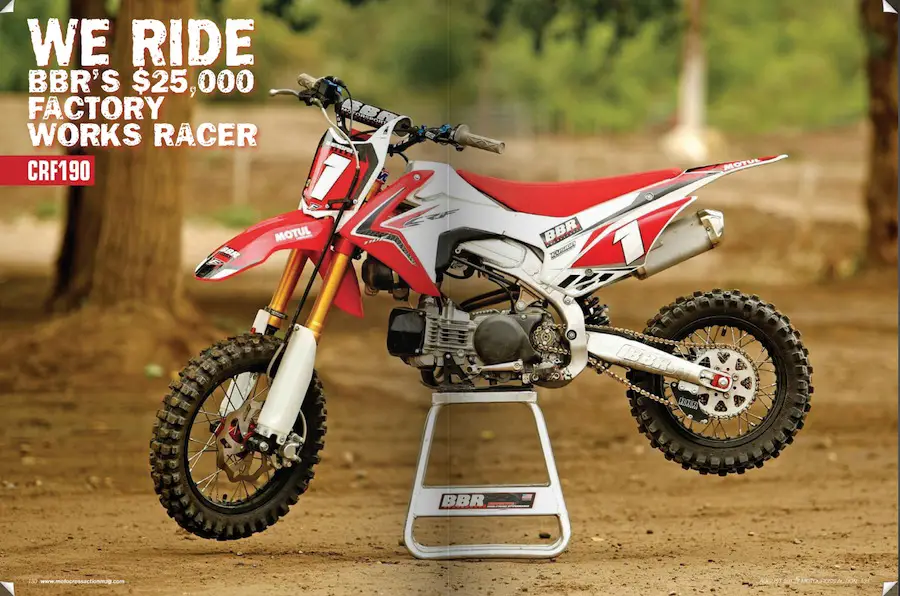 Chris handles the development, Duane focuses on product testing, while Brent takes care of the business side of BBR. In their 25,000 square-foot building, BBR manufactures 90-percent of their products in-house (no out-sourcing to other countries). Now that the minicycle market has cooled, due to the recession and influx of Chinese knock-offs, the Brown brothers haven't slowed down. They will continue to make revolutionary products for the mini bike market they invented.
YOSHIHARU NAKAYAMA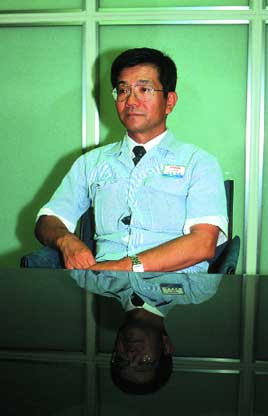 The unsung heroes of motocross are the engineers who design the bikes we ride (with nothing more than an idea and a number-2 pencil). When it comes to four-strokes, there is one engineer that every four-stroke rider, regardless of the brand of bike he races, owes a debt of gratitude to. His name is Yoshiharu Nakayama.
"I wanted to change the concept and image of the four-stroke engine," says Yoshiharu. "I wanted the four-stroke engine to be seriously considered for motocross." The last 18 years have seen Yoshiharu's wish come true. As hard as it is to believe, the bike that started the modern four-stroke movement, the Yamaha YZ400, was not a big-budget, corporate office, full-factory project. In fact, Yoshiharu designed much of the YZ400 and YZ250F on his own time! At home! On weekends! And built the prototype with a work force of three!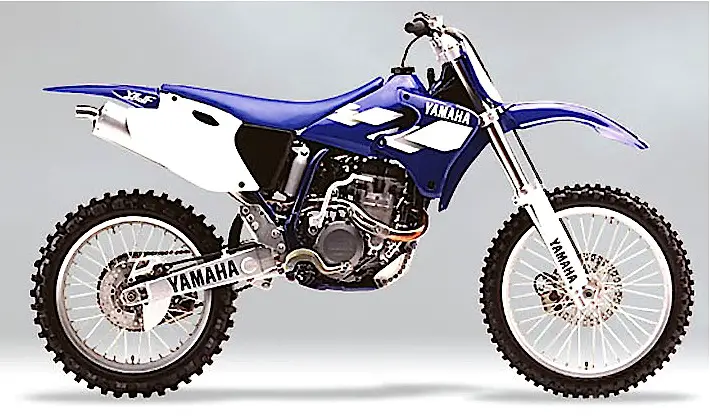 In case you don't know the history — here it is.
(1) Nakayama designed the YZ400, which was turned into the CNC-machined works bikes that Doug Henry and Andrea Bartolini raced in 1997.
(2) The success of the prototype led to production of the Yamaha YZ400 in 1998.
(3) Yoshiharu Nakayama made the drawings for the YZ250F in his spare time, and by luck and happenstance, got it put into production in 2001.
(4) Every other motorcycle company borrowed a page from Nakayama's playbook and built race-ready four-strokes based on his overall engine designs.
(5) Whether it is a CRF, KX-F, YZ-F, RM-Z or KTM, its wellspring was Yoshiharu Nakayama's mind.
DAVE STEVENSON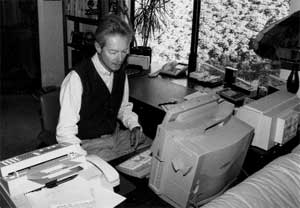 Dave Stevenson did not race. In fact, his only connection to racing was that he was Danny LaPorte's tax advisor. Danny was so impressed that he told Broc Glover about Stevenson's financial wizardry; Broc told Rick Johnson, who told Ron Lechien, and the next thing you know the sport's first "super agent" was born, although don't call him that.
Dave's clients needed more than financial advice, so they started asking him to review their contracts. Finally, they asked him to negotiate their contracts. Dave was so good at representing his riders that he has been accused of raising the cost of racing. Dave laughs off the criticism. "It wasn't fair to begin with. Riders used to ride for free clothes, while the apparel companies were making more money and selling more product than today!"
Dave's professional attitude and savvy negotiating skills ushered in a new era of professional motocross. Dave should be credited with turning motocross racers into professional athletes. Over the years, many more agents have appeared on the scene, but Dave was the first purpose-driven financial adviser and agent in motocross.
The end…until the next genius comes along.