JODY'S THE FASTEST OF THE FAST FOR FIVE DECADES
The idea that there is one and only one "Greatest Rider of All-Time" can be forgiven as both an ethnocentric and tempocentric. In truth, it's impossible to say that Joel Robert was better than Ricky Carmichael. They never raced against each other, never faced the same competition, and certainly neither had experience with the other's bike. In this bombastic modern era, it is totally preposterous for 20-year-old motocross fans, who weren't even born during the heyday of Robert, Hallman, DeCoster, Mikkola, Hannah, Aberg, Bailey, Malherbe or Lackey, to state opinions about men they've never seen ride.What we can say without fear of contradiction is that, regardless of the era, the great riders were the best who ever lived (up to that point).
Roger DeCoster defines it best by saying, "It's impossible to make comparisons between the decades. If the great racers from the past were transported to the future, they would still be great. A champion has something special that shines through, and while the machinery and techniques differ with the decades, the great riders have talent that transcends time." To give due to the men who pounded out the laps, the MXA wrecking crew presents the 50 Greatest Riders Of All-Time.
TEN BEST OF THE '60s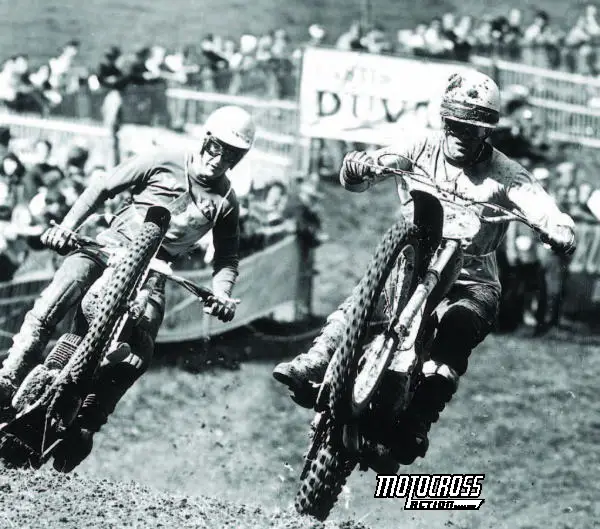 Torsten Hallman (left) and Joel Robert aviate their front wheels over a 1968 Grand Prix rise.
1. Joel Robert: Six-time 250 World Champion

The CZ twin-piper strains to keep Joel aloft.
2. Jeff Smith: 1964-65 500 World Champion

Hallman and Robert were synonymous with Husky and CZ.
3. Torsten Hallman: Four-time 250 World Champion
4. Paul Friedrichs: 1966-67-68 500 World Champion

After retiring, Rolf Tibblin taught motocross schools in America.
5. Rolf Tibblin: 1962-63 500 World Champion
6. Sten Lundin: Two-time 500 World Champion
7. Bill Nilsson: Two-time 500 World Champion
8. Dave Bickers: 1960-61 250 World (European) Champion

Robert, DeCoster and Sylvain Geboers (above) were all at CZ before going to Suzuki.
9. Sylvain Geboers: 1971 Trans-AMA Champion
10. Victor Arbekov: 1965 250 World Champion
TEN BEST OF THE '70s

Forget about the five World Championships, because Roger DeCoster was more than just cold numbers in the history books. He was "The Man."
1. Roger DeCoster: Five-time 500 World Champion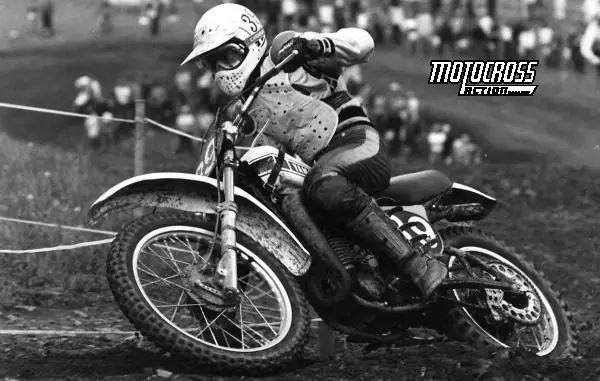 If you ask Bob Hannah (above) who the greatest rider in the sport was he won't hesitate to tell you, in no uncertain terms, that the honor goes to his nemesis Roger DeCoster.
2. Bob Hannah: Seven-time AMA Champion


The Fierce Finn, Heikki Mikkola.
3. Heikki Mikkola: Four-time 250/500 World Champion

…and Harry bore Stefan.
4. Harry Everts: Four-time 125/250 World Champion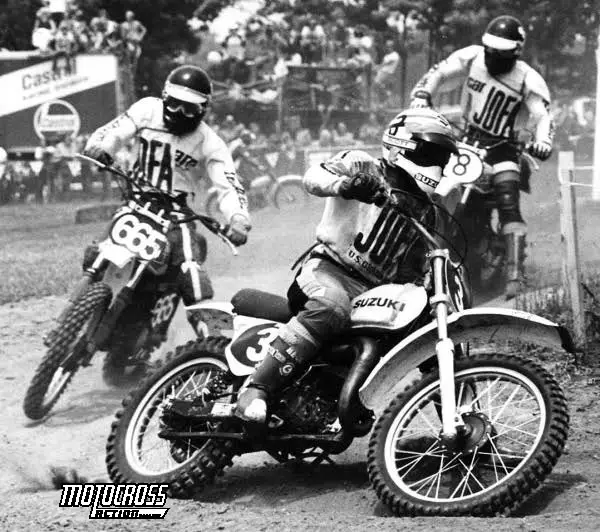 Gaston Rahier (3) leads Charlie Iott (665) and Jimmy Ellis (8) at the Mid-Ohio 125 USGP. Rahier was the shortest World Champion ever.
5. Gaston Rahier: Three-time 125 World Champion

Cold War politics kept Gennady Moiseev from fame and fortune.
6. Gennady Moiseev: 1974, 77, 78 250 World Champion

Like all Swedes, Bengt Aberg was all business on a bike.
7. Bengt Aberg: 1969-70 500 World Champion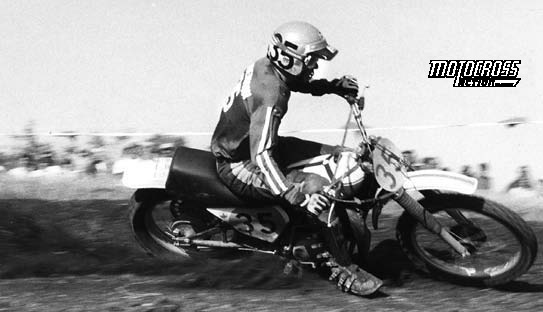 Hakan Andersson (35) raced the monoshock into the record books.
8. Hakan Andersson: 1973 250 World Champion
9. Graham Noyce: 1979 500 World Champion

American fans loved Ake Jonsson. Ake and his Maico loved America.
10. Ake Jonsson: 1972 Trans-AMA Champion
TEN BEST OF THE '80s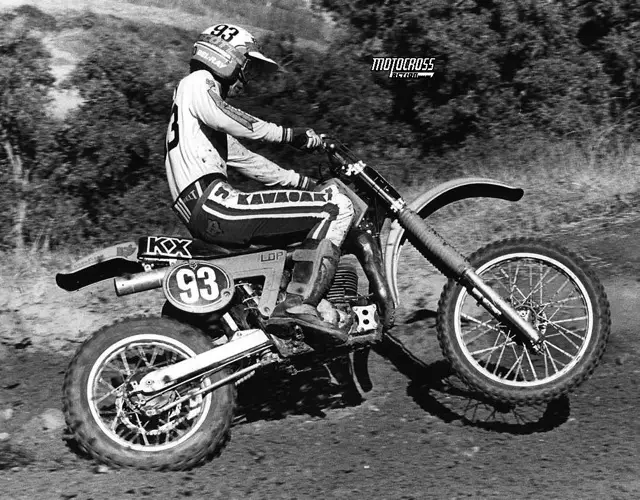 Most people visualize David Bailey on a Honda, but it was his stint on a Kawasaki that brought him to the attention of Honda's Roger DeCoster.
1. David Bailey: Four-time AMA Champion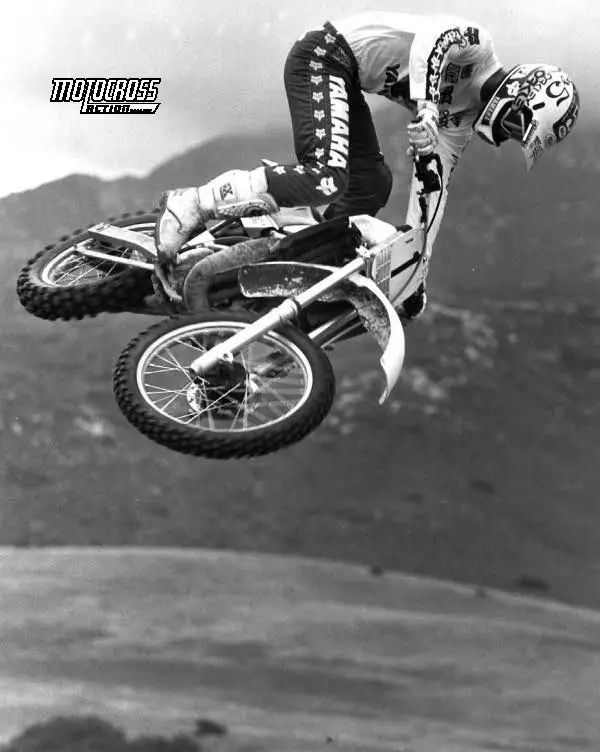 The stars of the '80's were the most talented and fittest American racers of all-time. Ricky Johnson was one of eight guys who could win on any weekend.
2. Ricky Johnson: Seven-time AMA Champion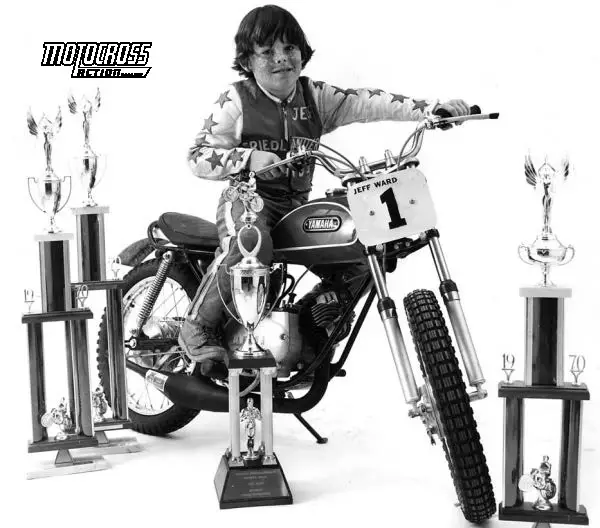 For all the world knows, Jeff Ward, was born on a bike. Jeff's professional motorcycle racing career lasted over 40 years.
3. Jeff Ward: Seven-time AMA Champion
4. Eric Geboers: 125/250/500 World Champion
5. Andre Malherbe: 1980-81,1984 500 World Champion

Georges Jobe (10) and Andre Malherbe (5) were child prodigies who grew into great World Champions.
6. Georges Jobe: Four-time World Champion
7. Dave Thorpe: 1985-86, 1989 500 World Champion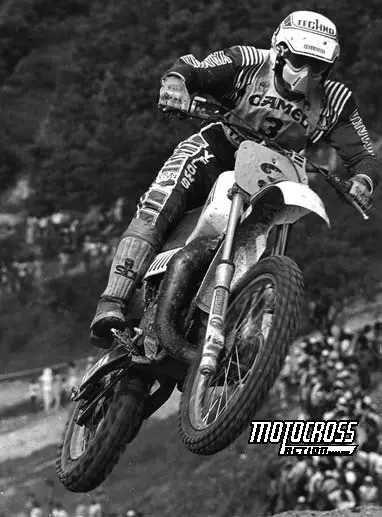 Hakan Carlqvist won titles in both the 250 and 500 World Championships.
8. Hakan Carlqvist: 1979 250 & 1983 500 World Champion

"Bad Brad" Lackey went to Europe to do a job. He saw it through.
9. Brad Lackey: 1972 AMA 500 & 1982 500 World Champion

Raised at Indian Dunes, Johnny O'Mara had mad skills at 16.
10. Johnny O'Mara: 1983 AMA 125 & 1984 Supercross Champion
TEN BEST OF THE '90s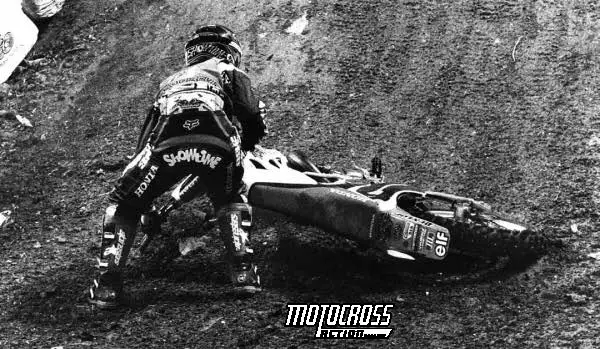 In the course of winning 72 AMA Supercross races and seven Supercross titles, Jeremy McGrath almost never fell down. Okay, maybe once.
1. Jeremy McGrath: Eight-time AMA Champion, plus, 72 Supercross victories.

Jeff Stanton worked for every one of his six AMA titles.
2. Jeff Stanton: Six-time AMA Champion

Jean-Michel Bayle was the French David Bailey (for the brief period that he stayed around).
3. Jean-Michel Bayle: 1991 AMA 250/500/Supercross Champion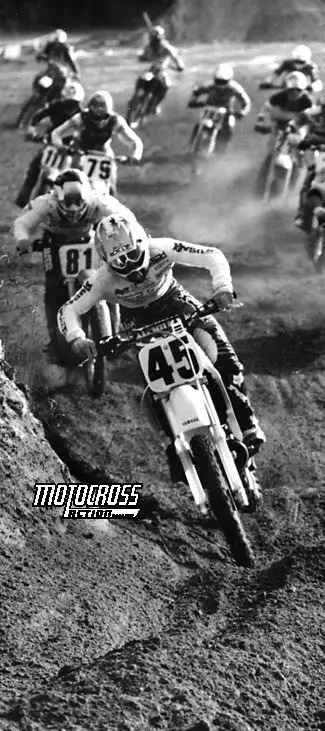 Damon Bradshaw (45) was pure energy on a bike.
4. Damon Bradshaw: Winner of 19 AMA Supercross events & ten Nationals
5. Greg Albertyn: 1999 AMA 250 National & three-time World Champion
6. Donny Schmit: 1990 125 & 1992 250 World Champion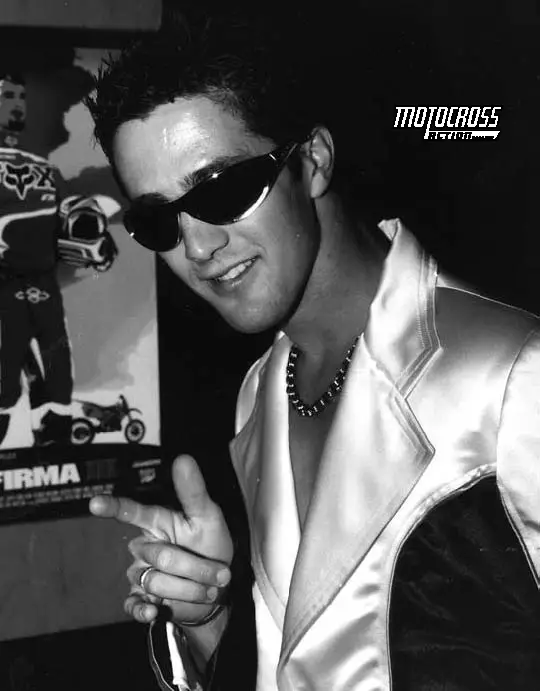 Off the bike, Jeff Emig's alter ego was a Hollywood lounge lizard.
7. Jeff Emig: Four-time AMA Champion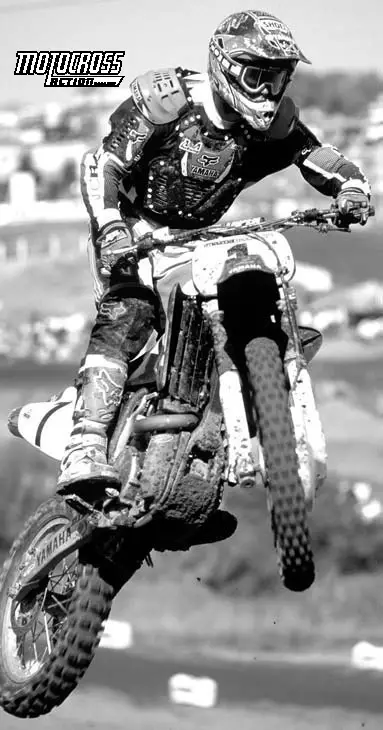 Doug Henry's YZ400F debut changed racing.
8. Doug Henry: Three-time AMA Champion
9. Mike Kiedrowski: Four-time AMA Champion
10. Ezra Lusk: Winner of 12 AMA Supercross events & three Nationals
TEN BEST OF THE '00s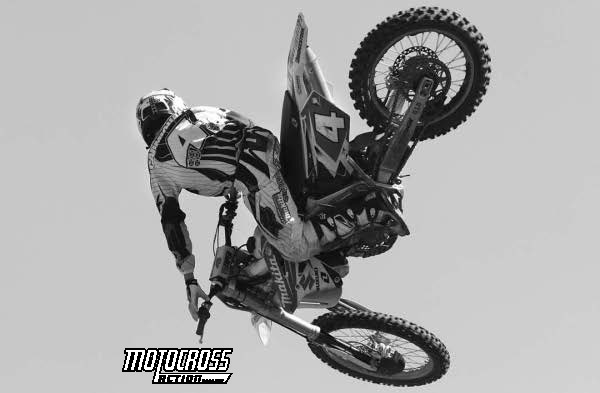 No rider has ever won as many races, in a career, single season or by so much, as Ricky Carmichael. The guy was a winning machine.
1. Ricky Carmichael: 15-time AMA Champion

Ryan Villopoto won four consecutive Supercross Champions
2. Ryan Villopoto:2011-12-13-14ama Supercross Champion
3. James Stewart: Second on all-time Supercross win list

Throughout the '90s and '00s, Stefan Everts owned Europe.
4. Stefan Everts: Ten-time World Champion
5. Tony Cairoli: Eight-time World Champion

If it weren't for RC, Chad would have about 40 more Supercross wins.
6. Chad Reed: 2004 & 2008 AMA Supercross Champion
7. Kevin Windham: Winner of 12 Supercross events and 17 Nationals

Travis Pastrana never lived up to his promise, but he gave it his all when he showed up.
8. Travis Pastrana: 2000 AMA 125 Champion
9. Sebastien Tortelli: 1996 125 & 1998 250 World Champion
10. Mike LaRocco: 1993 AMA 500 & 1994 AMA 250 Champion