GODSPEED! JOEL ROBERT (1943-2021)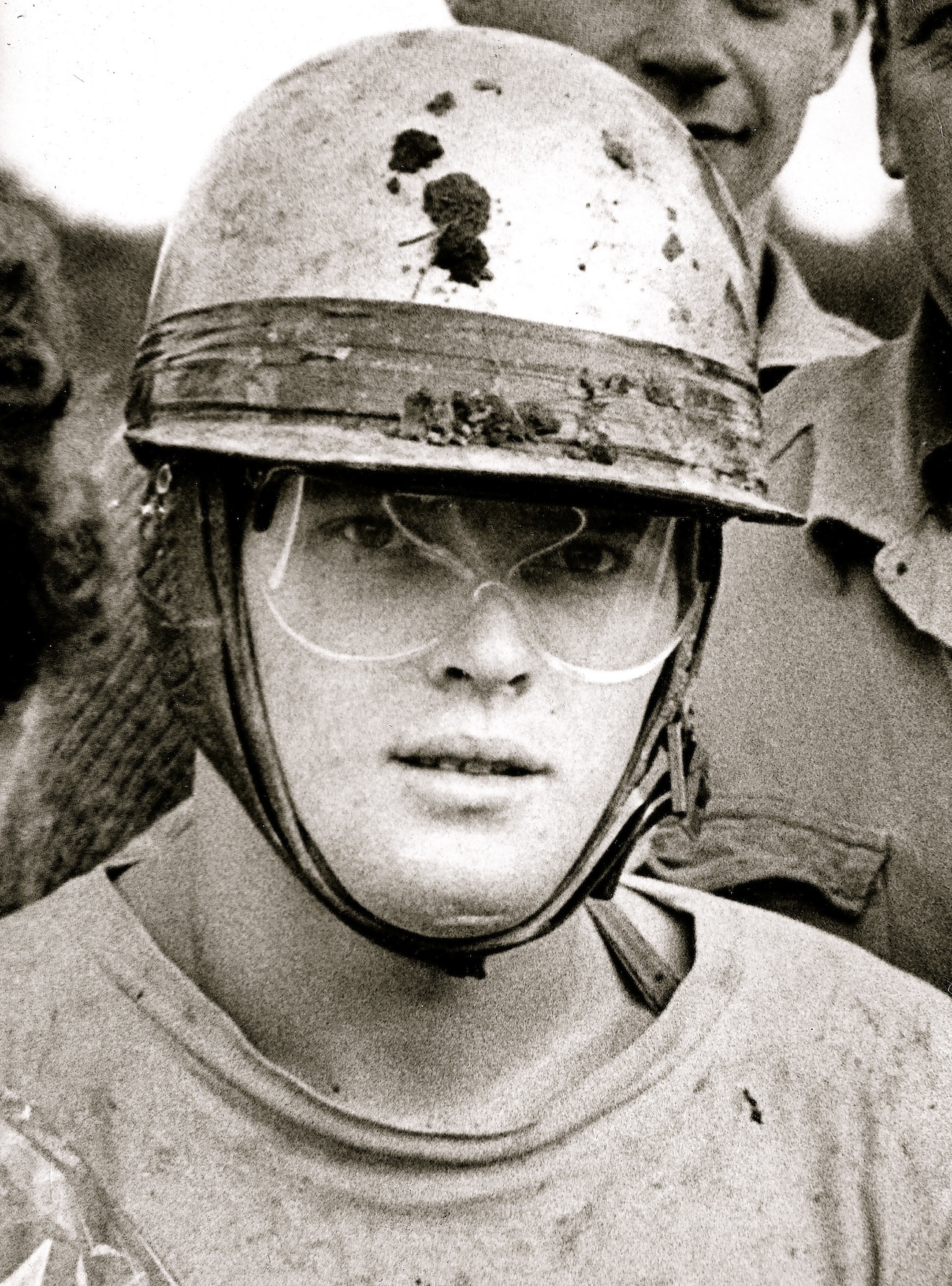 MXA's friends at motoheadmag.com, emailed us the sad news that six-time 250 World Motocross Champion Joel Robert has died in a Belgian hospital at the age of 77-years-old. A week ago Joel was rushed back into a hospital, after having just being released from the Marie Curie hospital in Lodelinsart after a bout with Covid-19. On Wednesday, January 6, he was rushed to the Saint-Joseph hospital in Gilly with a heart attack. Joel is diabetic and has had several strokes in recent years. He had a heart attack and was put into an induced coma but he never recovered.
Joel Robert is tied to the growth, explosion and development of the sport of motocross in the 1970s by virtue of his nature talents and smiling face. The six-time 250 World Champion (1964, 1968, 1969, 1970, 1971 and 1972) was born in Chatelet, Belgium, on November 26, 1943. He dominated the 250 class for almost ten years—first for CZ and later for Suzuki. After his Championship days were behind him he raced a short time for the Puch factory in 1976. When Robert wasn't the Champion, he was in second place—and he was runner-up in 1965, 1966 and 1967.  After retiring Joel Robert helped guide the Belgian national team at the Motocross of Nations.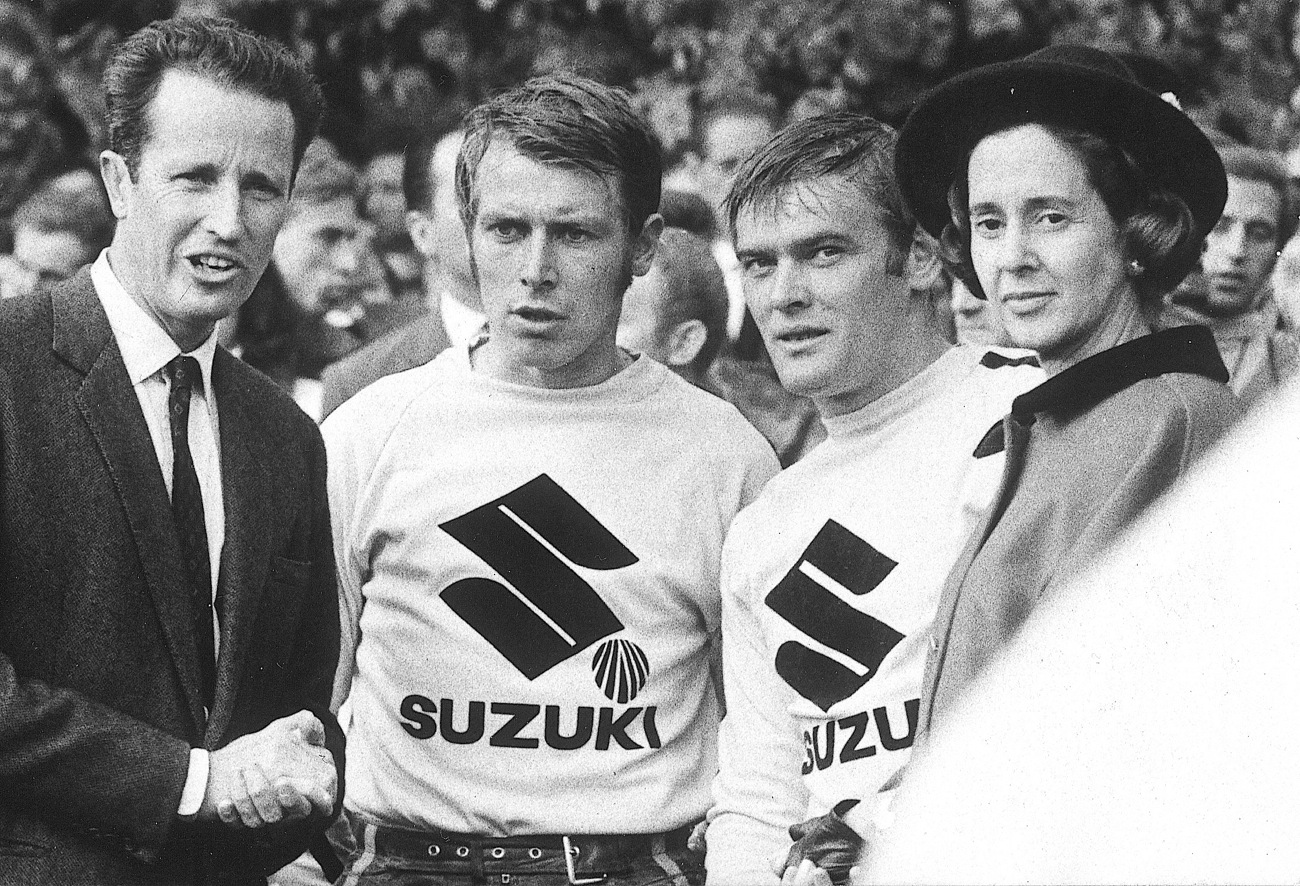 Roger DeCoster and Joel Robert with the King and Queen of Belgium.
Joel suffered his first stroke while on holiday in France back in July of 2018. The 72-year-old Belgian was taken to the Motauban hospital and had an MRI that revealed a stroke. Doctors also found then  that Joel had suffered two similar, but undiagnosed, stroke incidents several years.
JOEL ROBERT'S BIOGRAPHY
Born November 24, 1943, in Grandrieu, Belgium.
At age 6, his father who was a motocross and speedway racer, built him his first bike. A 125cc Gillet.
At age 16, the federation gives Joel a license (normally at 18 years old) and Joel enters his first race April 10, 1960, with a 250cc Zundapp.
In 1960 Joel wins his first race at Chimay Belgium.
In 1961, with an expert license, and a 250 Greeves, Joel has 6 victories and is 2nd in Belgium Championship.
In 1962, Joel wins 5 victories with 250 Greeves and is Belgium Champion. He enters some GP's and finishes 4th in Switzerland, 6th in Great Britain, 6th in Tchecoslovaquia, 10th in Belgium and 11th in Deutschland. In the winter he trains and races in England.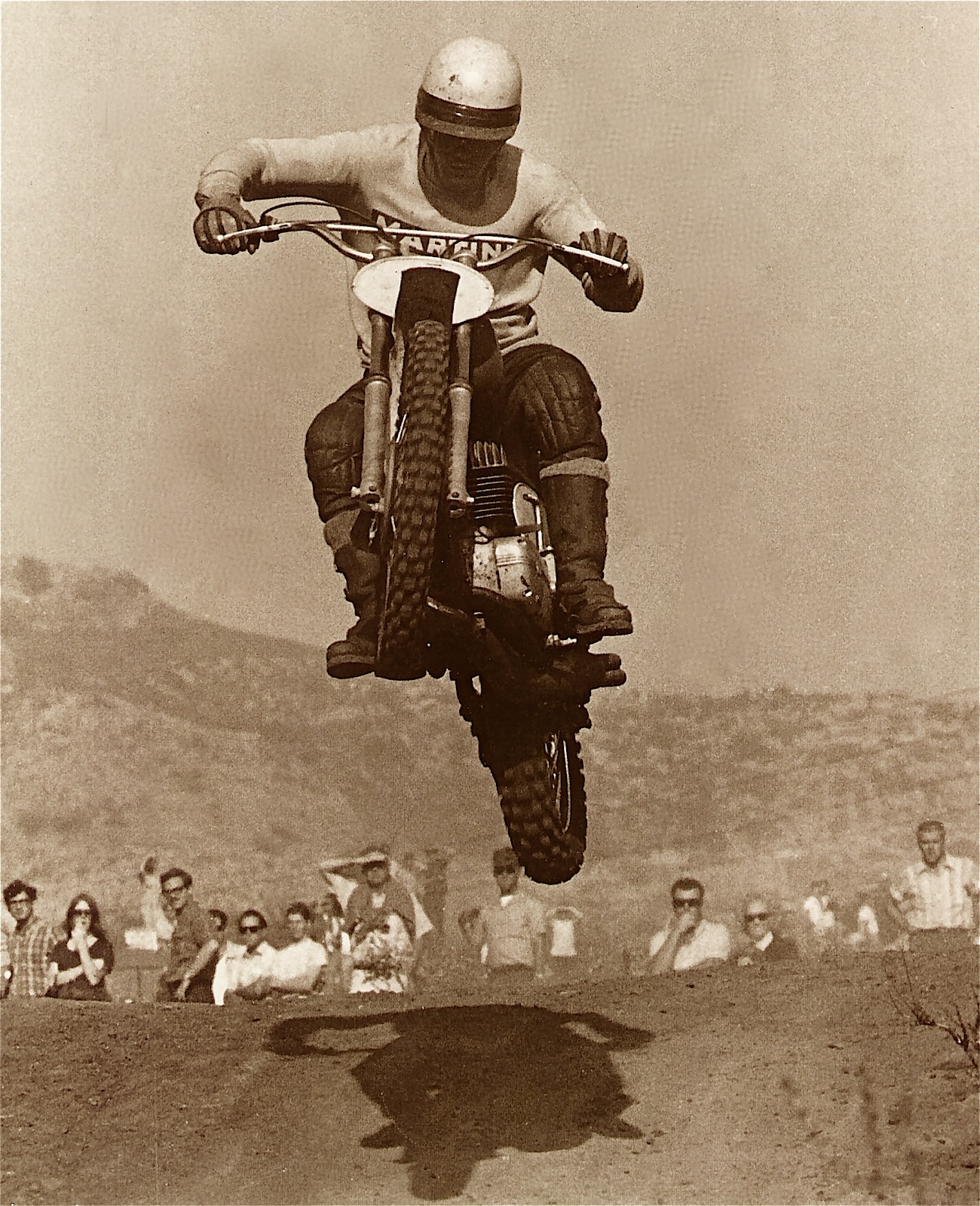 Joel Robert signed with CZ in 1964.
In 1963, Joel wins 5 victories and is Belgium Champion. He competes in all the 250 GP's and at the German GP, tries a CZ for the first time and makes first contact with the CZ factory. At the end of the season, the Belgium CZ importer proposes to give Joel a factory 250 CZ for 1964.
In 1964, Joel starts the season with CZ. He wins 9 250 GP's and becomes 250 World Champion at the Finnish GP. Joel also wins Belgium Championship.
In 1965, Joel gets his first full factory contract with the Czechoslovkian CZ firm. He has some mechanical problems in the 250 GP's, but wins 3 GP's and gets second overall behind Viktor Arbekov in World Championship and repeats as the Belgium Champion.
Torsten Hallman and Joel Robert.
In 1966, Joel wins 4 GP's and finishes second in 250 World Championship behind Torsten Hallman.
In 1967, Joel wins 5 GP's, is second again in the 250 World Championship behind Torsten Hallman. In October, he races the American Trans-AMA series and finishes first at Pepperell, Massachusetts.
In 1968 Joel win 6 GP's and wins his second FIM 250 World Championship. He also wins the Belgian Championship and is second in the Trans-AMA series.

In 1969 Joel wins 6 GP's and wins his third 250 World Championship. At the end of the year Joel signs his first contract with Suzuki for 1970.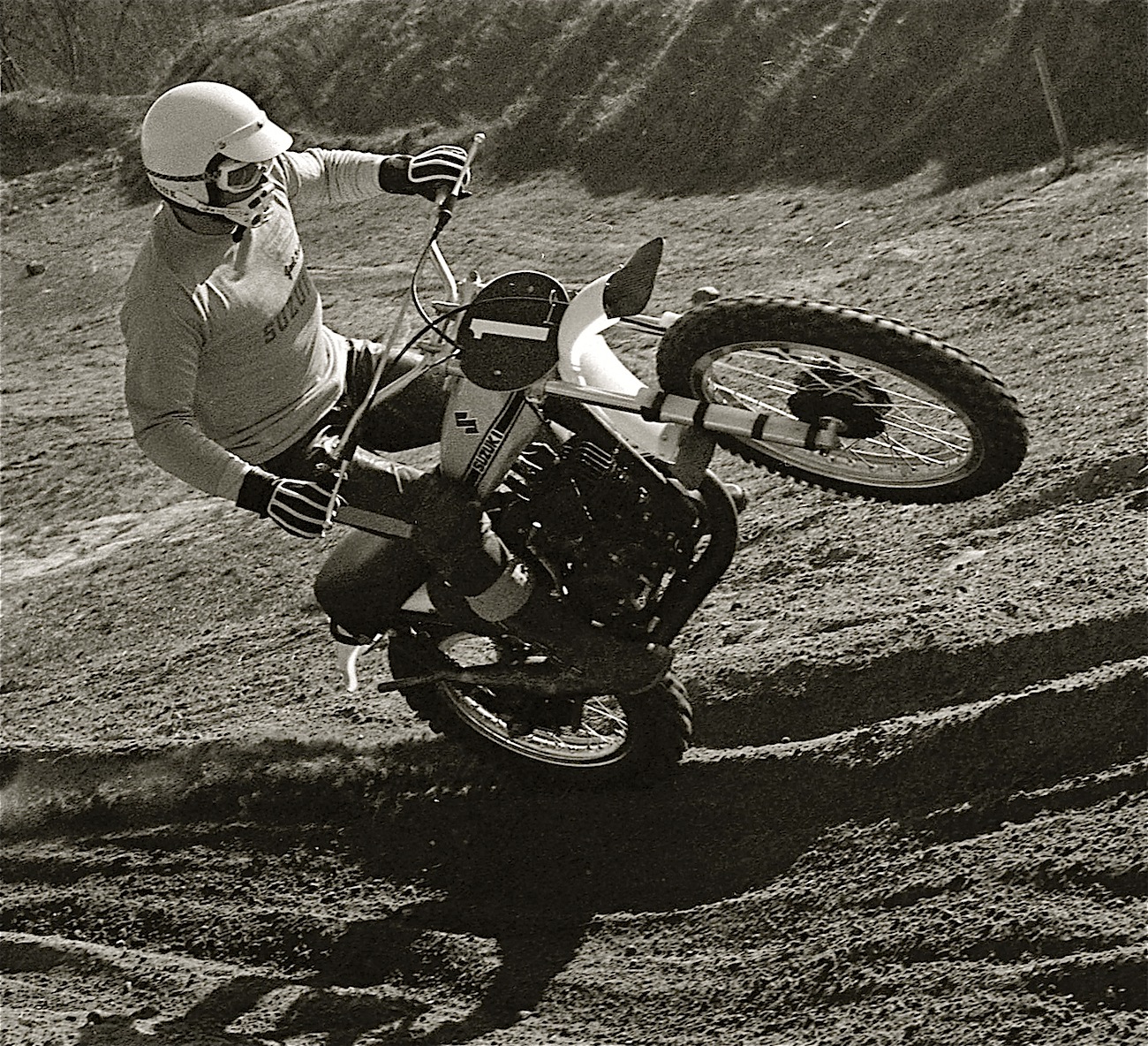 Joel left CZ for Suzuki for the 1970 season—where he would win his first Championship on a Japanese bike.
In 1970, on a new bike. Joel wins 4 GP's and his fourth 250 World Championship.
In 1971 Joel wins 8 GP's and his fifth 250 World Championship.
Roger and Joel at the Trans-AMA series.
In 1972, Joel wins 6 GP's and his sixth World Championship. During training of the 500cc Belgian GP in Namur Joel injures his knee, but refuses surgery.
In 1973 his knee didn't get any better and he earns only 15 GP points and ends up 18th in the 250 World Championships.
In 1974, Still struggling  ith his knee, Joel scores only 58 GP points and ends up 10th in the 250 World Championship.
In 1975, Joel is ninth in the 250 World Championships and Suzuki releases him from his contract.

Joel on his 1976 twin-carb Puch.
In 1976, Joel signs with Puch, but only races a few select GPs and ends up 19th in World Championship. His last professional race was an international race in France on a Puch 400MC.
Joel Robert earned many 250 World and international victories—including six 250 World Championship and 50 GP wins.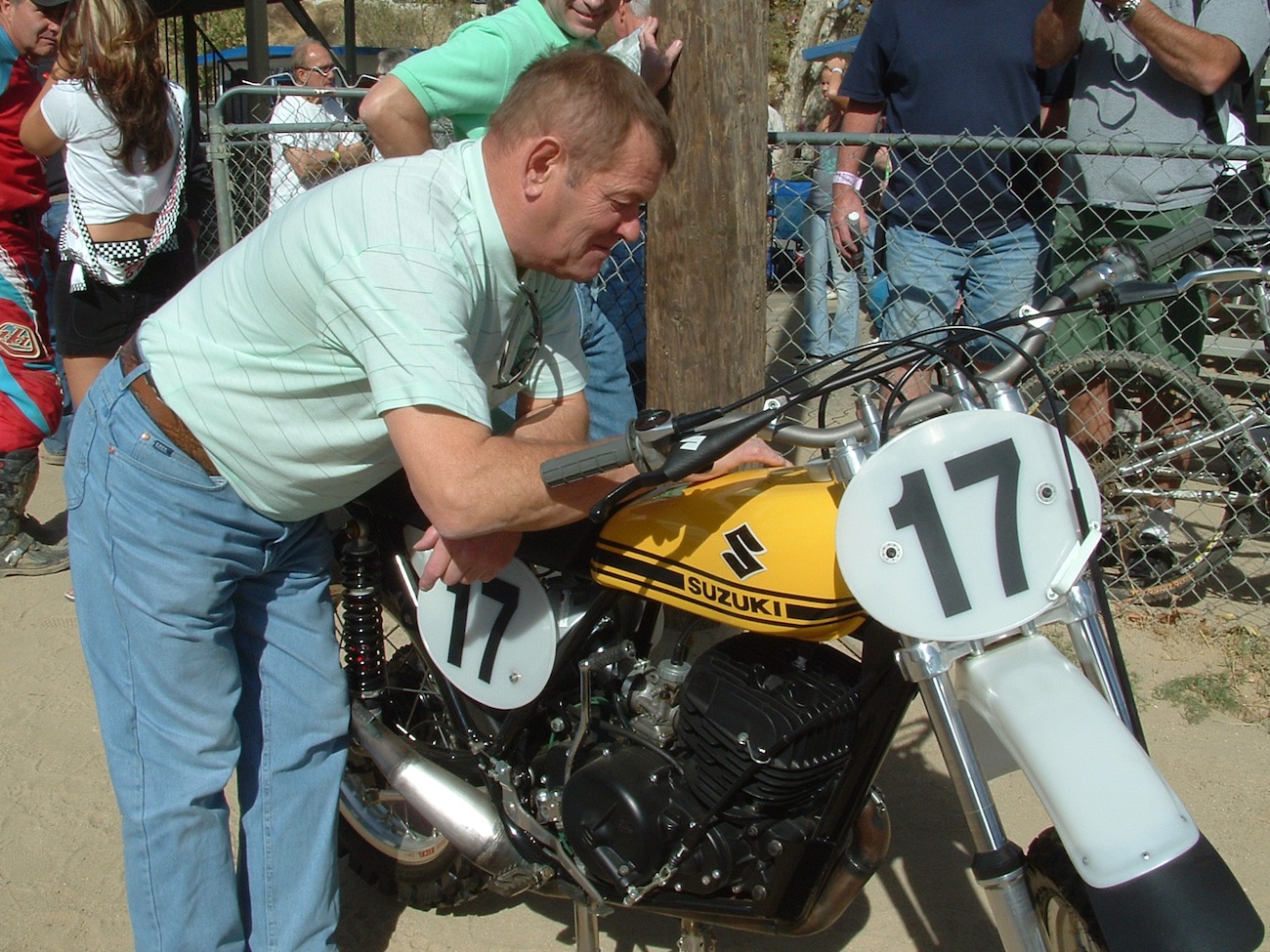 Joel retired after the 1976 season, but stayed close to Belgian motocross.
FUN FOLDER OF JOEL ROBERT PHOTOS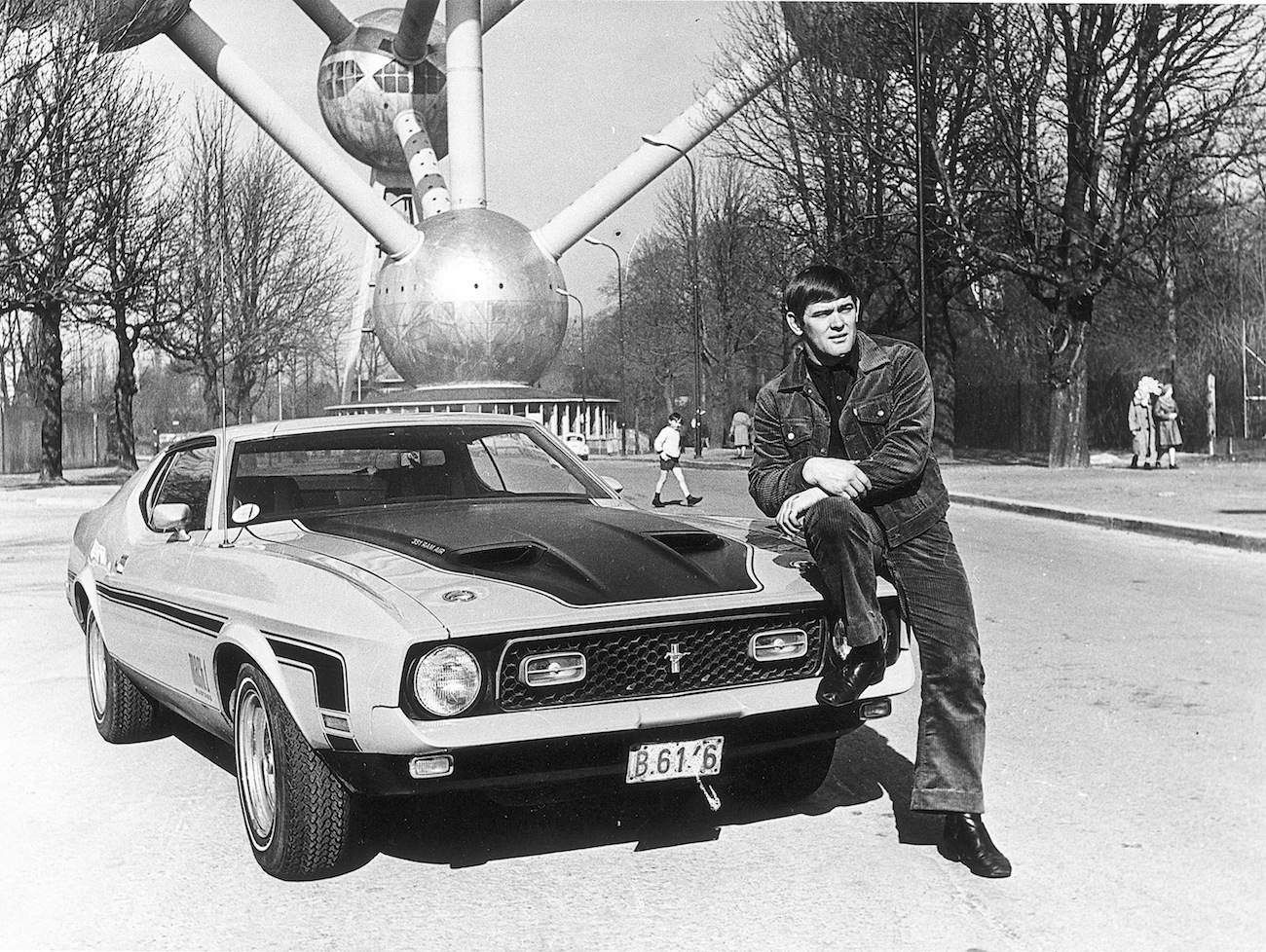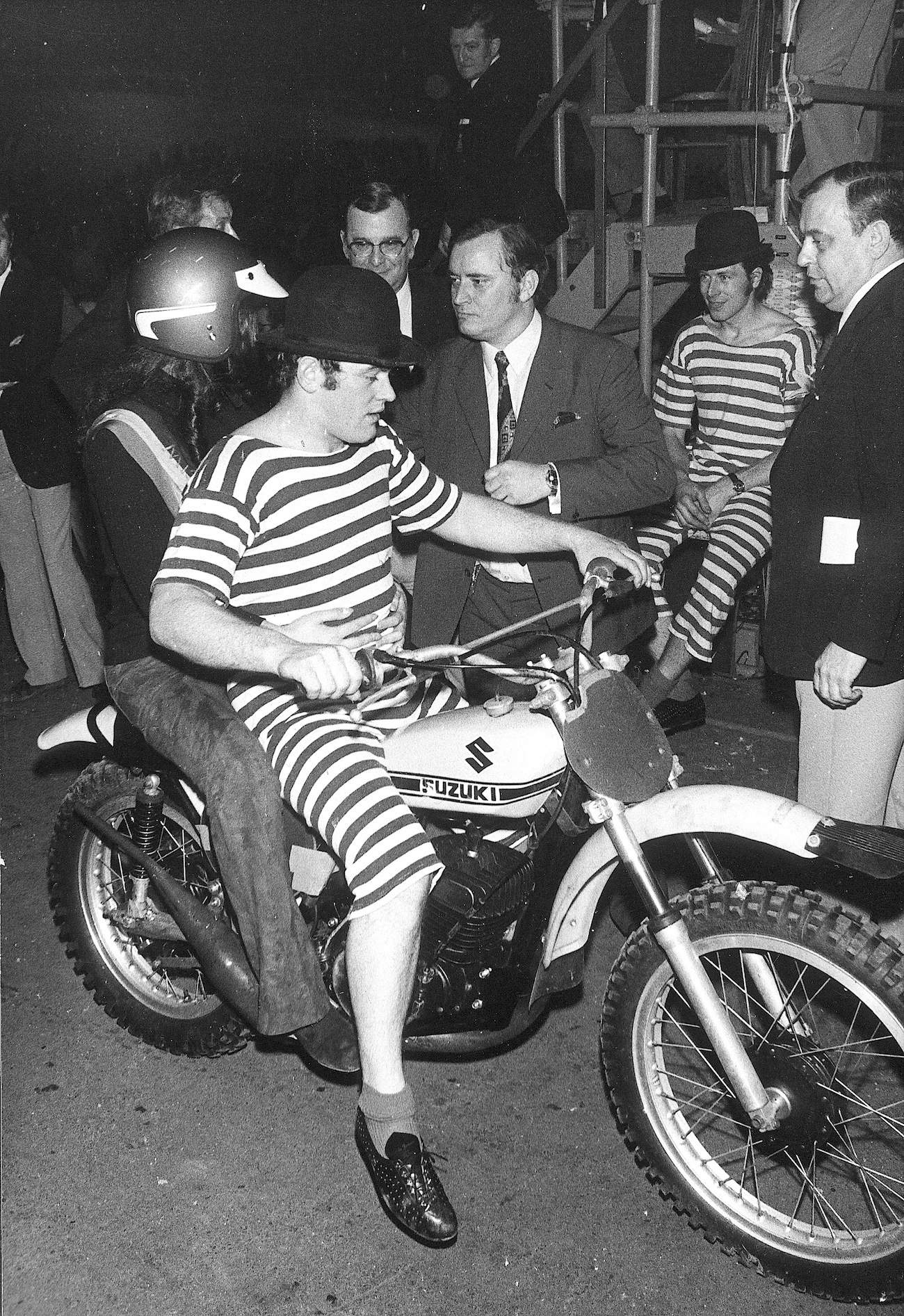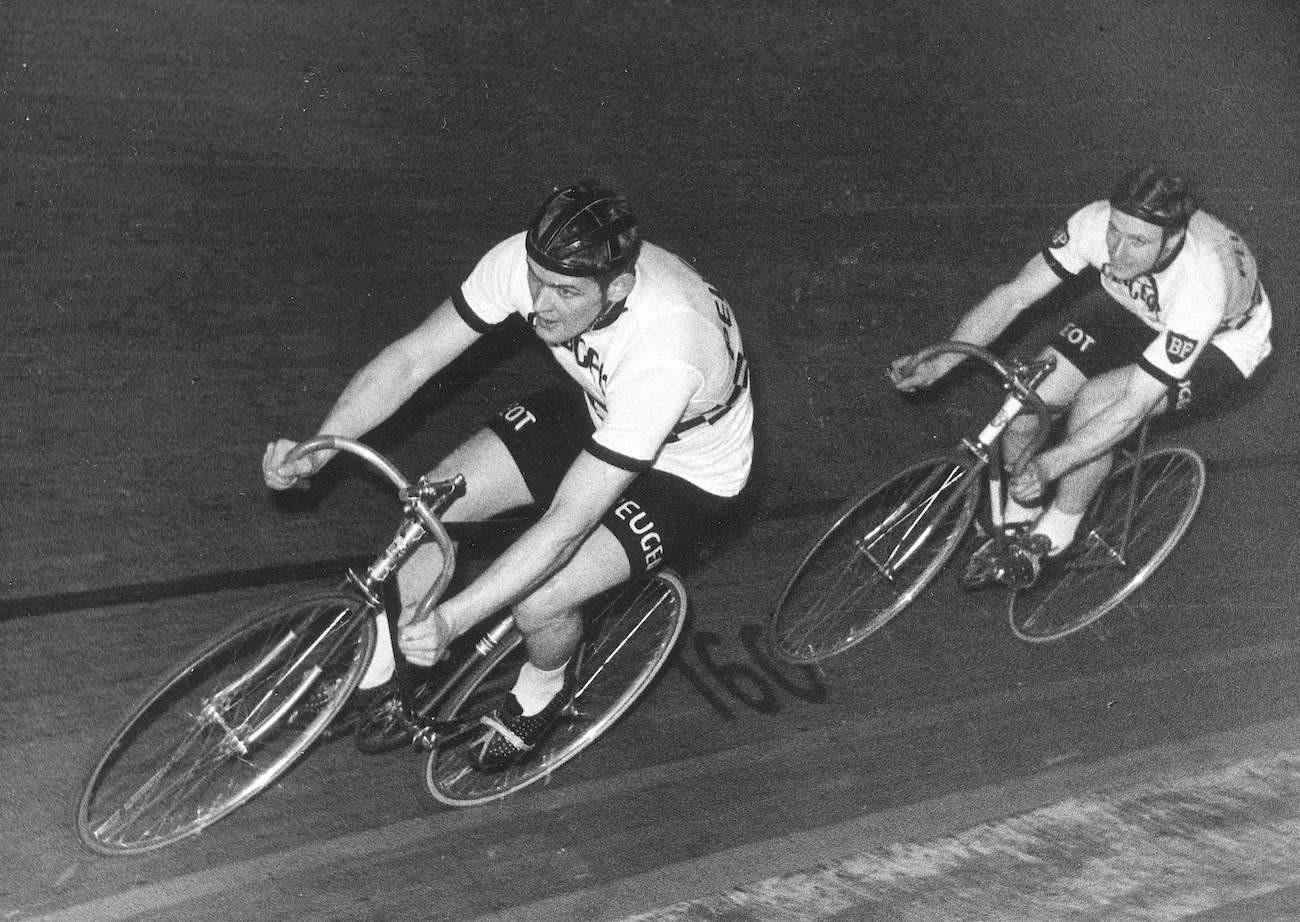 Photos: MXA archive, Early Years of Motocross Museum, James Bremmer, Justyn Norek, Jody Weisel