JOEY SAVATGY: "FOR ONCE, BEING IN A BAD SPOT, ENDED UP BEING A GOOD THING"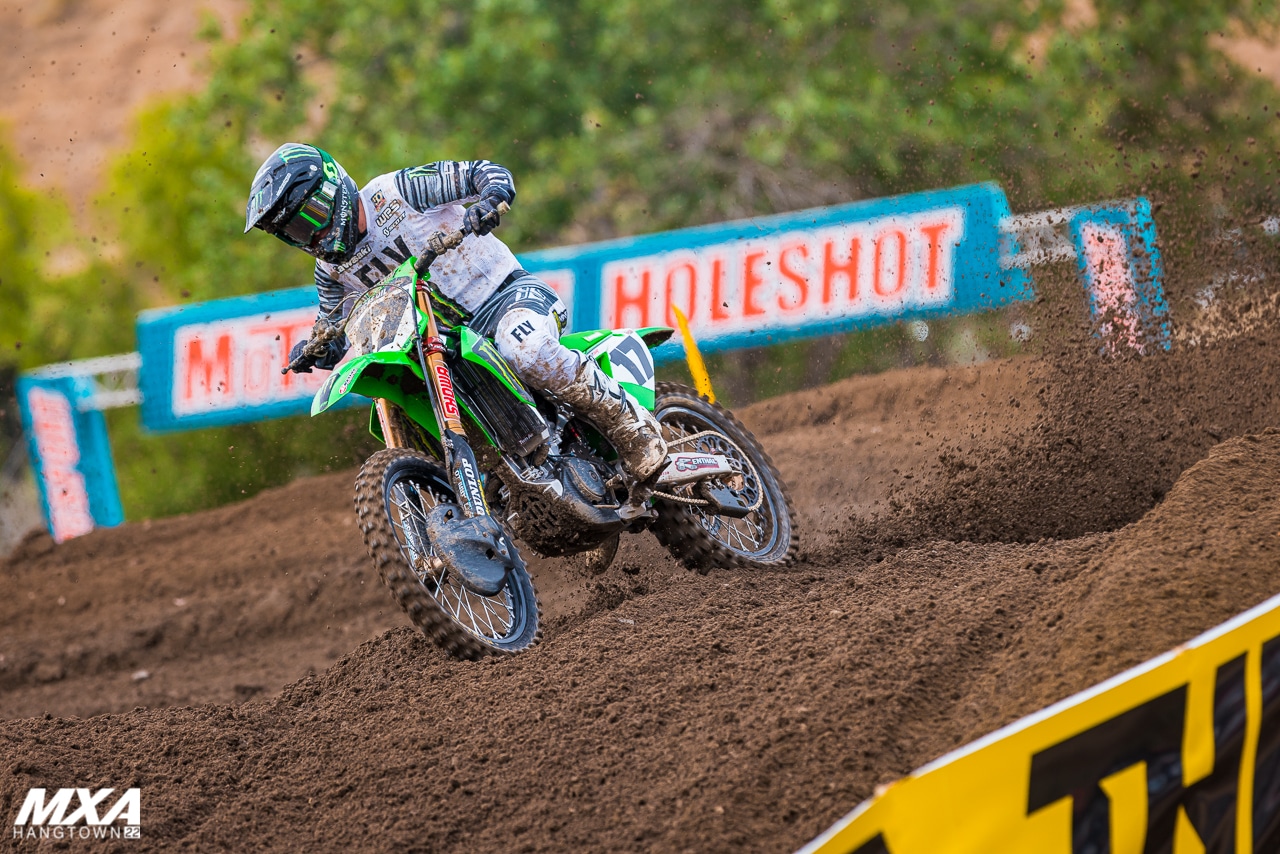 JOEY SAVATGY INTERVIEW
Skipping the opening outdoor motocross round at Fox Raceway, as he was still nursing a serious injury from Supercross, Joey Savatgy has raced to a credible ninth in 450 points to date. To further make his comeback more interesting, now that he is no longer with the defunct Rocky Mountain KTM team, Savatgy is back at Monster Energy Kawasaki where he was in 2019 during his rookie 450 debut. Now teamed with former longtime wrench Justin Shantie, and former teammate Jason Anderson, this return has been a homecoming for Savatgy. Since his debut at Hangtown, Joey has been improving race by race, until a slight setback with a bad second moto at Southwick. Nonetheless, Savatgy is looking forward to continuing his drive to the front.
BY JIM KIMBALL
JOEY, HOW WAS IT CHASING FOR THAT PODIUM AT RED BUD? That was the expectation or the goal heading into this. I did not have a lot of seat time when we went racing, but as each weekend passes, we have gotten more and more seat time in during the week. I would like to think that we will continue to improve and try to carry the momentum that we built at Red Bud. And I also hope we can start searching for more podiums soon.
YOU HAD A  SERIOUS SETBACK WHEN THE ROCKY MOUNTAIN KTM TEAM FOLDED SUDDENLY. ARE YOU GOOD AT PUTTING THE NEGATIVES BEHIND? What's done is done. There is no reason to think about it or dwell about it and at this point, it is like you say, water under the bridge. What I have gone through is just what I have been dealt and I will continue to fight and go out there on the weekend and prove ourselves again. It has been somewhat of the rebuilding process, being knocked down and having to start over from scratch and start checking off the boxes. Getting good starts, and then making our way into the top seven, then top five, and as time goes we will just try to keep improving that goal and see where it ends up.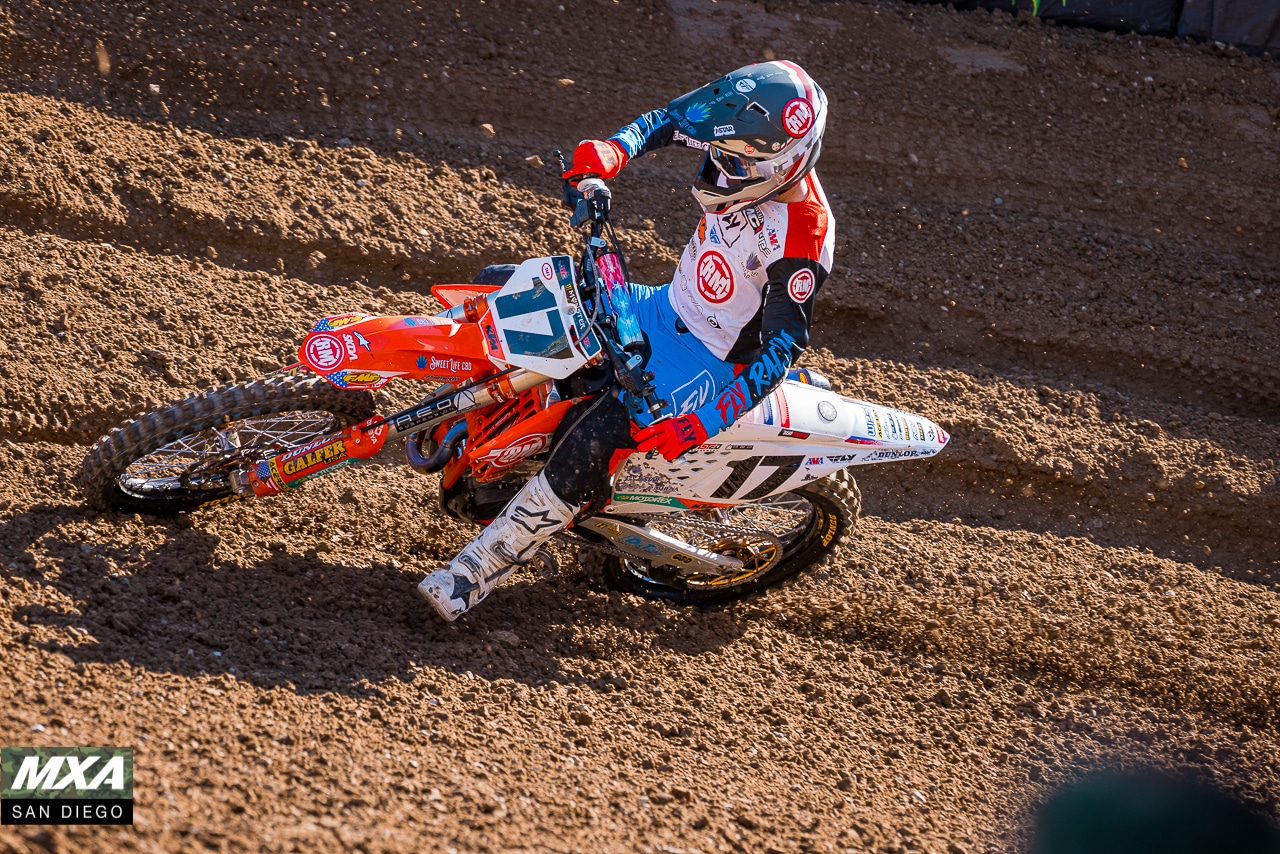 Before rejoining with the Monster Energy Kawasaki team, Joey Savatgy had spent plenty of time on the Rocky Mountain KTM team before it closed its doors in 2022.
I DON'T WANT TO DWELL ON THE ROCKY MOUNTAIN THING, BUT DID YOU FORESEE THAT COMING? To be honest, I don't really have much to say on that topic. At the end of the day, it is unfortunate to see any team fold. They are still around (under a different name), but just to see the way things unfolded is unfortunate and not good for the sport for a team to lose riders, staff and personnel. That is about as much as I will say on that topic. At the end of the day, we are all competitors, and we all want to race, but in the same breath, we are all family in a way. We all show up on the weekend and try to have each other's back.

ON THE FLIPSIDE, YOU ENDED UP IN A BETTER PLACE FOR THIS SUMMER. As things turned out, it allowed me to move back over here where I was in 2019. For once, being in a bad spot, ended up being a good thing. I will take the positives from that and I will try to make the most of it. 
Joey ripping around Pala on press day.
HAS A LOT CHANGED WITH MONSTER ENERGY KAWASAKI SINCE YOU WERE HERE BEFORE? For the most part, I try not to burn bridges anywhere I go. You should never bite the hand that feeds you and I have nothing but good things to say about Kawasaki as a whole. At the end of the day, it feels good to be back and everything is very much the same. There's a few new people, mechanics, and maybe a new suspension guy, but for the most part, everything is still the same.
YOU HAVE YOUR FORMER MECHANIC WORKING WITH YOU, AND YOU HAVE BEEN TEAMMATES WITH JASON ANDERSON BEFORE. Yes, the vibe here is good. I get Shantie back and he has been my mechanic for a lot of my career and obviously with Jason, we were teammates for a while back in 2014-2015. Even last year, he was at the 83 Compound where I was training, so he was a sparring partner during the week. Jason and I are good friends. We go back quite a way, and I have a lot of respect for Jason. He has helped me along the way with little things here and there. I get along with everybody.
Joey started his 2022 season at Hangtown after missing Fox Raceway. 
ARE YOU TRAINING IN FLORIDA NOW? No. I am in California for the summer. That was the goal, you know when this came about. It was "Hey, let's stay in California all summer and have the opportunity to test whenever need be." When we are in Florida it is hard to do that. I would love to be in Florida, back home with my family, but you know the priority here was to maximize the opportunity, but I had to sacrifice a little at home to be in California. But, it gives me the best opportunity to perform and if things are not the best or things need some fine-tuning during the week after a weekend, the whole team is based out of there, so we can pretty much handle anything that needs to be handled.
Here'a shot of Joey while he was on the Monster Energy Kawasaki team before riding KTM.
DO YOU FEEL THAT YOU CAN BE A TOP FIVE OR PODIUM GUY? I don't really like to set positions yet per se just because it is early, but I do know where I would like to be. For now, my goal is to continue to improve and build each weekend. If we can close in to be around that top five position a little more consistently, that would be a step in the right direction, but I am not going to get too ahead of myself as far as result or fixed result. Like I said, my goal is just to keep improving and wherever that is on the weekend is wherever that is. But as a long-term goal, I have some ideas in my head that I would like to achieve. But as of right now I simply try to do my very best.
ARE YOU LOOKING OUT FOR THE FUTURE? We are obviously all ears if something comes across the plate that is worth doing or is an option that makes sense to me; yes, we will do it. As of right now, we are just taking it race by race but I don't really like to think too far in advance. I am just focused on the weekend and then improving and seeing where the weekend takes us. And once we leave here, I will know what needs to be worked on.

AFTER A TOUGH FIGHT AT WASHOUGAL AND FINISHING SEVENTH, THIS IS WHAT JOEY HAD TO SAY AT THE END OF THE DAY: "I had a scary moment in practice after I caught my foot in a rut coming off the face of a tabletop. It could've been really bad but I'm happy I was able to save that one. Overall, seventh is right around where I expect to be right now. Obviously, I'd like to be upfront with the leaders, but we're making progress. If I can keep fighting for the fourths, fifths and sixths until the end of the season I'll be proud."