JON ORTNER'S "LIFE IN THE PITS" PHOTO GALLERY
Click on images to enlarge
Logan and Khloe tell the ice cream man what they want. Well, they point at what they want —even though the ice cream man can't possibly see what they are pointing at. We're guessing it's the SpongeBob SquarePants popsicles.
Rich Taylor was at REM delivering goodies to his loyal EKS Brand customers.
REM's Frank Thomason puts an arm around Ford Heit while talking to his dad Shawn.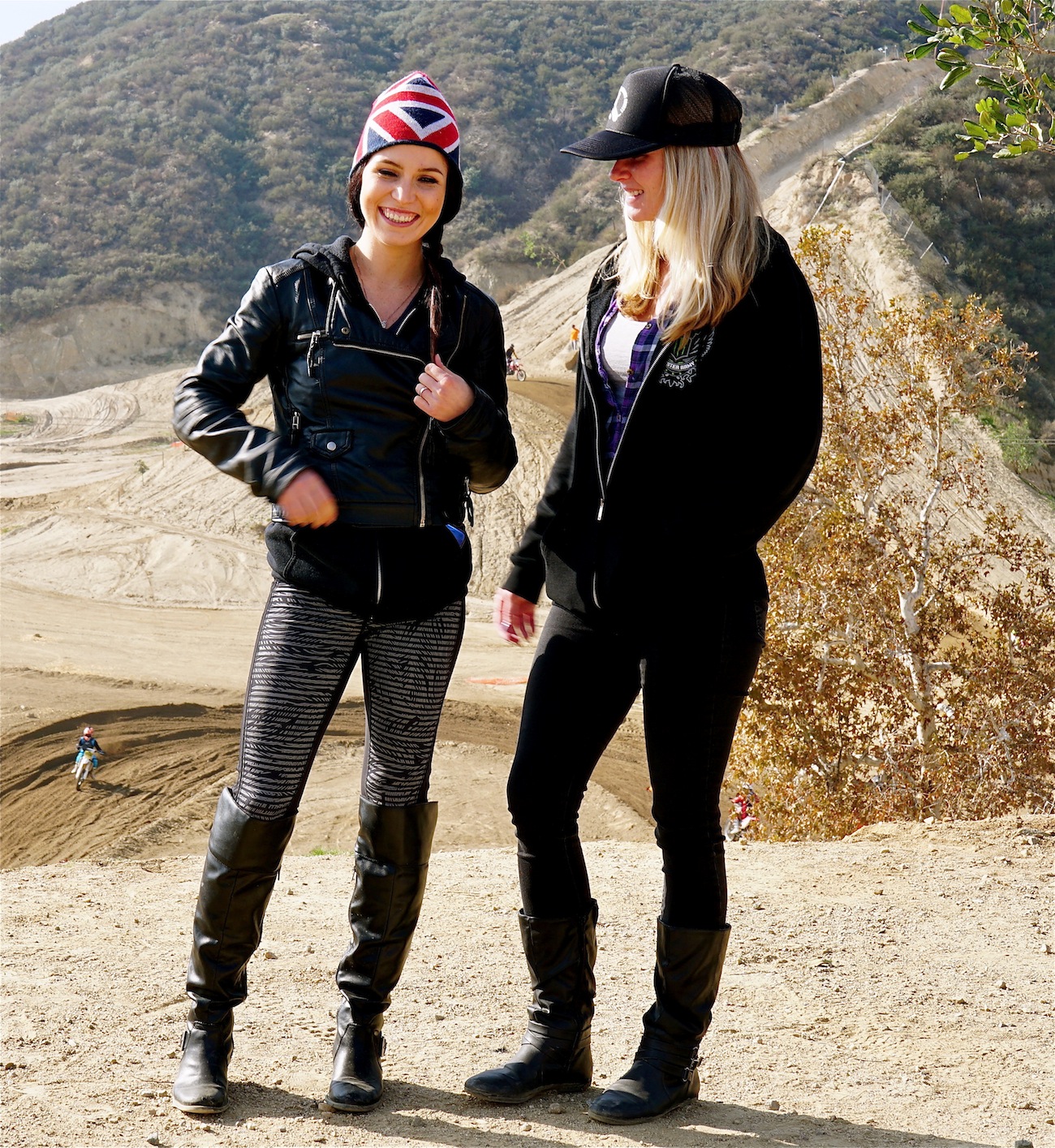 If you think that FlexFit gear and multi-color boots are what's new in motocross fashion, you must be looking at the racetrack. The real fashion show takes place in the pits where black boots, tight pants and hats are in this year — as modeled by Noemi and Brittany.

Young riders show up to the rider's meeting early, while the old hands saunter up halfway through the meeting, hang on the fringes of the crowd and leave before it's over. Jody demonstrates the technique.
You meet the nicest people in the REM pits, like Damon Huffman (left), 1994 and 1995 125cc West Supercross Champion, and Tod Sciacqua, Vet EnduroCross Champion.
Dave and Jenny Eropkin. Dave dislocated his elbow without crashing, but had the sense of mind to pull off to the side of the track and lay down. It popped back in by itself.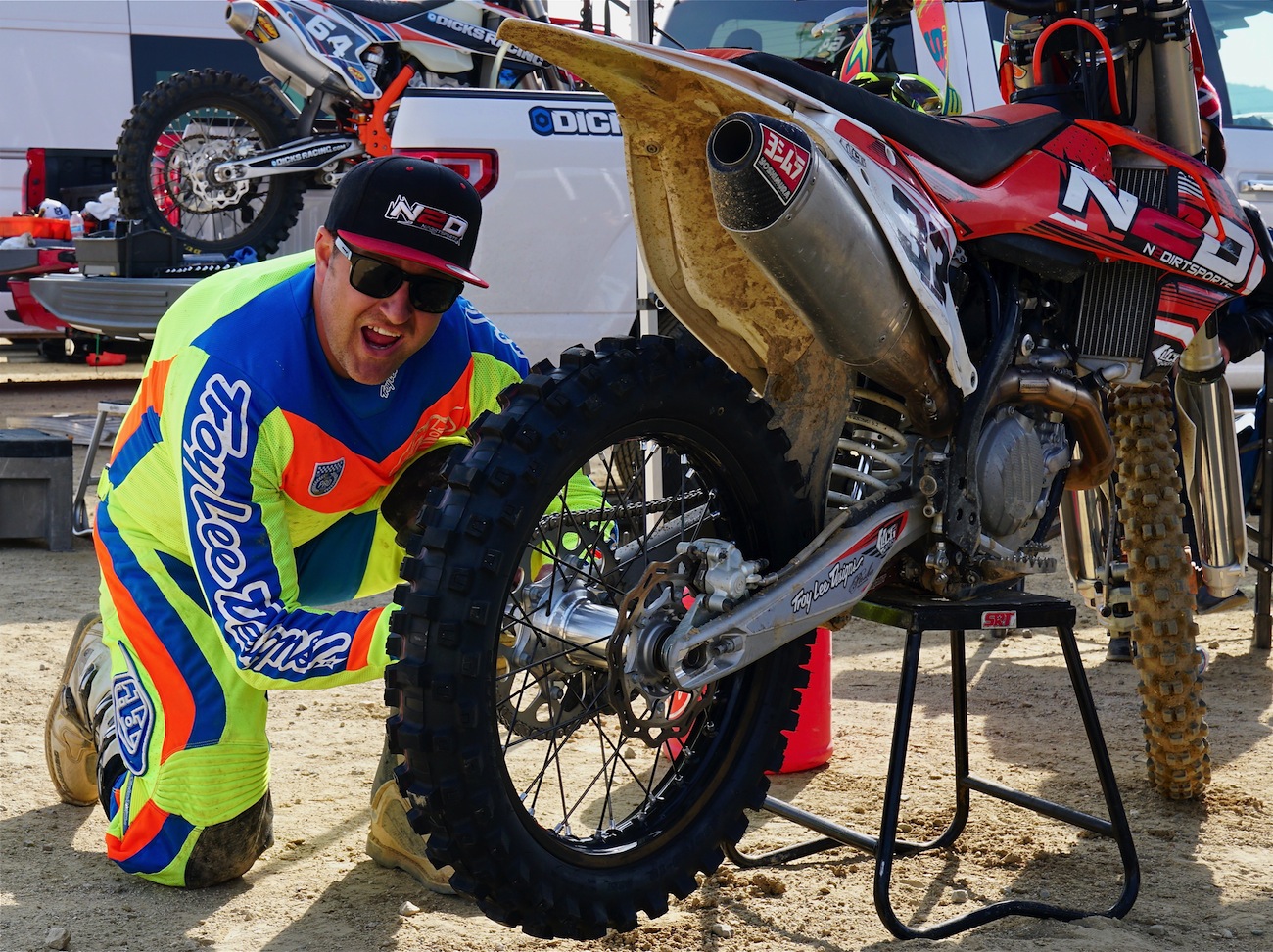 N2Dirt's Brian Bolding fits a perfectly clean stock KTM rear wheel on his bike — after his expensive aftermarket hub exploded.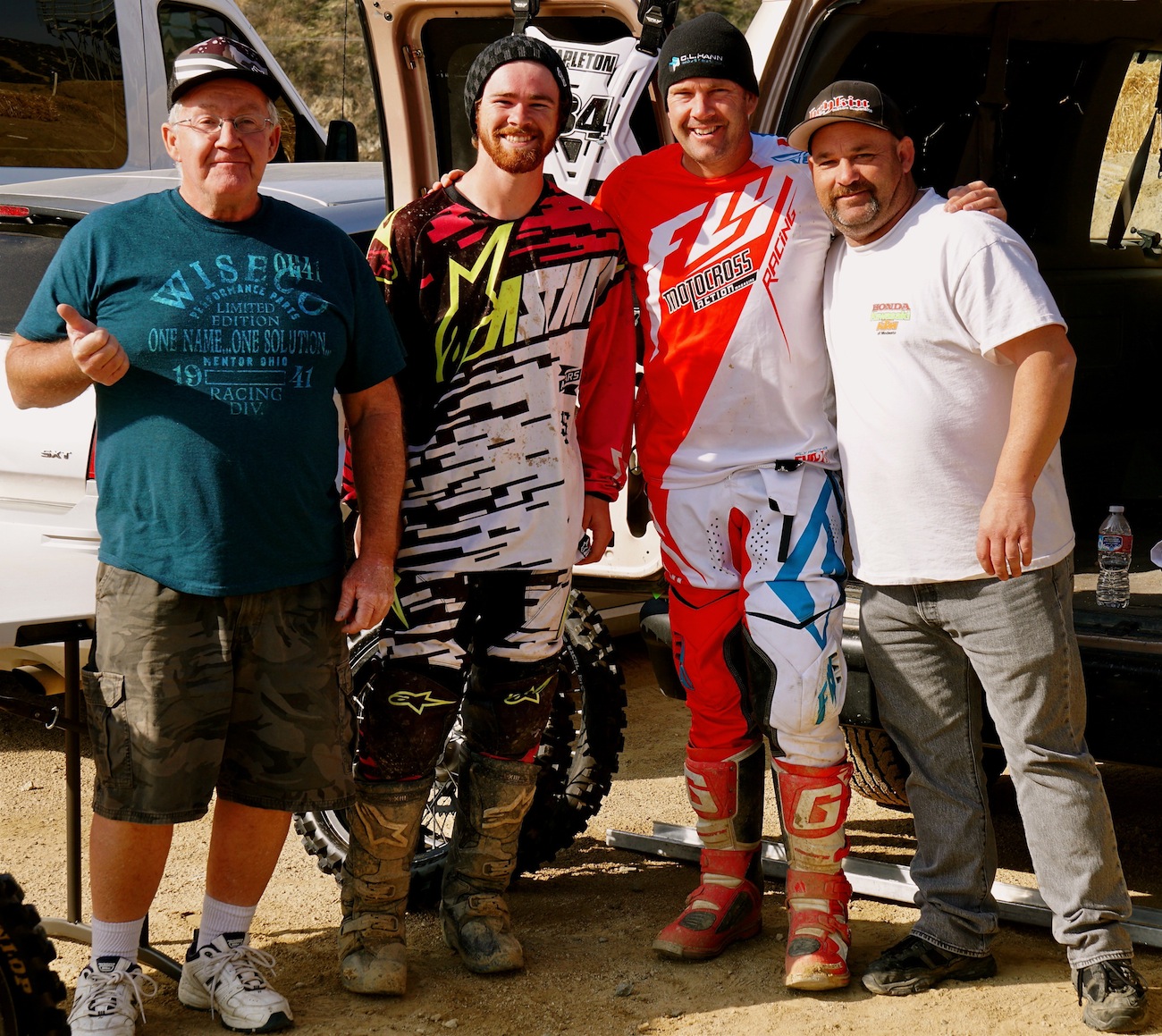 Fathers and sons. These Northern California transplants moved to SoCal to be able to race and ride every every day on 10 different tracks. They are (from left to right): Dennis Stapleton, Sr., Justin Muscutt, Dennis Stapleton and Brian Muscutt.
Carson Mumford looks like a normal kid in the pits, but he's super-human on the track.
Don't be afraid. This is just movie magic. Stuntman and actor Pasha Afshar is one of the most generous and nicest guys in the sport.